Search results for : COMO HACER UN CARRO DE JUGUETE CON MATERIAL RECICLABLE
Who would ever think that the reclaimed hot water bottle used during the 1960s by the Germany's Federal Defense called the Bundeswehr will become a fashionable and trendy bag? Handmade in Stuttgart, Germany, the body of this trendy and fashionable bag is made of recycled truck tarp and the army water bottle became the flap. The bag has a clasp for closing, adjustable strap and an interior pocket for the user's small items like cellular phone, MP3 players and the like. Its so nice to see items like this. It will not only give us the comfort that we need but it also keep us aware of recycling things that we consider as trash.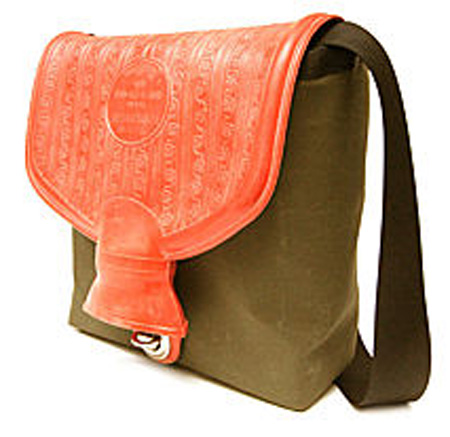 Source : Uncommon Goods
Eco-friendly vehicles are becoming a trend to many of the environment friendly designers of today. We have heard a lot about solar powered ship, car, bicycle, and now a solar powered plane is catching our attention. Solar Impulse is a solar powered plane that has just made its first complete flight in Switzerland. The short flight over the Dubendorf Airfield is very short and lasted for only 350 meters with an altitude of one meter. The team creating the solar impulse is still subject to do a lot of work to make the plane enable to make a 36-hour flight allowing the plane to do its around the world journey successfully.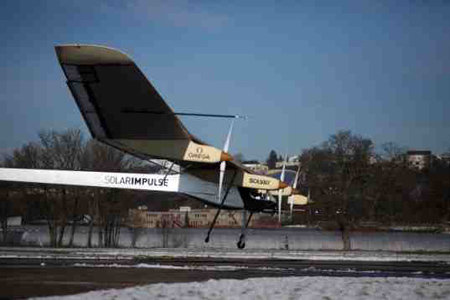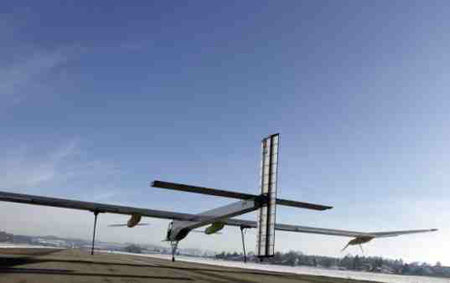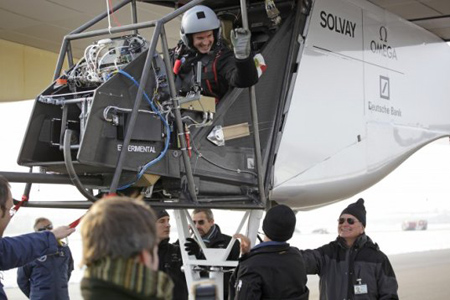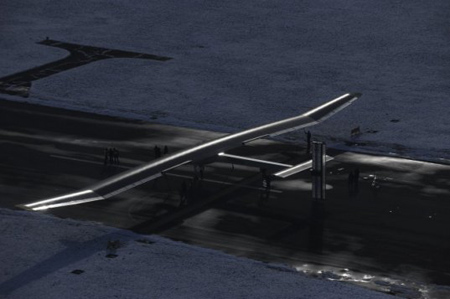 Source: Solar Impulse via Inhabitat
A razilian designer Duda Carvalho submitted an eye-catching and eco-friendly creation to IgreenSpot. Hailed as IVY, this seating solution is made of sustainable and recyclable materials Paineira, a silk-cotton tree that is abundant in Brazil.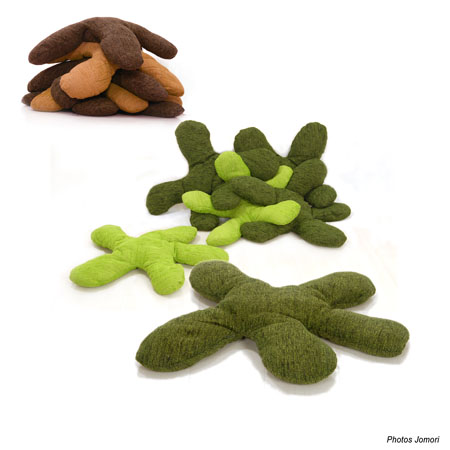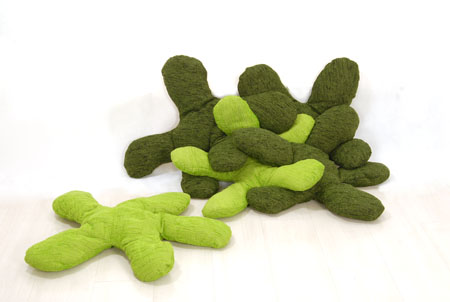 From Duda Carvalho:
IVY is an attractive nature-friendly low seating system made up of leaf-shaped floor cushions that can be interweaved together to compose a comfy "leafy" clustering for sitting, leaning or lying.

They are made out of chenille in green or earthy shades and stuffed with paina, a sustainable fibre, an odourless, soft and resilient cotton-like material in the raw, stemmed from the fruit of Paineira, a silk-cotton tree, native of Brazil .

I was inspired to create IVY by the creeping weeds growing uncontrollably thick and scattered all over my garden and the way it felt so good to me when I sat on and back into them; such a special feel I strove to impart to this particular design.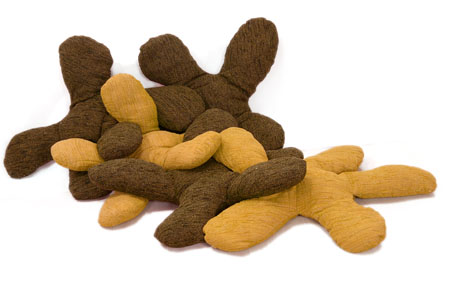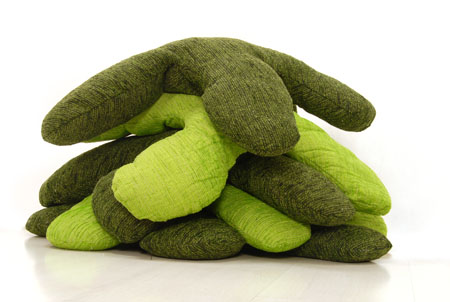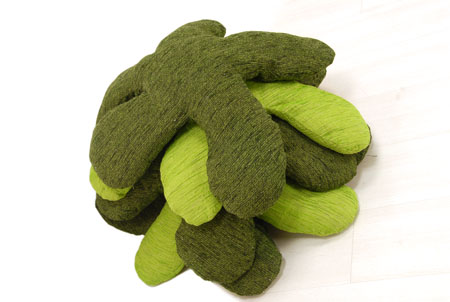 Source: Duda Carvalho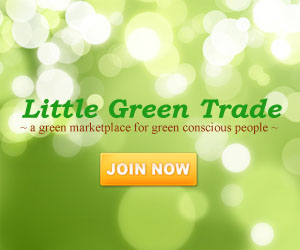 Our Recommended Partners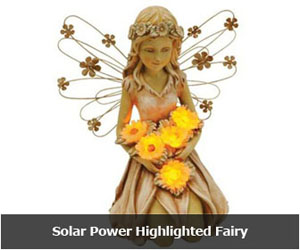 Archives
Social Networks