Browsing articles in "Solar Energy"
The CEPALCO has now getting the attention of my environment advocates as they introduce the Solar Power Plant in Cagayan de Oro, Philippines. The solar power plant has 6,500 solar panels and set on a 2 hectares of land in Barangay Indahag, Cagayan de Oro City.
Farming nowadays is not only possible in large land areas in rural areas but also in tall buildings in the city through a sustainable rooftop vertical farm, which is true at one of the restaurants in Manhattan called Bell, Book, and Candle.
Solar energy collection has been evolving these days as Englerts, a New Jersey based company installed the Solar Sandwich in one of their projects.
We have featured different solar powered boats here in iGreenSpot numerous times and today, it's time for the world's largest solar powered boat, Turanor to shine.
Recycling will never hurt you, your budget or the environment especially if you are creating one useful product like the Hex Light. The Hex Light is a sustainable lighting solution for any home designed by Anderson, Held. It is made of recycled cardboard comes with a geometric design.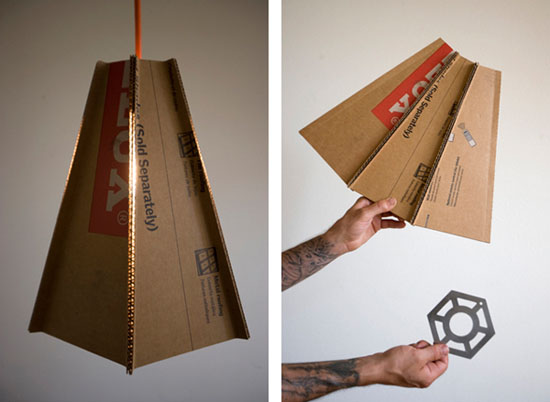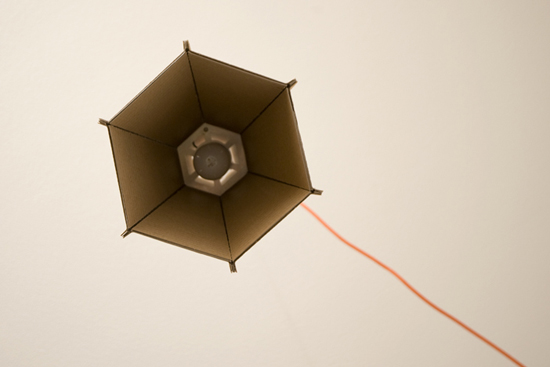 Looking at the photos, anyone can easily make the same product if one is just dedicated enough in doing something for the environment even it their own little ways. Through this product, cardboards in our landfills will be drastically minimized and of course, we can save a lot of money as, we don't need to buy a new set of pricey lamp for our home. On the other hand, if you are busy enough to create one for you, you can purchase one at stores near you. The Hex Light is also available for purchase at a very friendly price of $55 only.
Source: Vontundra
Many are now enjoying the benefits the king SUN is giving to us like solar panel and other solar powered items including the Solar Parking Lots and the Solar Road System that will be developed by Solar Roadways. The said solar parking lots project has now started. Thanks to the $750, 000 federal government grants.
Driving your electric vehicle can be worrying especially if you have not fully charged your battery but not today with the Ecotricity. Ecotricity is a solar powered plug-in vehicle charging network that has just recently opens free in the UK.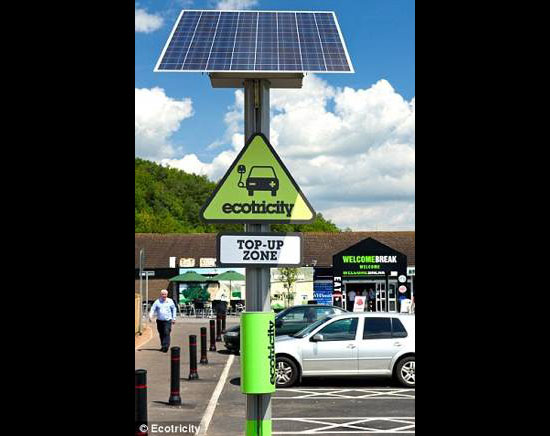 This is good news to the environment and of course to those who wants to drive clean and safe with less carbon footprints for a cleaner air. The best part of it is that, Ecotricity's charging network will be entirely powered its wind and solar park across the UK, which means that every electric vehicle drivers can now drive from London to Edinburgh free. The first Ecotricity station was installed at the South Mimms services of Welcome Break. Quick charging for a 32A supply can only take up to 20 minutes with the use of rapid charge points. On the other hand, travelers can opt to spend 2 hours for a fully charged battery.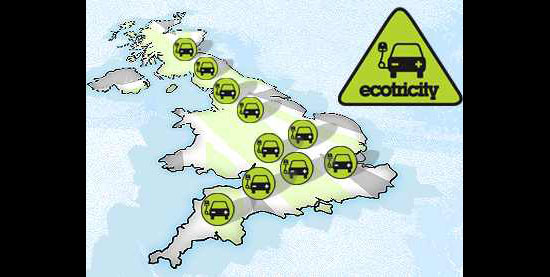 Source: Ecotricity via Good News Network
Sintering is kown as producing ceramics, which is known of being a non-biodegradable item but with the Solar Sinter, your lovely ceramics can now be called as eco-friendly. Designed by Markus Kayser, the Solar Sinter is probably the answer in making elegant ceramic décor and house wares without harming the environment.
Enjoy sunrays does not only mean getting a fashionable tanned skin but also a sustainable illumination using solar powered lighting systems like the SUS Portable Solar Lamp. We have heard so much about solar panels and how it can help us collect sunlight and transforms it into solar energy to power many of our items at home or office. However, these solar panels that we have known for years are bulk in size and cost too much for any household individual to own.
If like many other, you are also questioning as to how you will move in the future without harming the environment, then the Toyota Eco-Mobility Exhibition Building will give you the idea how. Built in Barcelona in 2004, this one sustainable building is built under a photovoltaic panel. Therefore, from that alone, the building is already benefiting the sun through solar power, which is obviously eco-friendly.
Our Recommended Partners
Advertise with us
Archives