Browsing articles in "Recycle"
Recycling is now not new to everybody; you can see many people is looking for ways on how they can help save the earth in the form of recycling things. Just like this creative lamp designed by Peter Castellucci. The lamp is made of recycled plastic drinking cups. I find the result attractive and fashionable. However, the thing that baffles me is the heat the light produced may burn out the plastic cups. It sounds dangerous for me, but if the designer has also included in his design some sort of protection for the cups from burning out, then this one is awesome.
Source : Coroflot
Recycling your milk containers is a good way of doing your part in saving the earth, and making it an attractive table lamp and lantern is another benefit that we can get. The Milkit is what I am talking about. It is a table lamp made of recycled milk bottles. Designed by Alexandru Adam and Steen Koch, the nature inspired graphic designed Milkit comes along with cords, sockets, fittings and more. The Milkit is available at Play Design. It's your prerogative to produce milk bottles of different sizes. Aside from being a table lamp, it can also be a pendant lamp, which is very elegant as well.
Amazingly unique and earth friendly, Israeli designer Nil Ohayon designed the furniture named Recycoool. Made from bulging car inner tubes, the Recycoool was purposely made so that the average people can now afford to have contemporary and elegant furniture at an affordable price. Inner tubes are inserted through and around the metal tube framework and will be inflated to form the desired shape. I find it elegant and fashionable. In addition, it is easy to replace it the moment it will tear out, and I guess it is also easy to maintain its appearance. I just wish that this furniture will be available worldwide.
Source : Recycoool via GreenUpgrader
All of us think that when our electronic gadgets malfunctioned, we can do nothing on its parts but throw it all away. That is what Ann P. Smith is trying to prove. By making little robotic like figurines made of broken electronic and machine parts, Ann was able to show us that, even broken parts and pieces have their own value. Because of her creations, Ann was featured in various magazines from around the world. A graduate from Rhode Island School of Design, Ann P. Smith was able to express her creativity and style and at the same time being earth friendly using recycled materials.
t is great to know that recycled materials can turn into a useful thing as refrigerator magnets. Just like what radiant ideas has made. Designed in the USA, recycled spoon turn out to be a usable refrigerator magnets. These cute designs are also perfect as gifts. Who would ever wonder that spoons could also be recycled into great and cute ideas of gift items? I will surely buy one for our refrigerators to hold up notes and reminders. I am sure that my family members will be delighted when they see these cute magnets. I think these magnets will brighten up their day before they get mad on the reminders the magnets are holding.
Source : RadiantIdeas via GreatGreenGoods
Thousands of trees are felled each year. Some of them are transformed into palettes which are lost, abandoned or burned. So why not think something like this : Cans + palettes = Le Cadre "frame"
The idea of this aluminium cans photo frame is after twelve or so treks throughout the world (Yémen, Iran, Ladak, Mongolia, Sumatra, Kirghisie, Equateur…), family and friends wanted to see, and see again, some of the 'photos that had been taken. This led quite naturally to the idea of an exhibition.
But it seemed rather incongruous to present these 'photos from "all over the world" in standard frames. What was needed was to invent a frame compatible with the 'photos we intended to present (from regions off the beaten track whose crafts are at the same time rudimentary and exceptionally inventive). The frames could be made by Brahim in Yemen, Asiz in Indonesia, Anatoly in Kamchatka, Djarkin in Kerghisie using materials available to everyone: planks cut at an angle of 90°, glue (which can be produced by anyone anywhere in the world), nails, and aluminium drink cans for decoration.
After a year of trials and errors, these frames are at last as good as expected. You can find the exhibition which will take place in Nancy, France in May 2008.
Product Page : Atelier Arduini
Beautiful soft glow comes from this Leaft lamps can surely add beautiful atmosphere at your house. Designed by Stephan Siepermann, each luminescent leaf is composed of recycled plastic casts that wind together into a binding branch. The effect is truly amazing, a magical weaving fine lucent lines into delicate interplay of light and shadow.
Designer : Stephan Siepermann via Inhabitat
Our Recommended Partners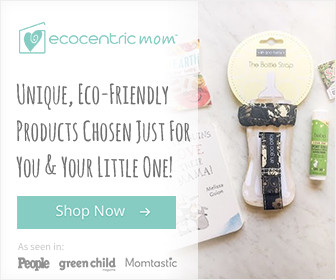 Advertise with us
Archives