Browsing articles in "Outdoors"
We do not want even a single mosquito bite especially to our little ones and so owning an EarthTraps Mosquito Eye Trap is a good move. This mosquito trap can be the best option to those who are into saving the environment. What made this trap the best trap for mosquitoes include its unique patent design, eco-friendly feature, quiet, and clean making it perfect for indoor use.
This mosquito trap has a lot to offer to make your life safe and comfortable. It has the ability to catch and lure mozzie bug like magnet.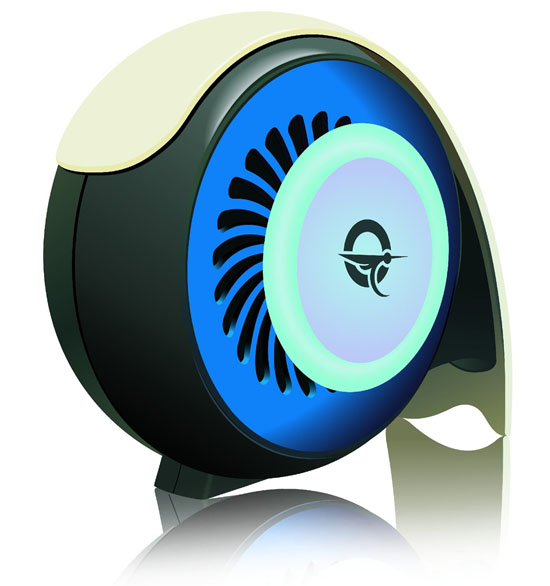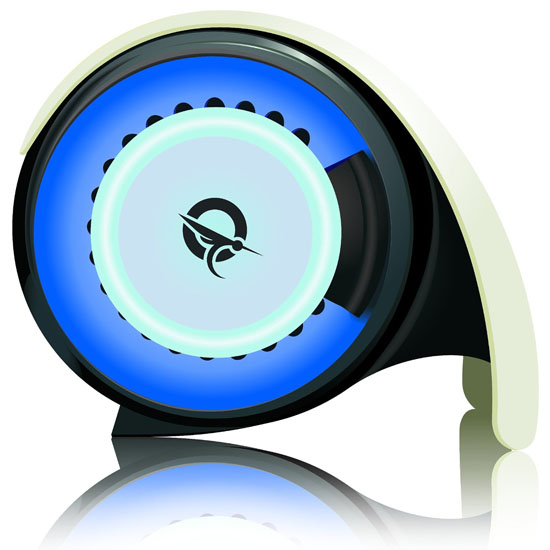 Prior to the birth of Xcellent Global LED Photocatalyst Mosquito Killer Lamp, when we want those mosquitoes out of our lives, the use of chemical based mosquito repellants that is obviously not safe to the environment. With this mosquito killer lamp, you can now wave goodbye to poisonous liquids and sprays, strong, unwanted smell, and harmful chemicals. Instead, say hello to clean and healthy mosquito killer.
The lamps works best on low-light conditions. You will love how it works, as it has the ability to trap and kill mosquitos without the annoying zapping nose or smell, which keeps your surrounding free from pollution. Unlike other electronic mosquito killers, the photocatalyst mosquito killer lamp works different.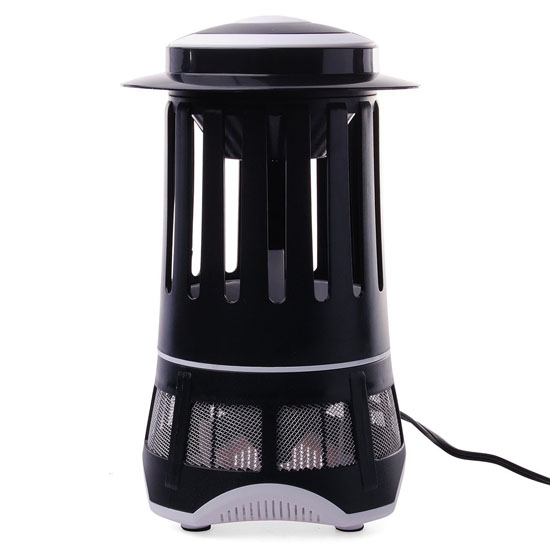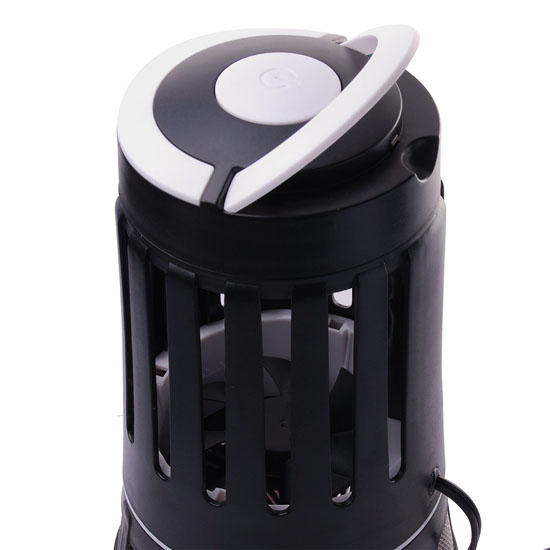 Gardening is one way of helping save our environment in a way that it can help produce fresh air at a price one can surely afford especially if you are using eco-friendly gardening tools and materials similar to Eco-Friendly Biodegradable Wood Fiber Stackable Flower Pot that helps keep your place fresh and the environment safe. The pot measures 5 inches making it a perfect pot for your cuttlings and seedlings. The pot is made of natural wood fiber using no harmful chemical additives making it non-toxic and safe for everyone.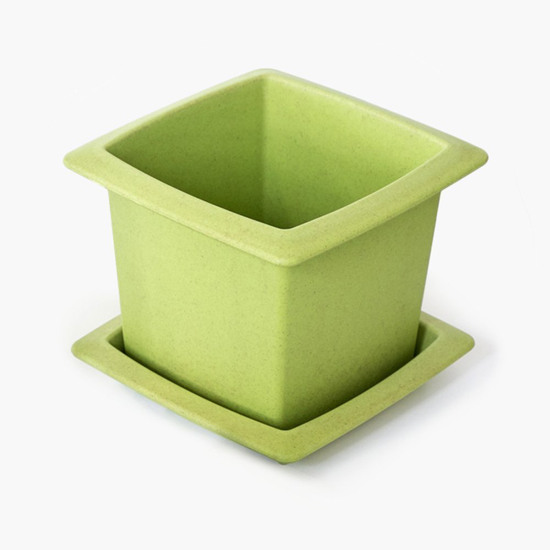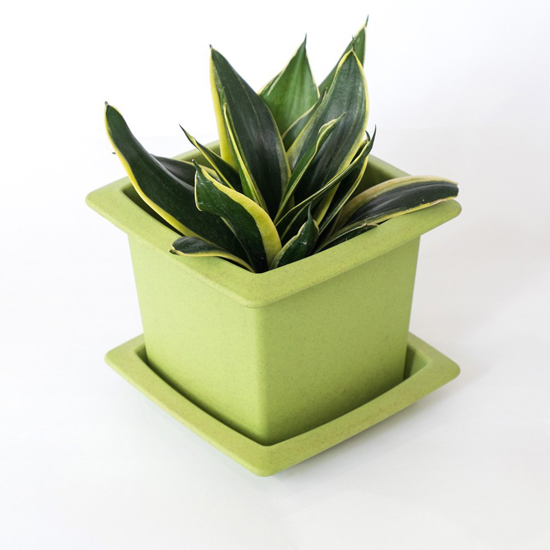 If you are looking for a bag to use on your daily activities and at the same time want to help save the environment, then, it is now time for you to go eco-friendly and use Burlap Natural Large Grocery Shopping Tote. This will be perfect for daily use going to shop for your kitchen needs and the likes.
As its name suggests, the bag is made of jute or burlap and we all know that jute is a natural fiber making it and this bag an eco-friendly one. In addition, you can reuse the bag. All you have to do is to wash it after use and set aside until your next trip to the market or shopping center.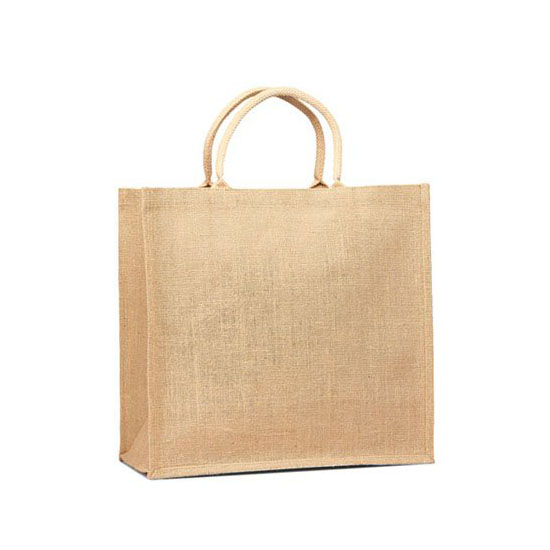 When it comes to living economically whilst saving money and the environment, collecting rainwater with the help of Algreen Castilla 50-Gallon Rain Barrel will definitely not goes out of style. As its name suggests, the barrel will help you collect that natural water from rain and use if for watering your plants, cleaning your toilet, and the likes. In this way, you will get to save money on your water bill.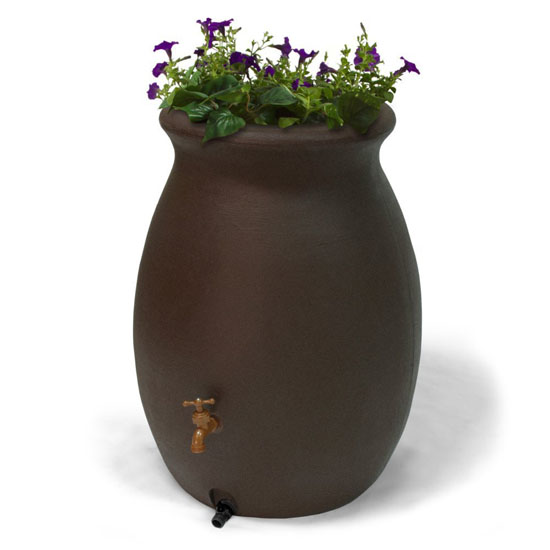 Staying outdoors with an eco-friendly piece of furniture called PHAT TOMMY Recycled Poly Folding Ottoman is like enjoying the beauty nature gives while taking care of it. We all know that the moment we decided to use eco-friendly products, this means that we are minimizing the production of carbon emission, thus we in our own little way was able to take care of the environment or Mother Nature.
This eco-friendly furniture from Phat Tommy is made with environmentally responsible recycled poly material. Because it is recycled, we were able to contribute in minimizing the growth of landfills. The ottoman measures 16 inches wide, 18 inches front to back and 14 inches height at the back. With these measurements, the ottoman surely is easy to use.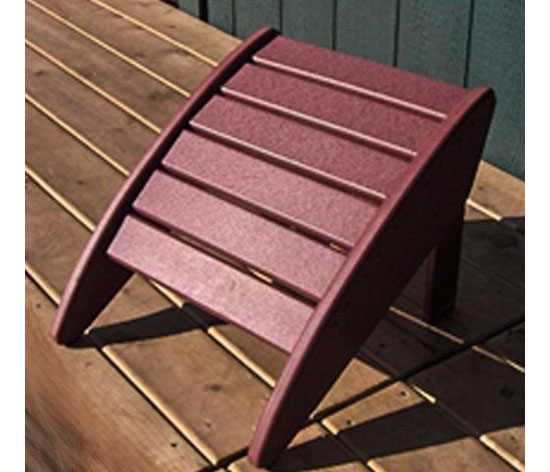 Staying outdoors or in your porch enjoying the cool breeze is a relaxing and rejuvenating experience especially when seating on a not only stylish and sturdy but also eco-friendly furniture piece like the ones from Southern Cypress Furniture, 5 Foot Handmade Cypress Porch Swing.
The swing measure 5 feet in length that made me see a relaxed child having his or her afternoon nap or simply just having a good time with sibs. Because it is handmade, this swing produces less is not zero carbon emission, which is a good thing to help save the environment. You do not have to worry of its quality and performance because surely it will only give you the best you can think of a swing. It is built with the use of solid steel nuts & bolts and plated screws.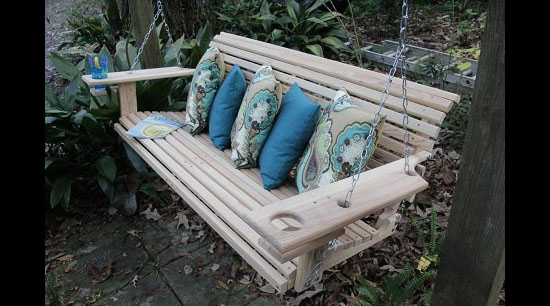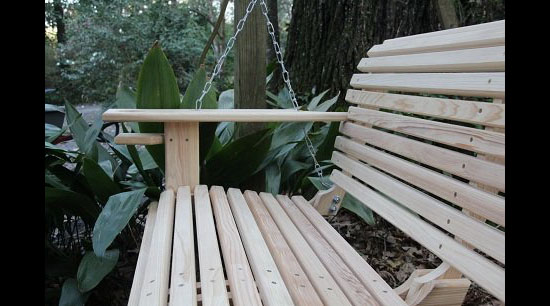 Because of the vast call to save the environment and prevent climate change, various eco-friendly furniture pieces are now sprouting like mushroom but you will surely love GloDea X45 Natural Lounge Chair and what it can do to you and the environment. The chair is a space saving one because it is foldable giving you the chance to save space and promotes easy storage and transportation.
One of the features that made this chair an eco-friendly one is the production method used. The chair is handmade, designed and modernity and comfort in mind. Being a handmade piece of furniture, this contributes less to zero carbon emission, as production requires no electricity and produces no smoke.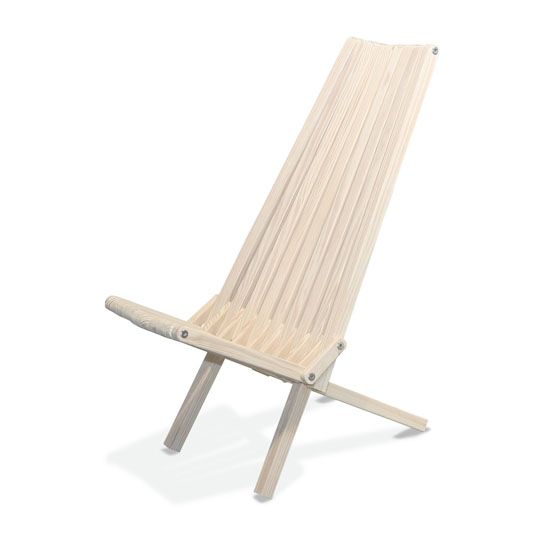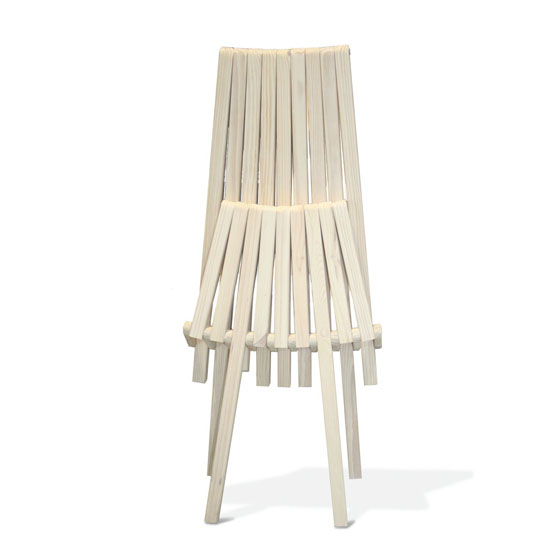 With various eco-friendly products like Jetson Eco-Friendly Electric Bike now being widely available in the market, it obviously shows that people are getting aware of climate change and carbon emission. If like them, you too want to do your share in taking care of the environment, time now for you to own one of the electric bikes available at Jetson Electric Bikes.
As the title says, the bike is electric powered. Meaning, there will be less smoke as you stroll around town. The bike comes with lithium-ion battery in the package when you purchase it. The battery will have the ability to run up to 20 miles per hour on a 40-mile range per full charge. Charging the battery can be done on a standard 110V electric outlet for just 4 hours.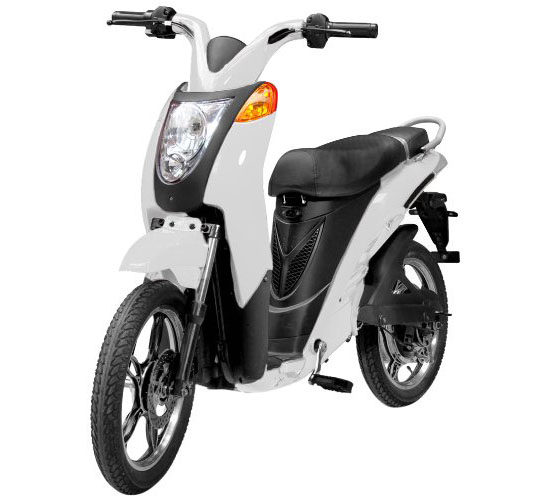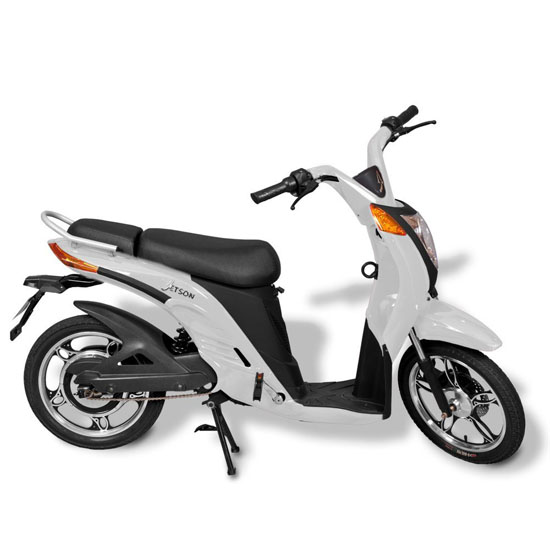 We all want a safe place to live and we can achieve it easily if we just know and aware of our carbon emission and how we can reduce it by using eco-friendly products similar to Haussmann Eco-friendly Spa Stool that comes in natural and food-safe teak oil finish. This eco-friendly piece of furniture for your spa will definitely works perfectly fine at home. With a dimension of 18 inches in length by 12 inches in width by 16 inches in height, this lovely spa stool from Haussmann is made from sustainably farmed teak wood from Thai Royal Forestry Department, making it an eco-friendly stool ideal to those who are into helping save the environment through their own little ways.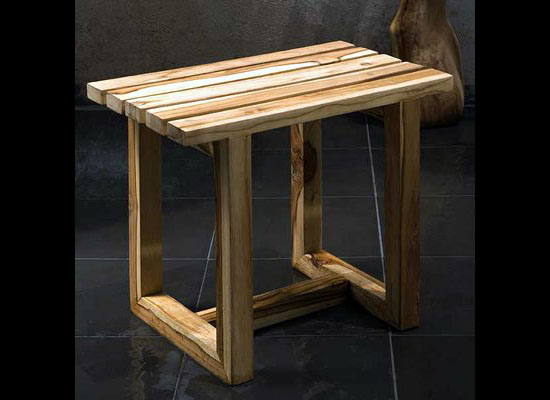 Our Recommended Partners
Advertise with us
Archives