Browsing articles in "Music"
As a designer, Kastos Bartsokas is excited in designing the Eco-friendly Pleiades CD case because he will not only showcase his artwork for the benefit of the Greek-speaking polyphonic singing female group Pleiades but also he will be able to help save the environment. The CD case design is inspired by the group's clean vocal only music and their desire to have a clean and earth friendly CD case.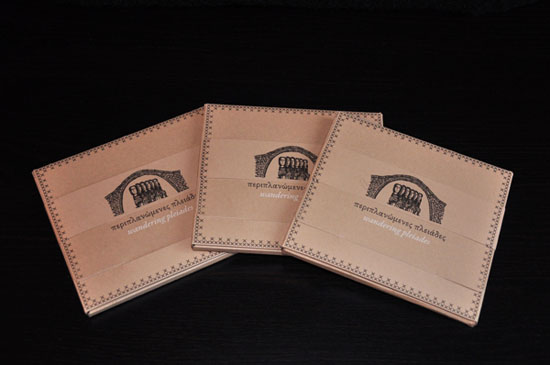 Those old vinyl that we think would be an addition to our landfills most like will be another useful items to enhance our music listening experience through the Change The Record by Paul Cocksedge. Change the records is a functional amplifier for your smart phones that is made of discarded vinyl records.
Handmade items may not be totally and eco-friendly product, but the fact that they are manufactured producing zero carbon emission, they can definitely be considered as one. The Natural Speaker by Studio Joon&Jung is a handmade speaker with the design elegant enough to match your home interior. The Speaker is made of porcelain and some twigs, which help the speaker produce a unique and special sound. The belt can be an eyesore, but since it keeps the porcelain and the wood pieces together to create a sound, just keep it that way. The entire look of the speaker is good enough and it is safe to own much of this since it is handmade and thus, safe for the environment.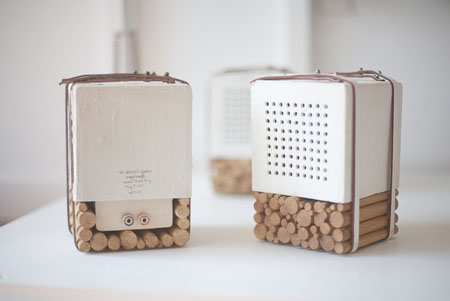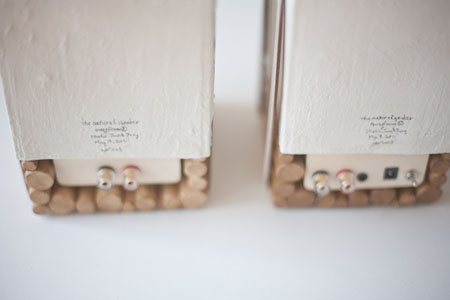 Multi-functional item is common nowadays. More and more people are having trouble with small living space that is why majority of us right now want a design as compact as possible. The SPACKS is a multi-functional packaging design. It can work as your sturdy packaging for your various items, whilst serving as your portable loud speaker. This fashionable packaging and speaker in one will not only lets you save some space but also gives you the chance to help save the earth because the Spack is made of cardboard and features an extended lifespan, which will save you money and minimize landfill as well.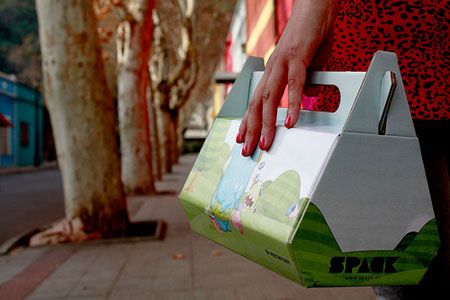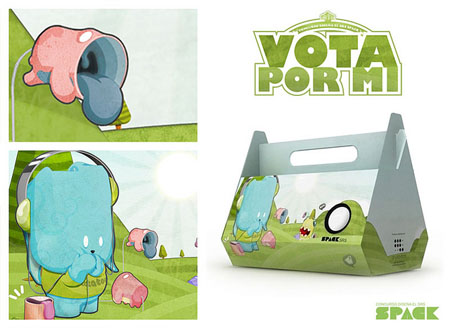 Kids love to play and they do are not aware if they have caused harm to the environment or to themselves. Since we, as adults are the ones who know what is good for our little angels and to the environment, let us give our children safe toys to play just like the Plan Toy Oval Xylophone. It comes with colorful bars that surely will catch your child's attention and the wooden mallets that are made of natural organic recycled rubber wood. Water based dyes provide bright colors to the xylophone. This toy will not only amaze your kids as they hit each bar and create a sound, but also will make the environmentalists around you love the good things you did to nature. [Click here to get details information about Plan Toy Oval Xylophone]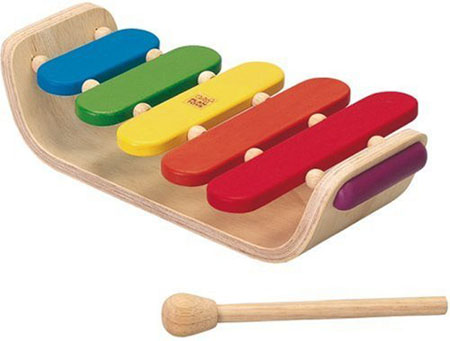 Leftover woods normally are discarded, destined to our landfill, or tossed into fire. These acts are obviously not favorable to the environment. Everybody knows it, especially with the widespread call of fighting global warming. Designer Eveline Pieters in collaboration with Jeroen Verschuren has created the Br2 Table, a foldable sustainable table that can be used both indoors and outdoors. In addition, the table is made to measure. You name your place's area and the table will be made to fit. If you like these lovely eco-friendly tables, you can order it from its makers online or fetch it in its workshop in Brussels.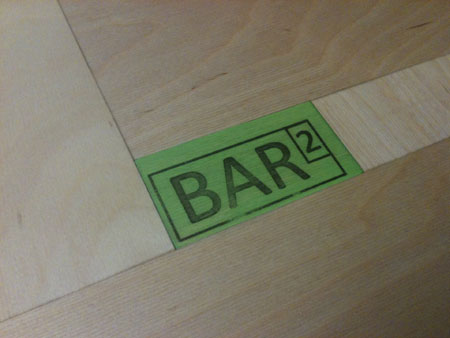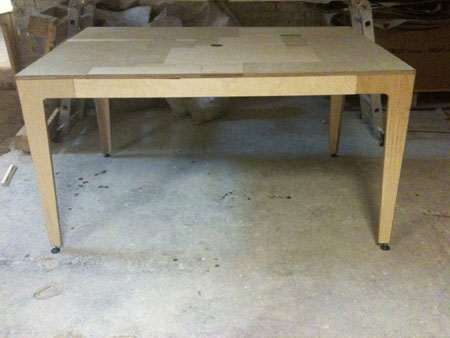 Many of us do not know how does a classic radio look like. Inspired by the appearance of a classic radio that amazed each of the ancient people, the WUD is born, a new series of loudspeakers that mimics the look of a classic radio while keeping the modern technologies that our radios have today. Created by GrupoVibra, the WUD is also made from self-sustaining forests in the southern roots of Latin America, which does not only causes the WUD to have a natural and classy look, but also made the WUD an eco-friendly product. This one of a kind eco-product can be a perfect addition to your room for a unique look and ambiance.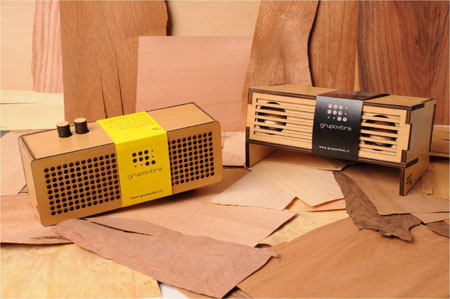 Composting is just one of the best ways to help reduce waste and eventually help save the environment, as it will drastically minimize waste and landfills. If you desire to help save the environment by composting, then the Terrae Composter might be your best tool. The Terrae vermicomposter is a composting tool that adopt thevermibricomposting method wherein the earthworms are allowed to eat human's biodegradable waste and transforms it into compost in an odorless manner. This method is known to reduce house waste of up to 40%. This method is simple and is 100 percent natural, thus will not harm the environment.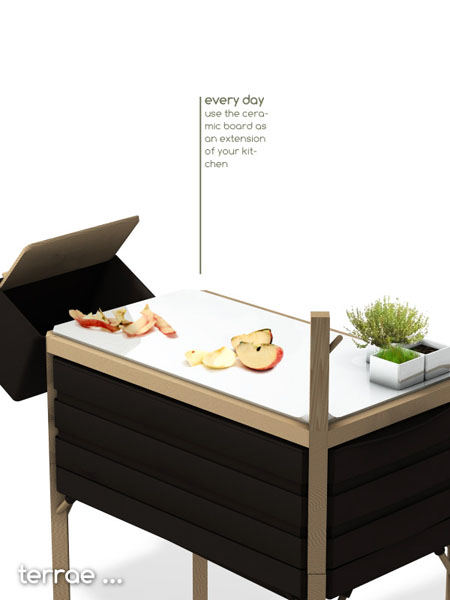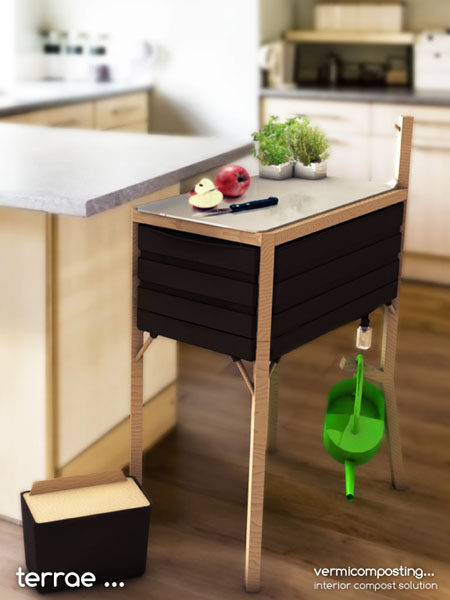 Instead of totally discarding those used office chairs and stereo equipments, designer Mikas Hameed has used these items and made it into a superb and fully functional sound system. This creation of MIkal Hameed only means that it everything, everybody has the chance of living the green life and every little thing, and aspect of life can be our great contribution in keeping the environment safe. Who would ever think that a joyful and full of life sound system that are used to be made with first hand materials can be eco-friendly at times? Let this creation be a great tool in keeping our eyes open and made us think that we can save the environment in so many ways.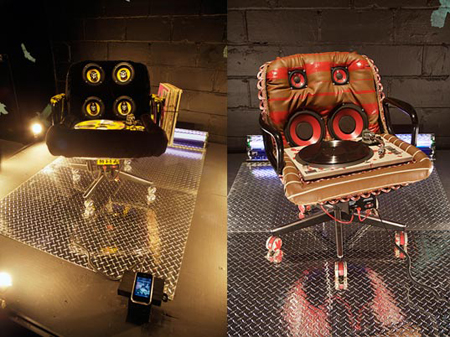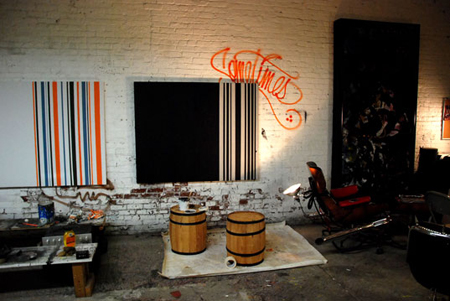 The O2 ticketing system makes me wonder on how it works. It's designer Gil Cocker stated that O2 is a two way ticketing system, wherein a couple of week before the main event, privileged ticket buyers are given a bag in the post filled with ingredients to grow grass. In return, it will replace the O2 exerted during the event. This one sounds to be big advantage to our air and nature. However, do not think it can immediately replace the O2 that are exerted during the events, but it is a great idea though. Buy doing this concept; we helped saved the earth while enjoying the things that we loved the most.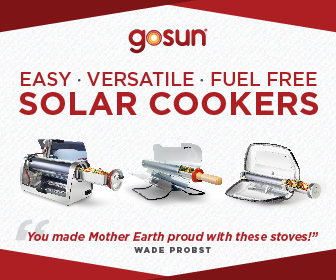 Our Recommended Partners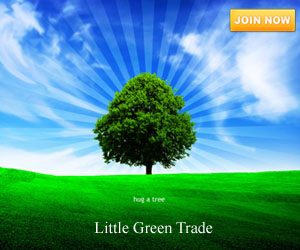 Advertise with us
Archives