Browsing articles in "Gardening"
Gardening is a fun hobby, but for some people, bending for too long can be hard on their back and knees. Deluxe Tractor Scoot with Bucket Basket can ease the pain, you can work from a seated position at the same time, that position would minimize strain on back and knees. This is a versatile and steerable scoot with principles of go anywhere and do anything, a super stable rolling scoot that allows you to work in the garden from a comfy seated position. Heavy duty frame can support up to 400lbs weight, the seat can be adjusted from 16-inch to 19-inch high.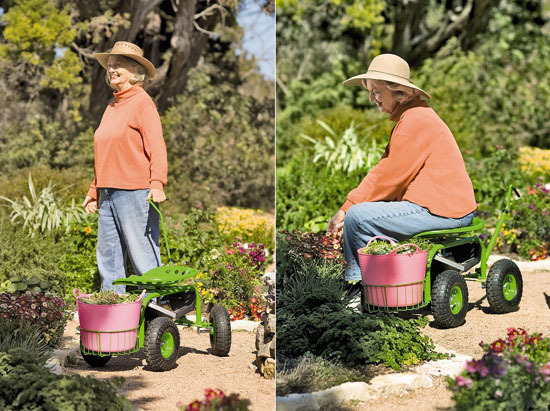 Salvaged from destruction, Root Wood Planter was born out of Fir tree stumps, which are usually left behind after sustainable logging. These tree stumps are usually removed to help accelerate the recovery, but hey, as you can see here, they can be transformed into unique and beautiful planters for your plants. Each one is hand carved by artisans, you won't get ugly left over tree stumps, instead, you get a beautiful and completely unique piece with different shape and marks, marbling and graining.
It's a planter that is directly pulled from earth, how cool is that? It can be an attention grabber in any room or a conversation starter among nature lovers. Fill this pot with your favorite flowers, it would look so exquisite in any room, it is not too heavy to carry, we highly recommend that you use it for indoor only. It is not recommend for use with liquids, you need to handwash only with mild soap and wipe it dry. [CLICK HERE to get order information of this Unique Root Wood Planter]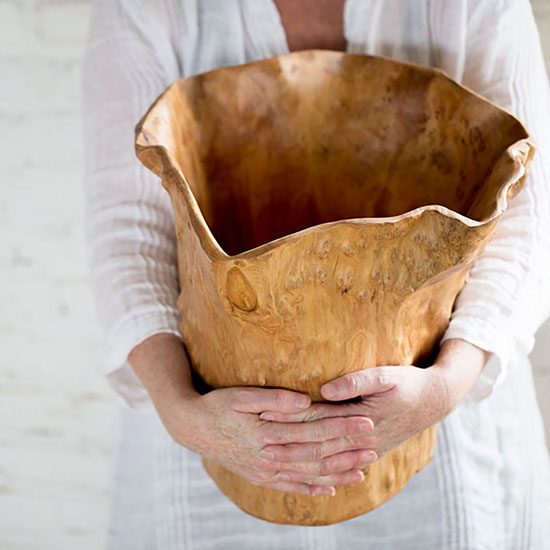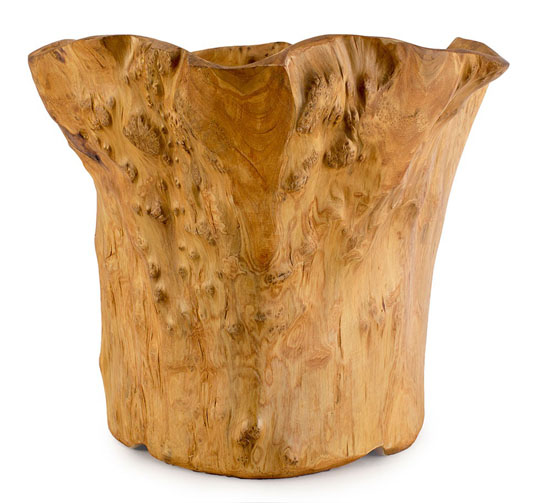 When you explore Paris, you probably see Uritrottoir outside the Fare de Lyon train station. It's a urinal planter, yes, urinal, a place where you can pee, legally. Public restrooms can be gross but it is also illegal to pee on the wall or public places. Uritrottoir can be translated as "pavement urinal", an eco-friendly spot to pee. It's not a container, it consists of two boxes that hold plants, completed with fertilized soil, the main area of the urinal sends your pee down to the odor-fighting dry straw that fills the lower box. Basically two boxes which are stacked on one another, the top for the plants and the bottom to contain your pee. There's a sensor that tells when the lower compartment needs to be sent to composting facility. Your waste is then composed and used as fertilizer for gardens, parks or even those plants that grow out of the top urinal.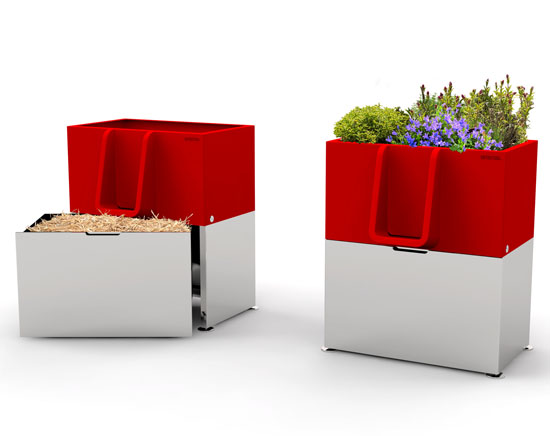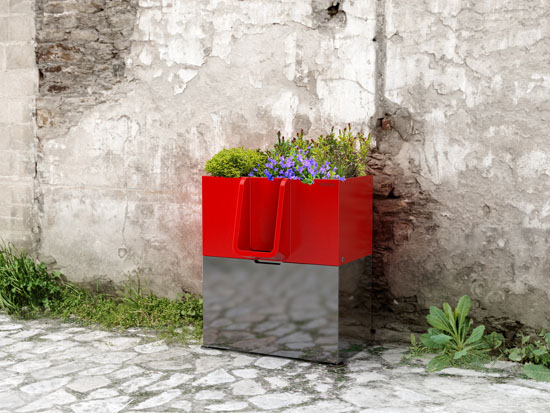 Keep your gardening tools nice and tidy near the garden with this space saving Gardenside Potting Cupboard. You can hang it on the wall, the front door opens flat, creating a potting station. It's a nice cupboard to keep your gloves, markers, twine, or any hand tools, it doesn't take much space since it can be mounted on a wall. Just in case you need to install this cupboard away from home but closer to your garden, you can purchase additional metal stand to hold it in style.
Keeping your tools and supplies near your lovely garden would save you multiple trips back and forth to the garage or shed. Since the door opens flat, it's a nice potting station to set down your cold drinks on a hot day or any tools. The wood material is treated with earth-friendly preservative, protecting it from freezing temperatures. [CLICK HERE to get more details about Gardenside Potting Cupboard]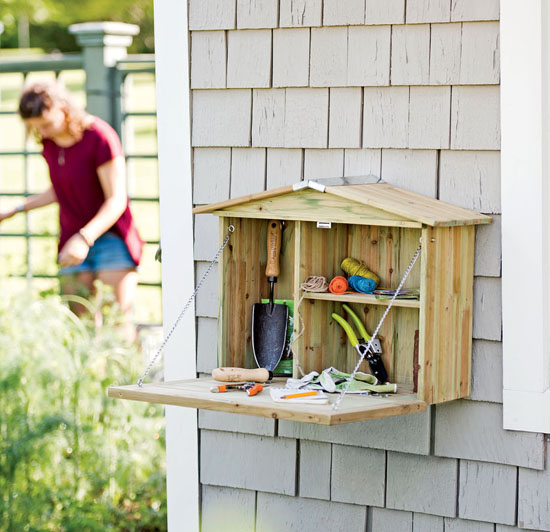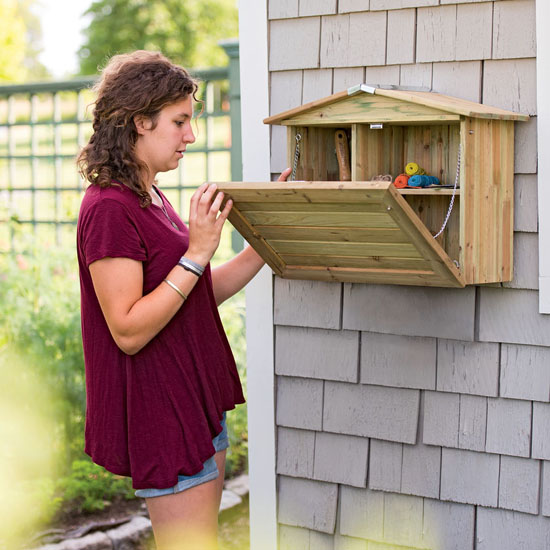 Gardening is a fun thing to do, but long time kneeling can give pain to your knees. That's why Ohuhu Garden Kneeler and Seat is a life saver. This garden seat would reduce pain that usually caused by long-time stooping or kneeling, at the same time, it also keeps you away from grass stains and dirt.
Each seat is crafted with steel pipe, plastic, and EVA, it is sturdy but very light. Featuring foldable design, it is highly portable and easy to store. The sturdy steel construction can accommodate weight up to 150kg or 330.69lbs. The thick cushion would make you feel comfortable when kneeling, you can also turn it upside down to use it as a chair. By the way, it comes with a nice garden tool pouch. [CLICK HERE to get more info about Ohuhu Garden Kneeler and Seat]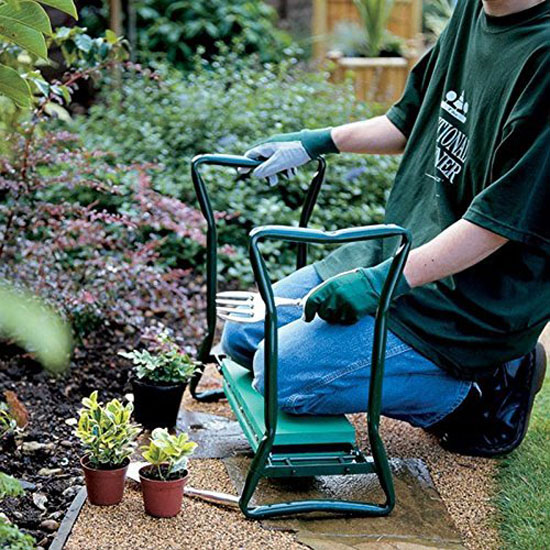 Planning to begin gardening? You might want to try with this all-in-one Gardener's Revolution Tomato Garden Kit, the company promises it can grow 35% more tomatoes for you to enjoy. It is so satisfied when you can consume fruits and veggies from your own garden, but when you live in the cities with no land, that can be a problem. This planter combines 3 innovations to make sure you can enjoy a big harvest of organic tomatoes, each unit comes with 1 Tomato Planter, 20qts. premium organic self-watering potting mix, and 1 lb. of organic tomato fertilizer. The self-watering system provides steady supply of moisture which is necessary for optimal tomato production, the container growing eliminates any weeding and soil-borne diseases.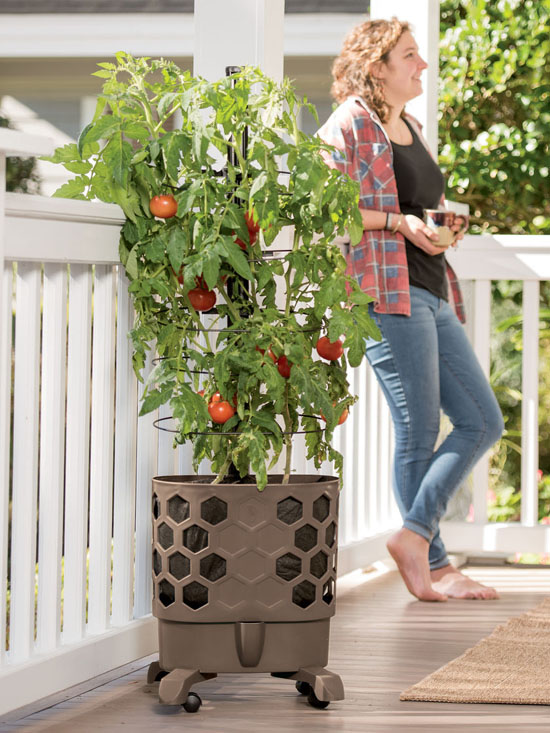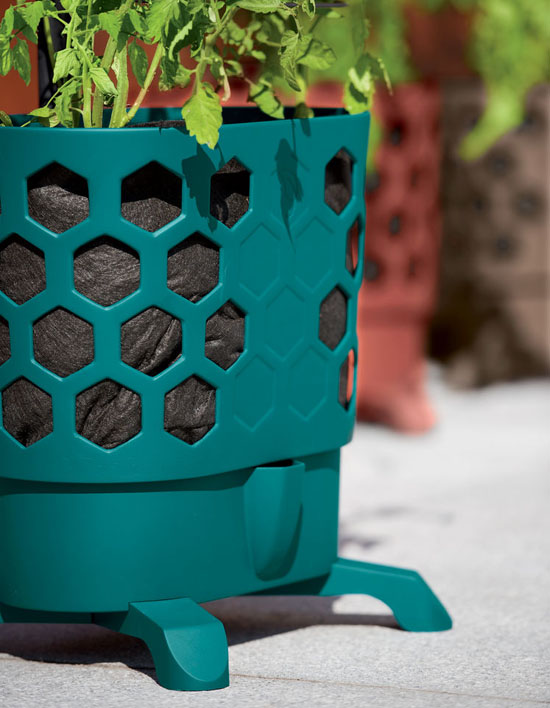 If you can't spread horizontally, then go vertical especially when it comes to your gardening needs with the help of cmsGardens 4 Pocket Vertical Wall Garden Planter. Space is becoming a problem especially in large and crowded cities. However, because of those great inventor minds and great dedication in helping save the environment, vertical planters and made.
Created by CMS Trade Group, LLC, this 4-pocket vertical garden planter was designed and created as a response to an opinion shared by a customer about vertical gardens. The planter comes in three sizes including four, seven and twelve pockets. With this planters now available for purchase in the market, gardening has never been easy even if you are living at the heart of a crowded city.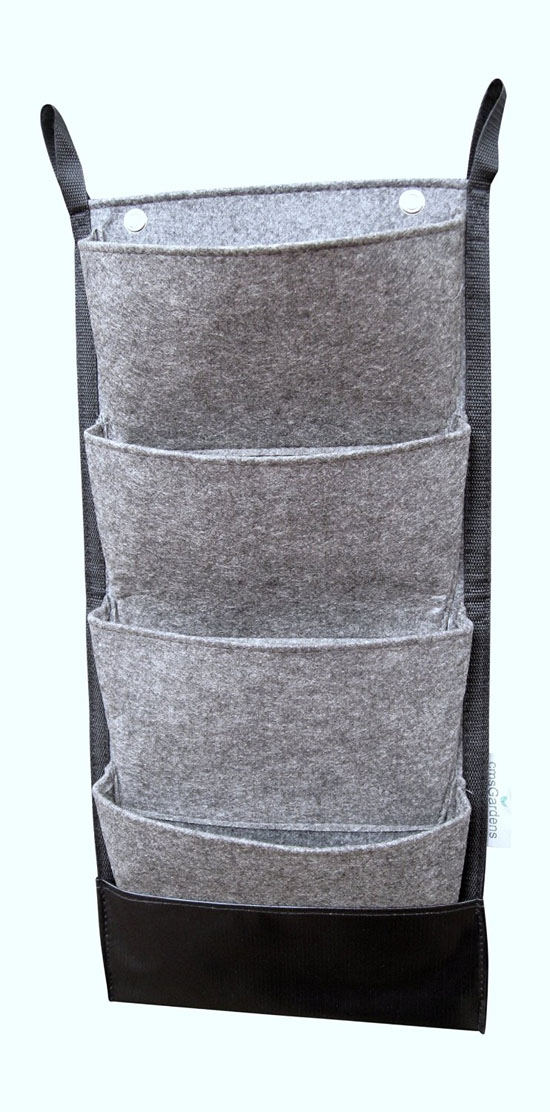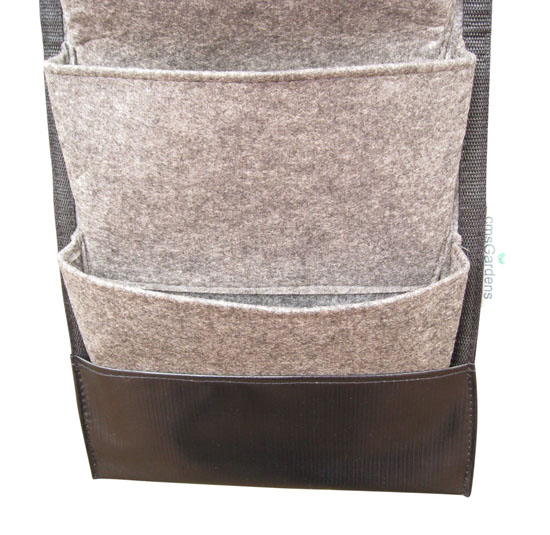 Greenhouse gardening is of utmost interest, for many gardeners who want to use less storage for more strong and quick growth of plants. However, it is to be kept in mind, that greenhouses have different shapes and sizes. Depending on your place of residence or your desire to place a greenhouse, adherence to the policies of surrounding areas has a great importance. Here are some cool tips to keep get you going with your awesome greenhouse.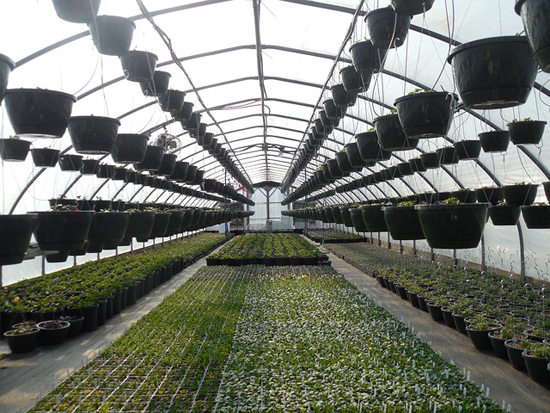 Choosing Type, Size and Price:
Depending on your accurate budget, your desired location where you want to place the greenhouse and the climatic conditions of that area, you can choose the type, size and price of your greenhouse. Bigger greenhouses are costlier than the small ones. Materials should be chosen according to the climatic conditions. For instance, Texas climate may not be the same as in California or North Carolina. Coastal areas have different temperatures as compared to mountainous areas.
With various eco-friendly inventions and new designs like the Miracle-Gro AeroGarden 3-Pod Indoor Garden with Gourmet Herb Seed Kit, it is now easy to live with care to the environment, as these products are designed to meet today's need for classy and modern design but functions with some traditional touch that keeps the environment clean and safe. Many of those environment lovers love to grow their own herbs and spices or even foods and vegetables at home. However, with the limited space available for those living in huge and crowded cities, growing their own plants can be a hard thing to achieve.
The AeroGarden Indoor Garden is a revolutionary indoor garden that will allow you to grow your own food at the comfort of your home all year round. Another problem most city gardeners encountered is the lack of soil available in their place. Good thing, this indoor garden required to soil and it is NASA tested. It can grow plants through it soil-free growing technology and it grows plants five times faster than those plants planted in soil.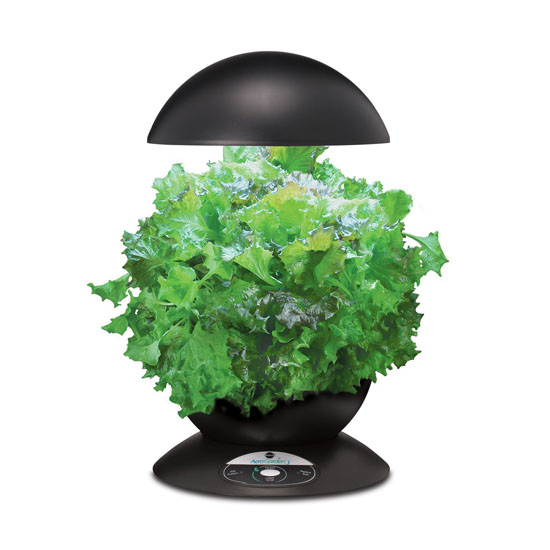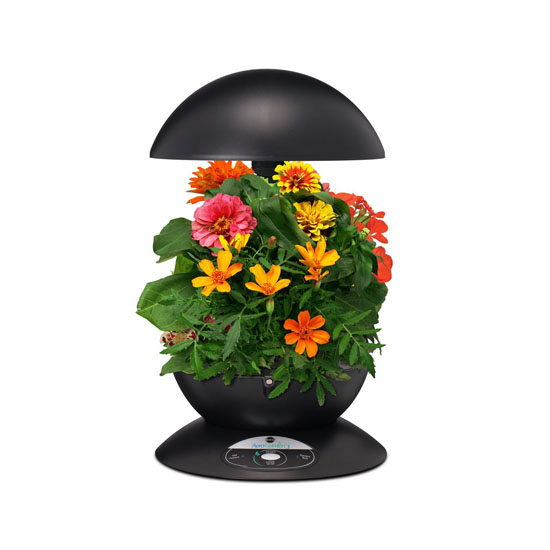 A plant or two can already help refreshes air but when living in a crowded city, you will have a hard time planting your favorite plant with the limited space you city home has unless you are to own a Recycled Earth-Friendly Outdoor Square Garden Flower Planter or two. With a dimension of 16 inches in height by 16 inches in width and 15.75 inches in depth, this planter will definitely works perfect homes with limited space.
This sturdy square planter will help you enjoy fresh air the moment you place your plant inside it. With this eco-friendly planter you can already enjoy fresh air despite the limited space you have at home. Another eco-friendly feature of the planter that you will surely love is the use of recycled materials making you feel less guilty when it comes to carbon emission.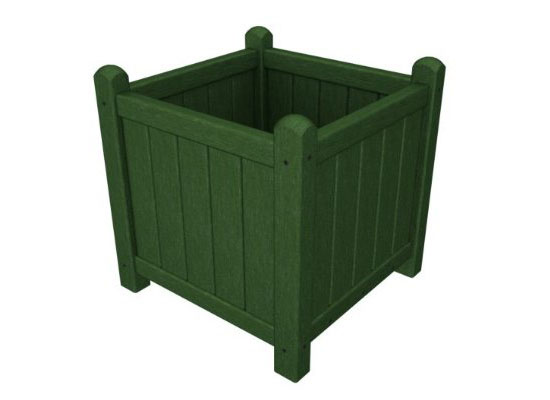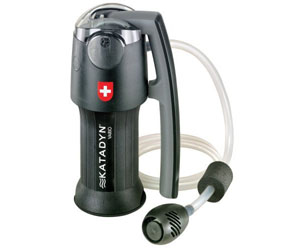 Our Recommended Partners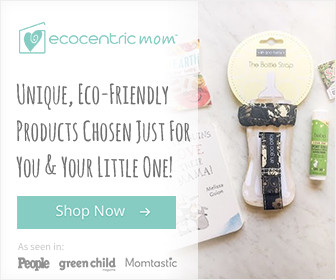 Advertise with us
Archives