Browsing articles in "Gadgets"
Everybody is now using a mobile phone as a means of communication and entertainment, and mobile phones are rechargeable and is claiming about one to two percent of the household's power consumption. Gotwind has found a solution for the recharging issue of the mobile phones, and has come out to a project called the Gotwind Recharge Pod. It is a mobile phone charging station powered by wind and solar renewable energy. It is a self-sufficient pod wherein everybody can securely recharges their mobile phones while having an outdoor activity with family and friends and is away from a traditional power sources. Having a power 1kw, it can charge up to 100 mobile phones per hour.
Ben Chase, a graduate from Parson made a thesis project on sustainable technology and his sample product is made of a modular component to make an easier upgrades. It has a 27w power consumption which definitely lesser than the usual computer. What is nice about the product is that it works running Windows, which functions approximately about 95%. Chase's project is using a recycled 18-inch monitor and a 80GB hard disk drive. IT may not look as a normal computer or laptop, but its function is the same. Using this new product will cost you less on your energy consumption but of the same quality performance.
Designer : Ben Chase via Core77
Altus Lumen's Tri-L Led light is a new generation of study light that is eco-friendly and has a modern design. A housing made of 85% recycled magnesium made this Led light lighter than aluminum that made it more portable. Another reason why people will definitely love this new Led light is its multi-purpose use. It can be used as a flashlight, study light, a book light, and a work light. This light is very easy to carry for it only measures 110 x 60 x 20 mm and can be folded and can easily fits in a pocket. It is very slim and its lithium-ion battery is rechargeable through its USB charges on thru a USB cable attached to a computer.
via MetaEfficient
The Sony Reader Digital Book provides a new and innovative way of reading. This gadget boasts off its impressive 6-inch display, utilizing the breakthrough e Ink technology that made it easy to read even under the bright sunlight, and fonts are changeable on three different sizes for your comfort.
With its ultra portability design, it is the perfect companion when traveling. This gadget only weights nine ounces without the cover and ½ inch thin. This reader digital book from Sony can hold up to 160 e-Books, and its rechargeable battery can turn up to 7,500 continuous pages on a single charge. [Click here for more details about Sony Reader Digital Book]
New generation of digital audio player can be solar-powered audio player. Thanko has released its new Solar Digital Audio Player, great innovation, with 1.8-inch LCd screen, 4GB internal memory and a miniSD card slot, and of course a solar panel to charge the audio player. When the sun is not shining, you can charge the player via USB port.
via AkibaharaNews
Do you know that the conventional kettle can take 2 lt water just to create a cup of coffee? Which mean that 80% of the energy used by the kettle is lost just for boiling water. pH7 offers to boil the water in a very short time and with less energy used, plus you can use pH7 as thermos flask to keep your water hot during the day. pH7 thermal kettle has a unique and neat form, stylish and yet environmentally friendly.
Designer : Gökhan Keman
I guess Sanrio Empire awareness of green earth it's a little bit late, but than again, better late than never. Hello Kitty is trying to take its technology into environmentally friendly by taking control of solar energy. Below is the picture of Hello Kitty Solar-Power Charger, you can use it for phone, media player, camera. During the dark clouds, well, you can still plug the charger into a DC outlet for up to 6 hours of power on the go.
[Product Page] via Crave
Another breaking news from Apple, they just field a patent to infuse their computers with a thin film of solar cells. Do you think this might be their next breakthrough? Solar macbook can be pretty cool, a new generation from Apple, with battery life boosted by the sun. The patent approaches the prospect from every angle, with schematics to stack photovoltaic cells beneath the entire surface of their portables – including the screen! Greener Apple is indeed a great news.
Source : Forbers.com via Inhabitat
G2 is a portable fuel cells for your gadgets, such as PDA, phones, digi cams, etc. G2 portable power source is only takes 2.0 watt and powered by an array of eight Angstrom v60 Fuel Cell Modules, just plugin via USB port and you're ready. But you should aware that this charger's on-board hydrogen will last only for a few charges, after that, you need to refill the hydrogen cartridge through the Angstrom P2 portable refilling cartridge.
via EcoFriend and Gizmowatch
The problem in urban lifestyle is everything getting replaced instead of upgraded. Take a look at your computer, I bet its lifes pan is not more than three years. There are many technological advancements taking place in making the products more environmentally friendly in manufacture, use and disposal. However, there has been little progress in improving how these products are consumed. With the growing sales of computers, there is a growing concern of how the large amount of e-waste will be handled at the end of their life.
Clear computer concept is trying to give other alternative by improving the sustainability and extending the overall life span of mobile computers. Clear computer concept is designed to have the smart upgrading feature to decrease in overall consumption and the amount of e-waste.
Designer : Wataru Watanabe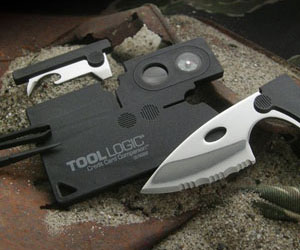 Our Recommended Partners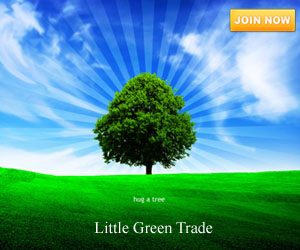 Advertise with us
Archives