Browsing articles tagged with " natural resources"
Taking care of the environment is possible in everything we do even when we are keeping our homes clean the modern way especially if we are into organic home cleaning or décor items similar to Textiles Plus Natural Bamboo Floor Mat. The mat is beautifully handmade out of natural resources making it not only a stylish and functional home accessory but also an eco-friendly one. Because it is handmade, the mat produces zero carbon emission during its production process. The use of natural resources is an added act that helps to keep the environment safe.
The mat will not only take care of the environment but also your elegant floor surface because it has the non-skid foam backing that provides cushion in order to protect your floor and keeping it scratch free. The mat measures 24 inches by 60 inches giving you enough space to keep your feet free from dust and dirt before entering your clean and safe home. [Click here to get further details about Textiles Plus Natural Bamboo Floor Mat]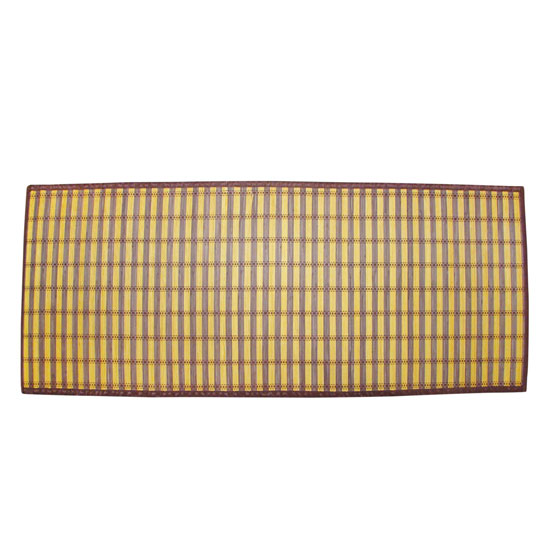 Water scarcity can never be a problem if we are just smart enough to find for natural resources particularly, rain. With the Rainwater Collecting by Urban Structure, we surely will have no excuse at this time to collect rainwater and have it used for our household needs like cleaning our garage, cleaning our bathrooms or toilets, watering our garden and the like. Every part of the world are experiencing rainy season and thus, we all are given the chance to collect the rainwater and surely no one will experience water scarcity anymore while we are helping save the environment on the side.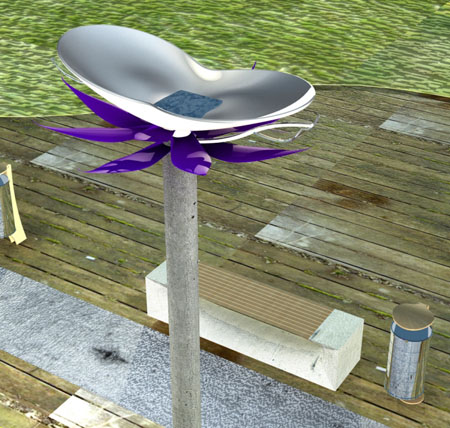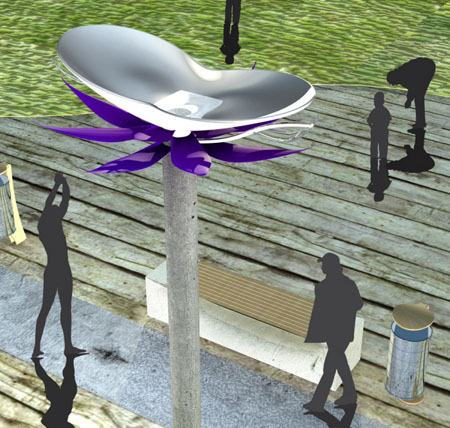 Making use of our natural resources is the renowned best way to help save the environment. It reduces carbon emission if we opt to use solar energy, wind energy and the like. It also reduces the growth of landfills if chose to recycle things. The Eco-friendly vessel is a sustainably designed vessel that makes use the sugar cane residue or bagasse. The product has numerous green effect to the environment, as the bagasse is the cleaner substitute to plastic and Styrofoam. In addition, it is renewable and fully biodegradable. With this product, sugar cane residue will no longer be destined to our landfills, but rather are used for a better purpose.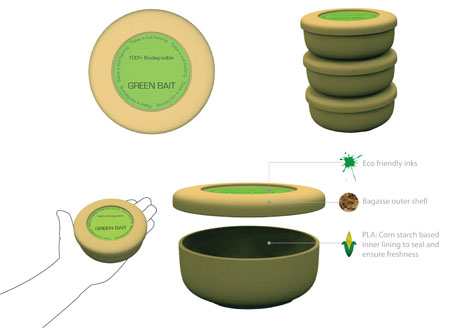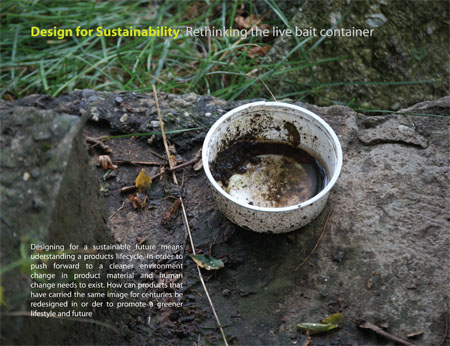 It is a refreshing and relieving experience if we were able to keep our files in order. There will be no more clutters in our desk and may promote work efficiency. Using stylish filing accessories like paper clips and the like can be an added factor. The Sardine Paper Clips will not only keep our files in order but also with the sardine designed clips, it can remind us of our natural resources particularly the sea creatures. In addition, the sardine clips are packed in a stylish reusable sardine tin, which is enough for this product to be considered as an eco-friendly one.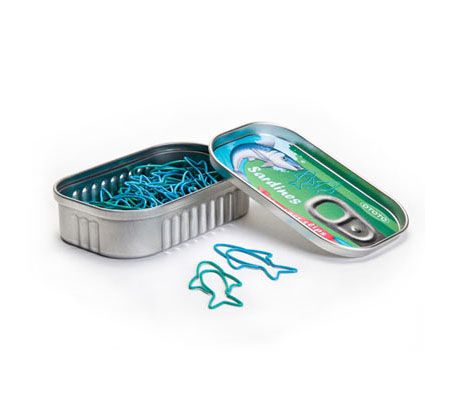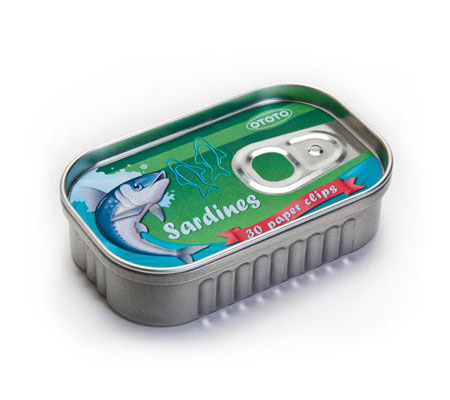 Source: Animi Causa
As part of taking for our natural resources, we also take into consideration in taking care of our animals like the birds. As part of showing care to the birds and the natural resources, Slovenian designer Metod Burgar had created the award winning Bird Feeder birdhouse.
This birdhouse, which is intended to be sold in "fair trade" shops, is designed as a way to assist Ugandan producers of raffia goods. It is made in the same way as traditional Ugandan baskets. A long sheaf of millet blades is wrapped in raffia to make rope-like structure, which is then wound spirally into a sphere. The birdhouse is made entirely from natural materials, which can be colored with natural dyes; in this way, too, patterns can be added to the birdhouse.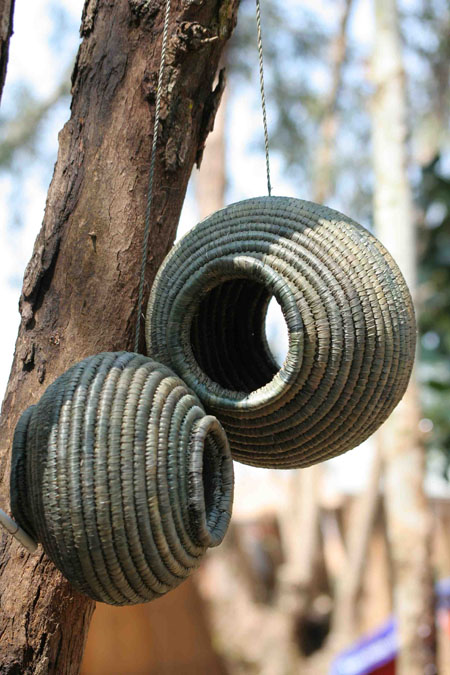 With the aim to design an outstanding home without the need to destroy our natural resources, the Wilkinson Residence in Portland was born. This extraordinary has a design that creates a feeling of being on a tree house and perfectly blends with the natural landscape on the outside. The interior design is obviously seamless that continuously flows to the exterior. Located on a flag lot, the Wilkinson Residence is a pure proof that an eye-catching and comfortable house that doesn't need to cut trees or destroy our natural environment. If all of the houses are built like this, all of our trees are still and will be preserved.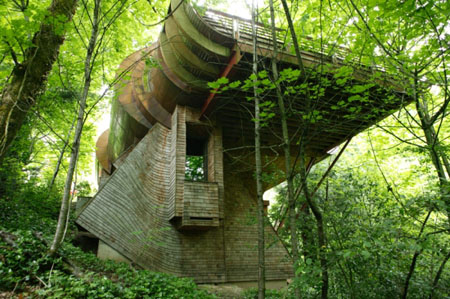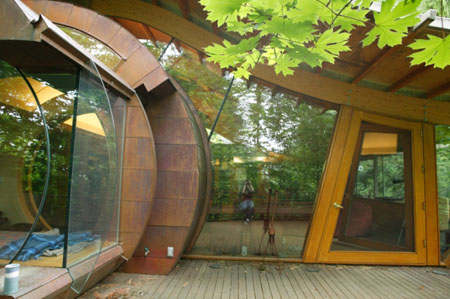 With the aim of using modern technologies and natural sources, MAD has invited eleven various international firm of architects to join them in designing structures that will for the Huaxi Center in the Southern part of China, which is known for its beautiful landscape. The goal in creating the Huaxi center is not mainly for saving in energy but keeping it balanced. Meaning, modern day technology and the natural resources will be combined accordingly. By inviting the 11 international firms, MAD has never failed with the proposed structure, because all of them have provided a unique design based on their own understanding of the local natural and cultural elements.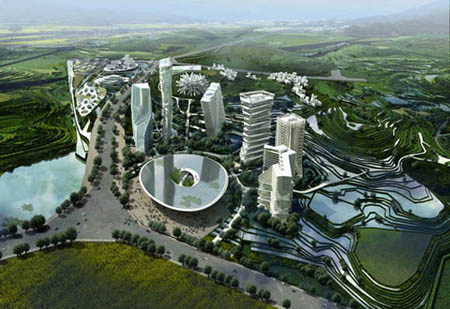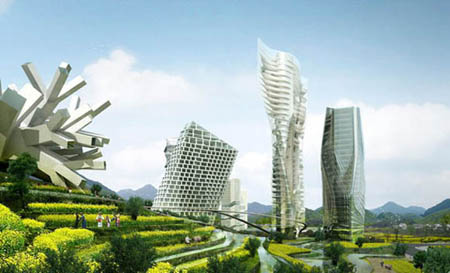 Energy conservation was never became our priority in life. We always wanted to be on our best without thinking how much energy we have used and waste as well. Nowadays, it has been open to everybody that conserving energy and some other resources is already a must since our natural resources has starting to ruin. Various sustainable products are now coming out in the market promoting various ways of conserving our natural resources. Designer Nika Rams is just one of them who design the USE LESS.ENERGY. A product will remind us on our wasteful behavior with our resources, and will eventually teach us how to conserve it.
Source : Nika Rams
Our Recommended Partners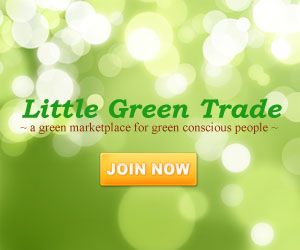 Advertise with us
Archives