Browsing articles tagged with " babies"
Our kids can already enjoy a clean lifestyle if let them be. Let us start with their crib. The Hollis Crib is a Charles Hollis Jones inspired mattress for your babies. It comes in clear acrylic finish, which added to the beauty and elegance of the product. The Crib has 3 level recyclable mattresses. What made this stylish crib a sustainable one is the use of non-toxic and recyclable Lucite. Parents must note that once the baby starts to climb, they must stop using the crib. The toddler bed on the other hand has the ability to carry up to 50lbs of weight.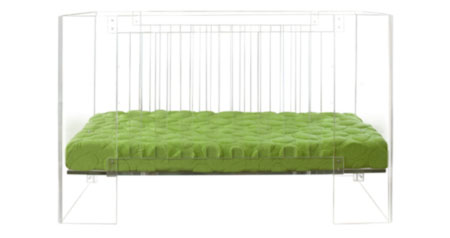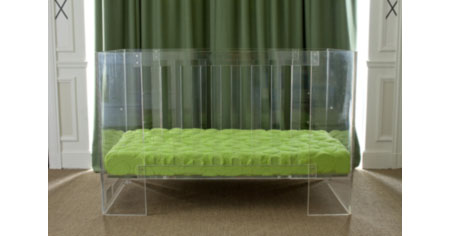 When it comes to our babies, we parents always want to apply safety first at all times. As the baby grows, time comes that they will need a good pair of teeter for them to bite when their teeth start to show up. With our desire to have only safe items for our kids to play or bite, we have unending efforts of looking for safe rattles and the wintery blue soft circular rattle is definitely of the safest rattles I have found. It is not only safe for our babies, as tested and passed the new CPSIA toy safety laws but also, the wintery blue soft circular rattle is safe to the environment. It is made of crocheted soft cotton yarn and is dishwasher safe.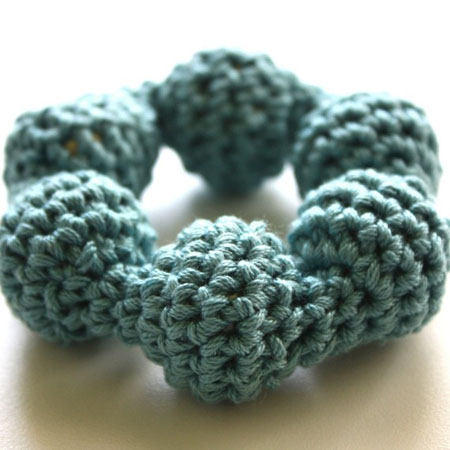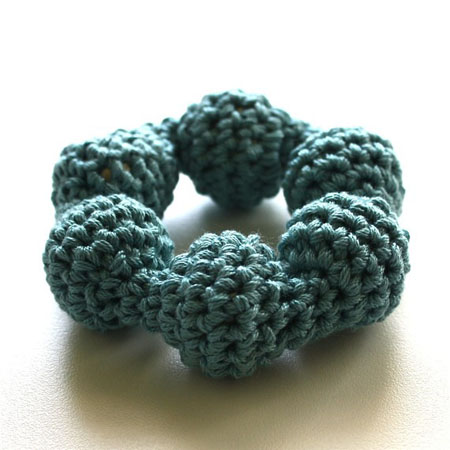 Source: Pinkhouse
Fact: Silver is naturally anti-microbial. This fact is something new to me and surely to some of you too. I never know, not until now that Silver is anti-microbial by nature. This only means that the use of silver apart from jewelries will be safe and that could probably the reason why Roman Coppola along with TDB Special Projects, have created the silver spoon. The use of silver will help us refrain from using those harsh germicidal chemicals, which are obviously not safe for our little ones and probably to the environment as well. In this regard, I think even you would agree of considering the Silver Spoon an Eco-friendly product.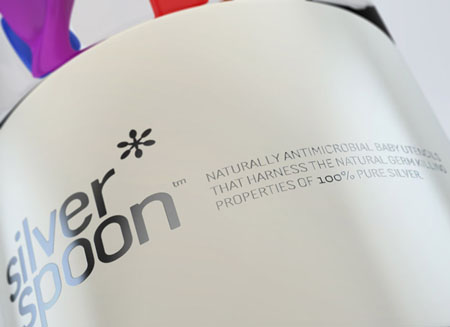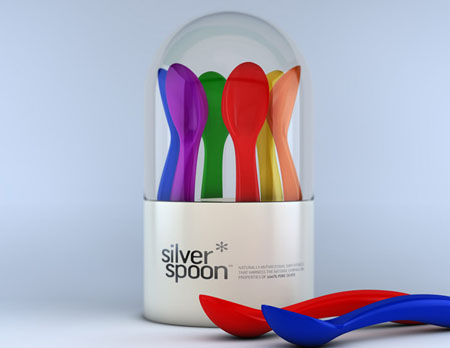 Eco-friendly living is getting easier and easier as time passes by. Eco-friendly products are now widely available almost everywhere. You can see eco-friendly furniture set, clothing, and more. Today, even kids at a very young age can already enjoy eco-friendly living with the numerous eco-friendly toys designed and produced just like the Handmade Wool Soft Block from The Playful World. Made from natural mountain raw sheep wool, the Soft Blocks also has the gentle sounding bell that is tucked inside, which will let your child's curios minds ponder. In addition, each soft block contains six blocks in attention grabber colors that will surely catch your child's attention.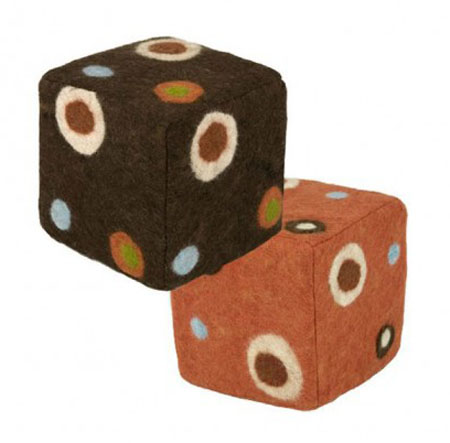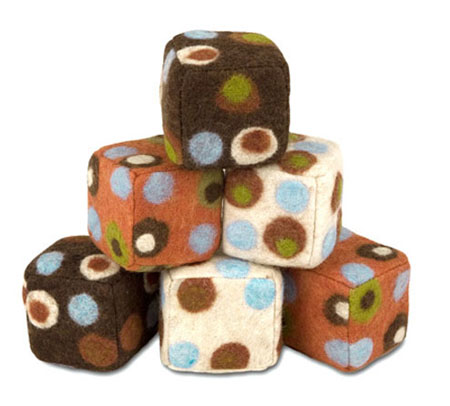 Buying something for our little ones is probably the most rewarding part of our lives as parents, especially if we provide them with something made of earth friendly material. This is what Bambu would like to introduce, as he creates a spoon and fork for babies made of organically grown bamboo. It is disposable and is perfect for traveling. The best part of it is that it is made of bamboo, meaning it is safe for our nature. As we all know, bamboo is has various uses from medicine to food to structural material to soil preservation. It is especially designed for our little ones hands, so there nothing to worry about. [Click here for more details about Babies Fork and Spoon]
Our Recommended Partners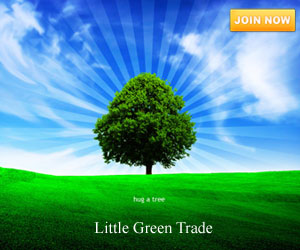 Advertise with us
Archives