Browsing articles tagged with " lacquer"
Refrain from using your old black lacquer of the 80s, and switch to the current eco-friendly one now. Yes! You heard it right; an eco-friendly lacquer is now available to give your furniture an attractive polishing without bringing in any harm. It has been tested and used already to various products like the Bamboo Salad Suite Deluxe from VivaTerra, the Cain Collection bench from Branch Home, which is obviously looks simple. However, you can add some beauty into it by applying some smooth sheen of clear or colored lacquer. The Lacquered Rattan storage box by some Vietnamese artisans from Ten Thousand Villages brings out the beauty of their product by using the eco-friendly lacquer too. Other tested products are the Log Bowls and the colorful Curvy Servers.
Roots have not given mush attention by many of our brothers and sisters all around. They are being considered useless to many of our friends. However, root of the earth bench proves it not to everybody. Each of these benches is handcrafted with its own distinct shape and character, which made this masterpiece unique and artistic in look.
Protectively coated with lacquer, the root of the earth bench still suggested to be placed in a covered area when the weather turns out to be unfavorable. This is also best placed indoor, to add more eco friendly atmosphere to your home. You can order the item online and they will have it shipped to your doorsteps.
Source : VivaTerra [ProductPage]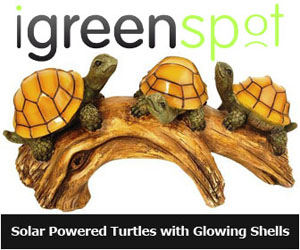 Our Recommended Partners
Advertise with us
Archives