Browsing articles tagged with " close encounter"
Eco architecture design can be expensive sometime especially if the designer or architect is into expensive sustainable tools like solar panels, windmills, and the like. However, I still believe that we can create a sustainable architectural design in an affordable way just like what the Farmhouse design in Bangalore by Keerti Designs has. Aside from the house being located in a farm, thus, occupants will have a close encounter with nature, it is also made of stones seen in the house surroundings. This only means that, the designer as well as the house owners spends less with the materials and the transportation of the materials, because obviously it is widely available within the area.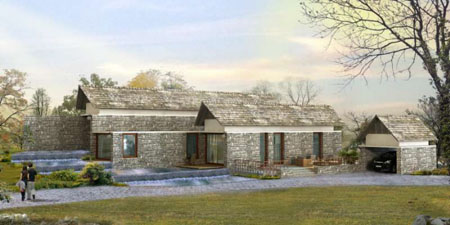 Source: Keerti Design
Modern housing designers nowadays are not concerned about the design itself anymore, but also they are concern about how they can help save the earth through their designs. The Villa Bio by Enric Ruiz-Geli is just one of the modern houses of today that has various eco-friendly features. And one of the Villa's eco-friendly feature is its green roofing. The Villa Bio's roof is covered with natural plants, which promotes a close encounter with nature and a fresher atmosphere of the house. The Villa's façade uses concrete material, which is known low-cost building material. In addition, the Villa Bio has an interior landspace of glass allowing the natural sunlight to come in.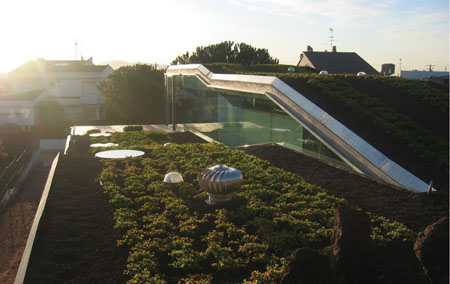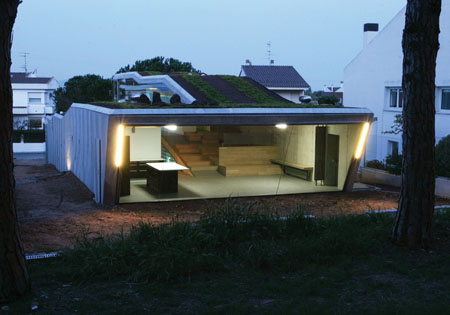 Our Recommended Partners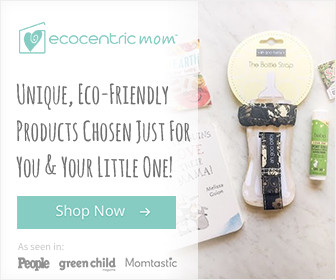 Advertise with us
Archives