Browsing articles tagged with " Bird"
If not with the Re-Turned Bird by Lars Beller Fjetland, leftover woods are generally considered as worthless, which lead them to be tossed out in trashes and landfills. Today, leftover woods has been elevated from being worthless to becoming one of the most desired and needed materials because they are now used in creating the lovely and guilt-free wood creation, the Re-turned.
The product is a fruit of the designers desire to have a more creative career without harming Mother Nature, which led him to transfer from the Norwegian School of Economics to the Bergen National Academy of the Arts. After having a short trip with his bike in his hometown, he have seen dumpsters in almost every corner, so he decided to make use of them and built 20 birds.
As part of taking for our natural resources, we also take into consideration in taking care of our animals like the birds. As part of showing care to the birds and the natural resources, Slovenian designer Metod Burgar had created the award winning Bird Feeder birdhouse.
This birdhouse, which is intended to be sold in "fair trade" shops, is designed as a way to assist Ugandan producers of raffia goods. It is made in the same way as traditional Ugandan baskets. A long sheaf of millet blades is wrapped in raffia to make rope-like structure, which is then wound spirally into a sphere. The birdhouse is made entirely from natural materials, which can be colored with natural dyes; in this way, too, patterns can be added to the birdhouse.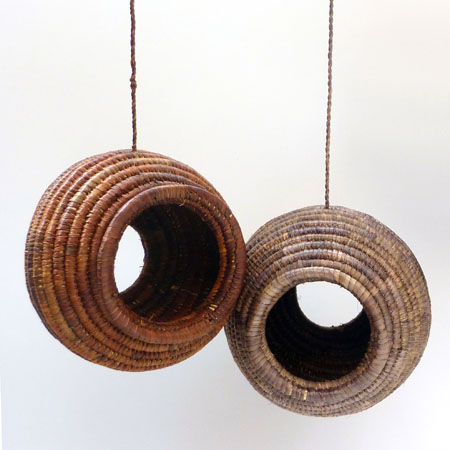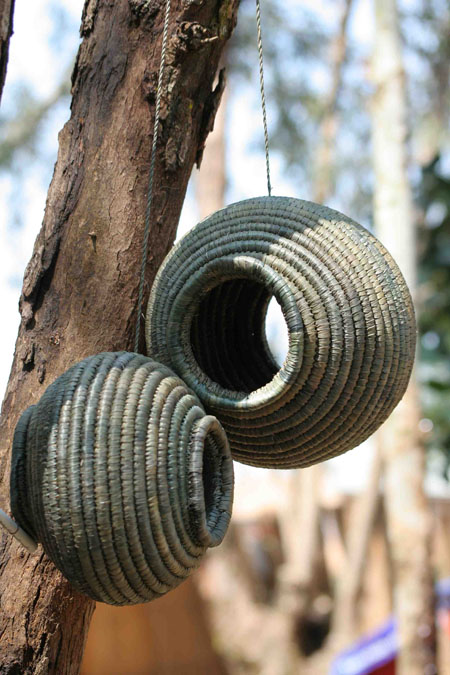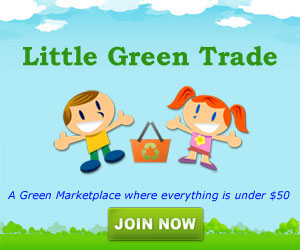 Our Recommended Partners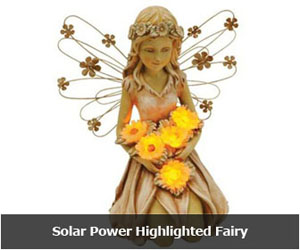 Advertise with us
Archives
Social Networks