Search results for : medios de transporte elaborados con material reciclable
With a creative mind, nothing will hinder someone from creating functional and eco-friendly furniture pieces. The Smile Stool prototype is just one of the great examples. Designed by Fitorio Leksono, the Smile Stool is made of waste materials from different wood furniture industry and an embedded rod metal construction. This only shows that the limited availability of bent wood in Indonesia does not hinder them from creating elegant furniture designs. The products leaves Indonesian waste minimized dramatically, thus reducing the then huge waste problem. The process in manufacturing the Smile Stool includes the collecting and selecting of waste. After which, they form the module, join it, embedded the construction and did the finishing process.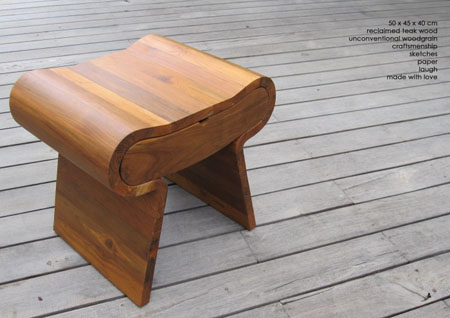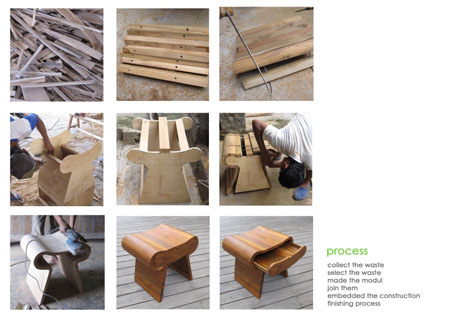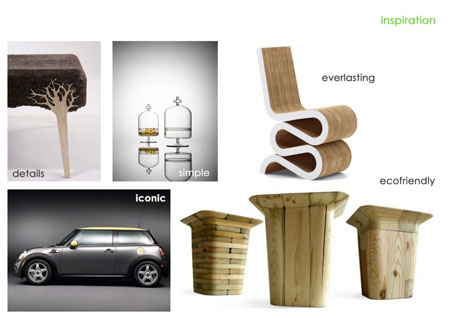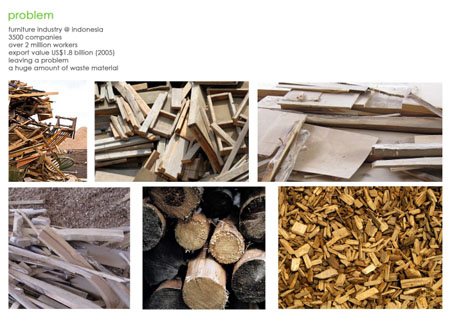 Source: Fitorio Leksono
Eco-fashion has now starting the get the attention of many of the environment conscious fashionitas. Y-town is not one of those who have started to make eco-fashion a reality with their trendy dual color sunglasses. They have submitted their eco-product to IgreenSpot and surely this will get the attention of our readers.
From Y-town:
As the first 180-degree rotatable sunglasses in the world, the 2-in-1 Sunglasses is a revolution of traditional sunglasses concept. Instead of buying or carrying two pairs of glasses, now you can have them in one frame and in one pocket.

It functions as two pairs for different occasions, thus efficiently reducing the waste in production and consumption. The original 2 lenses contain one reflective brown lens which provides clear eyesight for car driving, and one silver lens for outdoor activity via absorbing visible light. Lenses can be easily exchanged at home according to user demand.

One revolutionary feature is the 180-degree rotatable frame design. The Y-shaped support is flexible to flip up-side down so that the glasses can be worn in two degree.
The frame is made of high elasticity carbon composite. Light-weighted and flexible for different faces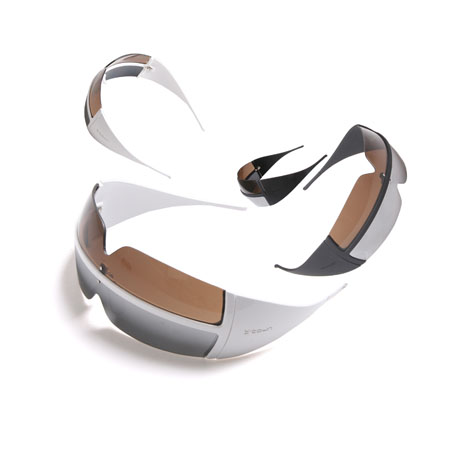 Design Features of y-town Dual Color Sun Glasses
• 180-degree rotatable frame made of high elasticity carbon composite. Light-weighted and flexible for different faces.
• 180-degree rotatable Y-shape support for two wearing angles.
• 2-in1 structure efficiently reduces the waste in production and consumption. A revolution of eyewear industry.
• Dual color glasses flexible for driving and outdoor occasions.
• 2 lenses are convenient to exchange at home according to user demands.
• Patent design.

Available in Beijing/Shanghai/Guangzhou

About y-town
y-town was founded in 2007, Shanghai.
Launching product collections such as the y-town Recycled Project, Jiu Jie and Dual Color Sun Glasses, the designer brand has been defining its experimental and avant-garde identity via attention to everyday life, material aesthetics and social responsibility. The brand philosophy—rethink, redesign and reuse, is injected into every item from gift, stationary, accessory to furniture.
The team, lead by design director Jamy Yang, are winner of more than 20 design prizes. The products have been presenting in exhibitions worldwide and are part of the Red Dot Design Museum collection.

Contact
Xiaojing Huang
(Brand Director)
E-mail: silenty@163.com
Tel: 0086-21- 6280 2294 ext 603 Kulu
Tel: 0086-21- 6280 2294 ext 0
Mobile: 139 1857 1144
E-mail:kulu2003@hotmail.com
Building.11-1, BUND 1919, No.258 West Song Xing Road, Shanghai(200940)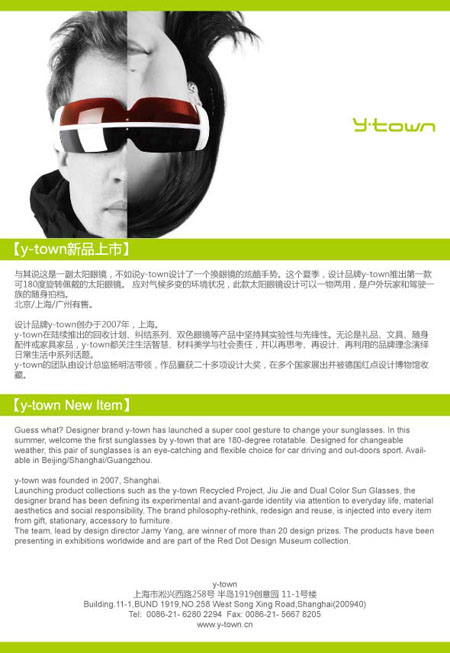 Source: Y-town
Futuristic wind powered vehicle with a wing-like device to propel it along, just like a kite! "Wind Light Vehicle" is also an electric car concept with the idea of creating sustainable transportation in mind, which mean, you don't have to worry if there's no wind around, the electric motor in each of its three wheels can be used to run the vehicle. While this concept definitely tends towards the far end of future-forward, it does capture an inspired approach and we're looking forward to the development of more immediately viable wind propelled vehicles.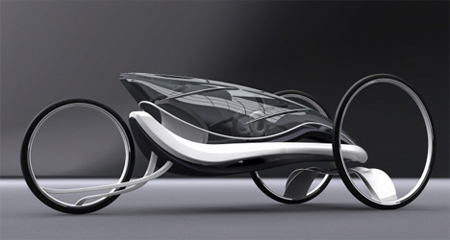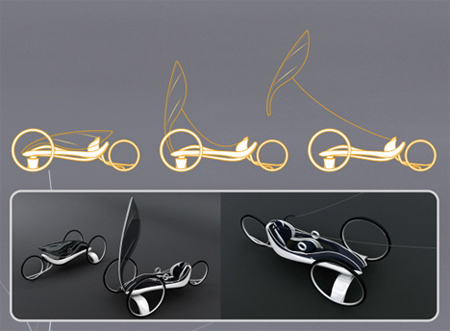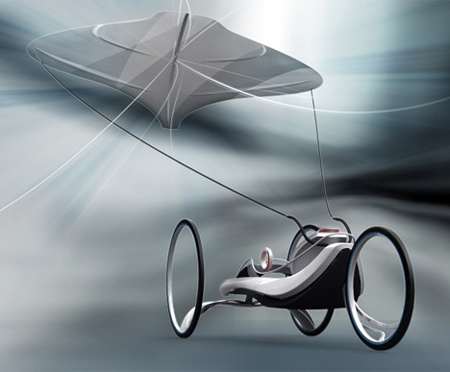 via YankoDesign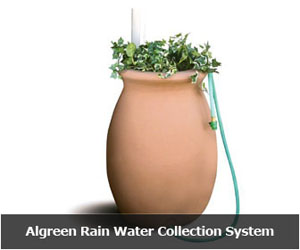 Our Recommended Partners
Archives
Social Networks