Search results for : medios de transporte elaborados con material reciclable
Oceania fridge is a smart and innovative concept by Tez Patel. This fridge is designed to use bio degradeable eco friendly materials in the fridge's construction also the absence of CFC that eats away our ozone layer. Besides green technology in the fridge, Patel didn't forget the importance of design, this fridge consists of drawers which can be pulled out easily with transparent front makes it easier to view what's inside the fridge.
Oceania fridge features RFID tags which can tell you when your foods will expire, an alarm to warn you if you mistakenly put hot foods in the fridge. Smart fridge for smart house.
Designer : Tez Patel via Hometone
Have you heard of a charcoal ashtray already? Well this is now the time to introduce this wonderful creation of Akihilog Kumagaya called Sumizara. A charcoal ashtray can put out cigarettes and deodorizes at the same time. That is not the only work the charcoal ashtray can do, because it is coated by coat of charcoal that has an antiseptic and dust control action, which is a great feature. In addition, burn resistance and deodorant is such a wonderful thing the Sumizara has. I think this one will not only be a prefect thing to have in a house, but rather I find it important.
via Akihilog
When planting, you must know what plant is best for your soil. This is to achieve the best out from your plants. This analysis can be done by bringing some amount of soil to your local Department of Agriculture office. However, today, do it no more. Garden Gro Sensor is now available for doing such analysis. Garden Gro Sensor is a plant sense product that will do computerized soil analysis. All you have to do is to connect the sensor to your computer and instruct it to whether monitor an existing plant or analyze the soil for a new plant. Connect the sensor to a soil next to the plant you wanted to monitor.
Source : Plant Sense via CoolHunting
Our Recommended Partners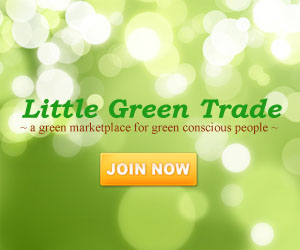 Archives
Social Networks