Search results for : medios de transporte elaborados con material reciclable
Washing delicates and small loads at a large machine or wasting some time, gas, and effort is definitely not a good idea. That is why more and more women are now purchasing a salad spinner just for this purpose. In order to make washing delicates and small loads an eco-friendly acts, RKS Team have created the portable and hand-powered laundry machine called the Laundry Pod. Aside from it being made from recycled materials, using the Laundry Pod will give you numerous benefits including the ability to re-use gray water in watering your plants, flushing your water closet and more. Since the Laundry Pod is portable, it can be used anywhere for small loads and delicates, thus saving you energy and trips to your favorite Laundromats.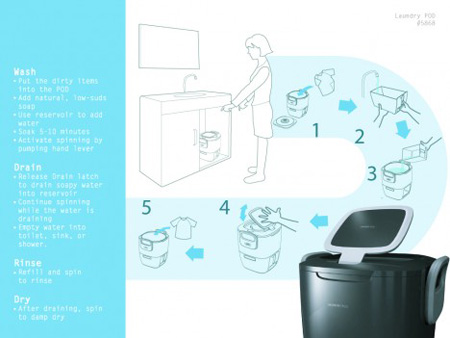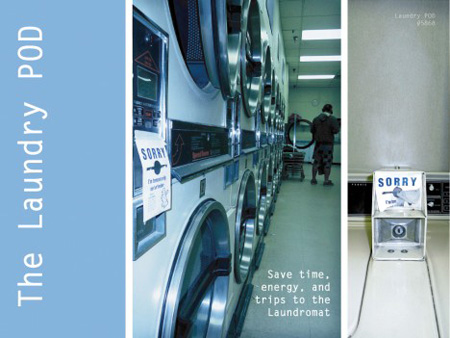 Source: Core77
Pronounced as common, the C,mm,n is an electric car that will address the problem of pollution and carbon emission that we are experiencing at the moment. This eco-car is based on an open source concept wherein the said eco-car is open to everybody. The whole world can freely take part in the development in the development of this sustainable mobility. The only condition of c,mm,n is to return to the c,mm,nity the derived design, and currently, c.mm,n is continuously developing and the latest development it has are:
 rollout strategy'1 one million electric cars in 2020 '
 charging points for fast loading
 charging points for optimal loading
 interior design
 base / suspension
 powertrain
 Intelligent systems / simulator
 digiquette
 establishment and improvement platform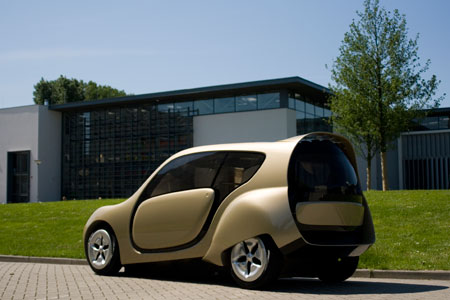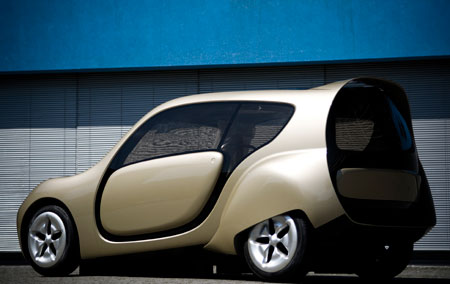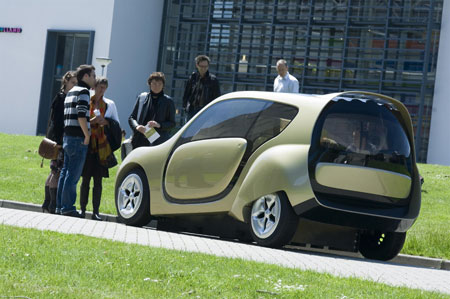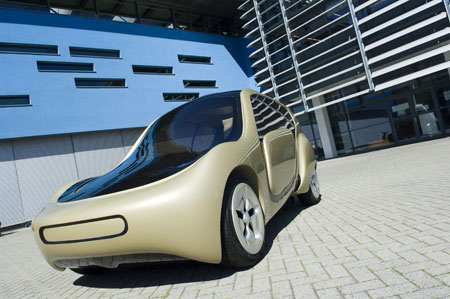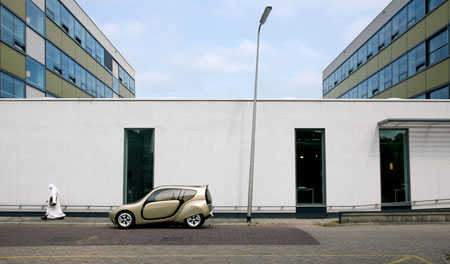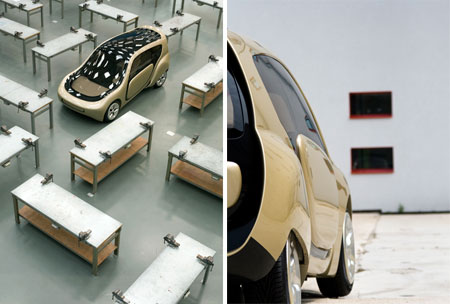 Source: C,mm,n via Design Yearbook
When we say hearing aid, it will allow people with hearing deficiency to hear the noise and sound surrounding him or her. However, the Ecocoon do the reverse.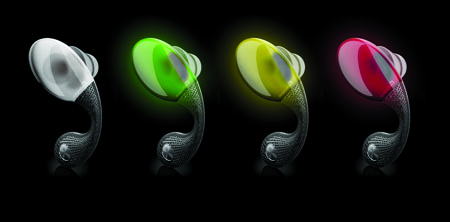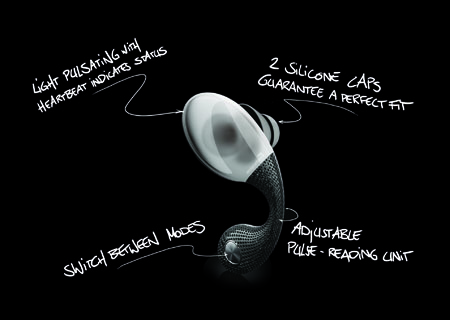 From Design Affairs Studio:
Information processes in nowadays society are accelerating more and more. The desire to quickly withdraw from this continuously flowing stream and relax for a short while is becoming ever stronger. Today people are expected to be available permanently. Therefore many would like to consciously step out of the stream of information at certain times.
Overstimulation in public space can nevertheless be contained: our concept to do that is called ecocoon. Incoming acoustic stimuli are eliminated on purpose while signals of the body will be emphasized, if desired. By choice, high, middle or low frequencies may be filtered out of the environmental noise. The user might even completely shut off all background noise: in this mode ecocoon makes audible to the bearer his own pulse and breathing. Focus is led from the outside to the inside. Successively slowed down respiration and pulse-beating make it possible to calm down and temporarily retreat into a kind of virtual cocoon to be "offline" for a while.
More detailed information at Design Affairs Studio Blog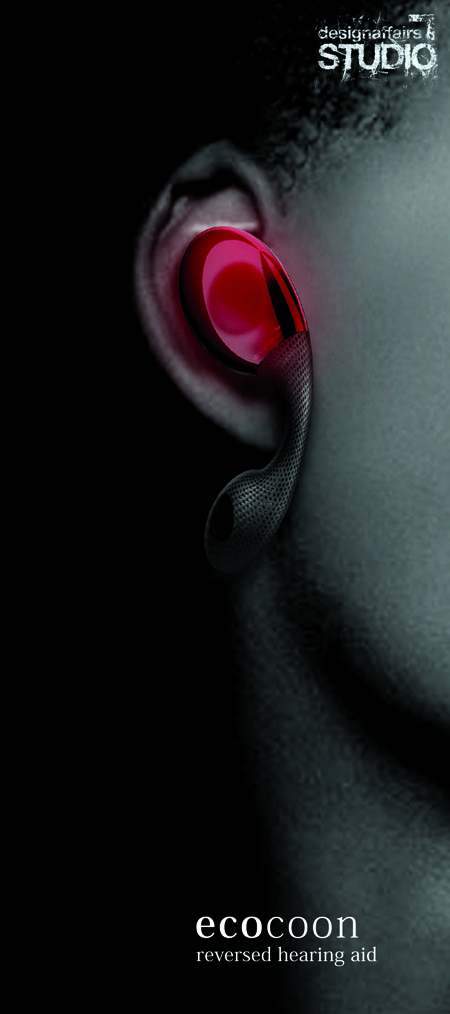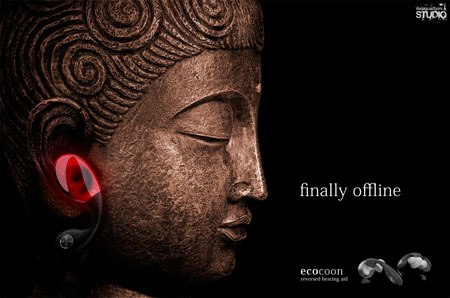 Source: Design Affairs Studio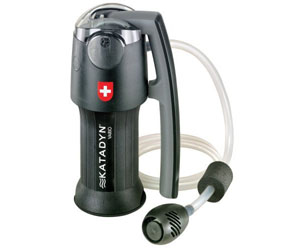 Our Recommended Partners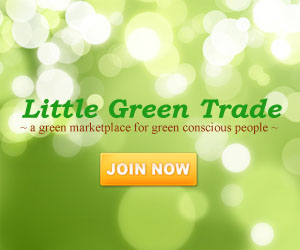 Archives