Search results for : medios de transporte elaborados con material reciclable
Instead of throwing away used washing machine drums, Willem Heeffer chooses to give them new life as lamps. This up-cycled product has been developed based on 3 principles: locally sourced and recycled materials, hand made, and reinvent something which totally different from its past. The designer often works with old materials and he always take them out of context to create something new. His main goal is simply to develop a beautiful product and amaze you after your discover the history behind it. In this way, these products are no longer viewed as trash and have become design pieces.
Drum Lamp is power coated in 6 different color options, it seems like hover in the air because it's suspended by 3 x 1mm thick cables. There's a drive wheel at the back of the machine placed inside the drum to the house the T5 circular tube which has an excellent light output. The fabric used to braid electricity cable is colored matching and lights are fitted with acrylic sheets to diffuse the light. All the drums are salvaged from local recycling centers, it's a lamp with a clean history.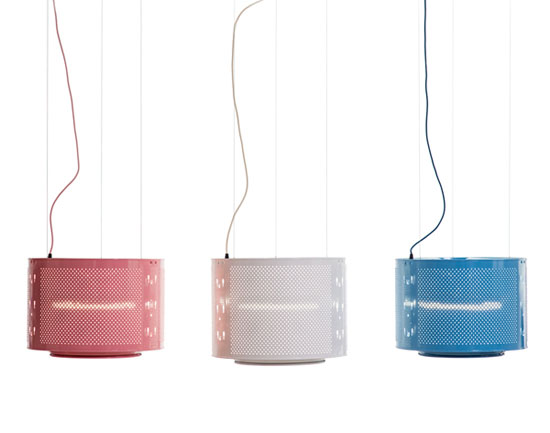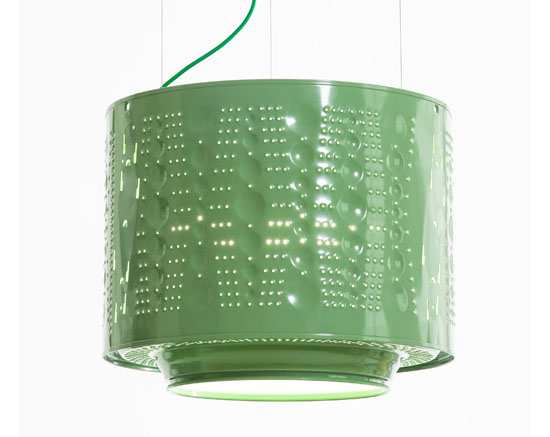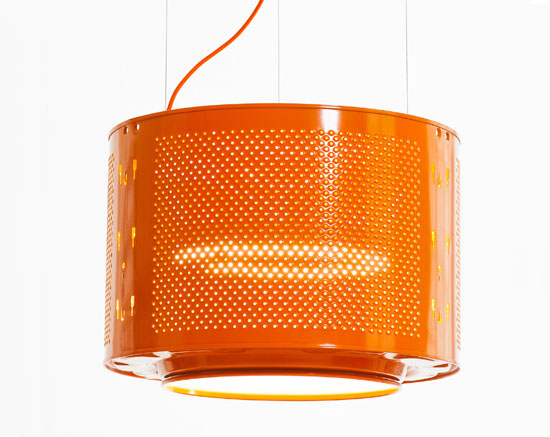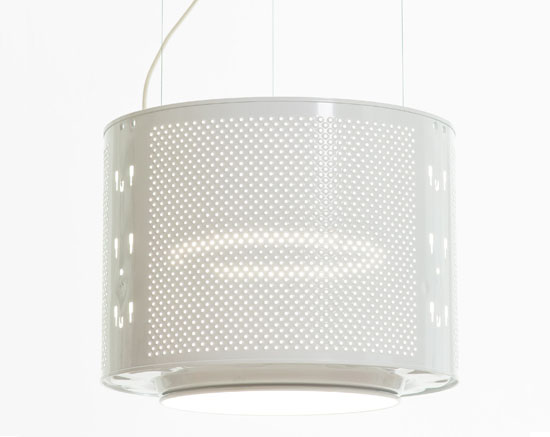 From : Willem Heeffer
IGreenSpot received this "Up-cycled Washing Machine Drum Lamp" submission from the page Submit Your Green Product Creation feature, if you want exposure or showcase your green project, we welcome you to submit your green product for publication.
Solar powered lamps are very helpful especially now that almost all of us are trying to help in living green to save the earth. Designers Yoon-Hui Kim and Eun-Kyung Kim came up to an idea of creating a solar powered vertical lamp that can collect solar energy with the help of the blinds being closed during the day. When the blinds are closed at daytime, it will block the rays of the sun giving chance for the little solar pads to charge at the back of the blinds. And once the sun goes down the lamp will now start to light up using the power stored during the day.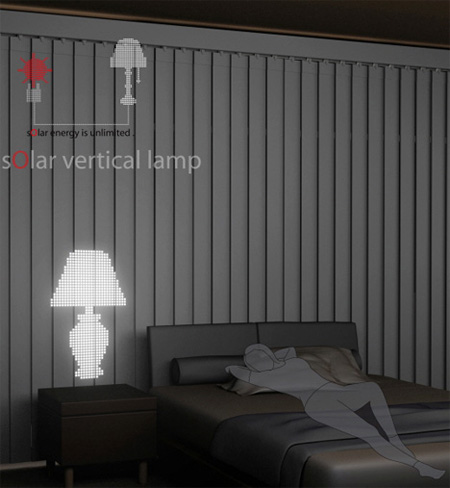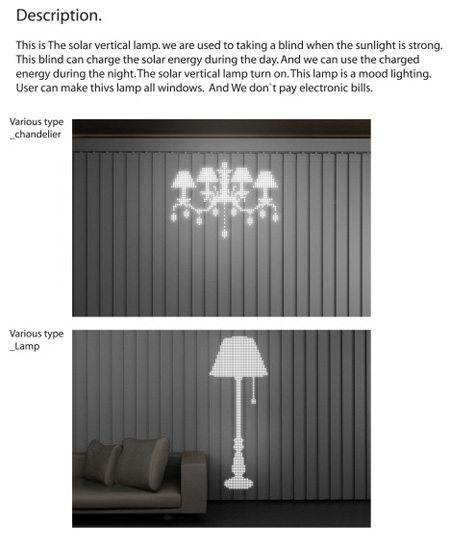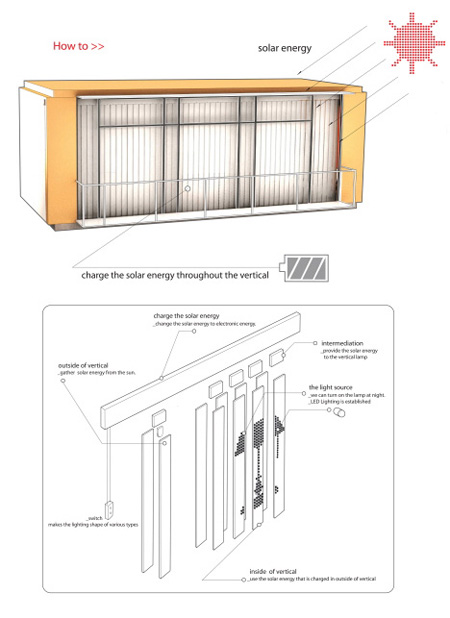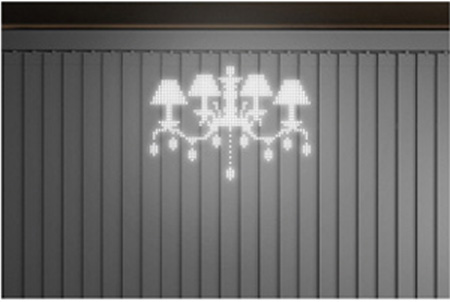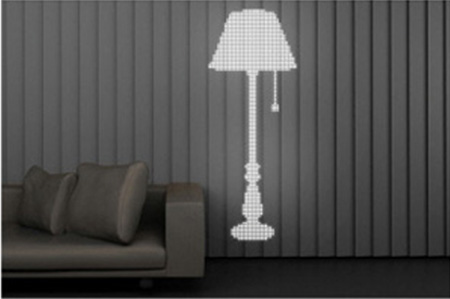 via Yanko Design
Sailing is fun and breathtaking, and cleaning sailboats requires items that my causes harm to the environment that will make many of the sailboat lovers feel guilty about. However, sailors can get out of this guilt feeling with the eco-friendly packaging for a sailboat cleaning kit designed by Anne Raynor. Her one of a kind packaging design from Swab has the outer package that also serves as a collapsible bucket, thus a recyclable one. With this wonderful product, sailors can now enjoy the sea with lesser guilt feeling of harming the environment, thus more fun sailing on the waters under the sun.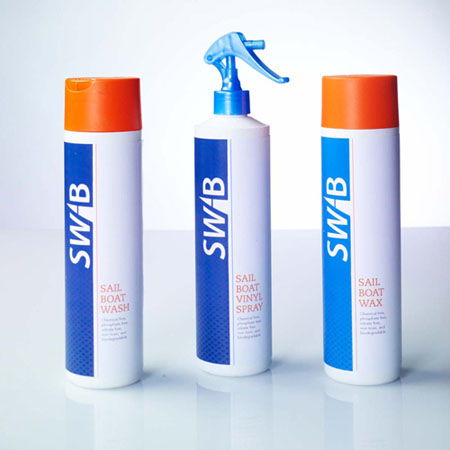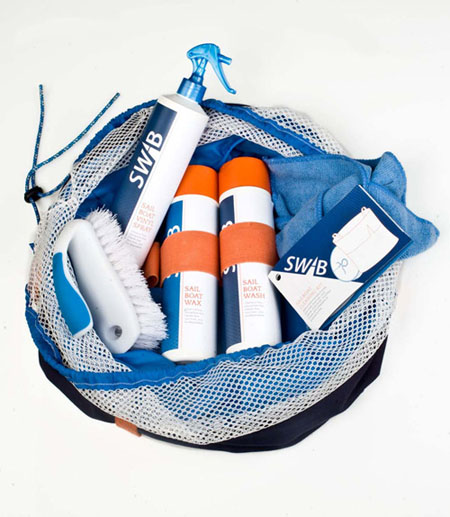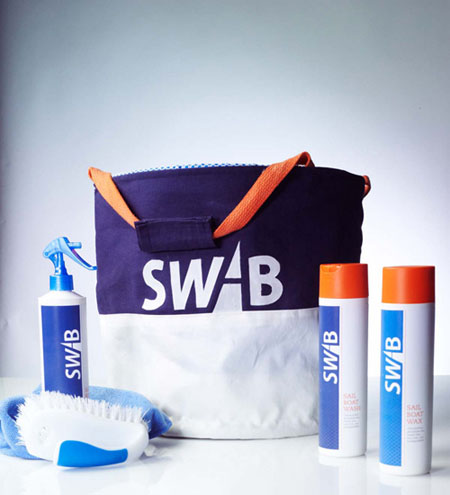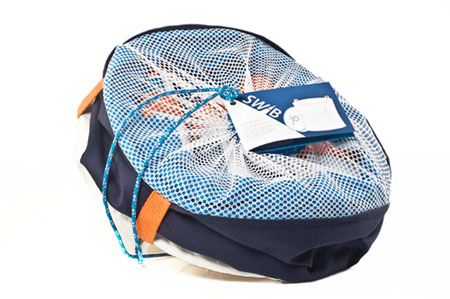 From : Anne Raynor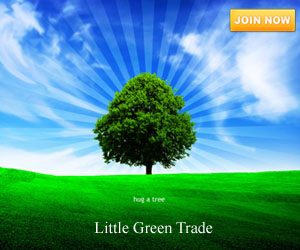 Our Recommended Partners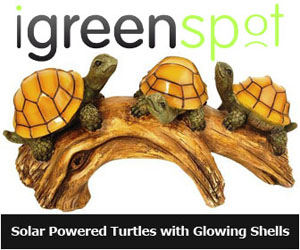 Archives
Social Networks