Search results for : igloo art work made of coconut shell
Waiting for somebody is a normal scenario. Now, waiting will be a comfortable thing to do already. With the presence of Emir Isik's solar powered meeting point, the waiting person can now go inside and wait for his her friend to arrive. When bad weather comes, like too much heat or rain, the person can just easily get inside and comfortably wait his/her friend inside. The meeting point also has a 360-degree view so that he/she can easily see his/her friend coming. It has a solar panel that stores energy and an inner lighting system works instantly when darkness comes.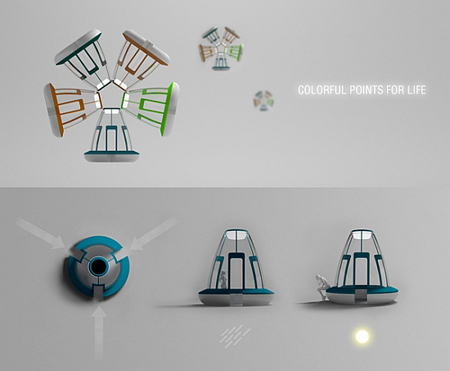 Source: Behance via Eco Friend
Aiming to reduce CO2 emmissions, designer Gunnar Kramp has created the Thermal Torch. We all know that buildings with poor thermal insulation cause a massive waste of energy. Since, this problem are usually invisible to the human eye, thermal cameras are created. However, the innovative Thermal Torch works both. It has the ability to work as a thermal camera through its hand sized projectors. By just panning the thermal torch over your wall or window pain, it will immediately project a thermal image on the spot where lack of thermal insulation is detected. The thermal torch can be easily operated that even a non-professional ca does it.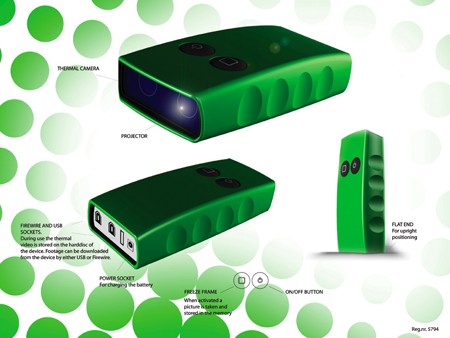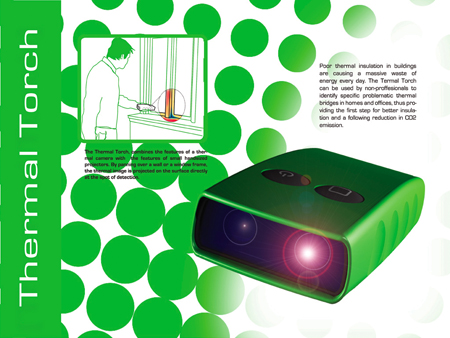 Source: Core77
The Bank of America is now the greenest Skyscraper in the United States. Firstly, the building has earned a coveted LEED Platinum, designation. It will also use less energy, consume less water and will give its occupants a healthy and productive environment through an abundant natural light and fresh air. In addition, the Bank of America tower will also use low-VOC construction materials and recycled products like steel and drywall. A highly efficient 5.1-megawatt combines cycle electrical generation facility within the building drastically reduces the building's need for municipal grid power making the tower an energy efficient one. Aside from that, the tower also has an astounding architectural design.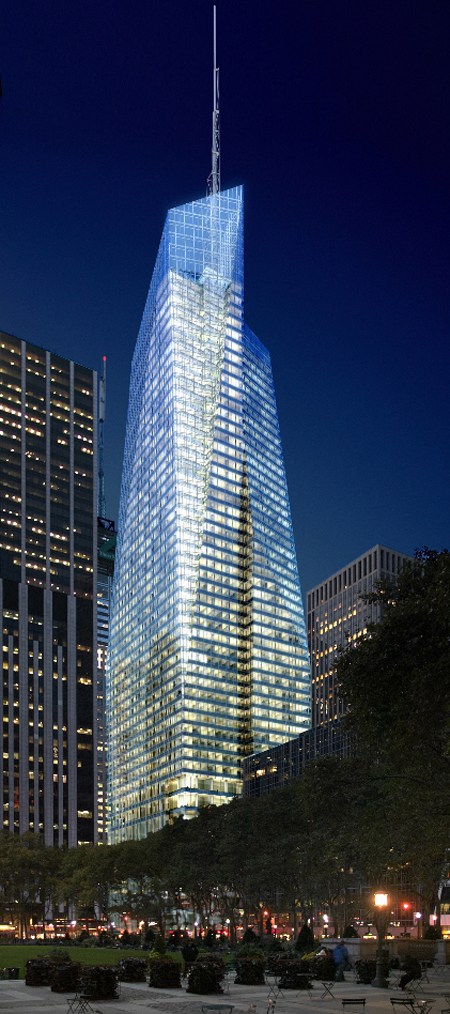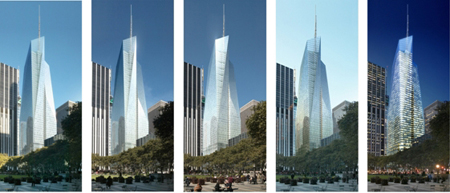 Source: Metaefficient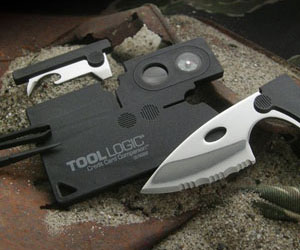 Our Recommended Partners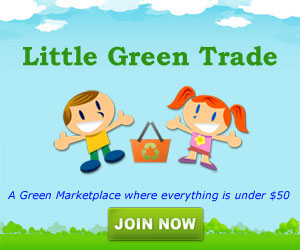 Archives