Search results for : build an eco bush shack
An item considered sustainable is based on various considerations. The Panda stool is not only because of its multi-functional design but also because of the sustainable material used in it, the bamboo. Other than being multi-functional, the Panda Stool is also a space saver with its minimalistic yet stylish design. Presumably, the stool will be useful for both outdoor and indoor use. It will be a perfect seating solution for your dining area, patio, and more. Business individuals can also have the Panda stool as their stools at the restaurant, bars, and the like as well as in every modern office pantry.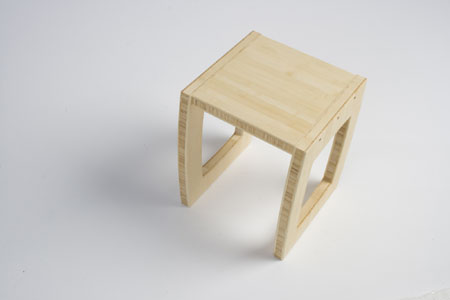 Designed by Mathieu Lewis and Nathan Loutit of Vault Industrial Design in Melbourne, Australia, the Panda Stool was born with the vision of creating desirable sustainable furniture. Emphasis was placed on designing a product that was an all round sustainable piece, Combining bamboo, stainless steel fasteners and a clear finish derived from natural waxes and oils, allowed for the realisation of an all round sustainable product. Bamboo is a rapidly renewable material with extremely appealing strength and aesthetic characteristics, which make it well suited to furniture. Stainless steel fasteners were selected to cut down on the use of glues, along with the fact that stainless steel is 100% recyclable. Finally, an environmentally responsible clear finish to protect the bamboo surface was selected rather than a conventional acrylic or polyurethane clear coat. Aesthetically, the stool takes on a slight rounded side profile giving it a playful presence whilst the cut out creates a lightness to the stool, not just aesthetically but also in terms of weight. The stool is a part of a range of bamboo furniture recently released by Vault Industrial Design, which is targeted towards the hospitality industry for use in Cafe's, Bar,'s, Restaurant's etc. The Panda Stool addresses sustainability but at the same time demonstrates that sustainable can be beautiful.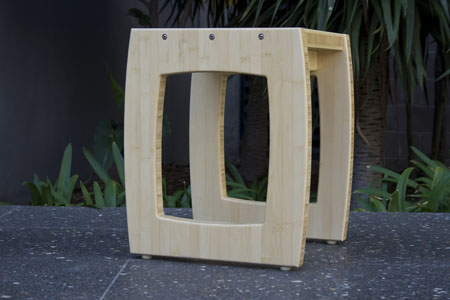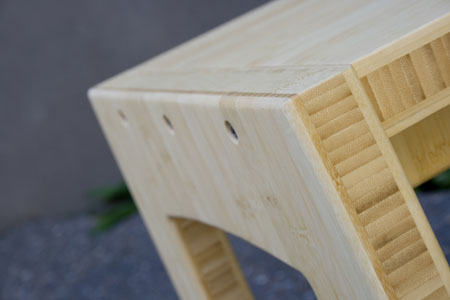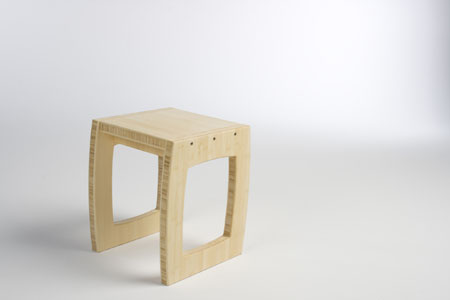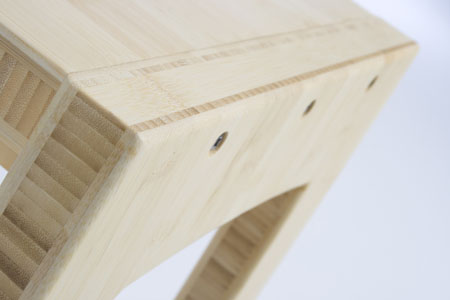 Source: Vault ID
IGreenSpot received this product submission from the page 'Submit Your Green Product Creation' feature, if you want exposure or showcase your green project, we welcome you to submit your green product for publication.
Letting our kids play is good but letting them play without harming the environment with the Wonderworld eco-friendly work bench and box is better. This cute, educational toy is made from rubber wood painted using non-toxic paints, dyes, and lacquers, thus safe for ours babies and of course the environment.
Other than the non-toxic paints, it is also used a glue that is free from formaldehyde. In addition, the packaging of this lovely toy is made from 70% recycled paper.
The toy will surely create the little carpenter in your house. Included in the package is a hammer, a screwdriver, a wrench and more accessories for carpentry. With the red, blue, green, yellow and natural wood colors, your child will definitely love and enjoy playing it. This toy is surely not an ordinary toy like that we see in most toy stores. Parts included in this toy are sturdy enough to stand your child's curious hands. Even if the nuts and bolts are over turned, they will not break even. [Click here to checkout Wonderworld Eco-friendly Work Bench And Box]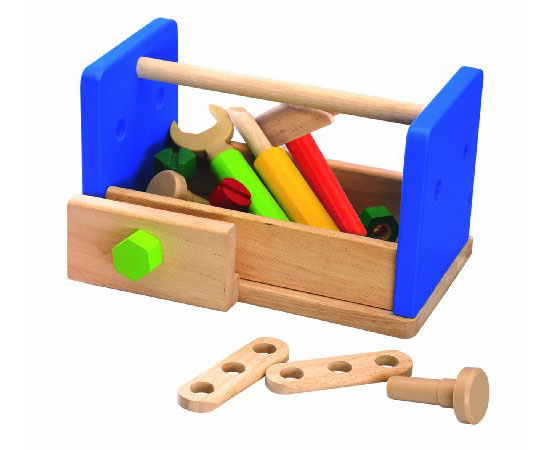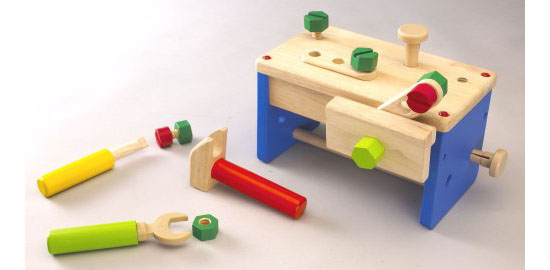 Additionally, you don't need to worry about the mess your kids will make with this toy because with just a simple flip of the then work bench, your kids now have the useful tool box for storing the carpentry toy set parts when they decide to stop playing or when they are finished.
With the large number of possible things to built with this carpentry toy, the Wonderworld Eco-friendly Work Bench And Box is a good tool to enhance your child's creative imagination. [Click here to checkout Wonderworld Eco-friendly Work Bench And Box]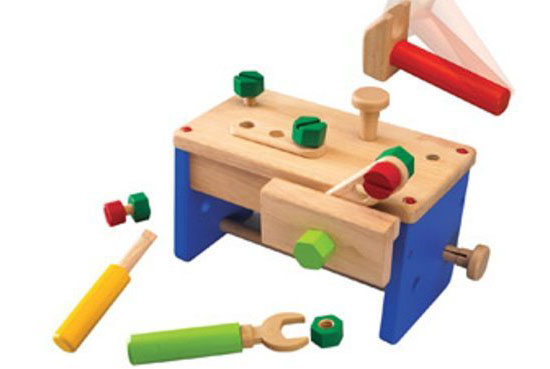 Beautiful light fixtures with modern design and environmentally friendly materials from Propellor Design studio, Vancouver. Another element to make your house more eco friendly with fixture made of Teragren bamboo (contributes toward LEED certification), 100 percent pure walnut oil finish, and a canopy of upcycle-able aluminum, finished with natural linseed oil and beeswax. Hang it on your ceiling to get perfect illumination.
[ProductPage] via [EcoFabulous]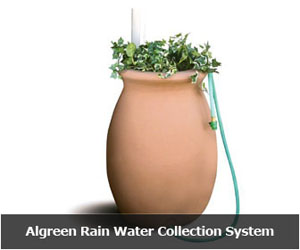 Our Recommended Partners
Archives
Social Networks