Search results for : braun energy cell disposal
Planet Without "E", this is a project from Yu Hiraoka, a Milan based product designer, that was born out of the interest in green and sustainable products for your home. It's a set of mini planter that you can place anywhere in the house, if you have small space, you can break down the parts and play around to construct and build smaller unit. There's a transparent bowl with diameter of 80mm and height of 42mm while the frame dimensions are 80mm (W) x 62mm (H) x 80mm (D). It's a minimalist, modular product, just in case, you want to place something green in your house, you might want to check this product.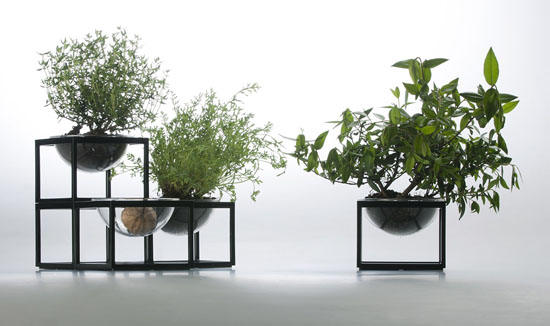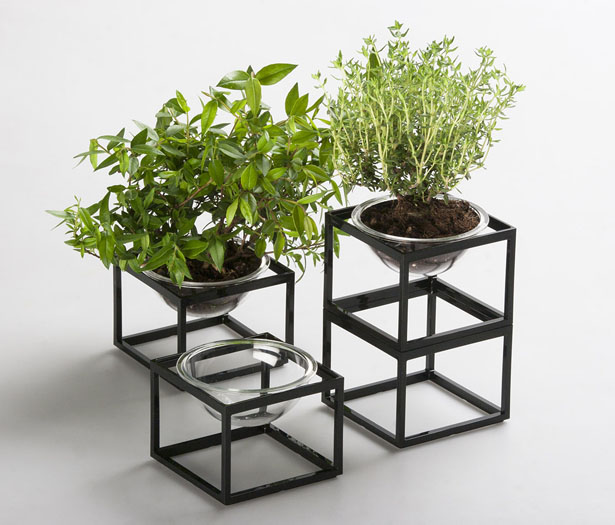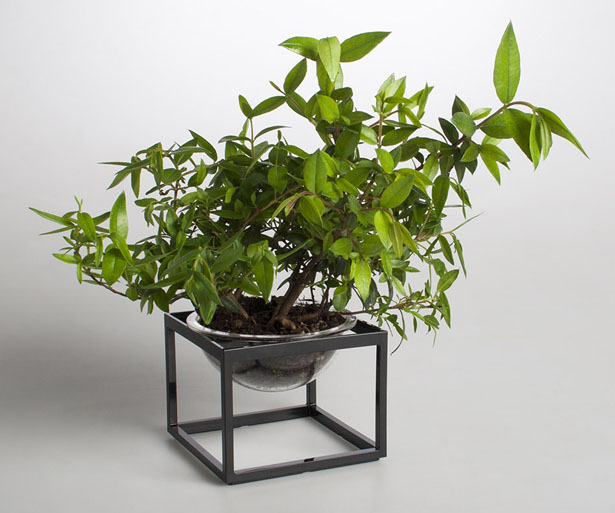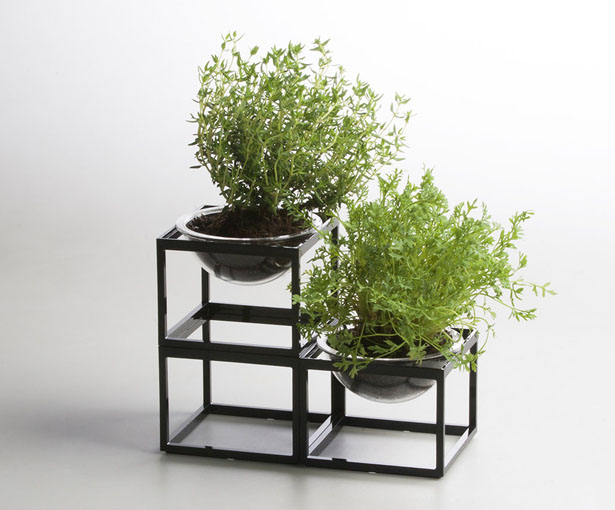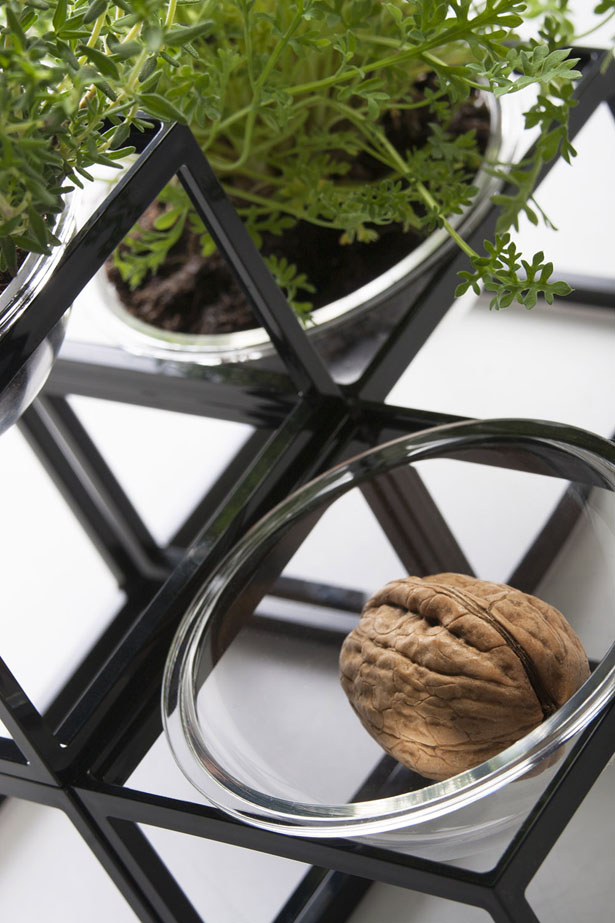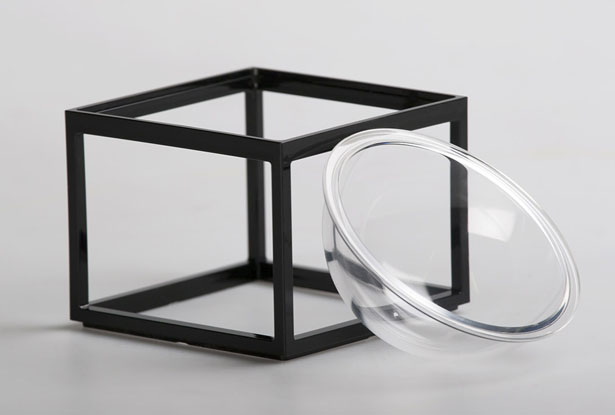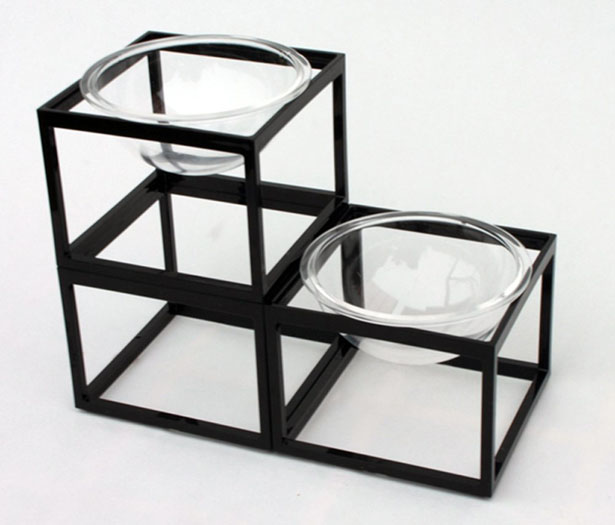 From : Yu Hiraoka
IGreenSpot received this Planet Without "E" from the page "Submit Your Green Product Creation" feature, if you want exposure or showcase your green project, we welcome you to submit your green product for publication.
Being close to nature does not end up in recycling things, using sustainable materials and the like but also it can literally means being close to nature like living in the woods like where the Herbsts House is located.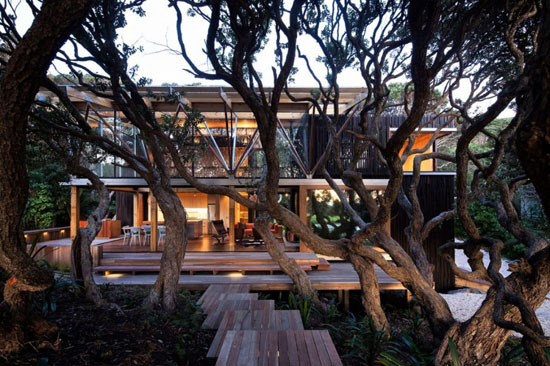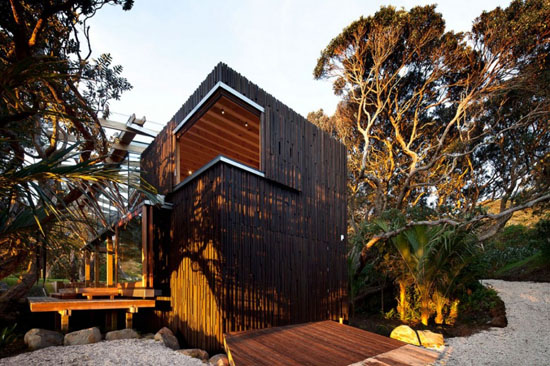 The Herbsts house is a stylish cute little home erected in the woods of New Zealand. Aukerlands native Pohutukawa trees cover the house by 90%. Being in under the trees, cooling system will never be a problem for this house when summer comes. The glass windows allow residents to maximize sunlight for illumination purposes. In this way, residents of the Herbsts house don't need to spend too much for their cooling and lighting need and this gives them a huge savings.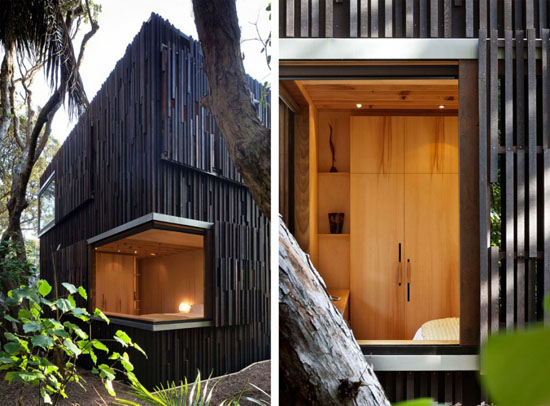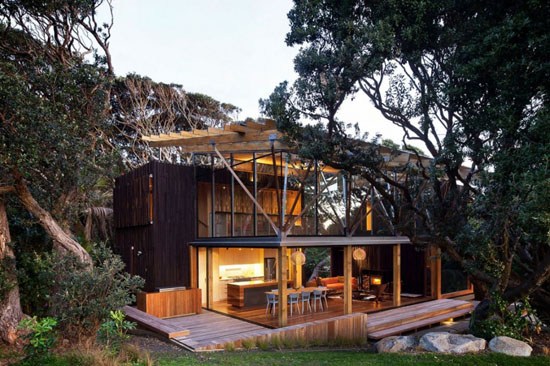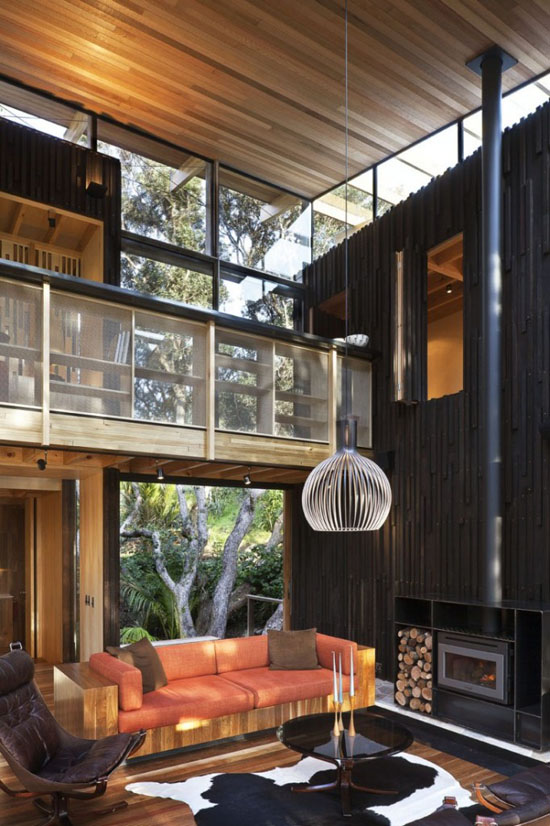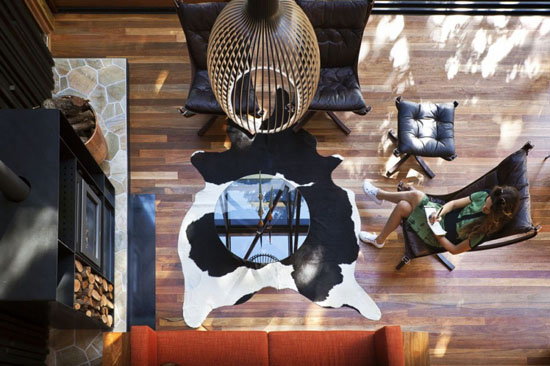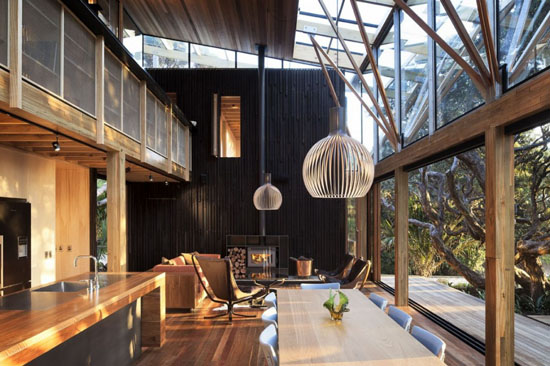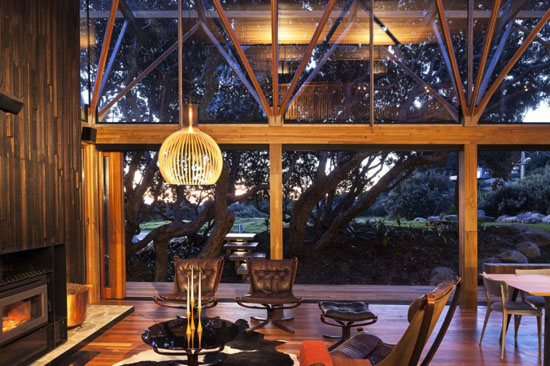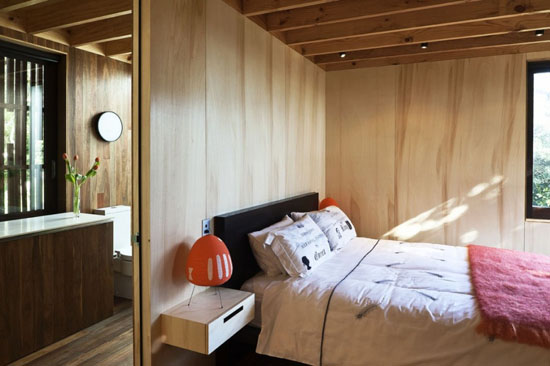 Source: KNSTRCT
Architect Rafael Viñoly has designed the Battersea Power station that will lessen the need of air-conditioning due to its solar driven natural ventilation system. This power station is the most advanced sustainable development ever to b built in London. Through the use of natural ventilation of the building, this will going to be the cleanest and greenest building in London. This 300-meter high Chimney and Eco-dome will drastically reduce carbon emissions. In addition to that, the chimney will house an apartment with panoramic view over London. This power station will provide up to 20,000 jobs for almost 7,000 resident of it, which made it a great place to live in the future.
Rafael Vinoly said:
"Centered on the reconstruction of the remarkable architectural presence of the Power Station, the design introduces a fluid geometry for the new residential buildings that helps guide public access to the site and the waterfront. The open character of the vast industrial naves designed by Gilbert Scott is maintained and the chimneys are brought back into operation, utilized to exhaust water vapour produced by a new biofuel energy plant located in the basement. "Offset from the volume of the Power Station, a near transparent shaft counterpoints the monumental mass of the building, providing a naturally ventilated office complex. A transparent envelope accommodating a distinctive public space, with access to a new underground station, connects to an adjacent residential component. "The visual presence of this near transparent marker on the skyline defines a new opportunity area signalling London's commitment to innovation and sustainability."
Designer : Rafael Vinoli Architects via WorldArchitectureNews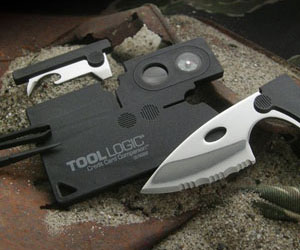 Our Recommended Partners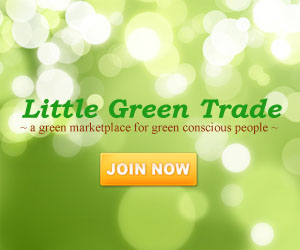 Archives