Search results for : braun energy cell disposal
When we say hearing aid, it will allow people with hearing deficiency to hear the noise and sound surrounding him or her. However, the Ecocoon do the reverse.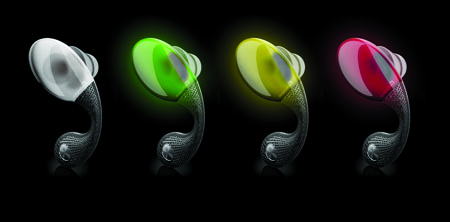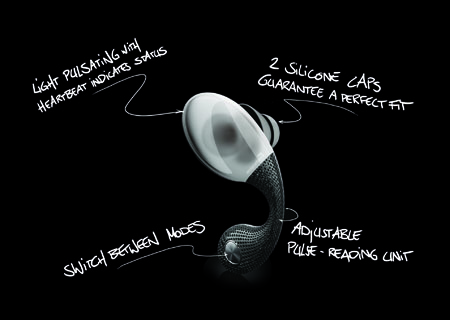 From Design Affairs Studio:
Information processes in nowadays society are accelerating more and more. The desire to quickly withdraw from this continuously flowing stream and relax for a short while is becoming ever stronger. Today people are expected to be available permanently. Therefore many would like to consciously step out of the stream of information at certain times.
Overstimulation in public space can nevertheless be contained: our concept to do that is called ecocoon. Incoming acoustic stimuli are eliminated on purpose while signals of the body will be emphasized, if desired. By choice, high, middle or low frequencies may be filtered out of the environmental noise. The user might even completely shut off all background noise: in this mode ecocoon makes audible to the bearer his own pulse and breathing. Focus is led from the outside to the inside. Successively slowed down respiration and pulse-beating make it possible to calm down and temporarily retreat into a kind of virtual cocoon to be "offline" for a while.
More detailed information at Design Affairs Studio Blog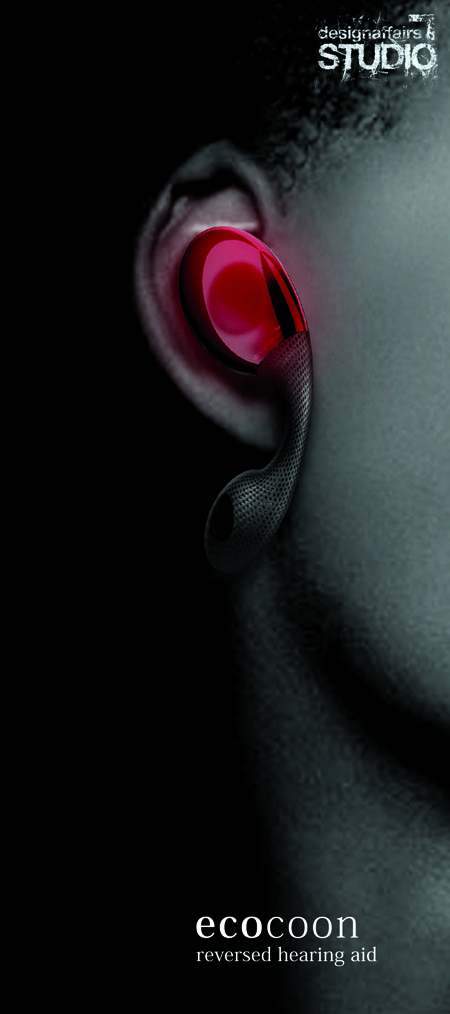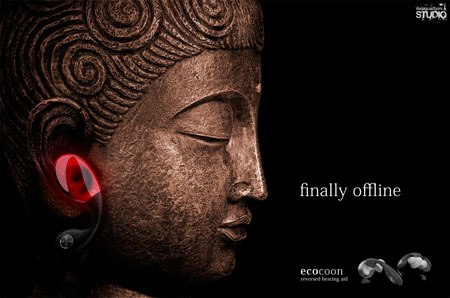 Source: Design Affairs Studio
Many of us claims to have very limited space but with the creation of the Loci Studio Urban Eco-Garden-Beijing, it seems like we do not have the right complain on why we do not have our own garden even when we are living in big cities like Beijing. The Urban Eco-Garden is a project of Loci Studio aimed to transform a vacant inner-city backyard in Central Beijing.
The project resulted into creating a productive garden and transforming the then lifeless and useless space into a productive one. This idea may be old to some cities like in New York City, where a rooftop garden is made, but in China, urban farming is not common. This project will surely help address the increasing problem on environmental pollution, food contamination and soaring cost of living in China.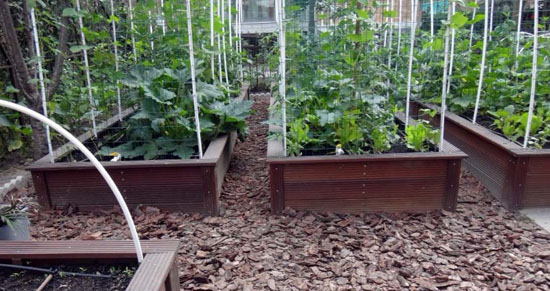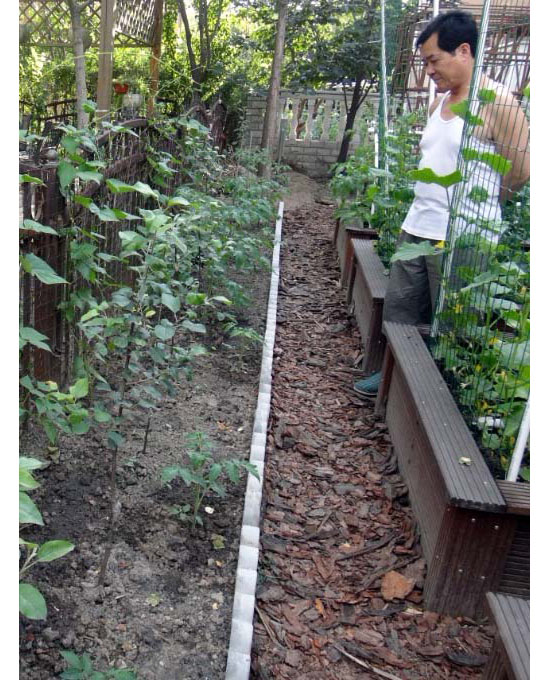 Today, the city backyard in Beijing has seven large raised vege-beds. The bed collected only rainwater and has automatic drip irrigation. Fertilizers used for the eco-garden beds are all natural too with the rotatable chicken coup designed to fit perfectly over each of the seven vege-beds. In addition to the chicken coup and rainwater collection system, the garden will also soon have to have an aquaculture or aquaponic system, which will serve as the source of edible fish as well as serves as an irrigation system for the aquaponic plants growing in the garden.
Loci Studio Urban Eco-Garden-Beijing will have numerous plants including cucumber, tomato, eggplant, leafy greens and Chinese herbs. At present, the harvest from the garden is good enough to support three adults. The idea is becoming popular because the occupants are sharing the products produced by Loci Studio Urban Eco-Garden-Beijing to the community.
Source : Loci Studio
Rocking chair is fun to use especially when relaxing. However, the Murakami Chair is a rocking chair that will not only make you feel relaxed but will also help you save some energy for your lighting system. The Murakami Chair has the ability to generate energy while being in used during the day and allow the attached lamp to light up at night. With the Murakami Chair, the user will not enjoy the experience of relaxing but will also definitely love the idea of helping save up some energy for their lamp use. If producing sustainable energy will be this simple, surely many would definitely love to help produce more.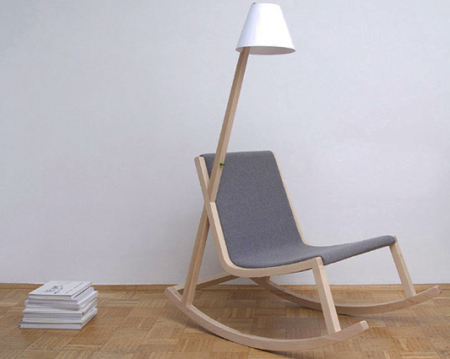 Via: Inhabitat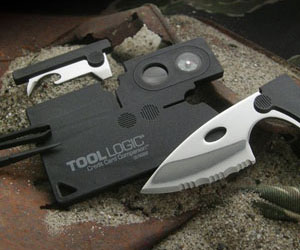 Our Recommended Partners
Archives