Search results for : army tank lamp shades
With a main goal of designing new products, partners Mr. Dave Goudeket and Mr. Erik Vegt of the Netherlands introduce their new product design called E-One Electric Mobility to iGreenSpot team. The product is a 3-wheeler type of vehicle and has the speed of 25 kilometers per hour. The best thing about this eco-friendly vehicle is it being an electric powered one. This only means that it produces less if not zero carbon emission. It can accommodate one passenger and has a luggage space with a cockpit where the passenger can put in his or her belongings.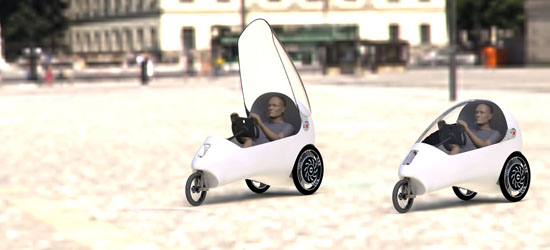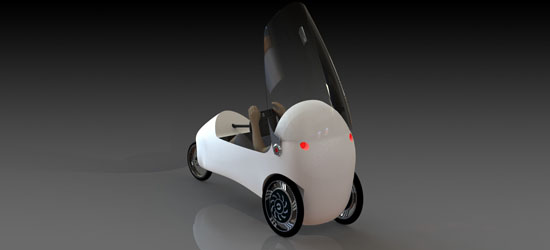 Because it is small and can accommodate only a single person, E-one is of no doubt the new face of personal mobility. At present, the team is looking for generous individual who are willing to fund the project so that they can design the complete product, produce several prototypes, test the produced prototypes for long, produce molds for actual production, produce the first 10 vehicles and do some small volume pr.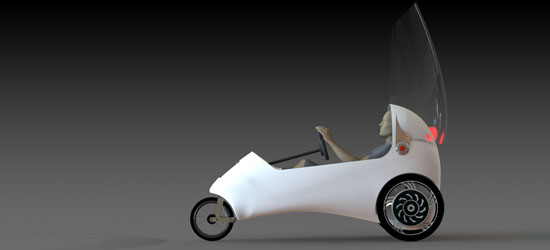 When successfully produced, E-one will probably features a tablet in the steering wheel, an app that will provide all the electric and speed information, fighter jet like cockpit, a waterproof commuting and traveling, a solar and wind-powered loading and more. The vehicle might be fully electric powered with a top speed of 25 kilometers per hour, a drive range of 35/100 kilometers, a maximum weight of 125 kilograms, and lithium Ferro battery pack to name a few.
Through E-One Electric Mobility, the team is encouraging everyone to move forward.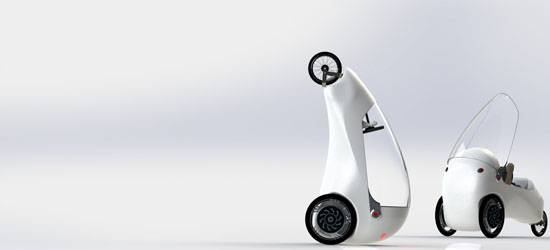 IGreenSpot received this E-One Electric Mobility submission from the page 'Submit Your Green Product Creation' feature, if you want exposure or showcase your green project, we welcome you to submit your green product for publication.
Mario Cucinella Architects built the Center for Sustainable Energy Technologies in China as part of Nottingham University expansion in Ningbo, China. The building will focus on the use of sustainable energy like the solar power, photovoltaic energy, wind power, and the list goes on. This newly built building will house visitor's center, research laboratories, and classrooms for master's courses.
The building design itself has a unique look as a Chinese lantern was inspiring it and a traditional wood screens. Its twisting tower that is visible all around the campus made this building an eye catcher one as it creates different façade.
Aside from the beautiful appearance, the building also has numerous eco-friendly features including the large rooftop opening that brings in natural light to all floors of the building. It also has natural ventilation and geothermal energy that are used for the building cooling and heating system.
The building is carefully design to make the most out of the environment natural resources, which include the building partly open sides to allow the daylight to come in, illuminates the building and minimize the need of using an artificial illumination. It also has four tilted triangular shaped skylights that provides natural lights the building semi-basement.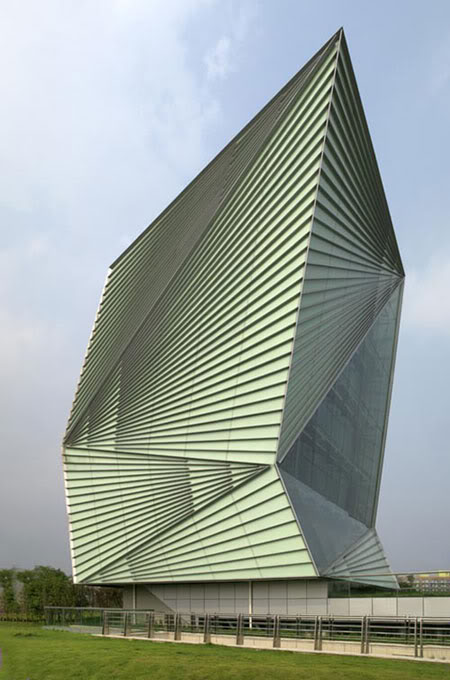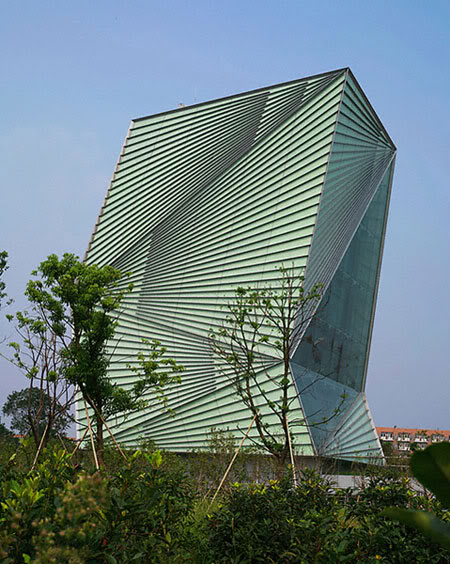 Source: Mario Cucinella Architects via Travel With Frank Gehry
The Singapore Institute of Architects will be holding another edition of archifest which will feature eco-friendly designs in accordance with the motto of the activity which is "man + environment". One great entry is from Chang Architects called the Jalan Elok House. Another entry is from the RSP Architects, wherein they designed the Lasalle College of the Arts.
This activity will surely be a successful one since creating eco friendly designs is the most common trend nowadays, and just simply a trend, but instead, it also has a great purpose of saving our mother nature. Archifest will be happening on October 6-24, 2008.
Source : Archifest via DesignBoom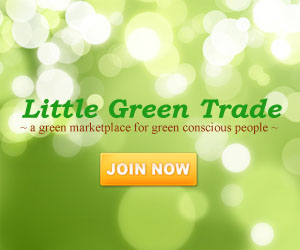 Our Recommended Partners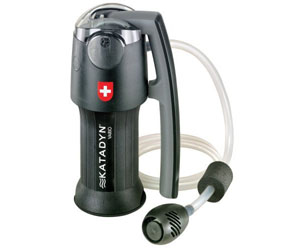 Archives
Social Networks