Search results for : army tank lamp shades
Patterns are nice especially if it has creative and artistic designs in it. However, it would be even nicer if one can create pattern out of a wooden material. The idea sounds eco-friendly and that is what Minotaur did. They have created a set of cubes that consists of 16 wooden cubes that has the ability to form great number of patterns. The cubes are nicely laser cut by a wooden toy maker in Kyushu, Japan, using Japanese maple and White Ash, which is really a good combination. Patterns looks nice and I find it perfect as a house décor as part of the interior design.
Source : CollectApply
Just like newspapers, books are considered trash after reading especially if it is a textbook or activity book. Except of course to those books you want to read repeatedly. Building with books is just a great way to make use of those piles of old books we have at home instead of just simple tossing them out. Building with books can possibly create a comfortable chair, a catchy shelf and a lot more. All we just need is to be creative as we can be. In this way, we can help reduce waste, give our old books a new life, and help save the environment.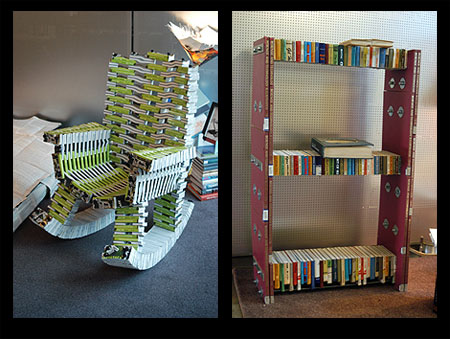 Source: Building With Books via Bookshelf
Sustainable designs are now becoming more and more common to almost all designers worldwide. Not just because they want to help the environment, sustainable designs are undoubtedly good-looking and very functional. Just like what the Dutch designers Rixt Reitsma and Lidewij Spitshuis did with their WeMade project. With the purpose of helping earthquake victim in Java Indonesia to have their source of income, the designers together with the local crafters came into a creative line of products including the bases made of pressed bamboo, accentuated with a colorful rajut (a kind of Indonesian crochet), soupper, Cocups, Roster, and Constructors. All of the products are really amazing.
Cocups (aove) is a series of six palmwood cups with a range of coloring: a gradient from white to blue.
Constructors (above) is a series of ceramic vases. The little blue detail, made from coconut shell, refers to the colonial history of The Netherlands. Its shape is inspired by the Dutch tiles you still can find in the palace of the Sultan in Yogyakarta.

Roster (above) is a series of pressed bamboo plates. The carved or batik pattern is inspired by ventilation stones which are seen a lot in Indonesian houses.
Source : Rixt Reitsma and Lidewij Spitshuis via StyleFiles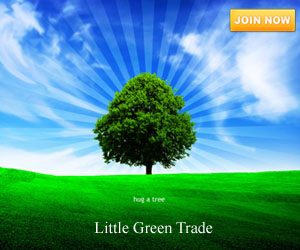 Our Recommended Partners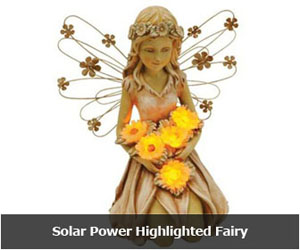 Archives
Social Networks