Search results for : ar condicionado portatil para carro
Sony has just recently challenged Industrial Design students from China to design and eco-friendly device. One of the participants from Dong Hwa University came up with this unique creation called the Sony Conductor TV Remote. It's a wand shape kind of remote that needed to be swayed side to side to power it on and the green LED light fire up to indicate its power level. To start navigating, one can wave the conductor left and right to change your TV set's volume, up and down to change channels and in a circular motion to switch your TV set on or off. The presence of the kinetic energy on this remote made it the most efficient remote control in the market today.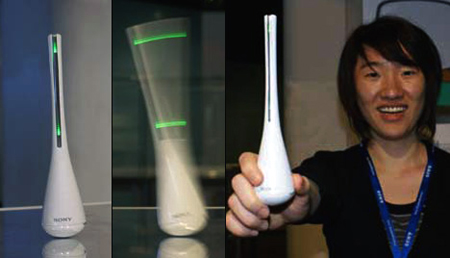 Source: Yanko Design
Toto has always been one of the top selling bathroom fixture makers. Their products are always of top quality and design, just like the new Toto Eco-Power Sensor Faucet. What makes this faucet unique is that. It recharges every time somebody washes and uses it. How does it work? It's simple. This new faucet of Toto with simple design yet has a complex mechanism inside, is not only a touch-free one, but also it generates its own energy as well through a built-in turbine that is spun by the water every time the faucet releases, and stored the produced energy into a battery pack. It requires at least five users a day to keep it charged.
via HomeTone
The Baja BBQ Firepack by Mike and Maaike is an innovative charcoal packaging that light and burns away instantly in the grille, thus making your barbeque experience truly simple, clean and chemical free. The product is made from 100 % recycled biodegradable paper pulp. Its package contains 2 lbs of natural lump charcoal and it has an integrated chimney that makes the coals perfectly hot without using any chemical or lighter fluid. After burning, coals are now ready to cook in 15-20 minutes. Baja BBQ Firepack is designed by Mike Simonian and Maaike Evers for Design Annex/Lazzari. Great job guys !
Designer : Mike Simonian and Maaike Evers via Ecolect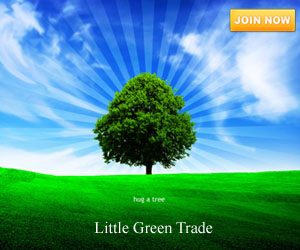 Our Recommended Partners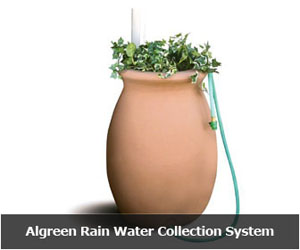 Archives
Social Networks