Search results for : ar condicionado portatil para carro
Doing a laundry is tiring that is why we do it with a washing machine instead of by hands. Normally for a regular load of laundry, it takes around an hour or two to do it. However, with the new 1-minute washing machine from Electrolux you can already do it fast as the name suggests. In addition, it does not requires any soap to clean your clothes, and it will be a sure hit for moms and dads who wanted to save money. It will not only let you save money from soap but with 1 minute process, it is a big savings of electricity.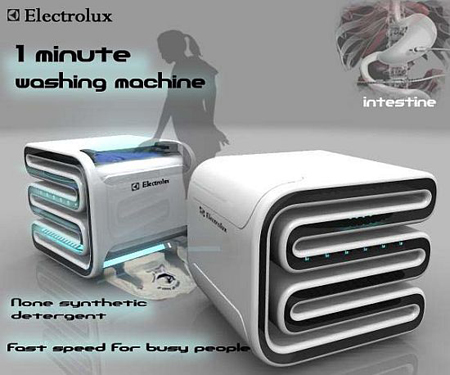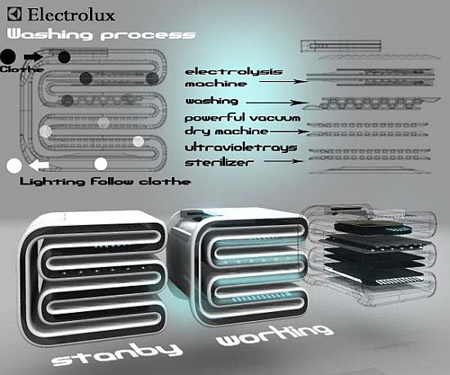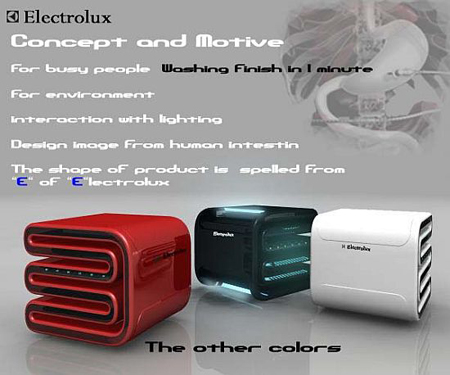 via DesignBoom via ecofriend
Wine can be a great gift to your friends, family and colleagues for all occasions and the Re-wine Classic is a perfect packing that will hold your wine bottles safely. The Polli-ber, one of the materials used made this one of a kind packaging tool is partially biodegradable and environmentally friendly.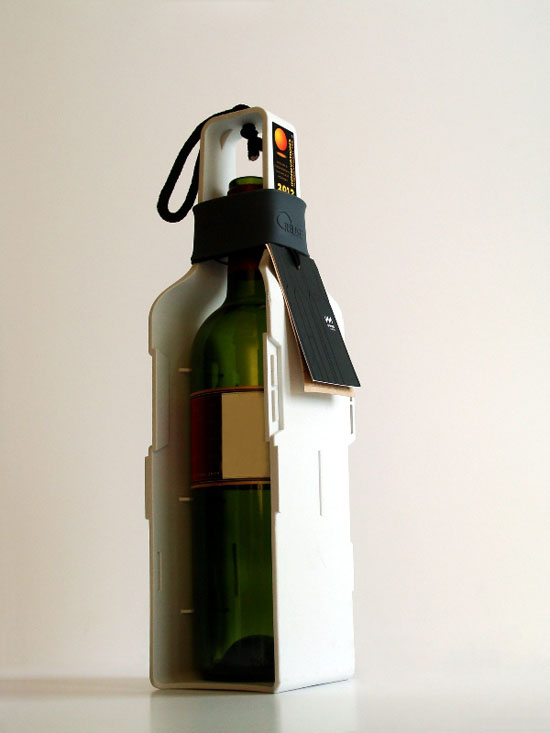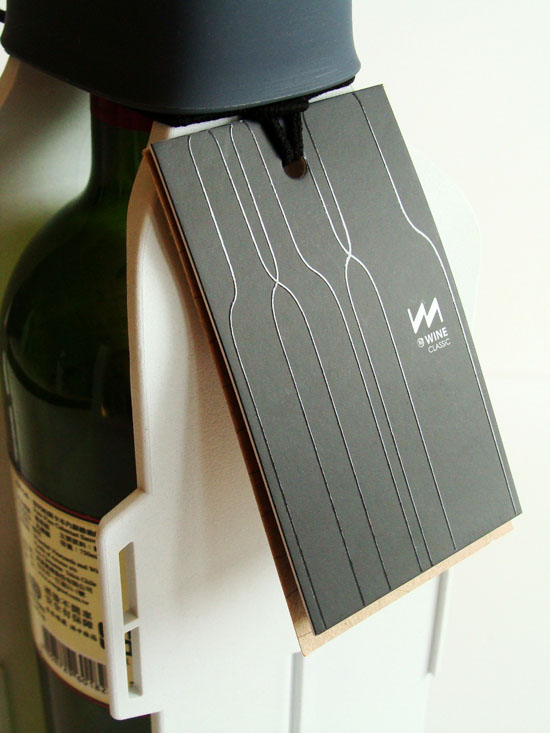 Polli-ber is a re-engineered material out of post-consumer thermoplastics and agro waste. The Polli-ber material is durable enough to keep your wine bottle from breaking as well as spilling. One can also interlock the re-wine classic to create a sustainable furniture pieces or to carry multiple wine bottles at the same time in a stylish and safe manner.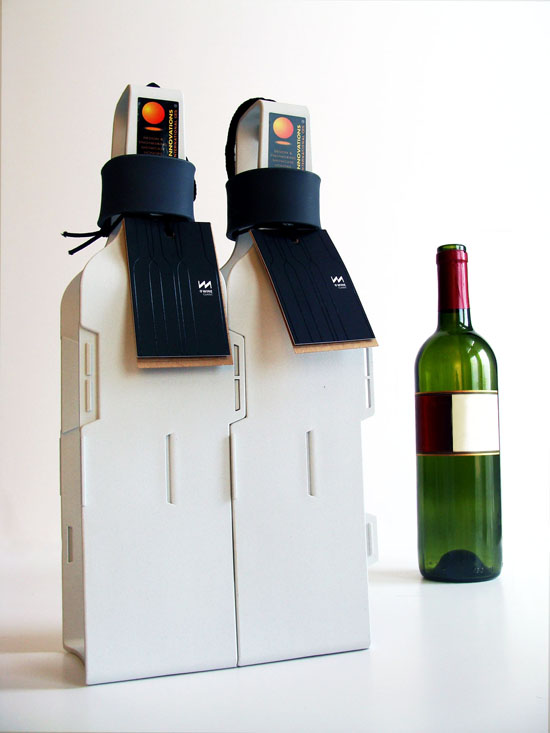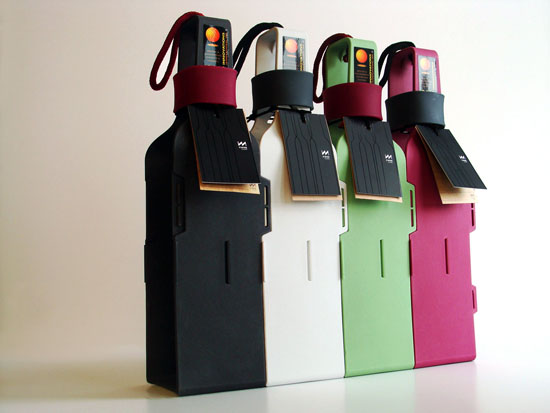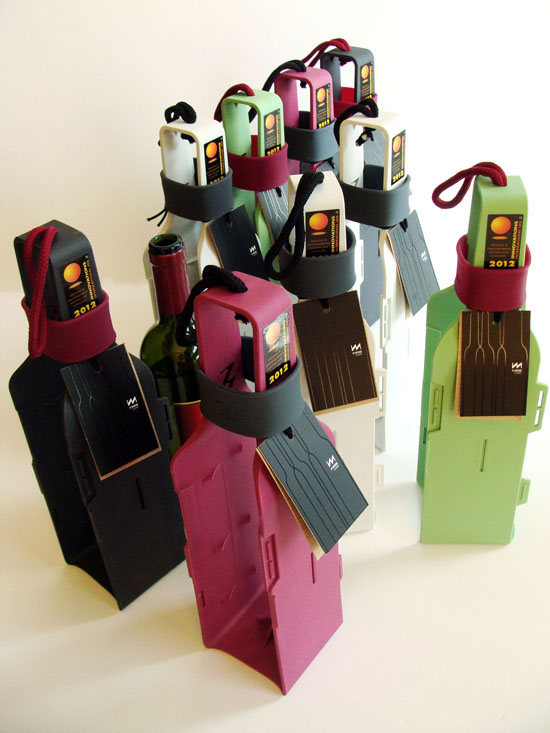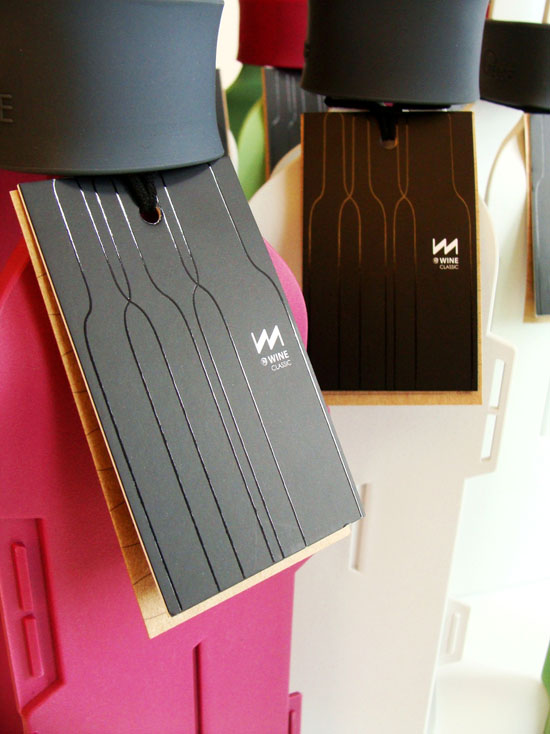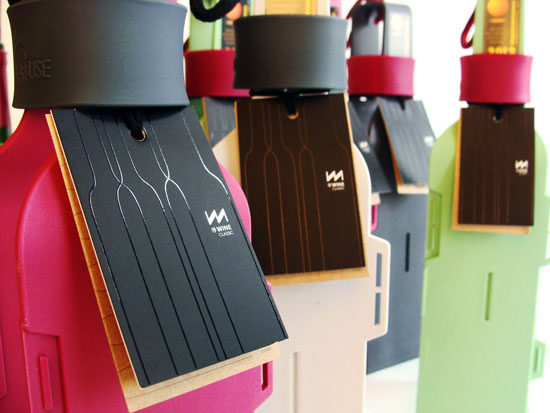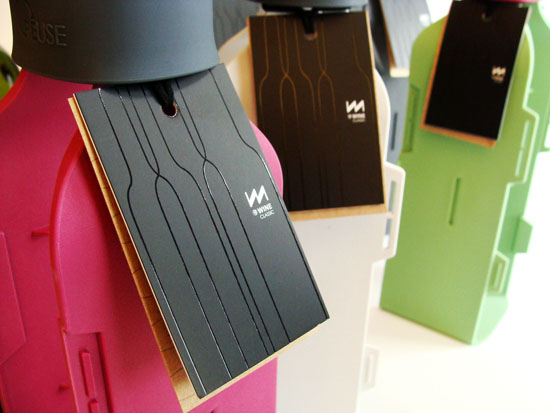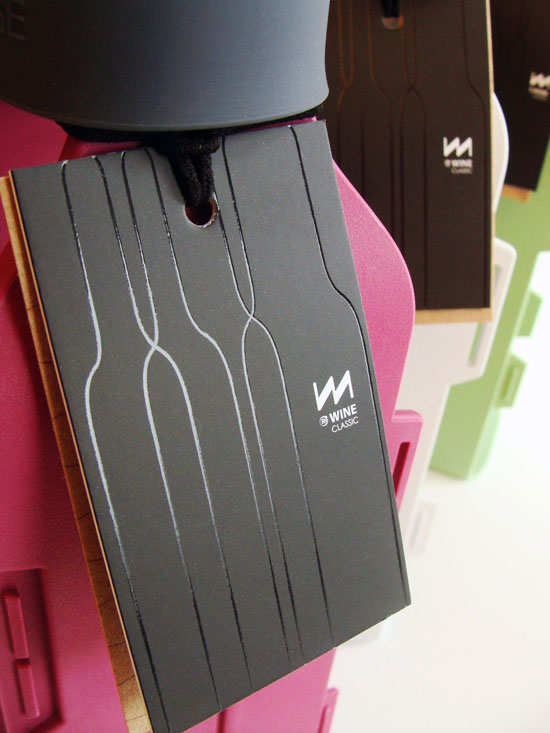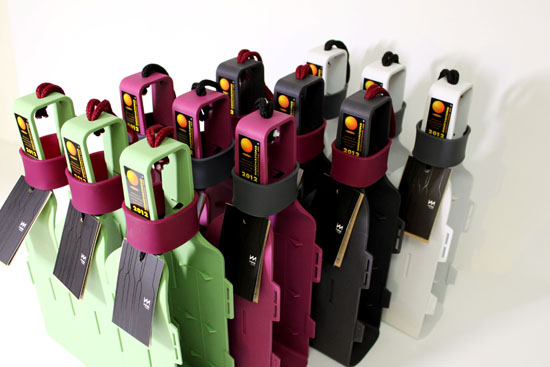 IGreenSpot received this Re-Wine Classic submission from the page 'Submit Your Green Product Creation' feature, if you want exposure or showcase your green project, we welcome you to submit your green product for publication.
A car for the music lover is I want to describe the 2008 Audi O concept. Aside from its elegant and fashionable look, the 2008 Audi O has a powerful sound system and an internet connection for your music downloading needs onto the car's built-in 650 GB hard drive. Another thing that music lover and partygoers will love about this car is its ability to connect with other Audi O car thru a Bluetooth system t play their favorite music over a wider range. To make it possible, one host Audi is set to be the source of music, while the others will served as speakers. Now! Isn't that nice enough?

The Audi O concept was designed to fuse a powerful and innovative audio system with a stylish and sporty four-seat hatchback. The exterior design uses several Audi trademark styling themes, especially at the front where the square grille sits neatly between the LED headlights. The doors feature glass windows running along the bottom edge which provide an interesting shape to the profile of the car. At the rear of the car the pullout door echoes the design of the squared off Audi grille.
The styling of the Audi O was influenced by a variety of sources including the Audi Shooting Brake concept from 2005, the Apple iPod and music.
The interior of the Audi O concept is bright and airy thanks to a full length panoramic roof which floods the cabin with light. Inside, the passenger compartment has been separated from the engine compartment by a double firewall to help keep out external noise which might interfere with the powerful sound system.
The Audi O also features a pullout rear door fitted with a DJ set with mixing decks. The decks can also be removed and used anywhere outside the car.
Powering the Audi O concept is fuel efficient diesel/electric hybrid drivetrain.
via DisenoArt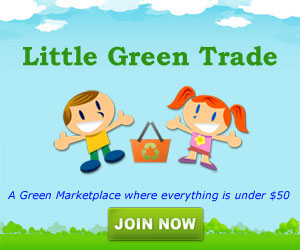 Our Recommended Partners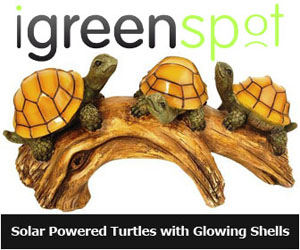 Archives
Social Networks