Almost everything we have in life today are battery operated from our remote control to the kids toys and the only thing that we can do to save on our battery cost is to own a battery charger like the Solar 11-in-1 Battery Charger from C. Crane.
With this charger, you will be free from constantly buying batteries to keep your battery-operated items functional. All you have to buy are rechargeable batteries and the Solar 11-in-1 Battery Charger. As the name suggests, this charger will make use of solar energy to charge your battery, so aside from being free from battery cost, you will also be free from your electricity cost. [Click here for more info about the Solar 11-in-1 Battery Charger]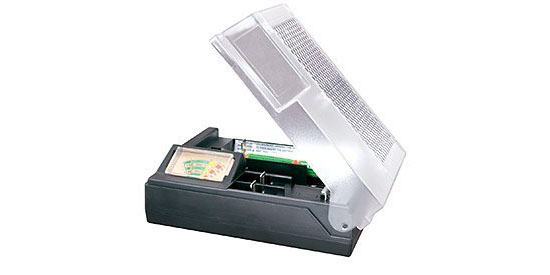 In addition, the use of solar power obviously reduced carbon emission, and therefore is safe to the environment as well as the community for it will produce zero pollution. This battery charger has the ability to recharge eleven different NiCD as well as NuMH battery sizes including AAA, AA, C, D, and 7 GUM sizes, which will prevent you from getting out of power. Never again! The charger features an adjustable top lid and bottom stand so you can optimize its sunlight exposure. Discharge will never be an issue with this charger because it has the blocking diode to prevent discharging from happening.
If you have lots of battery operated items at home and is getting sick and tired of buying batteries every time you run out of power, getting a Solar 11-in-1 Battery Charger would be your best solution and never get out of power again. [Click here for more info about the Solar 11-in-1 Battery Charger]