Browsing articles tagged with " Wooden"
As part of learning and growing up, our kids are taught how to tell time at school. Surely, teachers are using those modern clocks that are widely available in the market today. As a way of helping save the environment, we can always have the choice as to the product that we will use. In this regard, the Wooden Learning Clock will surely be our efficient partner in teaching our kids tell time without harming the environment.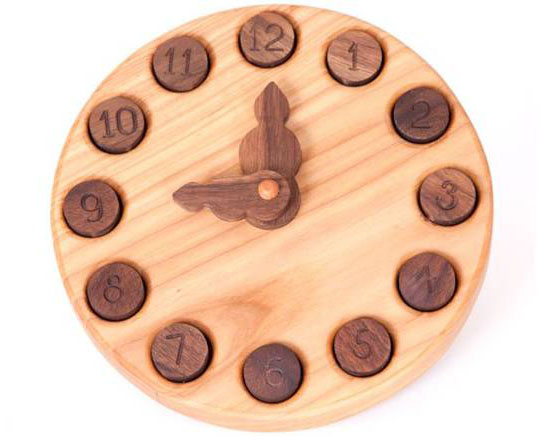 The Wooden Learning Clock is made of reclaimed Ash and Walnut. In addition, the clock is finished with natural beeswax, which also eco-friendly. Aside from telling time, the Wooden Learning Clock can also enhance your child's hand-eye coordination because the clock's numbers are part of the puzzle. The wooden hands of the wooden learning clock are movable too making it easy for your kids to set the time as part of their exercises.
Source: The Original Tree Swing via Inhabitots
I know it is hard to teach our kids with eco-friendly living, as they will be having a hard time understanding adult matters like this. However, it would be nice if at least we can just let them practice green living without them knowing and we can start with their toys. The Quality and Natural Wooden Toy Tool Set is just a great tool for us parents to use for our kids to start living the eco-friendly life without actually telling them that they already are. Just like those Handy Manny toy tool set we see in toy stores that are basically made of plastic, the Natural Wooden Tool Toy Set is of no doubt a lot better when talking about environment safety. The Set mimics the real tool set, as it also contains an L square, a chisel, wrench and more. Your little Hany Manny will surely enjoy while helping keep the environment safe.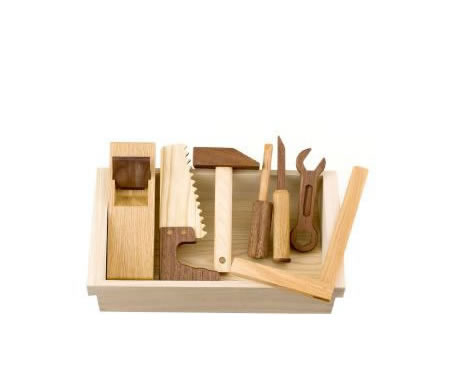 Surely, we have heard about sizzling plate, ceramic, glass, and plastic plates already but have you heard about wooden plates already? Well, this may not new anymore but surely, you will get amazed with the Moneral. The plates comes stylish and are made of coated aspen, thus each plate is durable enough even when frequently used. The plates are even dishwasher safe. As to how they are made and sourced, you definitely will be amazed that each wood are sourced from a sustainably managed Finnish forest and trees are cut by hand. Use the Moneral daily or during special occasions and your guests will definitely be amazed.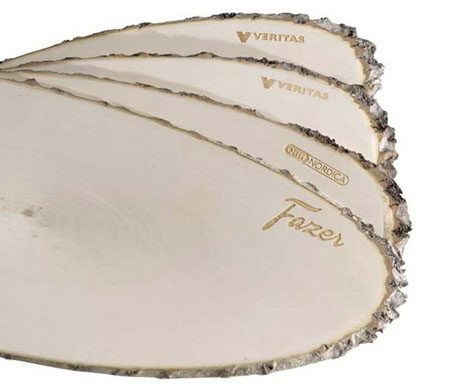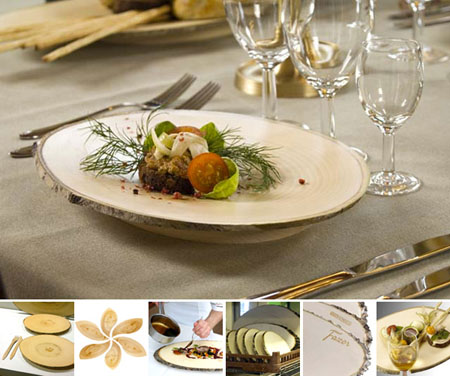 Rugs are one of the most important things every household has. It will not only protect us from colds but will also create and artistic look to our place. However, German student designer Elisa Stroyzk adds some benefits that we can get from our carpets or rugs. By creating the Wooden Carpet, rugs can now also help us save the environment. Made from veneer wood leftovers, the wooden carpets helps us in minimizing the mountains of landfills we have. In addition, natural resources are still preserved because manufacturers don't need to harvest woods from our forests. I just love this wonderful design.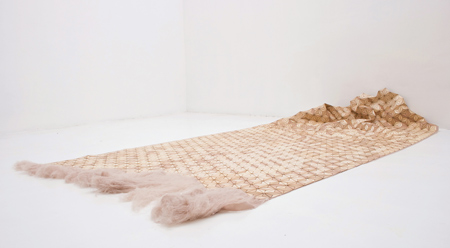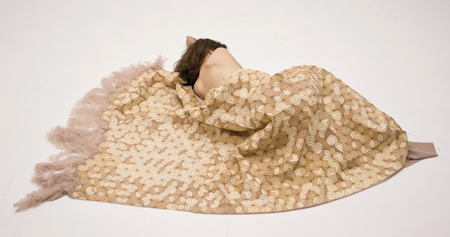 Wooden utensils are now new anymore since we are using it even before the global warming issue is being raised. However, using of it is not really being introduced to people. However, right now using eco friendly things are strongly introduced and advised. To join with the eco-friendly society is designer Gary Allson, which inspired by observations and insights into daily living, has created a wooden bowls and utensils. All of the wooden bowls, plates and kitchen utensils are handmade and are both suitable for functional and ornamental use. The items are made from sustainable timber from Cornwall, UK, and are available in colors oak, beech, cherry and ash.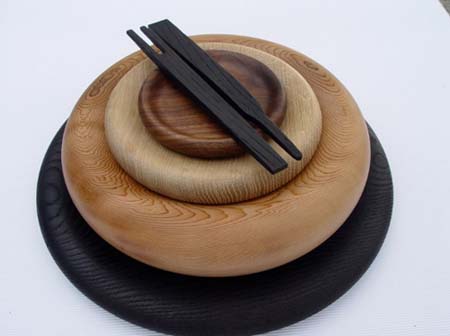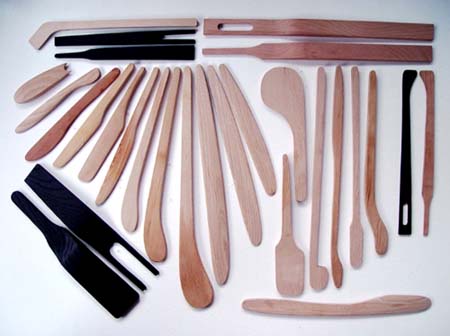 Source : Garry Allson via StyleFiles
Toys are not just for the sake of keeping children engaged or just to entertain them. They can learn quite a number of things as many of the toys have educational benefits linked with them. The toy kits available for the children often teach them various how-to-make activities and they get involved in useful handicrafts at an early stage. The "Melissa and Doug wooden take along tool-kit" can be considered one of the top toys for kids. They can understand the details of carpentry through the fun activities and gradually turn into a proficient carpenter or artist. Most of the kids have a tendency to break their toys and then rebuild them. Here with this toy kit they get ample chance to destroy things and then recreate them. [Click here to get more details on Wooden Tool Kit Toy for Kids]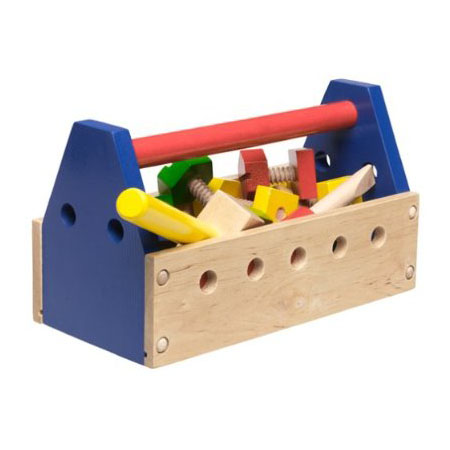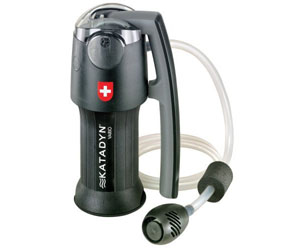 Our Recommended Partners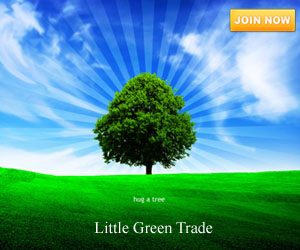 Advertise with us
Archives