Browsing articles tagged with " Tire"
Recycling things along with excellent talent in art will surely result into a stylish and eco-friendly new product like Extra Large Recycled Rubber Tire Messenger Bag. As its name suggests, the bag is made from recycled tire. The bag gives those old tires a new life and helps reduce the growth of landfills. As an extra large messenger bag, users can comfortably fit inside their laptop, books and other items. [Click here to get more details about Extra Large Recycled Rubber Tire Messenger Bag]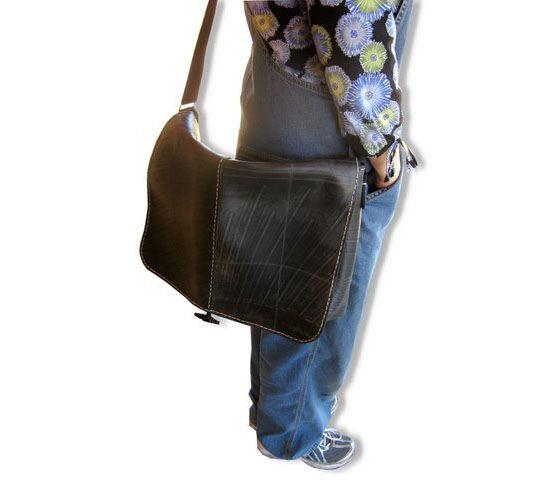 Caring for our environment can be hard if you have not known simple little things about eco-friendly stuffs like recycling and the like. The Tire Tube Recycling Shoes by SEAL would definitely help you start living an eco-friendly life. As its name suggests, obviously, the shoes are made of used tire tube and I suppose both the inner and outer tube are being recycled. However, despite of the elegant look and the sustainable aim these fashionable shoes have, I see a little problem in it. I just wish that wearing these shoes would be a little less humid compared to those made of breathable cloth or canvas and the like. However, if these are really, what these are made of, I suggest wearing these shoes during winter or rainy season. On these seasons, your feet will be free from humid temperature these shoes bring and you definitely will feel warm and comfortable aside from being fashionable while keeping earth clean and safe.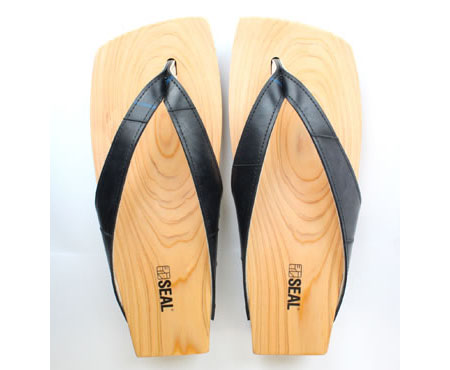 I got a bit shocked about this product, not because I find it something new, but because we are doing this since I was a kid. In my early days, my mom has her flowerpots made of recycled tire. Some are the interiors while others are the exteriors. Mom had her pots painted with catchy color combination and decorative designs. The makers of the pot have the tires cut in half, and cut a desired length. They will then attach both ends a wire to form a pot. The Good thing about recycled tire flowerpots is that, the moment the wire get stained and eventually tore, mom will just replace the wire and reattached the tire using a pliers and the pot is ready to go again. Good thing UBeauty Pots and Plants now has this product.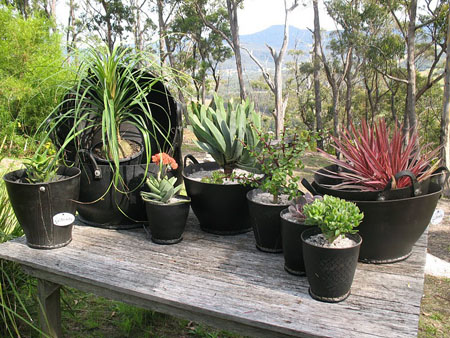 Source: Ubeauty Pots and Plants
If you already have heard about numerous furniture made from recycled car tire interior, this recycled car tire furniture must be a new addition to the wonderful products recycled tires can create. Since tires claims to be sturdy, furniture made from it will surely be strong enough to hold on to its promise to give comfort and style to its users. Furniture made from recycled car tires includes a coffee table set that composed of a small round table and stools. Since these items are made of tire, this must be perfect not only for indoor but also for outdoor use.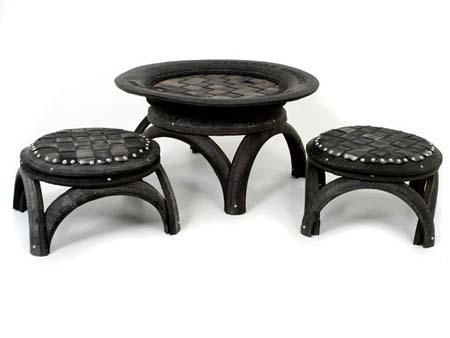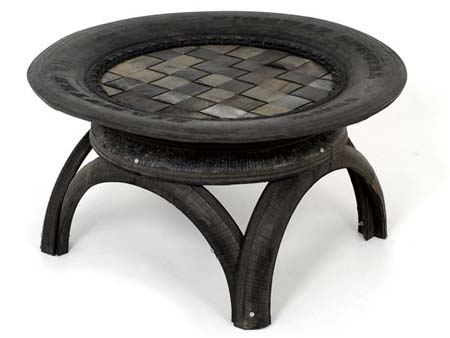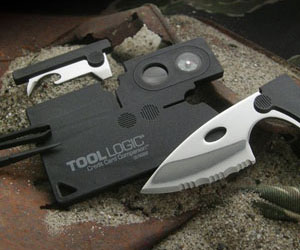 Our Recommended Partners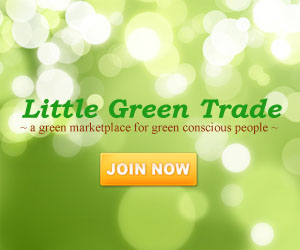 Advertise with us
Archives