Browsing articles tagged with " sustainability"
You love music? Love you listen to your favorite songs even on the go or in the public with your headphones on? You can do it in an eco-friendly way with the Ecophones by Joseph Carney. This eco-friendly headphone uses different eco-friendly materials for your sustainable music indulgence. Thus, you can enjoy music while caring the environment. the EcoPhones uses materials that has minimal impact to the environment like the recycled rubber, ecohides leather that is 100% sustainable using sustainably grown Mimosa trees. Another sustainable material that the EcoPhones use is Bamboo, which is known of its sustainability as it grows fast and enhances the environment with its roots.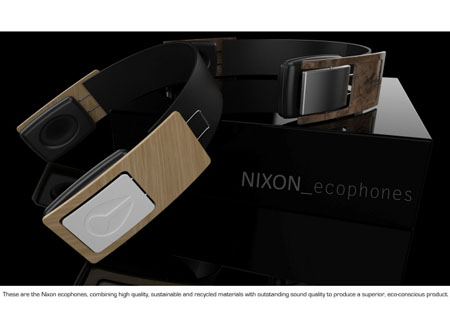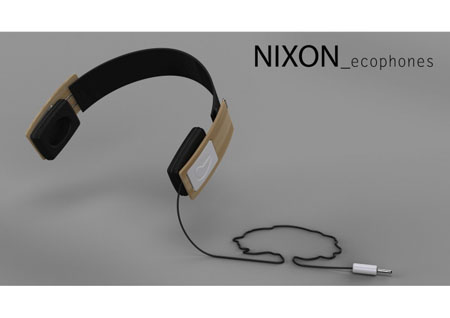 The use of bamboo and LED technology is becoming widespread worldwide when it comes to sustainability. Electronics engineer Bill Watson make use of both bamboo and LED technology to create a sustainable outdoor lighting system that will be featured in Lighting In Bottle festival in Silverado, California. Looking at the photos, the sustainable outdoor lighting system looks unique and eye-catching. Each of the bamboo shafts have LED-lit leaves installed with colors and patterns adjusted using a computer. It can surely add some catchy ambiance to any street, garden, and more. I think, this would fit well on beaches as well and it surely will attract more tourists.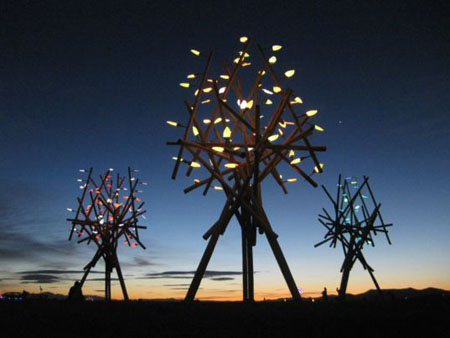 Eco-friendly product designs of today do not focus on its sustainability anymore but also to its aesthetics. More and more eco-product designs now come with eye-catching and elegant aesthetics. The PelaJ Lamp from Studio Bricks is just a few of the examples of today's modern and sustainable product designs.
Connected to power supply, this lamp functions as a conventional lamp. Once unplugged, the phosphorescent fiber that composes PelaJ releases the light from bulb and / or daylight. Made up only 4 elements, its disassembly is simple. Disk and fiber are recyclable. PelaJ is inspired by the jellyfish Pelagia, marine organism having the ability to glow in the dark. As a manifesto project, PelaJ is a symbol of our relationship to energy and its consumption.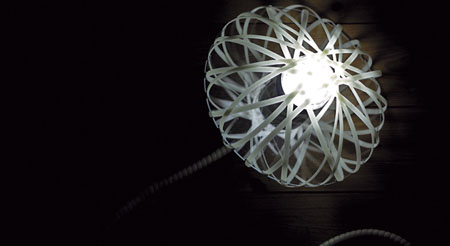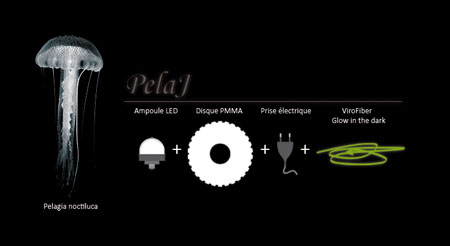 Living sustainably can be made even easier if hand in hand we do the same thing for the benefit of the environment. The Eco-shore is a concept of a sustainable community. People living at the eco-shore will be living sustainably with the numerous eco-friendly features like the solar panels that help collect sunrays and produce electricity for heating uses like under flooring heating and water heating. Other feature include a natural ventilation that helps reduce central heating, thus allow its occupants to save some amount of money and most importantly it helps reduce carbon emission. Wind turbine and composting toilet are just a few of the features that will surely help people live sustainably.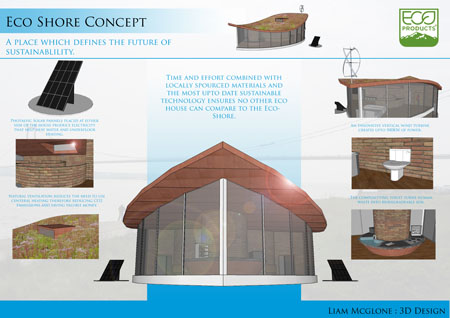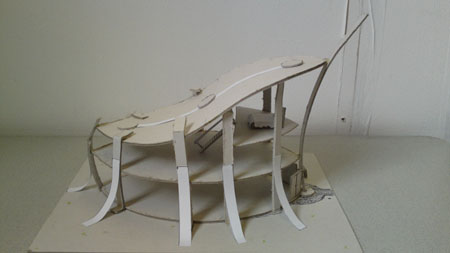 It is always a pleasure for us to feature different eco-friendly works from different designers who believed in our ability in spreading the good news about their projects. Today, another great designers submitted their work to IGreenSpot and boast of their Fuse Can Lights project.
Designed in-house, FUSE 'Can Lights' are constructed from discarded and salvaged Heinz Beanz cans and Campbell's Soup cans and are on sale at fusefinds.com – I've attached some images of each product for reference.

With the help of Dublin's many restaurants and cafés who collect the tin cans, these everyday waste objects are turned into charming yet functional pendant lights. The lights celebrate the cross over between popular culture and sustainability and look great in sets of three.

Let me know if you would be interested in blogging about them? I can send you press information, high res photographs etc…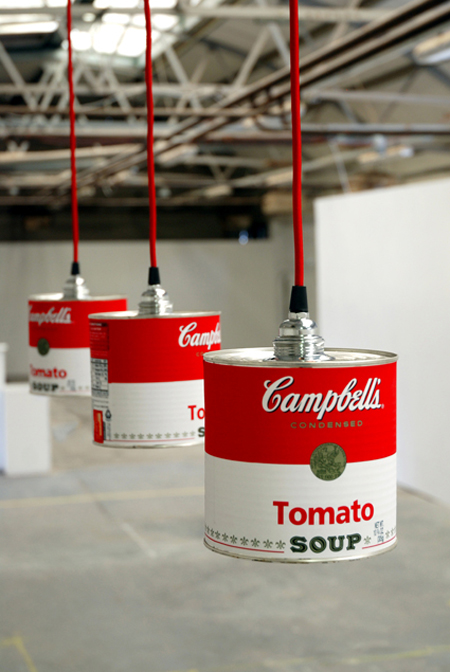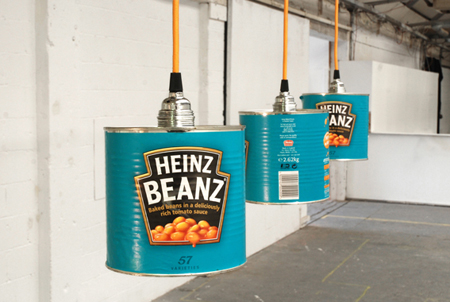 Source: Fuse Finds
Broken hangers are generally thrown away and are destined to our landfills. With sustainability in mind, the Piloh Hangers are created. These elegant and stylish hangers are made from broken hangers and are covered with felt. Therefore, if you have lots of broken hangers at home, you better not throw it yet. Grab some felt and have your broken hangers covered and viola! You already have a brand new and elegant looking hanger. In this way, you will not only able to enhance the creativity in you but will probably help save the environment even in your own little way of minimizing landfills by recycling your broken hangers.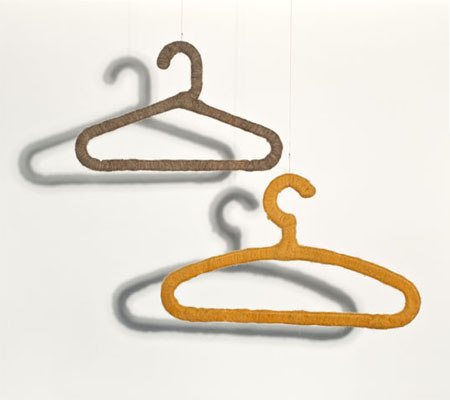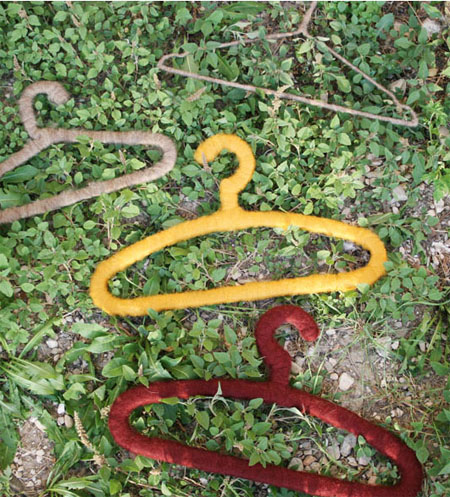 Source: Piloh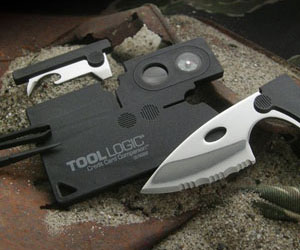 Our Recommended Partners
Advertise with us
Archives