Browsing articles tagged with " Stylish"
Stylish swings like the Loll Swing are not all made of first hand materials. The Loll Swing will prove that because it is made of recycled materials. If you are into some outdoor fun with your kids, friends, and the like and have a good swing back and forth, the you should give the Loll Swing a try. Claimed to be an eco-friendly one, this swing has its seat made of recycled plastic and its rope made of recycled PET. Now, isn't that sustainable enough to have this swing?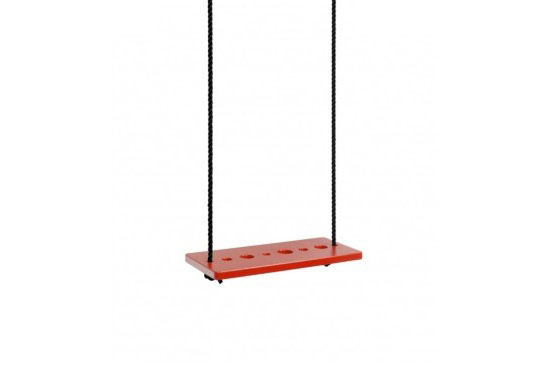 In addition, the swing looks cool enough to be installed both indoors and outdoors. Its minimalistic look will make the Loll Swing a great addition to your landscape or interior design.
When building homes on a mountain, it is highly expected to be eco-friendly, as architects will automatically sourced the materials locally. However, with the strong influence of modernization, some are blinded with the modern construction materials available in the market today but not the Switzerland Alpine Club that designed the Monte Rosa Mountain Hut. The hut is 90% sufficient using the abundant solar energy in Monte Rosa. Located 883 meters above the Swiss Alps, the Monte Rosa Mountain Hut is overlooking the actual beautiful landscape of the area, which allows its residents to have a close connection with nature. The hut has spacious and elegant interior, which is an added comfort as well.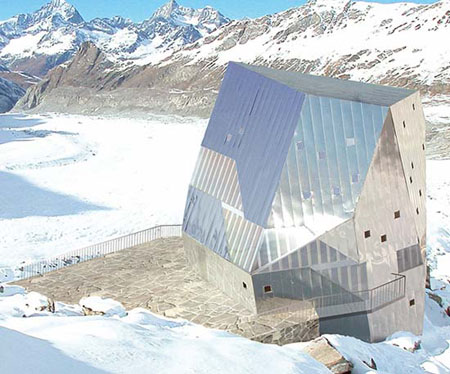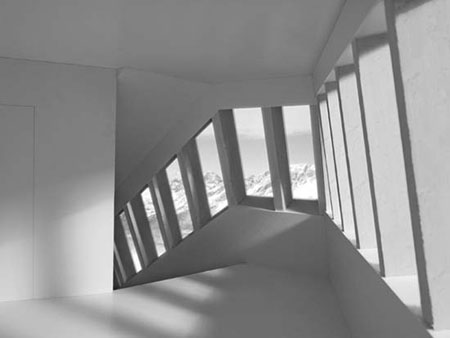 Get a summer ambiance in your home whilst keeping your advocacy of keeping the environment safe at all times. The Palm Pendant Lamp is a lamp designed to bring brightness and color to your home with the numerous lively colors to choose from. This catchy and stylish pendant lamp from Kickity is 100% recyclable making it an eco-friendly one. One can easily have this stylish lamp hung easily, as it is a self-assembly type. It has 22 individual leaves that users can link together to form the refreshing and eye-catching palm-like lamp in just a matter of few minutes. Being a recyclable item, the Palm lamp is ideal for today's current environment condition.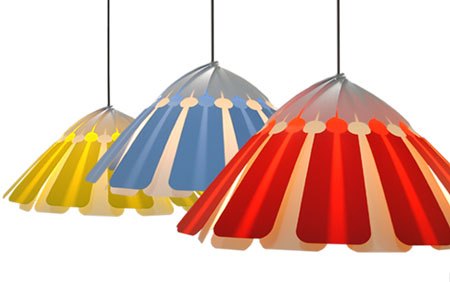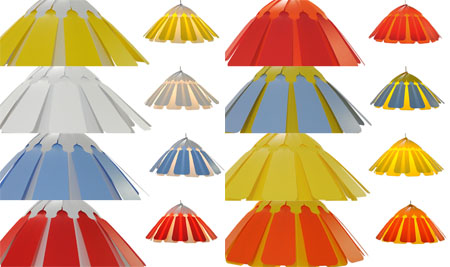 We have seen so many eco-friendly designs from designers who want to do their part in saving the environment. With sustainable sources, the use of Bamboo is now becoming popular and the Bamboo Stirrers by Chinese manufacturers Bambu. As its name suggests, the stirrers are made of Bamboo. Another added green feature of the stirrers is it being handmade. The stirrers are approximately at 8" long and thus it can be used comfortable to stirrup your juice and other beverages in tall glasses. Available in a set of two, you and your partner can now easily enjoy a sustainable drink together.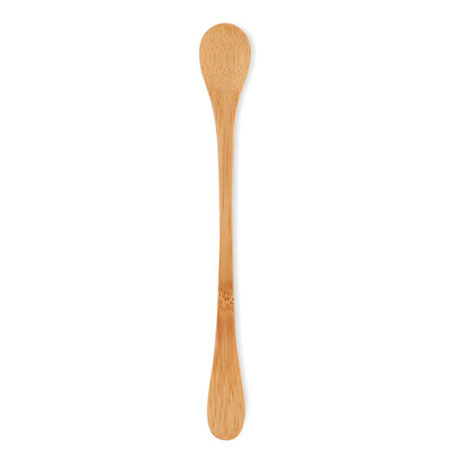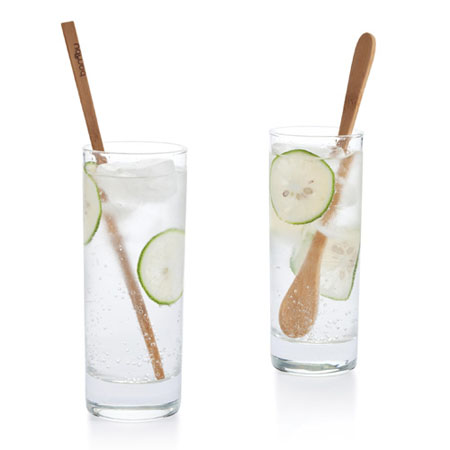 Source: Branch
Everybody wants to be fashionable and trendy but only a few are into it with care to the environment in mind. Chop Flops will help you become fashionably trendy while keeping the environment safe. Chop Flops is a stylish sandals made of recycled materials including chopsticks, dental floss, corkboard, and old backpack. Through this product, the supposed to be discarded mentioned items are given new life and are prevented from adding to our landfills. The Chop Flops is a 2nd place editor's choice award winner for the 2010 Inhabitat Spring Greening Competition and is designed by Joe Loco. Aside from being eco-friendly, the Chop Flops is stylish enough for daily use.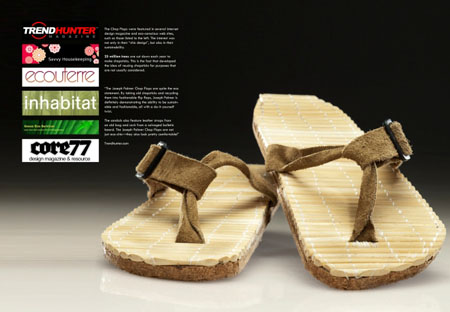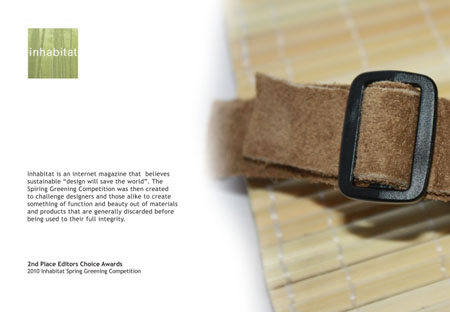 Surely, we have heard about sizzling plate, ceramic, glass, and plastic plates already but have you heard about wooden plates already? Well, this may not new anymore but surely, you will get amazed with the Moneral. The plates comes stylish and are made of coated aspen, thus each plate is durable enough even when frequently used. The plates are even dishwasher safe. As to how they are made and sourced, you definitely will be amazed that each wood are sourced from a sustainably managed Finnish forest and trees are cut by hand. Use the Moneral daily or during special occasions and your guests will definitely be amazed.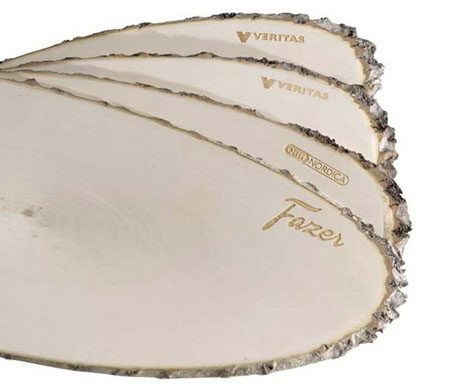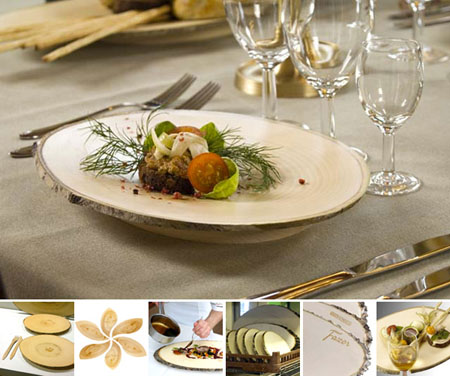 Metro cards are occasionally replaced. It can be due to torn cards or new graphics design. By doing this, definitely those old cards will be discarded and thrown in our garbage and eventually to our landfills. Out of this suppose to be a scrap item, Steve Shaheen was able to created an innovative approach that make use of old metro cards. He was able to create a stylish furniture piece, a chair indeed and called it Metrobench. The seating solution is made of 5,000 metro cards, New York City metro cards to be exact. The product is definitely a great tool to help reduce landfill.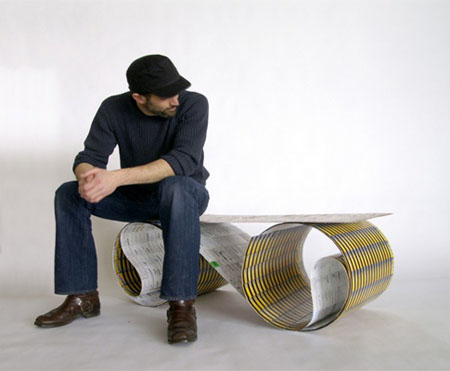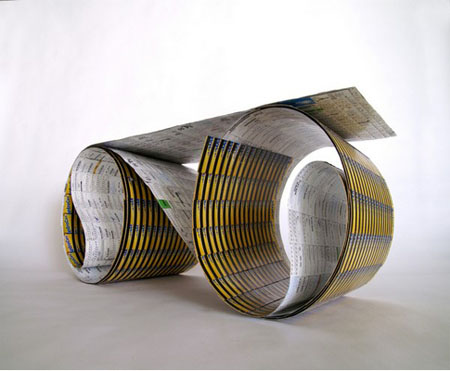 Eco-friendly furniture and stylish design come along with Wordy Double Seater love seat. This one uniquely designed seater has the slik-screened designs printed on the soft cotton denim of your choice. Designs printed are quotes from famous leaders and innovators of the world, which creates an idea of fun reading while enjoying the soft cushion of the Wordy Double Seater. Aside from the elegance it has, the Wordy Double Seater is also an eco-friendly chair to have. Madammes of Voici! Are the ones printing the quote to the fabric upholstery and each piece of the Wordy Double Seater is handmade my local artisans, thus manufactured with zero carbon emission produed.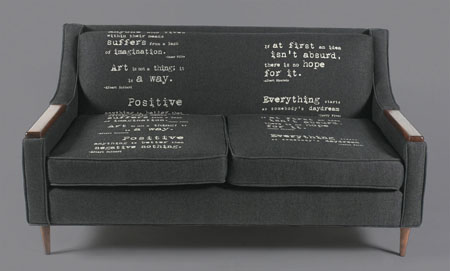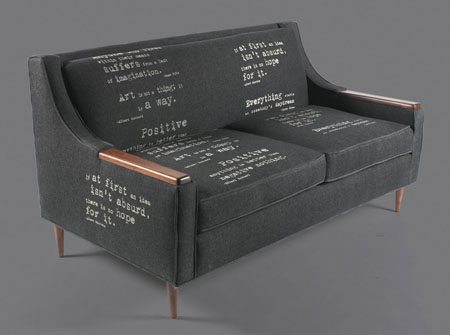 It very common for others to think that living the eco-friendly life is like living in the past or in an old-fashioned way. Well, not anymore today. Designers are coming up with elegant and stylish designs without harming the environment. The Options is just a great example. Designed by Jason Kay, the Options is a modular piece of furniture that allows its users to form different furniture pieces with endless possibilities. One can have a comfortable and stylish chair, bench, and even a firewood holder. The best part of it, this one of a kind furniture is made of recycled materials.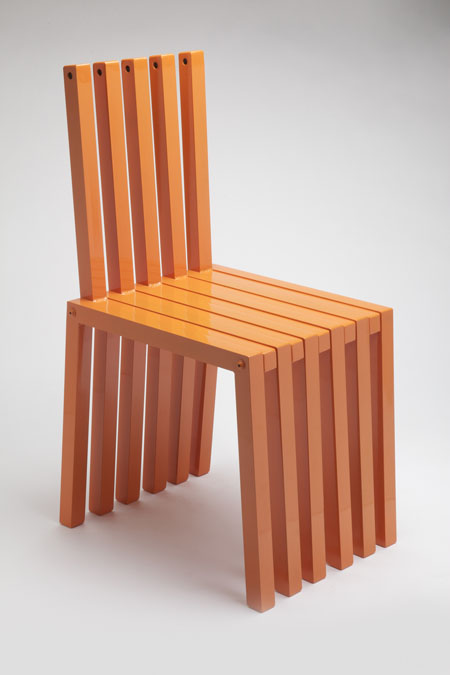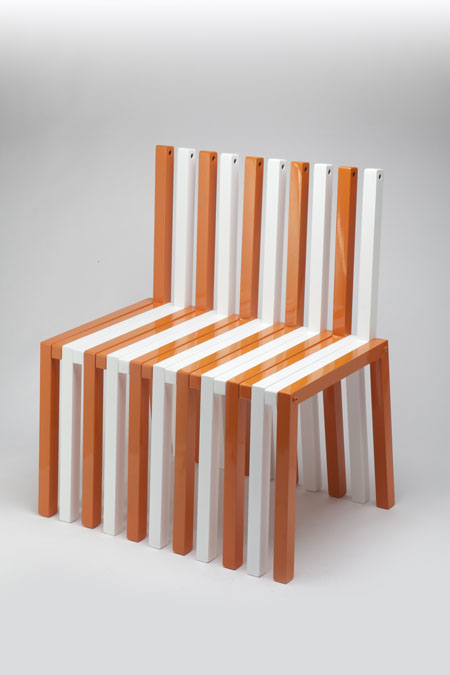 Stylish Lamps without harming the surroundings sounds too good to be true, as stylish designs normally contribute some amount to carbon emission. However, the Spring Lamp is a stylish lamp that at the same time is not harmful to the environment. From the inspirations to the materials used, the Spring Lamp is a certified eco-friendly product.
The Sprig lamp design is inspired by the fresh growth of plants. A single Sprig lamp makes a pendant light, while multiple Sprig lamps combined build a floor lamp or a chandelier. Sprig is made of recycled plastic, and the lighting source is a standard compact fluorescent lamp (CFL). The CFL is replaced by unscrewing a lamp arm end cap to access the bulb. For joining two Sprig lamps together, an accessory package provides one threaded sleeve and a clip-on electrical cord, plug, and screw-in outlet.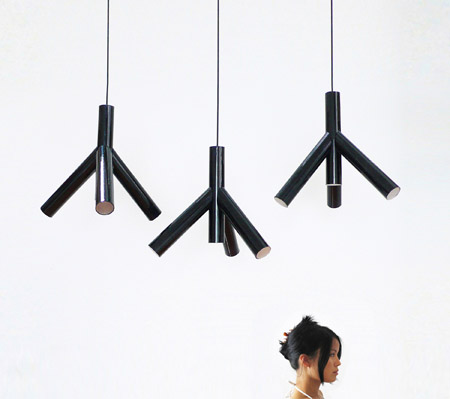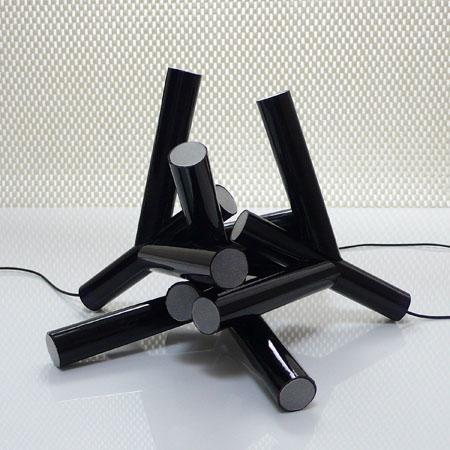 Our Recommended Partners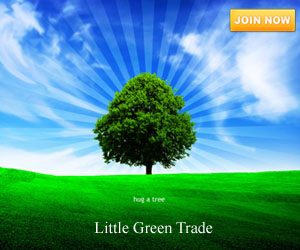 Advertise with us
Archives