Browsing articles tagged with " stylish furniture"
A stylish furniture design but with less to zero carbon emission similar to Vault Design Arc Lounge is a combo especially to people who are into keeping the environment safe but are not willing to compromise style and comfort. This lovely design from Vault is not only stylish but an eco-friendly piece of furniture too. What made it eco-friendly is the bamboo materials used. Other than stylish and eco-friendly, the chair is also comfortable to sit on because of its laid-back backrest design.
Metro cards are occasionally replaced. It can be due to torn cards or new graphics design. By doing this, definitely those old cards will be discarded and thrown in our garbage and eventually to our landfills. Out of this suppose to be a scrap item, Steve Shaheen was able to created an innovative approach that make use of old metro cards. He was able to create a stylish furniture piece, a chair indeed and called it Metrobench. The seating solution is made of 5,000 metro cards, New York City metro cards to be exact. The product is definitely a great tool to help reduce landfill.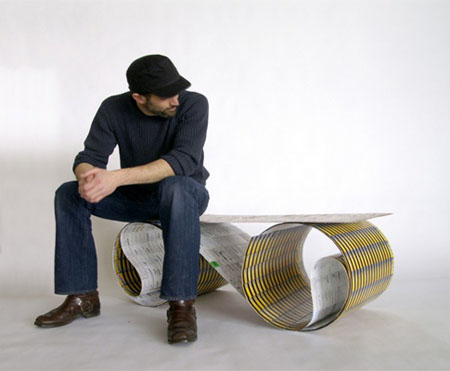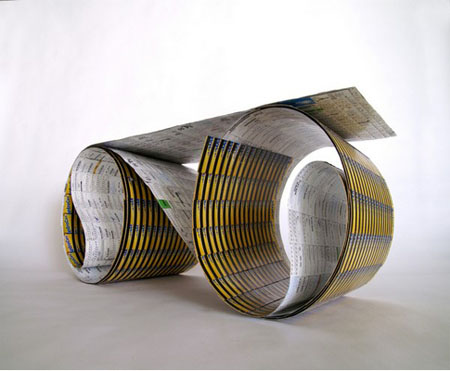 Cork is extremely familiar especially to those who are into drinking wine. On the other hand, office personnel also get a chance to have a daily encounter with corks in the form of their corkboard. However, who could ever imagine that even in your home, you can enjoy the beauty and functionality of corks. The CUT Chair is a sleek and stylish chair you enjoy at home as your elegant furniture and décor in one. Other than being stylish furniture, the CUT chair is also an eco-friendly one, as it is made of discarded corks from cork factories. With this product, our landfills will somewhat be minimized.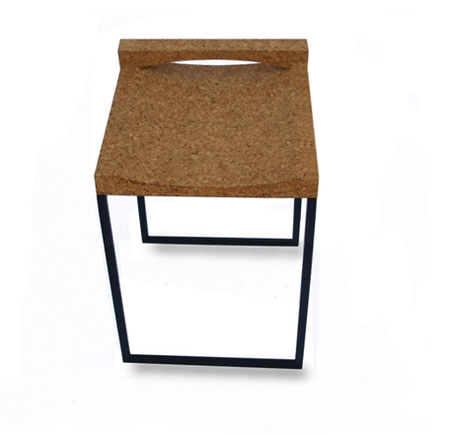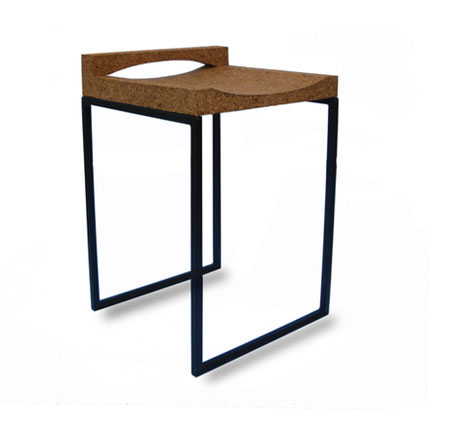 Good furniture design with care for the environment in mind is getting easy nowadays with the extremely talented minds of various designers that we have today. Designers from LOT61 are just a few of the examples with the Wine Armoire as proof. This one stylish furniture design is made of FSC-certified hardwoods from Central America, which means, this is safe to the environment. In addition, the furniture is manufactured by hands, thus produces zero carbon emission. These are a little eco-friendly features but will definitely make a big difference to the environment and to the future. In addition, the Winde Armoire also has a simple and sleek design, making it an ideal green furniture for your home.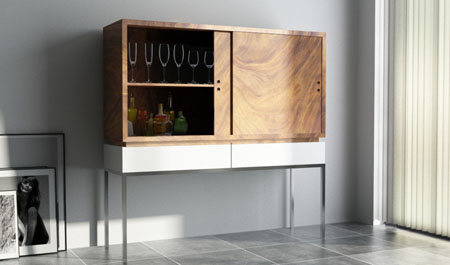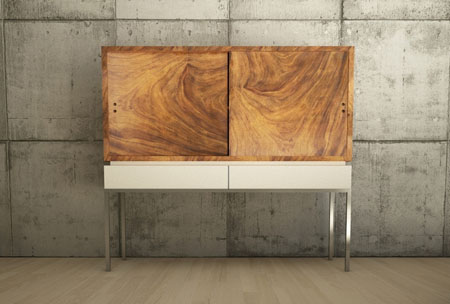 Source: Design Public
Sustainability can be easily achieved in different method. With Solid Sycamore Square, designer David Stine achiever sustainability for this project by milling his own lumber sourced from a family forest that he steward, ensuring sustainability. Woods that he uses for this project comes from trees that have their lifespan end. In addition, each piece of the Solid Sycamore Squares is crafted by hand and has environment friendly finishes. This eco-friendly and elegant furniture set measures 19 inches square and 20 inches high. Comes with a clear finish, the Solid Sycamore Squares can be a perfect tool for any contemporary homes with an eco-friendly theme.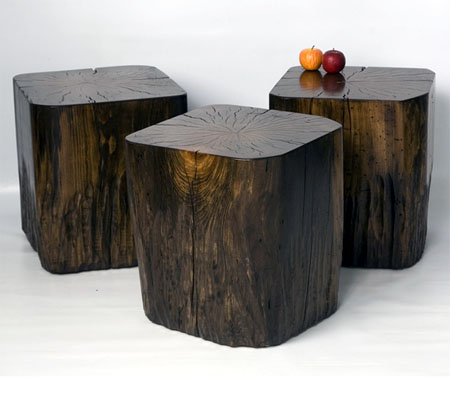 Source: David Stine via Carrie Leber
Eco-friendly products are now sprouting like mushroom from all over the world in the form of various products. This stylish yet eco-friendly furniture from Pure Inspired Design is just one of the great examples of eco-friendly products that earth-friendly people can enjoy. This stylish and comfortable chair is 38 inches with and comes in eco-leather. This only means that using a comfortable and stylish furniture would not only mean having a less trendy furniture sets. This furniture has deep and comfortable seat for total comfort of the user and has the fully customizable eco-friendly upholstery, thus allow the users to have the upholstery color of their choice.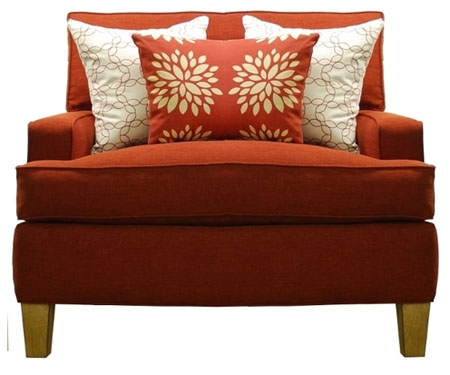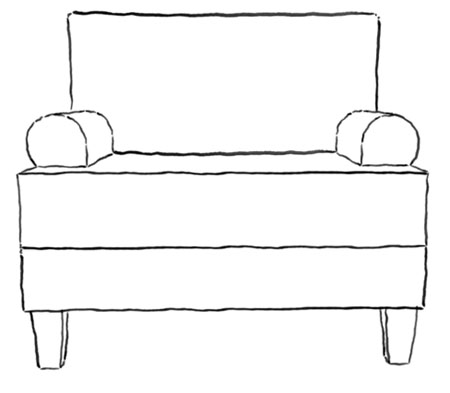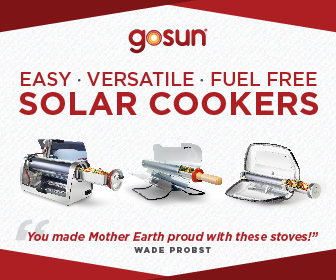 Our Recommended Partners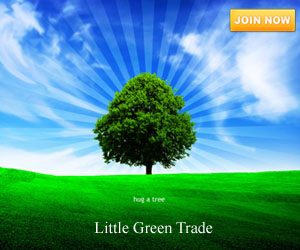 Advertise with us
Archives