Browsing articles tagged with " solar powered lights"
Hosting a dinner on your backyard would be much more festive when you hang these Aurora String Lights to light up the night. It's a solar powered diamond shaped light in white, after recharging in the sun, the light is ready to use at night. You can purchase multiple lights to decorate your porch or backyard. The energy efficient white LEDs would light up the area with its patterned glass, creating beautiful sparkle to their surroundings. Buy multiple lights and that set would be perfect for lining a fence or draped in a tree. Since it uses solar power, you don't need to worry about power cord or electricity outlet, nice, heh? Each diamond features 2.5-inchx2.5-inch dimensions while the string length is 25-inch. [CLICK HERE to get more information about these beautiful Aurora Diamond Shaped Lights]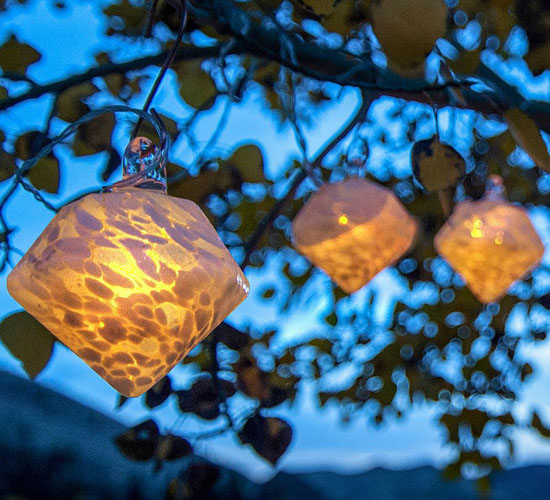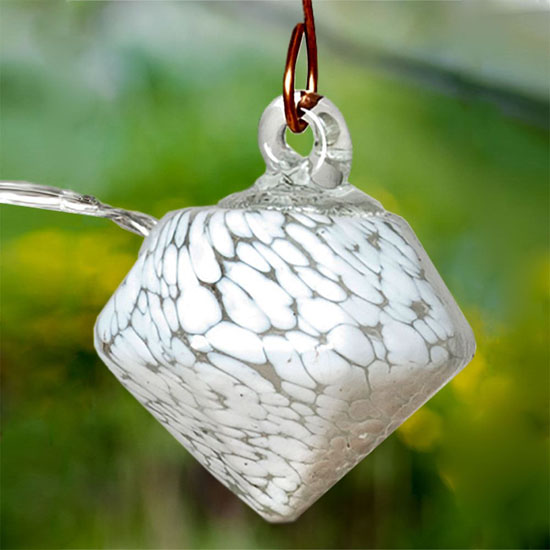 All we know about shoes is that, these are the one responsible in protecting our feet from possible harm as we walk or run. However, the Hanguenda is different from any other shoes that we know. This one of a king shoe-like wooden item protects not our feet but the environment, as it is a solar powered light. Mimics the looks of your shoes or wooden shoe pattern, the Hanguenado also have the shoelaces, which serves as the lights' hanging aid. Aside from being solar powered, these lamps are also built using locally sourced wood, waterbased adhesives, finished with waterbased finish and uses LED lighting technology.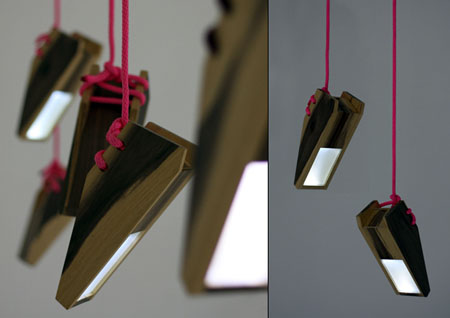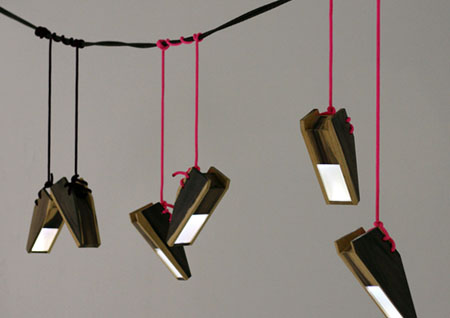 Via: Yanko Design
It is so nice to see numerous designs that take advantage of sustainable energy sources like the sun. If I have the knowledge of designing items, I would definitely do the same, not only save some amount of money from my electricity bill that continues to skyrocket each month, but to help save the environment as well. Japan-based designer Koichi Okamoto had created the Solar Powered Mobile Lights. Like any other solar powered lamps, the Solar Powered Lights charges its battery on daylight and illuminates at night. What made this light an exception to any other solar powered lamp that we see in the market today is its cute and eye-catching illumination. The bright illumination that it produces create a look that mimics the constellation of stars at night when hang as a group making it an ideal tool for your home décor. During daytime, the Solar Powered Mobile Lights are like flying sticks on air that look good as they are at night.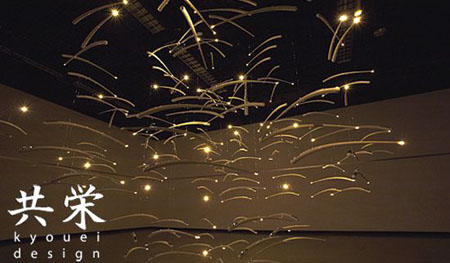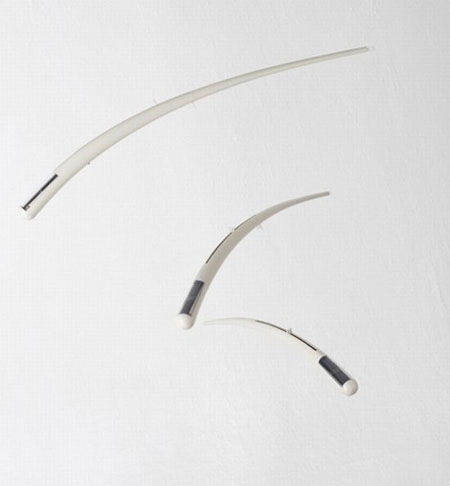 Solar powered lights are now starting to grow, as more and more people are getting aware of caring and saving the environment. IKEA Solar Lighting is a new and playfully solar powered lantern that will definitely give you a bright and beautiful glow at night. You can have it hanged up or erected using its sturdy stand. What's nice about these solar lightings is that, it hides the solar panel making it discreet, though its not sure if hiding these solar panels will affect the charging and performance of the light. Apart from that, the solar lighting is generally awesome. This is perfect for your garden giving them an attractive glow at night.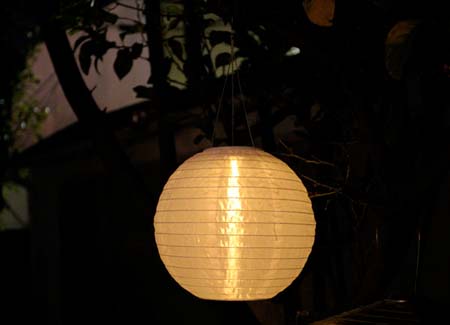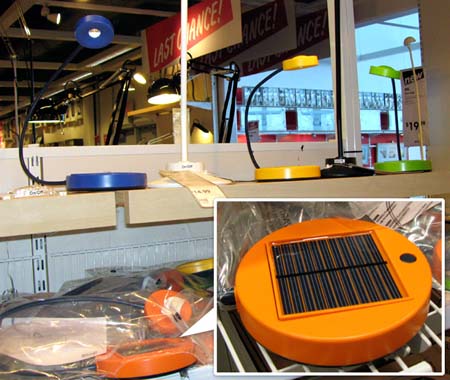 Bicycles have always been a top-notched eco-friendly transportation means. It does not need any fuels to get going. However, Dutch designer Sjoerd Smit has innovated the ever eco-friendly vehicle into a more eco-friendly one. The designer's creation called the Moof Bike is an aluminum bicycle that has built-in solar-powered lights. Designed in Amsterdam, designer Smit made the Moof unique to the other bicycles by making the Moof's aluminum construction houses two solar powered lights. One on the rear to light your path and one on the back for your co-travelers from behind get you noticed, thus avoiding such unwanted vehicular accidents.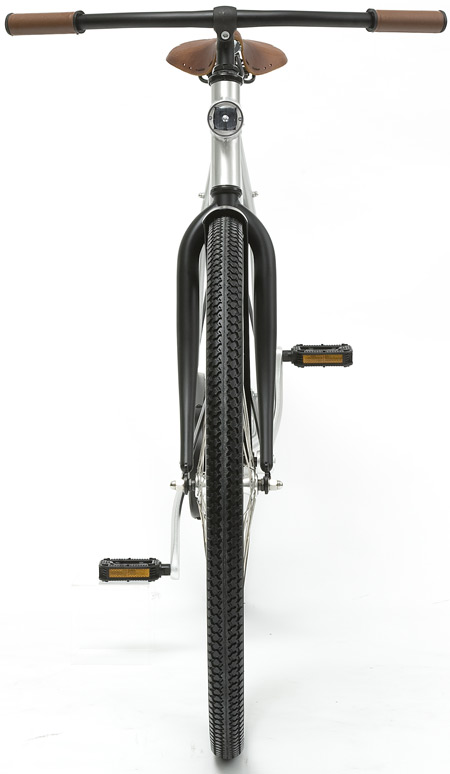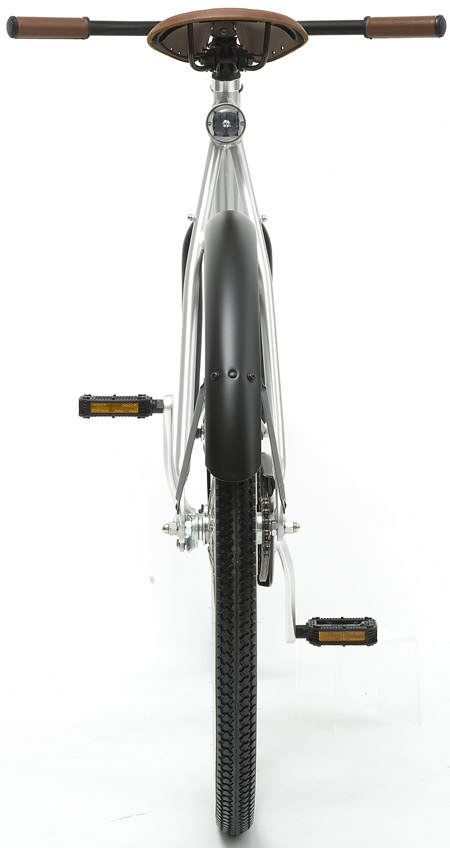 Our Recommended Partners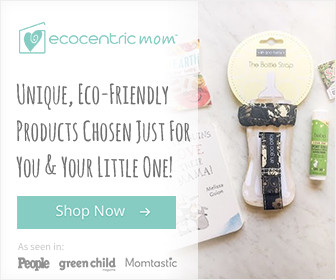 Advertise with us
Archives