Browsing articles tagged with " solar panels"
Having a garden shed like the Hara And Bergroth Garden Shed on our backyard is important especially if we are into gardening. However, the garden shed of Ville Hara and Linda Bergroth is far way different to those we see in the neighborhood.
We have featured different solar powered boats here in iGreenSpot numerous times and today, it's time for the world's largest solar powered boat, Turanor to shine.
Combining old and new architecture in one structure is hard. However, architect Craig Steely was able to make as he does the renovation of a Victorian house overlooking Eureka Valley in San Francisco. Aside from the outstanding renovation made, Craig Steely also have made the house sustainable as it can with the various green features the house has.
Travelling is fun and relaxing, as it will take you away from the busy and tiring life you have in the city. Despite of it being a luxury activity to do, traveling or cruising can also be beneficial to the environment at we cruise on the beaches of our choice. The Yacht Wind Rose by Kaisha Davierwalla is an Eco-yacht featuring a tool that collects solar energy, the solar panels that made up the rood of this stylish Eco-yacht. Other than that, the Yacth Wind Rose is also built with robust body to make it able to withstand on all kind of weather.
We all love signature items or shall we call it designer items like designer bags. Now that Ralp Lauren is already into eco-friendly bags, Ralph Lauren fans and lovers can now live the eco-friendly life without compromising their love for designer bags. The RLX from Ralph Lauren is a stylish backpack that comes with solar panels giving it the ability to charge your electronic mobile gadgets like mobile phones, iPhone, iPad, MP3 players, and the like. Designed in Italy, the RLX is made of water resistant material and comes will a solar-powered LED panel. Its thick and adjustable shoulder straps provide comfort and the handle on one side allows the users to use it as a bag.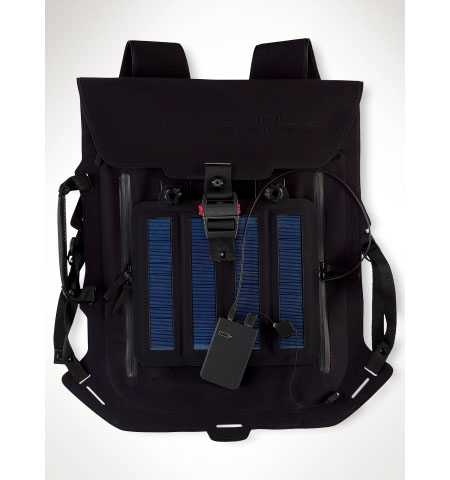 We have heard a lot about wind turbines and solar panels. However, I am sure enough that keeping them work together in one is something new and extremely lovely to hear. Scientists from University of Liverpool lead by Dr. Joe King have come up with an ultra sustainable windmill. Yes! A windmill is sustainable enough but having solar panel blades is more than enough. This upgraded windmill will surely allow residents of the United Kingdom to enjoy energy without the guilt feeling of harming the environment. In addition, they surely will enjoy the savings they got in their energy usage.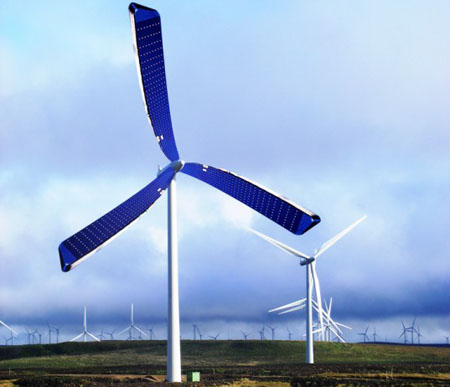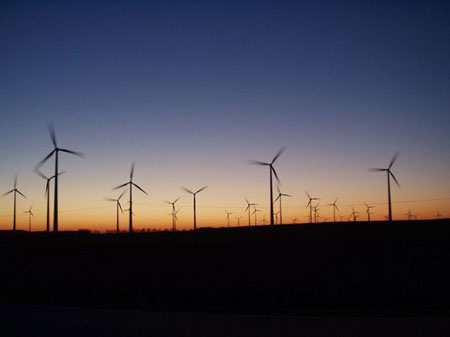 Via: Inhabitat
Cargo containers are now gaining the attention of many architects, engineers, and designers as a useful architectural material. Debbie Glassberg joins with any other container lovers and had the Home Contained built. Located in Kansas City, Missouri, the Home Contained has the area of 2,600 square feet and is made of five metal containers. Aside from the cargo containers, the Home Contained has other earth-friendly features, which include green roof, geothermal heating, insulated walls and solar panels. With these features, occupants will be able to save on their energy usage and money as this will surely keep their electricity bill lower that it should be if they chose to use first hand materials, opt not to have solar panels and the like.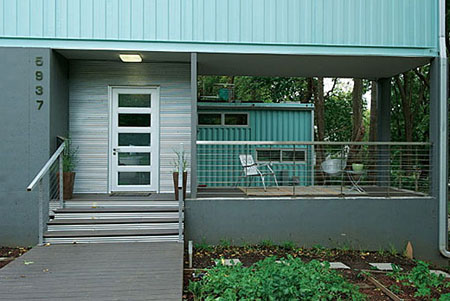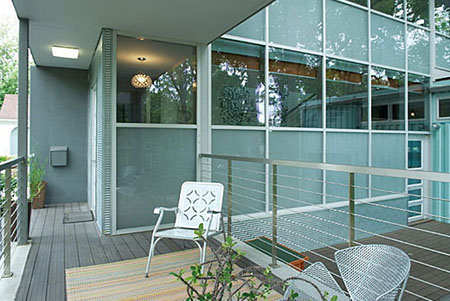 Eco architecture design can be expensive sometime especially if the designer or architect is into expensive sustainable tools like solar panels, windmills, and the like. However, I still believe that we can create a sustainable architectural design in an affordable way just like what the Farmhouse design in Bangalore by Keerti Designs has. Aside from the house being located in a farm, thus, occupants will have a close encounter with nature, it is also made of stones seen in the house surroundings. This only means that, the designer as well as the house owners spends less with the materials and the transportation of the materials, because obviously it is widely available within the area.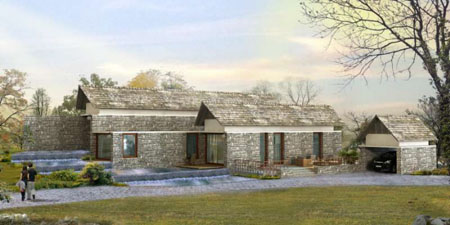 Source: Keerti Design
We all know that solar panels is a great way to save huge amount of money for our energy use because of its ability to produce electricity after collecting solar energy. The new solar panel form NREL will definitely roll your eyes as it doubles the energy it can produce while cutting down the cost into half. With the help of the concentrated photovoltaic or CPV generator, the Amonix is definitely the most sustainable solar panel at the very moment. If people will never get tired of developing eco-friendly and sustainable product, saving the environment will be as easy as a snap.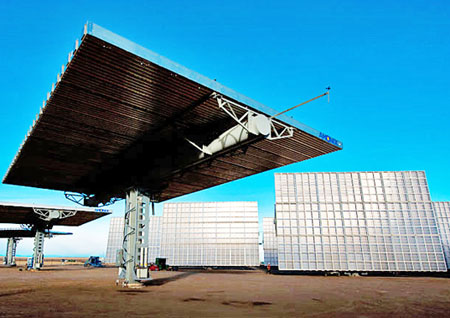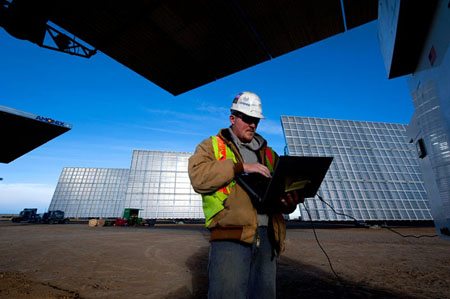 Green architecture normally focuses on residential and commercial buildings like offices and the like. Today YAJ architects presented their proposal, an eco-friendly industrial building of the future. The Architects presented their Train Depot of the future that is designed to have almost zero energy performance. The train depot will make use of ground water heating and cooling. It will also have solar panels installed and sensor-driven natural ventilation. In this way, travelers can already enjoy distance traveling with comfort and of course with care to the environment. They do not need to worry about their carbon emission. In addition, the building's appearance is complete with natural colors.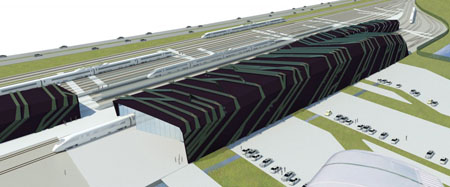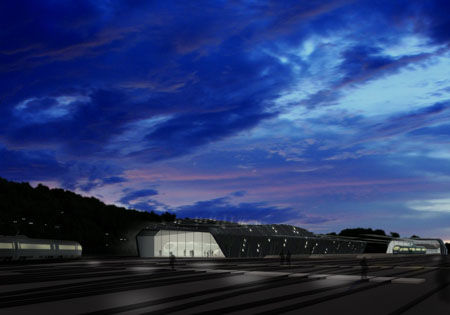 Our Recommended Partners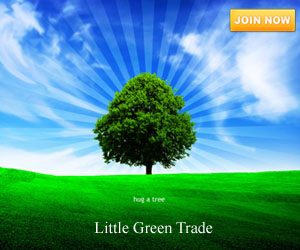 Advertise with us
Archives