Browsing articles tagged with " solar panel"
Don't ever walk in the dark ever, or find your thing no harder already because tri-solar LED flashlight is already here to light up your ways. This is not just like the traditional flashlight we are using because it has three panels that made your flashlight works even better. However each cell can be used alone too, but its better the three of them are used together in one. Tri-solar LED flashlight has a built-in 700mAh/4.8v Ni-Hi rechargeable battery, LED lighting with 1 LED on, 3 Leds on, and 3 Leds flashing. It also has monocrystal silicon PV solar panel, and a built-in DC port for charging other devices like mobile phone. [ProductPage]
Big garden can be pretty hard to care, especially when you have to push mower powered only you. Husqvarna Automower can help you handling this problem. Automower is an electric mowers with big solar panel on top. Here's how it works. Find a spot in your garden for the compost-bin-sized charging station, run a supplied wire perimeter around the edge of your lawn and peg it down with the black pegs that come in the box. We found the process easy and the manual helpful. Once charged up, the Automower will trundle off independently of you and use its computer brain to map your garden and start cutting.
New generation of digital audio player can be solar-powered audio player. Thanko has released its new Solar Digital Audio Player, great innovation, with 1.8-inch LCd screen, 4GB internal memory and a miniSD card slot, and of course a solar panel to charge the audio player. When the sun is not shining, you can charge the player via USB port.
via AkibaharaNews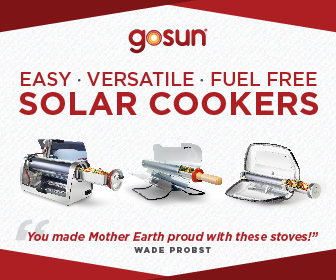 Our Recommended Partners
Advertise with us
Archives