Browsing articles tagged with " solar charger"
Collecting solar energy is undoubted one of the best ways to enjoy clean energy and you can easily do it if you have a Solio Bolt Battery Pack and Solar Charger. The battery pack along with the solar battery charger will help you keep your electronic devices fully charged at all time anywhere you may be. Charging your electronic gadget can be through and on-board battery or through solar panels. You don't need to worry of its compatibility because it can charge thousands of USB powered gadgets. [Click here for more information about Solio Bolt Battery Pack and Solar Charger]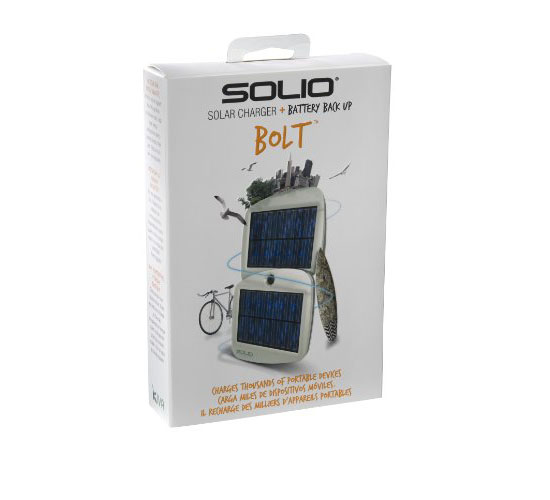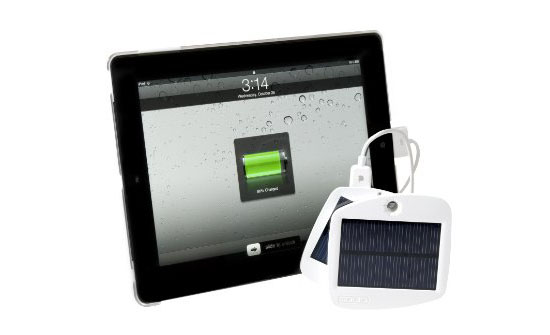 With today's fast-paced lifestyle, we tend to multitask while on the go and the Soladec All-in-One Portable Solar Power Charger and External Battery will help us make our busy lifestyle as comfortable as we want it to be. As a solar charger and battery in one, this only mean that, we can enjoy connecting with our modern life even when we are in remote areas where power can be a scarcity. [Click for more information about the Soladec All-in-One Portable Solar Power Charger and External Battery]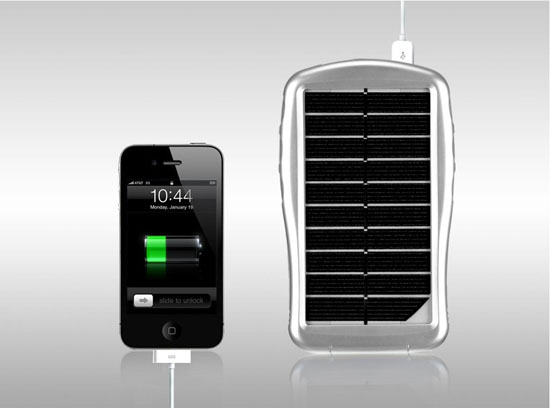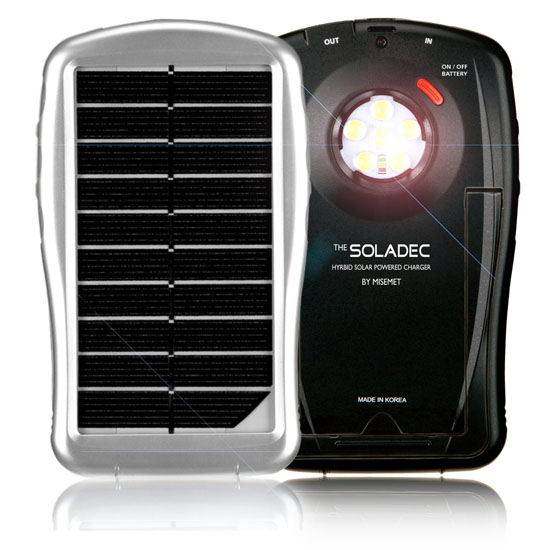 Getting wired and hooked to the internet is becoming a necessity nowadays. With everything you can do online from shopping, working, and all, I feel like the internet and the tools used for having an access is the most important thing that majority of the people must have today. We all know that our gadgets need to be charged at all time and this will require electricity and definitely every gadget addition that we have is an addition to our carbon footprint as well. Good thing solar chargers like the Leaf by Joel Lim are now developed and widely available. In this way, we can at least reduce our carbon footprint even if we continue to use of electronic gadgets.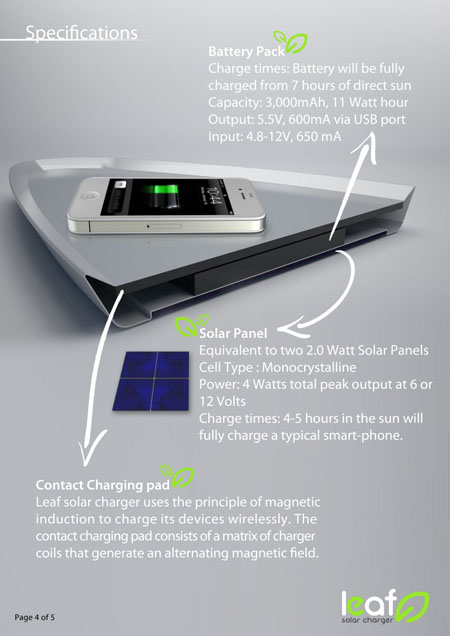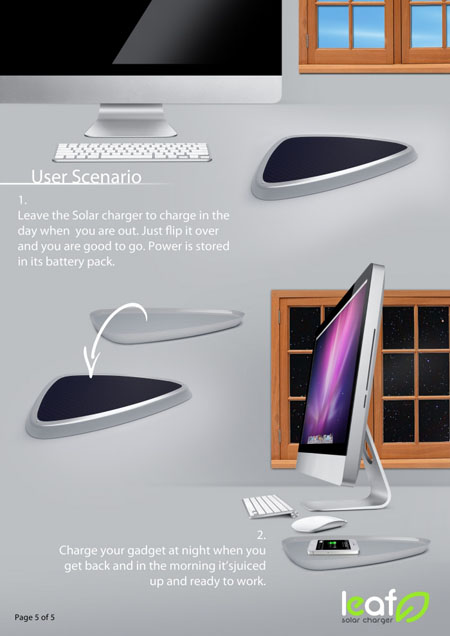 Now that most of us are using different gadgets like the iPhone, iPod, and Blackberry, all has the ability to access the internet to keep us updated; we are obviously using more energy currently. With the help to reduce our energy consumption and eventually help save the environment, Dexim has created and launched their new accessory designed for our gadgets during the CES 2010, and was called the Solar P-Flip. Expected to be released in a few months, the Solar P-Flip can be flipped in a vertical or horizontal position. This solar charges extends your phone's talk time for up to 8 hours using green energy, thus saving the environment at the same time.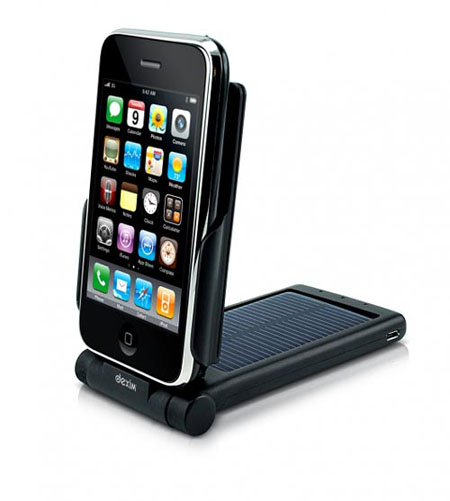 People on the go are always having problems with power supply, especially if they have to communicate with their loved ones, business partners, and clients. Well, they will have to worry no more. A mini eco charger is now available for them, a solar charger key-chain made intentionally for emergencies. Having a handy dandy device like this in your possession will surely save you from having discontinued conversation due to lack of battery or supply, and will eventually help you getting your client or communicating with your loved ones at an extended hours or managing your business even when you are out of the office.
via LazyBoneuk
Our Recommended Partners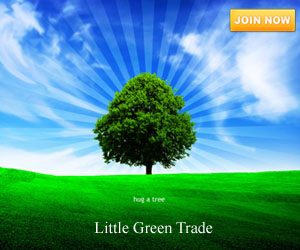 Advertise with us
Archives