Browsing articles tagged with " sleek design"
To extend the life of your gadget, protecting them is important and if you have a Kindle, protect with an eco-friendly Marware Eco-Vue Kindle Case. The folio style design of the case combines protection, functionality and style, making it perfect for daily use. You don't need to worry for your kindle to slide and fall from your hands because the case has the elastic strap that assist you in keeping the Kindle as it holds the Kindle better while you are reading. Other than that, the strap also keeps the case open or close. [Click here to know more about Marware Eco-Vue Kindle Case]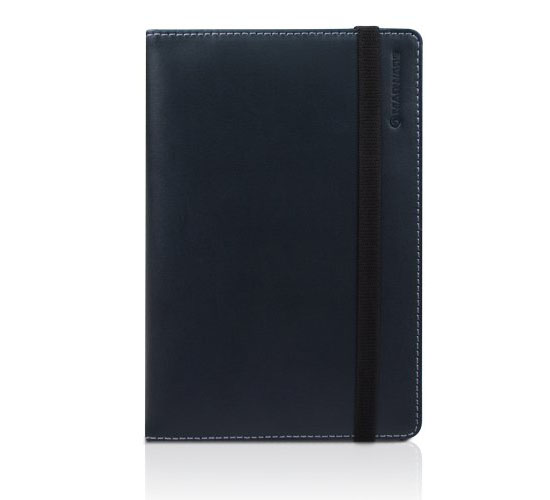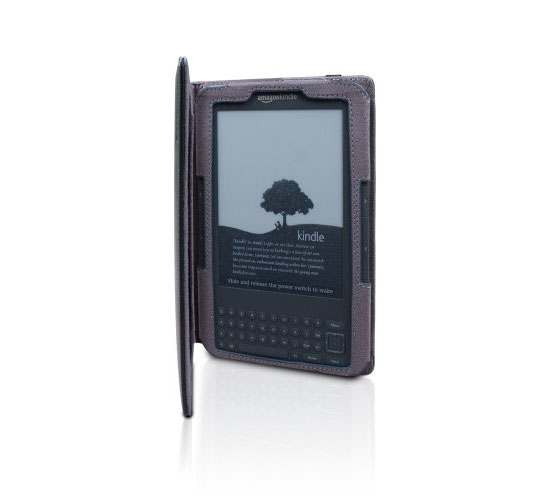 Water transport is common worldwide and we all know the water transport like ships produce carbon emission every time they travel. With caring the environment in mind, designer Yulya Besplemennova designed the Pronto water transport. This environment-friendly water vehicle uses hybrid diesel and paddle wheel that are sustainable enough for daily use. The Pronto has the ability to accommodate 10-15 passengers for short travel while it has 4-5 beds available to those traveling in 5-7 days. The pronto is stylish enough to be a family tour water vehicle as well. With the pronto design concept's soft contours and sleek design, passengers will definitely enjoy and comfort and style of their travel.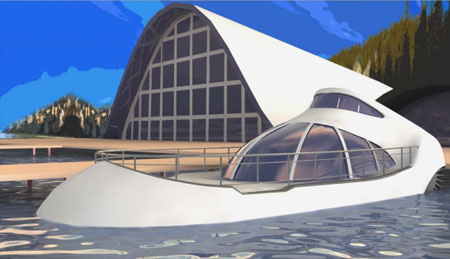 Cycling is fun and healthy for our body and to the environment. Bicycle designs evolve overtime and today more of the bicycles have designs extremely different to the classic ones, which made cycling hard and complicated. If you are into classic bike designs, then you surely would love to have a look with the classic yet stylish design of Crème Cycles. Crème Cycles are stylish enough for daily use with carrying the classic sleek design of older bicycle versions. Girls and boys alike who are even in their elegant suits can ride their bike in style. With the help of Crème Cycles, promoting clean air now made easy.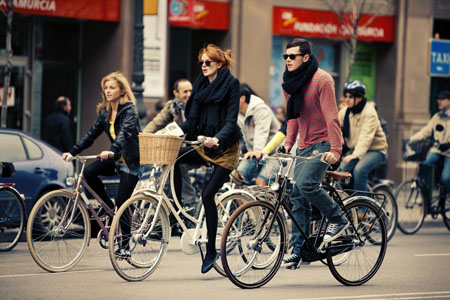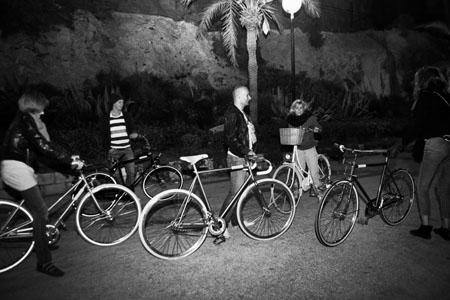 Gardening itself is an act of caring to the environment. Through gardening, fresh air are produced freely while keeping your landscape refreshing to the eyes. However, the plants itself will not create a beautiful landscape. Ones need to clean it by regular trimming or mowing of grass. And to do this, we need an effective lawnmower. Generally, lawnmowers produce carbon emission, which is obviously not favorable to the environment. The Lawn Beetle design will surely answer your need of a clean lawn and a clean environment as it cleans your garden in an eco-friendly way. Inspired by the most eco-friendly beetle on earth the Dung Beetle, the Lawn Beetle has the solar panels, allowing the mower to work out fine without the use of electricity. Designed by YunJin Chang, the Lawn Beetle has the sleek design and clean lines. The combination of black and green glossy finish made the Lawn Beetle a perfect tool for a beautiful and eco-friendly landscape.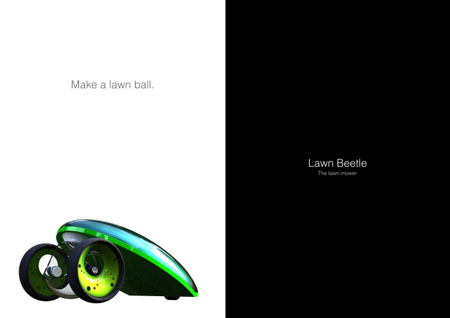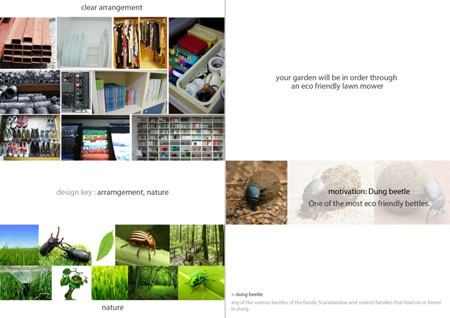 We have seen numerous designs for eco-friendly bathroom fixtures already including eco-friendly urinal. However, the Eco Urinal by designer Yeongwoo Kim is interesting enough to catch an environmentalist's attention. The Eco Urinal has a built-in sink on top for washing purposes. By the time men, wash their hands (everyone washes hands after peeing isn't it?) on the sink, the water used for washing will then be used for rinsing the urinal, which obviously will save on water usage. In addition, the eco urinal has a sleek design that will save on space as well aside from adding some style to any comfort room.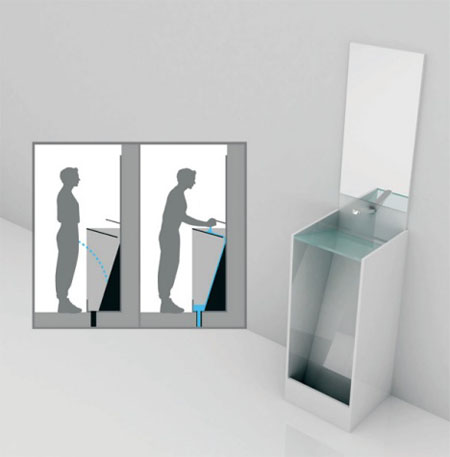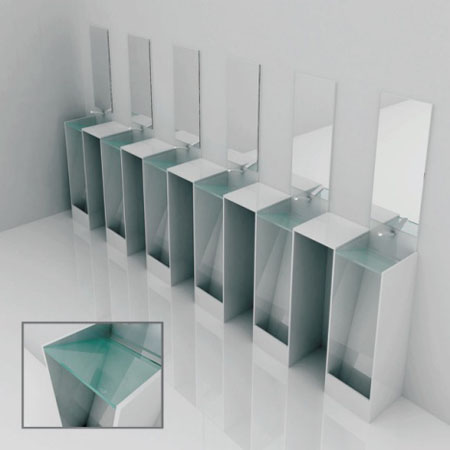 Discover the super cute packaging that can be use to pack your gifts to your love ones and friends. It can carry small items like a necktie, scarf or hankies. The Gen-u-ine is made of wood, polished to make it more presentable. Its sleek design adds the beauty of every gift. Do not consider gift packages as just a simple packaging material, however consider it as the most important part of the gift, for it is the front liner and will be the first part to be seen. From this time on, present your gift with art and beauty using the gen-U-ine new and cozy packaging.
Place your electronic equipments passively to the new eco deco collection. A cabinet full of elegance that is perfectly suits every contemporary home's living room. The Eco Deco collection, designed by Bouchti Amin, goes fairly beyond the traditional cabinet, because the Eco Deco collection is not only a cabinet that will hold your appliances, but a combination of style and beauty that is smartly hidden in the unit and will surprisingly appear only when it is needed. Add more beauty in your homes now, and own one of the elegant Eco Deco collections. Its sleek design and useful purpose will surely give your modern homes a new and elegant look.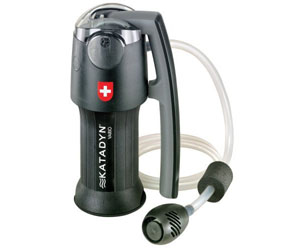 Our Recommended Partners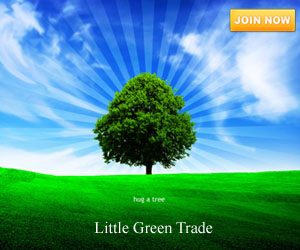 Advertise with us
Archives