Browsing articles tagged with " recyclable materials"
Renault Sand Jumper concept car would be the perfect transportation while driving on the beach. It's an electric car that takes advantage of the sun energy to recharge its onboard batteries using nano solar paint. Not only that, this concept car interior is also constructed from recycled PET bottles and other recycled or recyclable materials.
Cruise around at the beach and recharge the onboard batteries of Renault Sand Jumper in just over 8 hours at night. Designed by Luis Pedro Fonseca, this vehicle also features the quick charging mechanism to enable you recharge the battery in just 90 minutes.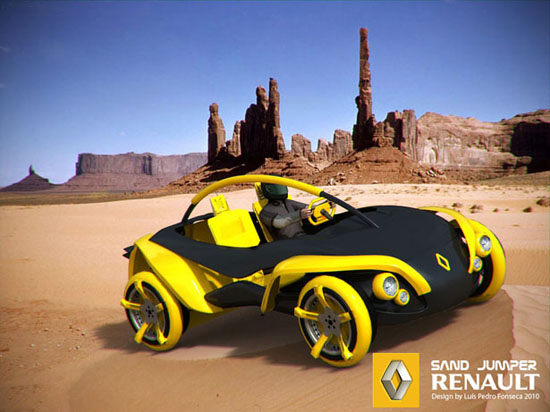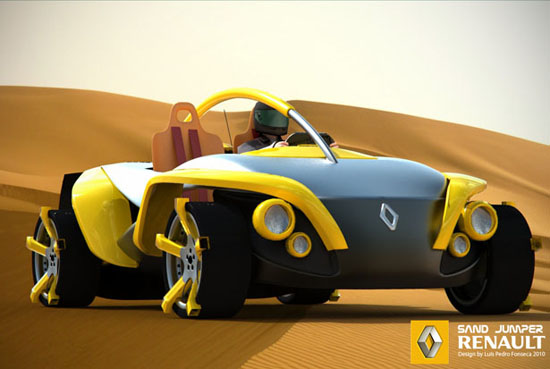 Because of climate change, many of us have noticed the abnormalities of our environment particularly the climate and of course the extreme hot weather experienced by people in some part of the globe. Good thing there is Fahmi Yusoff that will surely be our dependable partner in saving the environment.
The Product Description:
With current economic scenario and climate change issues, Bizarreka Design introduced the new design for street kiosk – The EcoKiosk.
This is the new 'green approached' design and solution by using and applying the current green technology and method into this kiosk.
The Ecokiosk would become the most cost effective street kiosk for operating SME business and can generate a good revenue for the operators' business and yet would benefit the world on preventing the current climate change and green issues.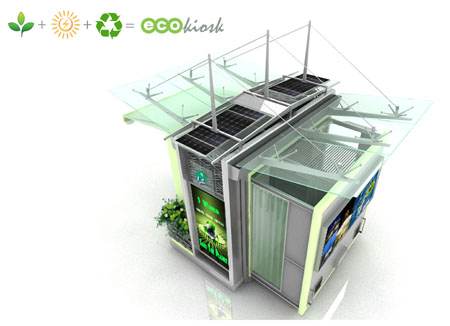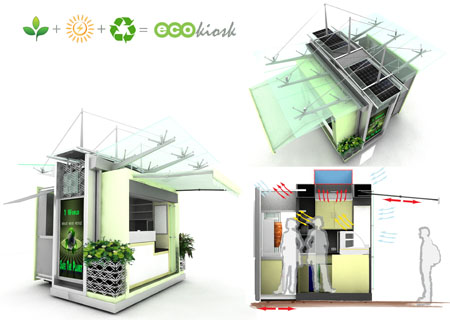 Designed as a proposal for the MoMA and MoMa PS1 young architects program, the bottle service pavollion was designed. This one of a kind architecture was built from recycled and recyclable materials. All of the bottles used in building the bottle services are flattened and coated with a reflective silver coating, making the pavilion looks as if was made by first hand materials. When with architectural proposals and projects will be put into fruition, landfills will definitely be minimized dramatically. As a result, there will be less environmental impact and the environment will definitely healed soon. In my own opinion, this will happen very soon, as more and more people are now aware of the global warming and are taking their very own steps in saving the environment.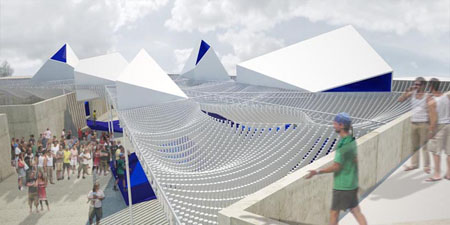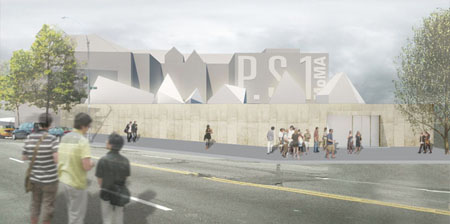 It takes a lot of talent and creative mind to make an item out of a recycled material and make it look like made of a firsthand material one. Well, in the case of Santa & Cole, it seems like creating elegant and stylish item out of a recycled material is extremely easy for them and they were able to showcase their talent in their stylish and elegant lighting system called the OCO Floor Lamp. With the Duo converting LED technology into a warm and relaxing light, the OCO Floor Lamp is made of recycled and recyclable materials and is perfect as your patio or garden lamps.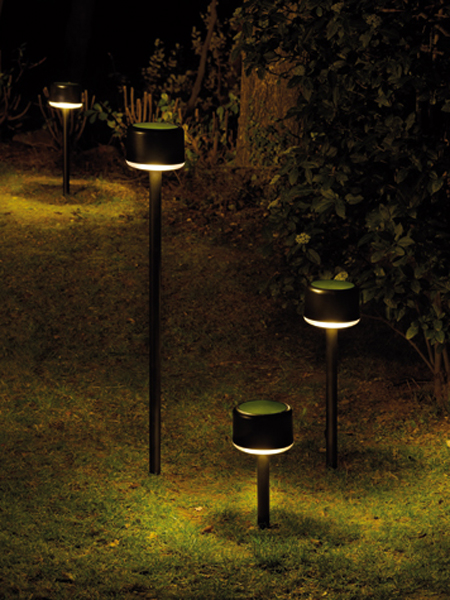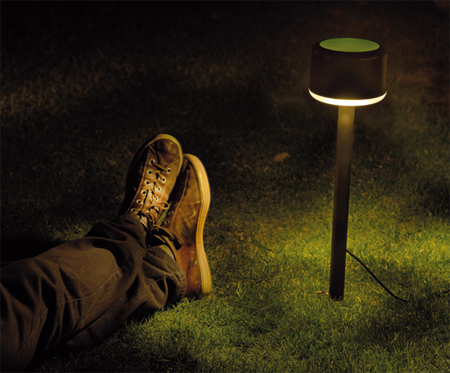 With the aim to discourage people from using plastic bags, designer Leonardo Muller has designed an eco-friendly bag concept called the Eco-bag. This one of a kind eco-bag is not made of plastic and is compact for easy storage when not in use. The eco-bag has two proposed style or ideas, one that will fold up to be one of your fun and stylish keychain and another one that can be fold up and become your useful and sturdy belly bag. Presumably, this concept eco-bag can be recyclable and are made of recycled materials, recyclable materials, or anything that will not harm the environment.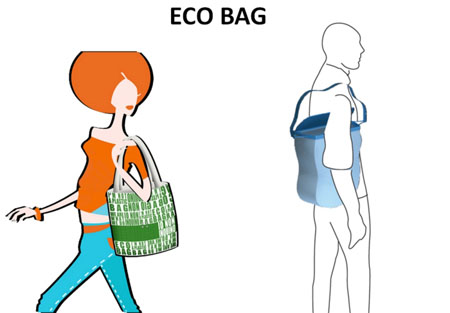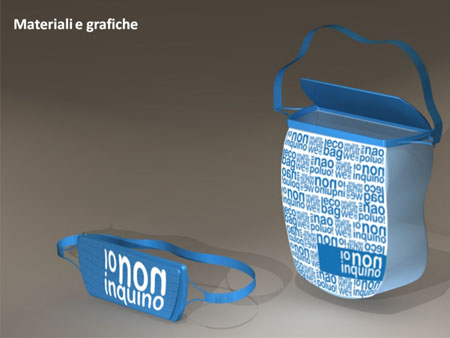 Sustainable products and living sustainably is now not impossible to happen already with the help of various companies creating products out of sustainable materials like what domestic aesthetic did. What made their products sustainable? It simply because, their products are made of recycled or recyclable materials or the product itself is readily recyclable or biodegradable. In addition, the companies raw materials used for the products are sourced from environmentally approved sources like the Forest Stewardship Council or FSC-approved forests. What made the products more eco-friendly is that, production facilities are selected for locality in order to decrease energy and fuel use in transporting the products. Moreover, the products they have are extremely attractive.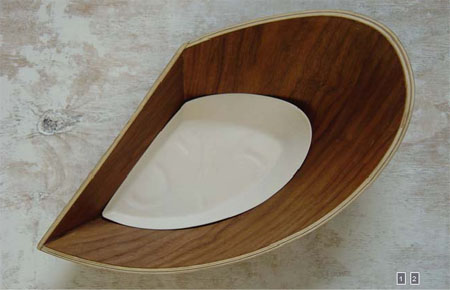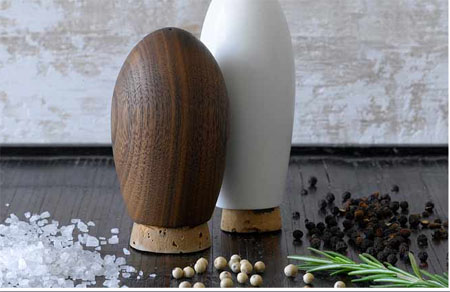 Eco friendly transportation does not only mean hybrid cars nowadays. The aviation group also has created their own version of eco-friendly plane called the Oriens Glider – an energy-efficient glider. Designed by Roland Cernat, it is completely made of recyclable materials. It also runs on clean energy and has a contemporary translucent shell finished with shiny organic contours. The eco-friendly materials of the Oriens Glider include a lightweight flax bio-compound that is CO2 neutral and recyclable that is used for its frame. The glider's transparent body is made of polycarbonate, which can also be recycled. Finally, its wings are crested with photovoltaic cells that causes for an emission-free flight.
Tord Boontje has created another modern and elegant light fixture that will surely add up the beauty of every room. The second shadow table lamp consists of delicate, cascades of floral, with translucent glowing sheets of mylar that gives the lamp a magical result when turned on. What makes it fabulous is that, Tord Boontje's palette of materials includes a lightweight metals and mylar that are booth recyclable. Lamps are of big help in having a good night sleep. When using lamps, be earth friendly enough by using lamps made of recyclable materials and with earth friendly designs. All of these are present with Tord Boontje.
Designer : Tord Boontje [ProductPage]
Our Recommended Partners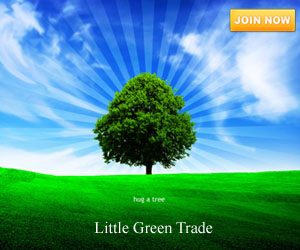 Advertise with us
Archives