Browsing articles tagged with " recyclable items"
Old and discarded skateboards are like any other discarded items destined to be on our landfills. If all of the skateboarders all over the world regularly discard their old and defective skateboards, our landfill will most like to grow faster. This can be prevented if we are just responsible enough of handling our reusable or recyclable items. The Skateboard Swing is just and effective and useful way of re-purposing an old and defective skateboard. In this way, your old skateboards will have a new life after they are being useful as a lovely sports tool whilst minimizing the growth of landfills drastically.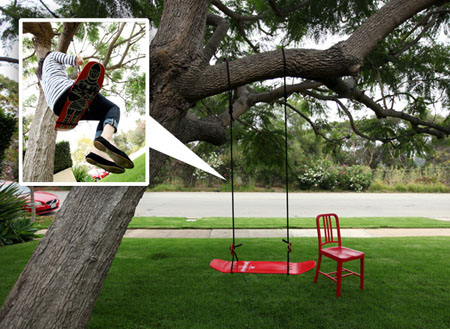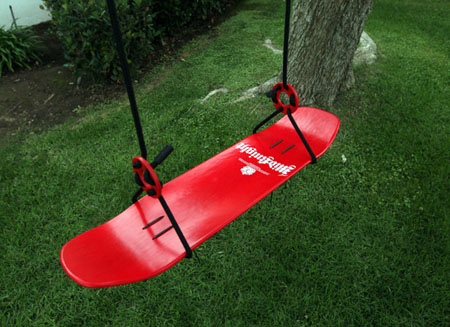 When we say eco-friend and do cared for the environment, there are many consideration to make in order to be hailed as eco-friendly like using recycled or recyclable items, using sustainable energy, using earth friendly designs and more. Saving those trees can be the best thing that we can do for us to be considered as eco-friendly and cares for the environment. However, this can also be one of the hardest, as you need to bring in those plants or sprouts, which is obviously a messy thing to do. The GreenAid will help you restore those dry sidewalk cracks and parking medians that we see around us.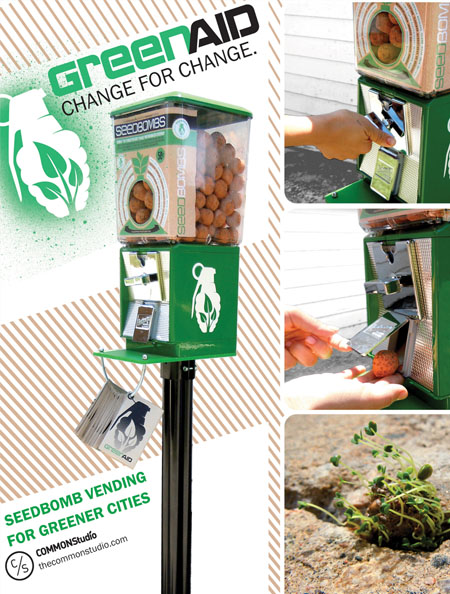 The GreenAid is a dispenser of seeds called the seedbombs, which on the other hand is made from a mixture of clay, compost, and seeds. Mimics the look and function of the traditional gumball machine, people can dispense a seed or two from GreenAid and have them thrown away anonymously into areas where they think needs to be restored. With this product, keeping our surroundings green, refreshing, and rehabilitated, thus a beautiful place to live and enjoy. The GreenAid works like a traditional vendo machine that can be placed from any areas where its service is needed.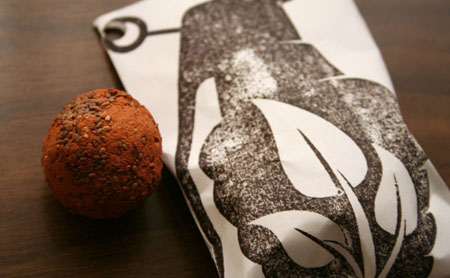 Via: Common Studio
Waste segregation is another way to show how we care the environment. We can separate the recyclable ones from the non-recyclables or wet against dry. Separating our waste can be hard to do, but the Basketbin made it easier for us to do. The basketbin has the retractable small bin wherein you can place your compost. Being small, retractable, and dishwasher safe, this small bin will work perfectly for your compost. The large bin on the other hand will take charge of your paper, plastic, and other recyclable items. With the easy to adopt mechanism that the Basketbin has, this can be a perfect or rather smart choice for your kitchen or office.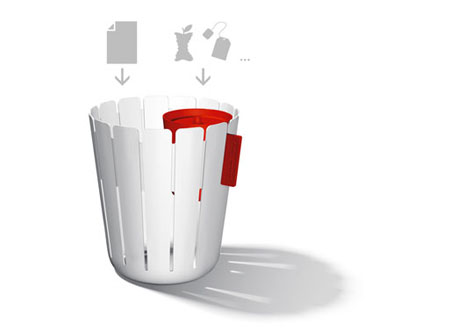 Our Recommended Partners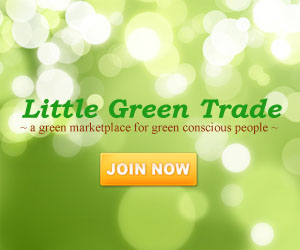 Advertise with us
Archives