Browsing articles tagged with " rechargeable batteries"
Renewable energy source is probably one of the best things to consider to help save the environment and thus, owning a Solar Power Super Bright LED Flagpole Light By Jumbl will be a great idea. As a solar powered light, this will provide majority of 15 to 25 feet flagpole bright night lighting at a low cost. This light offers easy installation saving you time and money for the job. This eco-friendly light for your flagpole boasts off 20 super bright LED bulbs, which will make your flag pole and your flag highly visible. Because it is solar powered, you will get to save on your energy cost and reduce your carbon footprint, which is beneficial to you and the environment. When fully charged, the light has the ability to provide illumination for 10 or more hours.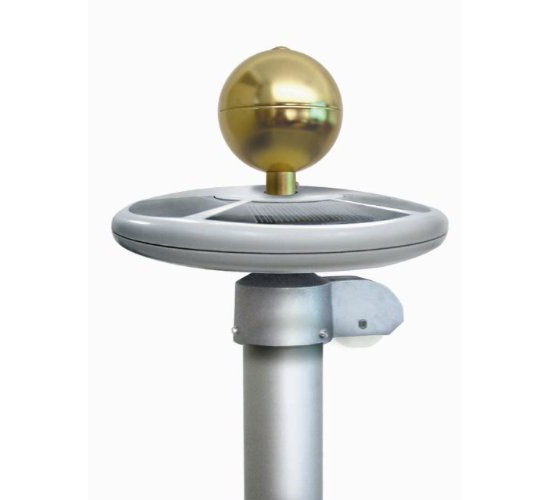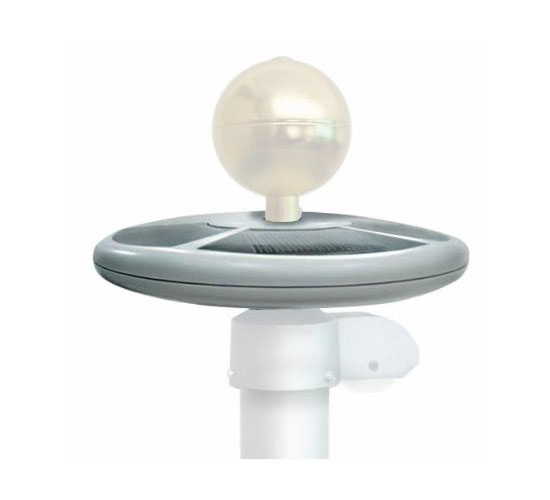 With the skyrocketing gas and electricity prices these days, it will make a lot of sense if we were to seek for some alternative sources and owning a Thames & Kosmos Wind Power Experiment Kit will help us teach our kids about the concept of natural sources of energy. Wind Power is an electricity generating thing that will help you juice up your electric powered vehicles as well as your rechargeable batteries. If you are interested in teaching your kids about wind energy and wind turbines, buying one or two of this wind turbine will definitely help.
Inside the Box
Inside the kit upon purchase include turbine blades of two different styles and a gearbox with three different gear ratios for you and your kids do the experimentation with ease. The box also contains six models you can build including a glider, sail car, jet car, tractor, race car, and tricycle.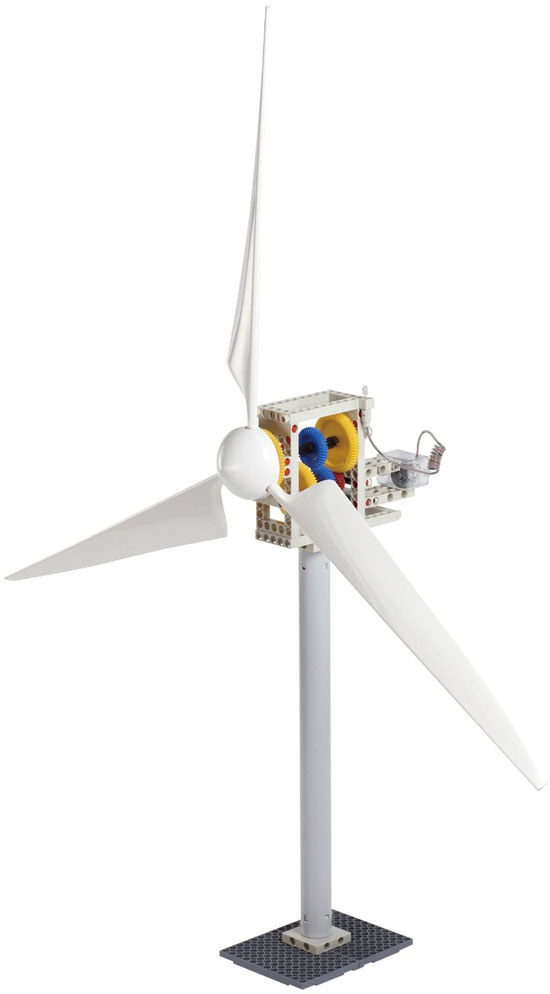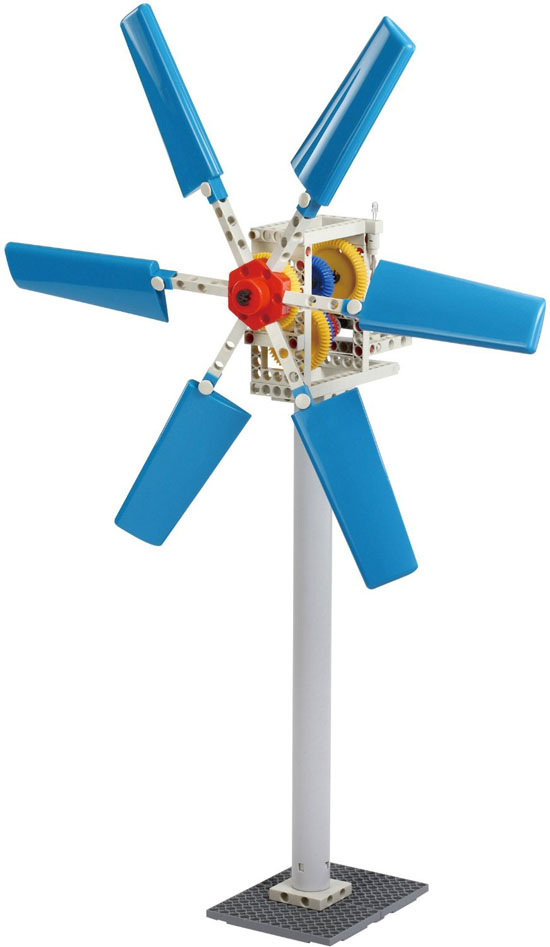 Almost everything we have in life today are battery operated from our remote control to the kids toys and the only thing that we can do to save on our battery cost is to own a battery charger like the Solar 11-in-1 Battery Charger from C. Crane.
With this charger, you will be free from constantly buying batteries to keep your battery-operated items functional. All you have to buy are rechargeable batteries and the Solar 11-in-1 Battery Charger. As the name suggests, this charger will make use of solar energy to charge your battery, so aside from being free from battery cost, you will also be free from your electricity cost. [Click here for more info about the Solar 11-in-1 Battery Charger]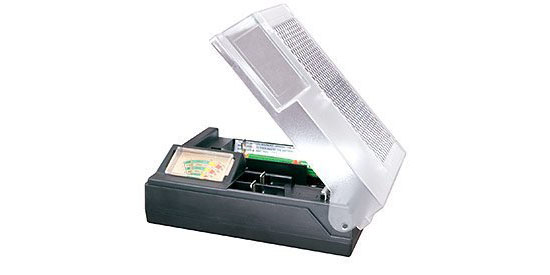 We already have heard about rechargeable batteries and we consider these products as eco-friendly, as it can help minimize the growth of landfills. If you think that this product is sustainable enough, then we definitely consider the GreenLED a highly sustainable one. The GreenLED is a battery recycling system that will give batteries we tend to think not useful anymore because of inability to power our gadgets a new life. In this way, there will be less harm to the environment that those discarded batteries are creating. In addition, the cost of manufacturing new set of batteries will be minimized as well, which will benefits both the manufacturers and the consumers. Great concept indeed!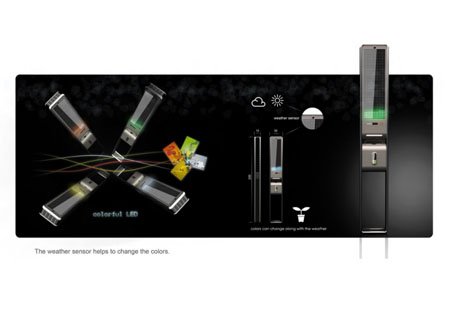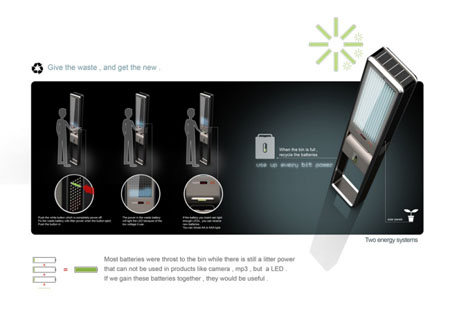 Maintaining a good hygiene can now be done in an eco-friendly way as well. We already have showerheads that allow us to conserve water, eco-friendly hygiene products like soap, shampoo, conditioner and more. Today, another hygiene tool will be joining with the rest of the eco-hygiene products and this time, it is the eco-toothbrush from Colgate. Designed by Diane Grohol, the said Colgate product is called Eco-clean. It comes with a repleacable head and has eco-bristles, rechargeable batteries, and eco-friendly packaging. With this product, the three months schedule for toothbrush replacement will be minimized and so as our landfills, as we will not be throwing our toothbrush anymore, but only the head instead.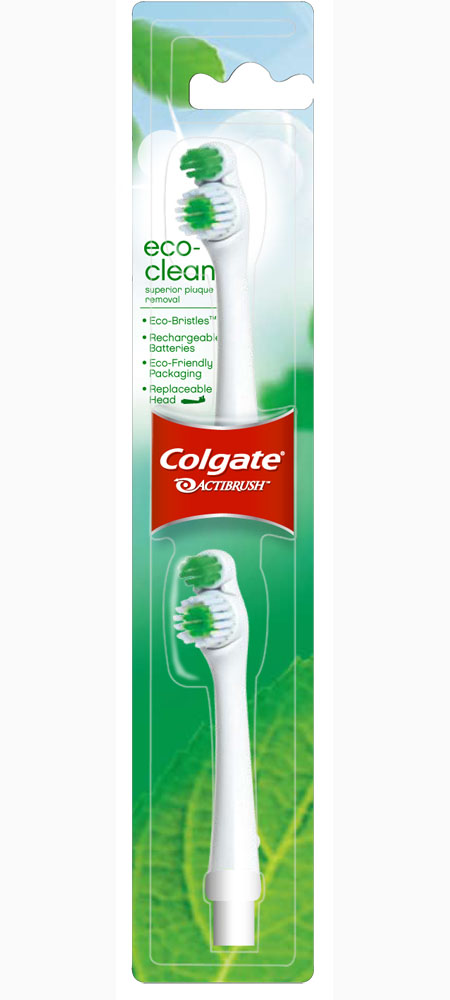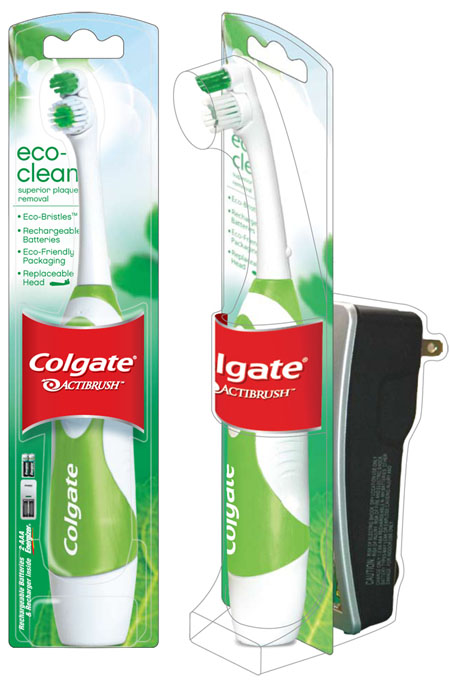 Source: Diane Grohol
If you think that living green would mean living the old way, then you must think again. The Hydrofill Fuel Cell is a product from Singaporean company Horizon Fuel Cell Technologies that has the ability to charge electronic gadgets at CES 2010. This eco-friendly device extracts the hydrogen from water and stores it in special cartridges that can fit perfectly into a pocket sized mini pack. Gadgets like IPods, cameras, rechargeable batteries and GPS can be charged using a USB port. Aside from the use of hydrogen, the process of turning water into hydrogen is another green feature of this product as it only produces clean and harmless water vapor.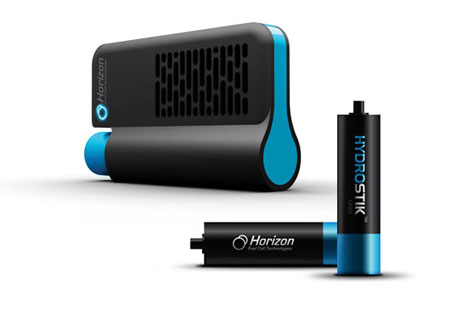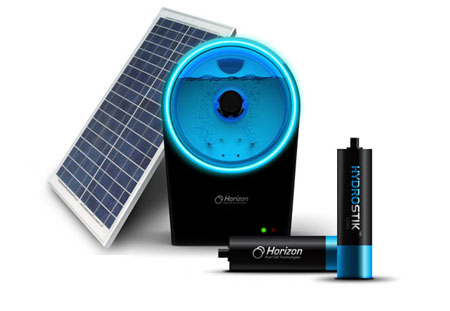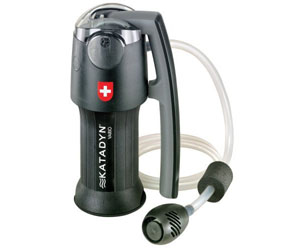 Our Recommended Partners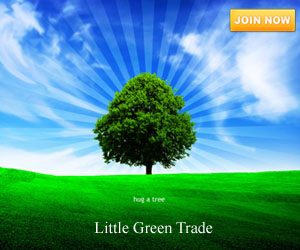 Advertise with us
Archives