Browsing articles tagged with " Pod"
Building an eco-friendly structure is extremely beneficial both to all mankind as well as the environment and so Victor Vetterlein created his W-pod Writers Pod Concept. The pod will be built in different location on a private property near Aspen, Colorado USA. However, Victor's client is a writer that wants the studio designed to be movable by truck or helicopter to various locations for writing inspiration purposes. For the said purpose, the write's pod is designed in accordance to public roadway restrictions, which is a maximum of 8 feet in width and 6 feet in height. The pod needs not to have running water supply as well as bathroom since all of its potential locations are within walking distance to residential structures. However, the post will have the desired amount of electricity supply and because locations are prone to heavy winter snow, the pod has the separate six feet high base frame and a detachable staircase.
When we do the laundry, we automatically discard used water. Although there are also some people that manage to reused it to water their plants or garden or clean their kitchen or rest room, majority of us normally throw those waste water we have for doing the laundry. It seems like this will never be an issue anymore in the coming years when the Eco-Pod concept design of Simon Hedt come into fruition. The Eco-pod is a washer and dryer in one, thus will save a lot of your laundry space. Other than that, other eco-friendly features you surely love about it is the absence of chemical and the waste water recycling will surely amaze every eco-enthusiasts out there. Oh! Before I forget, the Eco-pod also has integrated three washing basket/barrel dedicated for different fabric types, so you won't be wasting your time sorting your delicates. Really, it is an amazing concept design.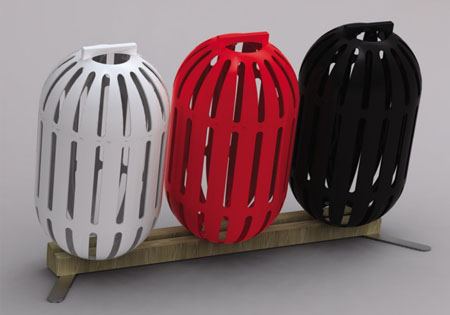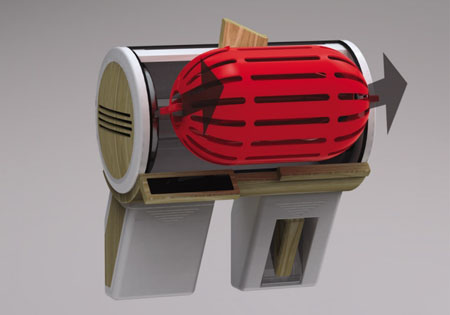 Washing delicates and small loads at a large machine or wasting some time, gas, and effort is definitely not a good idea. That is why more and more women are now purchasing a salad spinner just for this purpose. In order to make washing delicates and small loads an eco-friendly acts, RKS Team have created the portable and hand-powered laundry machine called the Laundry Pod. Aside from it being made from recycled materials, using the Laundry Pod will give you numerous benefits including the ability to re-use gray water in watering your plants, flushing your water closet and more. Since the Laundry Pod is portable, it can be used anywhere for small loads and delicates, thus saving you energy and trips to your favorite Laundromats.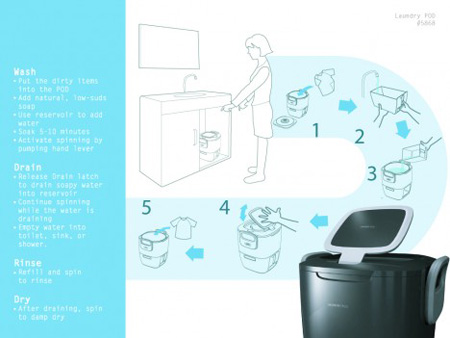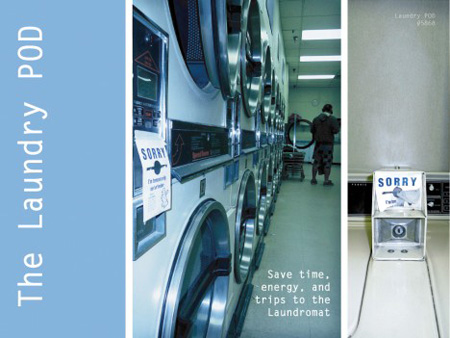 Source: Core77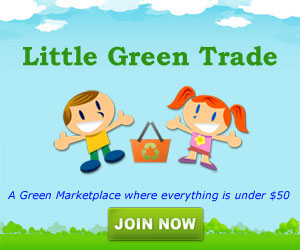 Our Recommended Partners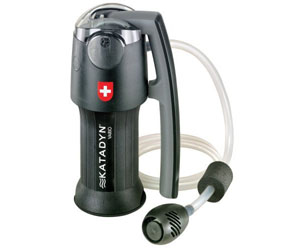 Advertise with us
Archives
Social Networks