Browsing articles tagged with " piles"
Just like newspapers, books are considered trash after reading especially if it is a textbook or activity book. Except of course to those books you want to read repeatedly. Building with books is just a great way to make use of those piles of old books we have at home instead of just simple tossing them out. Building with books can possibly create a comfortable chair, a catchy shelf and a lot more. All we just need is to be creative as we can be. In this way, we can help reduce waste, give our old books a new life, and help save the environment.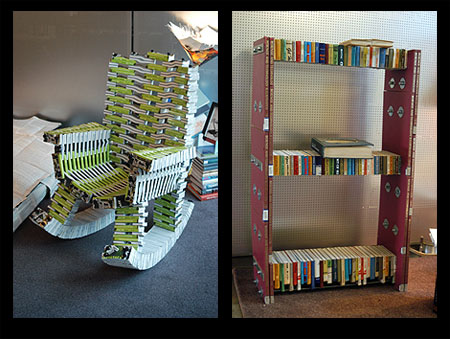 Source: Building With Books via Bookshelf
I have known a Medical practitioner before who read the daily newspaper and as a result, he had piles and piles of old newspapers on her backyard. Then I spotted this bowl dressed with an old Glasgow Herald Newspaper. I am thinking that, if those newspapers of a friend will be used for the same purpose, there will be no more piles of old newspaper in our landfills. Though, the bowl may look unsafe and unclean for food, it can only be the looks, just like the unglazed coconut shell bowls, which look dirty, but are safe enough for our hot soup. In addition, it can be added fun reading old articles and captions of a vintage newspaper while enjoying your meal.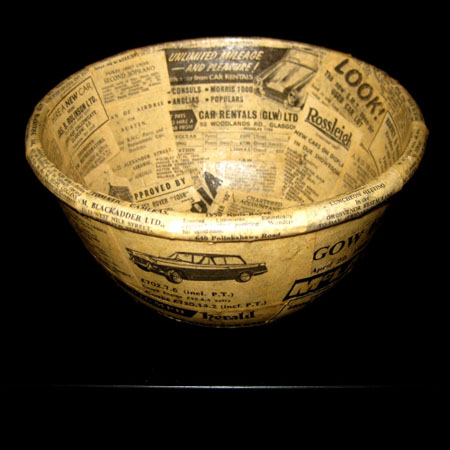 Source: Lina Weckner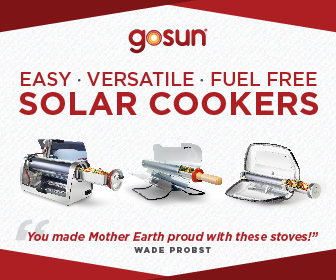 Our Recommended Partners
Advertise with us
Archives
Recent Topics Searched