Browsing articles tagged with " photos"
Biking itself is an act of caring to the environment and even when we do not bike, we can still help save the environment by recycling some bike parts and create new items from it like the Recycled Bike Chain Photo Frame by Resource Revival. The chain creates a stylish and durable frame that can hold your 5×7 photo print. [Click here for more information about Recycled Bike Chain Photo Frame]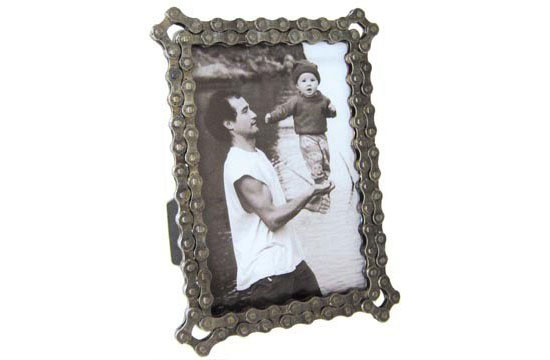 Recycling of old porcelain sets to create a new one is what Galerie Sofie Lachaert Tielrode is doing to make the Table Talks tableware collection.
Surely, you have known who the Autobots are and have definitely admired Optimus Prime and Bumble Bee in the movie The Transformers. Then, you definitely love the idea that Thai sculptor Anchalee Saengtai has with her massive Transformers sculptures that are made of spare car and truck parts. The finished products are the awesome Autobots of the most loved movie The Transformers. If you have not read this article and jump up into looking at the photos instead, you definitely would not think these are made of recycled items or scrap materials. This is just one of the awesome ways to reduce landfills and help save the environment.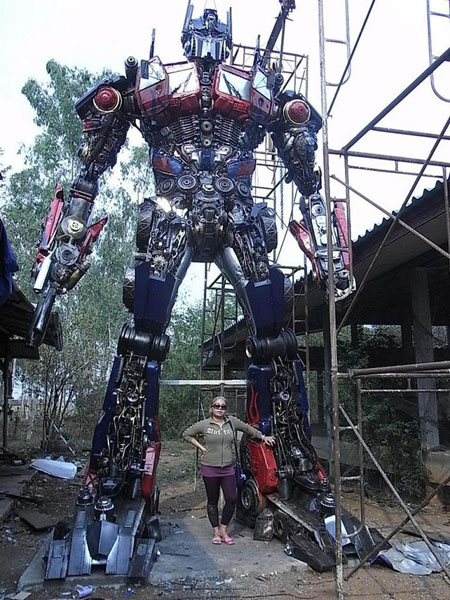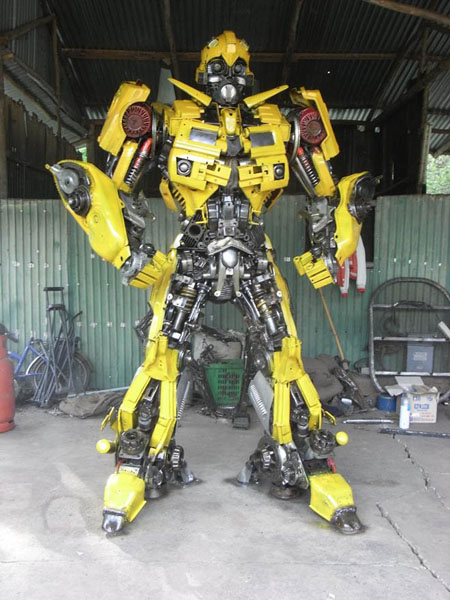 Recycling building is not a common thing since architects that care for the environment are now growing in number. Many are now aware that they can help save the environment in recycling or repurposing old buildings just like the abandoned skyscraper in Venezuela that turns unto a world's tallest shanty town. Hailed as the Tower of David, the 45-story abandoned tower is now called home by the roughly 2500 people Caracas, Venezuela. Looking at the photos, the building does not look so good to the eyes of the tourists, but the recycling is better that wrecking it and have its debris added to our landfills.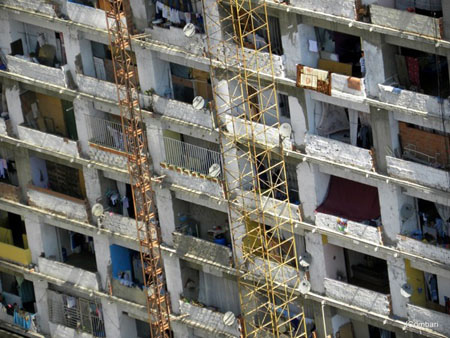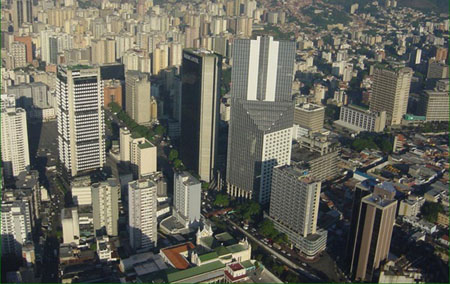 Designing a new eco-friendly piece can be done in various ways. With John Wiegand-Forson, he used existing products in designing new furniture pieces. One of the greatest creations he had is the chair made of old bicycle frames. Looking at the photos, the chairs are stylish enough that you would never think of being made from recycled items. The product is a great tool to help us save the environment without compromising the essence of style and elegance of our home interior design. Aside from the chair made from recycled bike frame, the designer also have other elegant designs and all made of used and existing materials.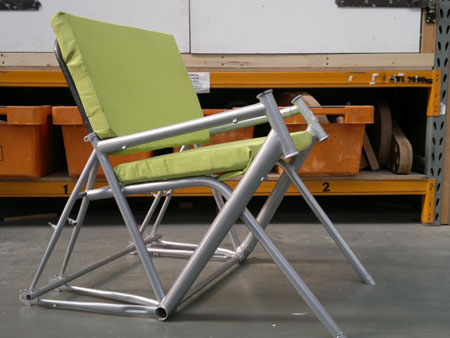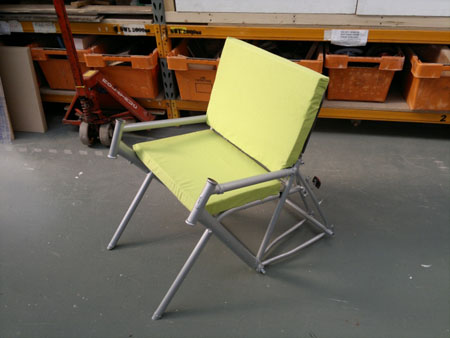 The use of bamboo and LED technology is becoming widespread worldwide when it comes to sustainability. Electronics engineer Bill Watson make use of both bamboo and LED technology to create a sustainable outdoor lighting system that will be featured in Lighting In Bottle festival in Silverado, California. Looking at the photos, the sustainable outdoor lighting system looks unique and eye-catching. Each of the bamboo shafts have LED-lit leaves installed with colors and patterns adjusted using a computer. It can surely add some catchy ambiance to any street, garden, and more. I think, this would fit well on beaches as well and it surely will attract more tourists.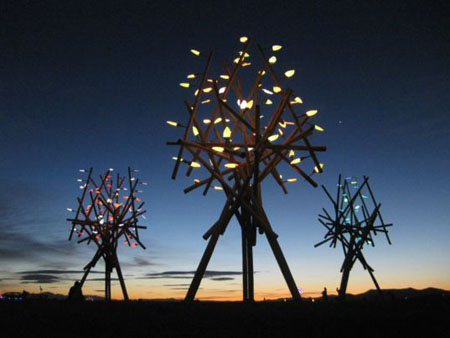 It is so nice to hear that many of the grocery stores are now into green packaging by replacing the traditional plastic bags into a greener one like the disposable Eco Bag. Designed for your green products like parsley, fennel, onions, and more, the disposable eco bag is harmless to the environment and is made of processed materials, which includes a two-layer kraft and inserts from a translucent material. Looking at the photos, the disposable eco bag also looks safe for your greens. One must note though that, the eco bag has the ability to carry a half kilograms of goods.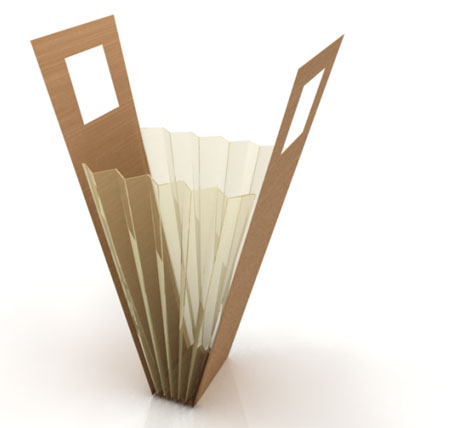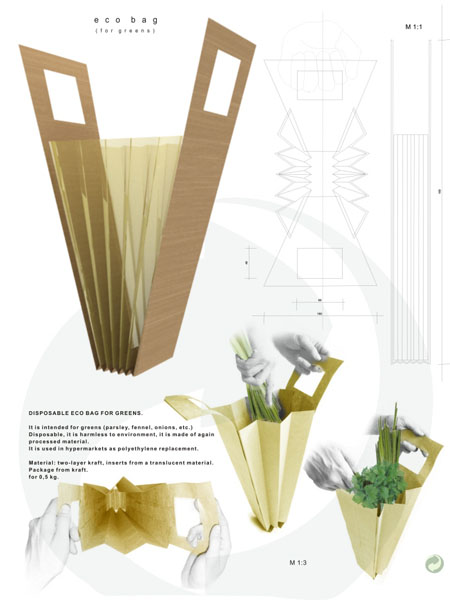 Source: Kate Dekhtyarenko
Cardboard furniture has been around for quite sometime as a form of respect to the environment. We all know that cardboard is easy to dispose and doesn't have any chemical to decompose. In this way, every time cardboard's life has come to end, it normally decomposes itself if not recycled. Another designer paying tribute of cardboard's green factor is Architect Paul Coudamy from France. Coudamy's eco-friendly design is the Cellolose, a meeting pod made of cardboard. Looking at the photos, the cellulose has the ability to hold up to 4 people or so making it a perfect venue for small meetings or casual talk.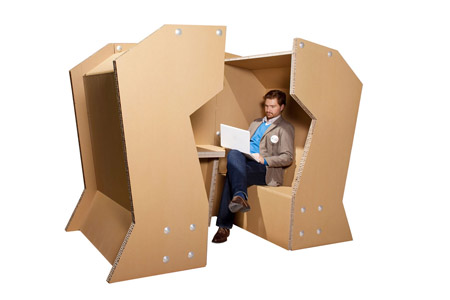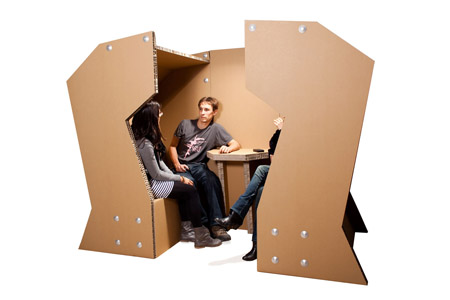 Our Recommended Partners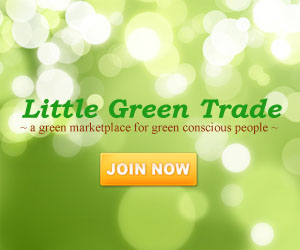 Advertise with us
Archives