Browsing articles tagged with " pet bottles"
Renault Sand Jumper concept car would be the perfect transportation while driving on the beach. It's an electric car that takes advantage of the sun energy to recharge its onboard batteries using nano solar paint. Not only that, this concept car interior is also constructed from recycled PET bottles and other recycled or recyclable materials.
Cruise around at the beach and recharge the onboard batteries of Renault Sand Jumper in just over 8 hours at night. Designed by Luis Pedro Fonseca, this vehicle also features the quick charging mechanism to enable you recharge the battery in just 90 minutes.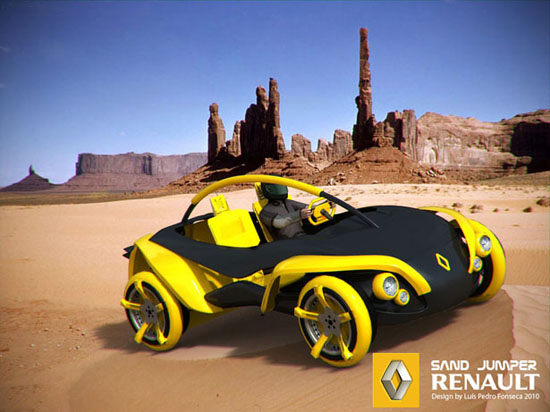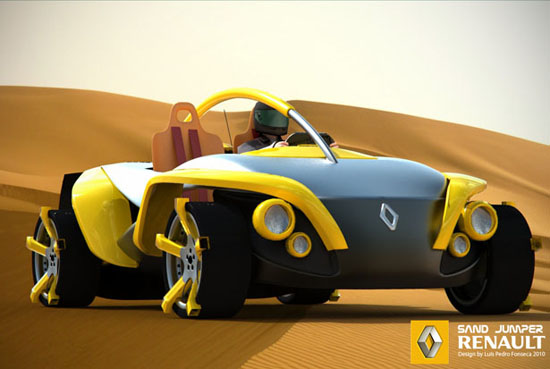 With the aim to reduce waste from disposable umbrellas in Japan, designer Kam Leang decided to design Renkasa Umbrella that will definitely prevent users from tossing it off to landfills. The designer has decided to associate the umbrella with daily events and monetary value.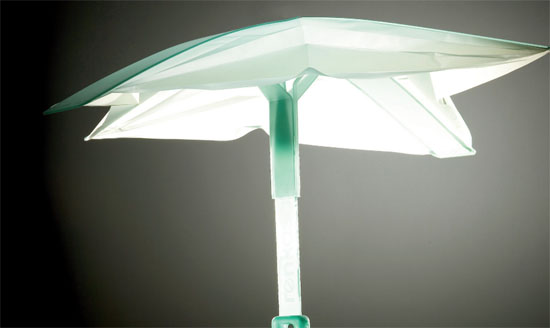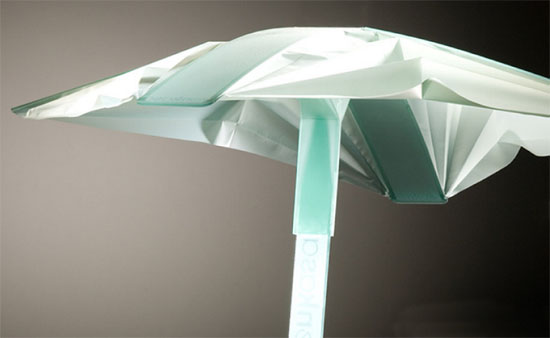 Continue reading »
Disposing of our waste sustainable is a project by almost every government unit worldwide. We have heard already about segregation of biodegradable and non-biodegradable waste. Then came along another way of segregating waste according to type like paper, tin cans, glass bottles, PET bottles, and the like that is now becoming a practice by many of us. Today, another tool will soon help us in disposing our waste sustainably. If we have been recycling grocery or shopping plastic bags for waste bin use, the Recyclable Waste Paper Bin will be your next best bet for an even more sustainable way of disposing waste. The prototype has already been presented, hope that this will come available on the market sooner.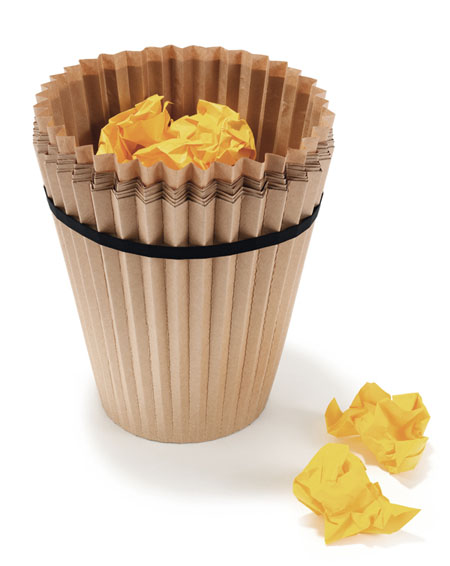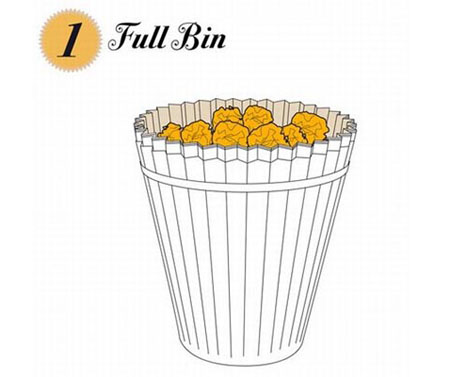 The use of PET bottles is now common to beverage manufacturers and the moment these PET bottles are emptied, these are generally destined to our landfills, which are obvious not favorable to the environment. However, many of the designers nowadays are now into designing things that make use of our garbage and the creation of the Bubble Chandelier is one of the examples. Designed by Shaun Kasperbauer, the Bubble Chandlier makes use of empty 2L PET bottles creating a bubble like effect of the chandelier. With this product, landfills will surely be minimized dramatically while enjoying the elegance of the lamp, as it completes our home interior design.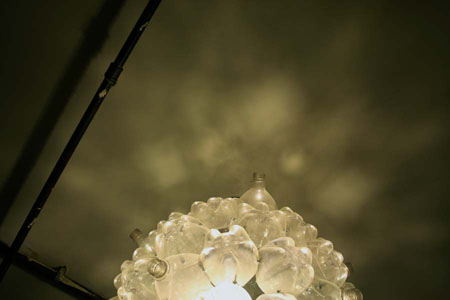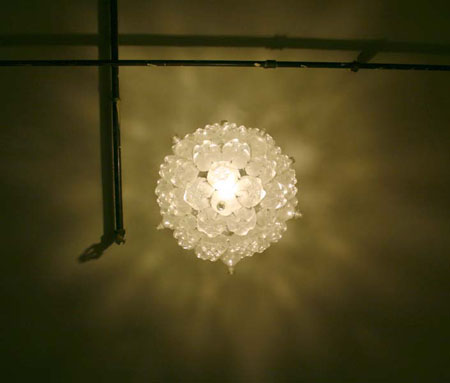 Recycling is becoming easy nowadays with the numerous interesting designs and design ideas using recycled items. The Bottle Flower Lamp is just one of the few reasons why recycling is fun.
FLOWER LAMP is a room lamp made from PET soda bottles, stones and a beautiful decorative ceramic pot. It is very flirtatious and protagonist in any space where it is installed, creating a suggestive atmosphere very light and romantic. The locations of the house that it likes are the console from the receiver, the sideboard in the dining room or bedroom dresser.
It also worries about the health of the planet, so it is made of two reused PET bottles up to 95%. Its water-based paint is free of solvents and gases too.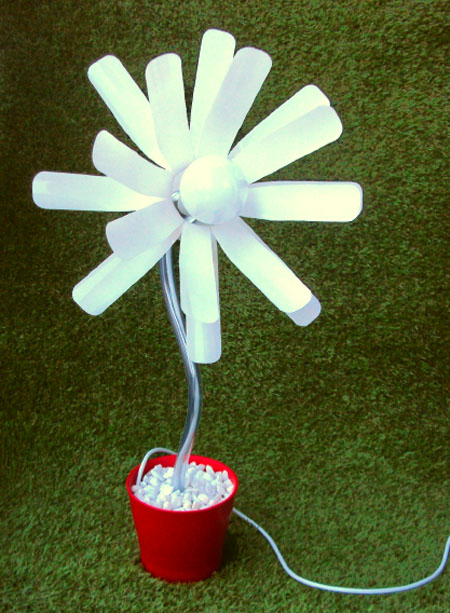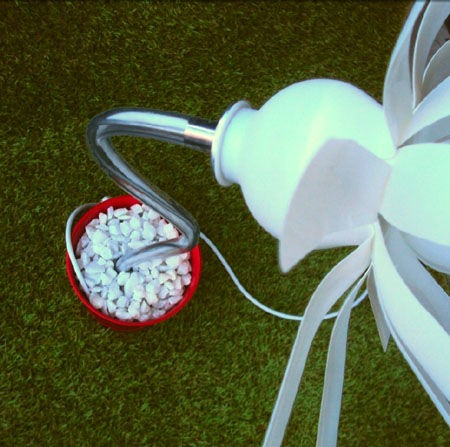 Green architecture has been around for quite some time. Some of them uses solar energy or wind energy to support the structure's electricity need, making them qualified to be classified as green architecture. Some of the structures use recycled materials like PET bottles, recycled lumber, and more in order to be categorized as eco-friendly and Green Nest is just one of them. Designed by Bolivian architect Ingrid Vaca Diez, the Green Nest is probably the greenest house on earth as it is made from unwanted stuffs like plastic bottles, expired powder milk, horse manure, and everything that are available. With the help of other six women, the Green Nest was built.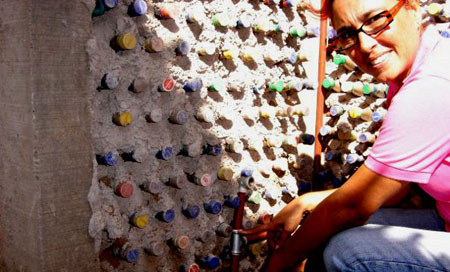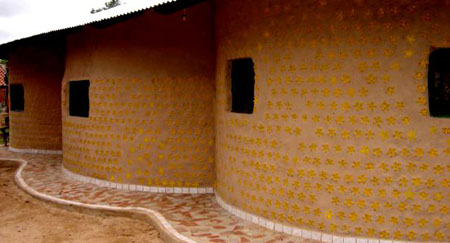 PET bottles are normally destined to landfills, which are known to be harmful and hazardous to our environment. With caring for the environment in mind, South African designer Heath Nash created and presented his multi-colored chandelier that is made from recycled PET bottles at Milan Design Week. The project is hailed as the Bottleformball and is constructed using a hand-made wire structure. The recycled PET bottles are carefully attached with each other creating the Bottleformball with an eye-catching shade that no one would think it is made from recycled materials. Aside from Milan Design Week, the Bottleformball was also been presented at the Misael Gallery.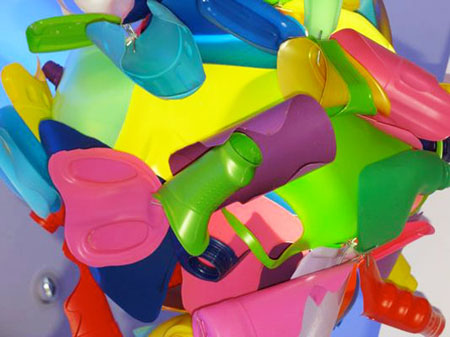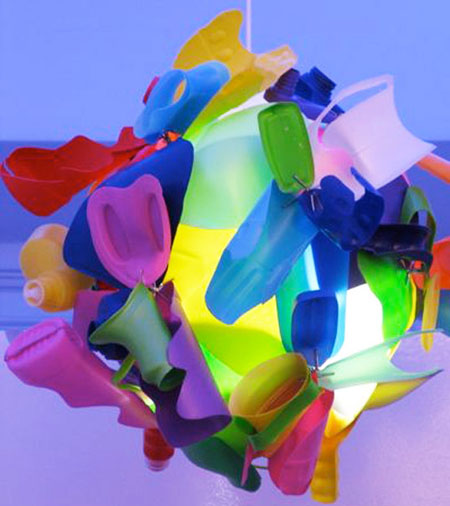 After enjoying the refreshing taste of Coca-Cola, we always tend to discard or throw away those empty pet bottles. We all know that pet bottles are recyclable and many have used them as containers. However, designers from Emeco come up with a different idea, thus a different product from the same supposed to be discarded product, the empty coca-cola pet bottles. People from Emeco had created the 111 Navy Char, wherein as the name suggest, it is made from 111 Coca-Cola empty pet bottles. Looking at the photos of the chair, they look like made of first hand materials. With this product, drinking lots and lots of coca-cola can now bring good to the environment.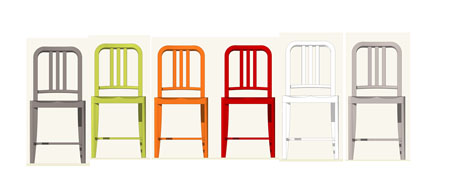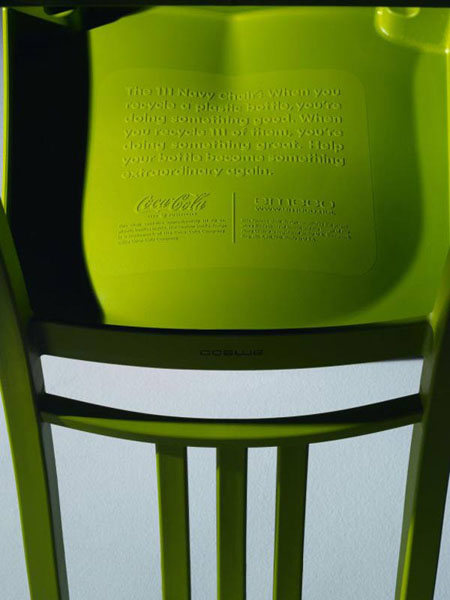 Via: Chairblog
Drinking bottled water and other refreshing drinks is a wide practice worldwide, thus resulting into mountains and mountains of landfill filled with empty and used PET bottles. To help reduce or minimize the growth of landfills of PET bottles, the Santa Cruz family from Pureto Iguazu, Argentina have designed an eco-friendly castle called as the La Casa de Botellas. The whole castle is made of recycled PET bottles.
Below is the list of number of bottles used in each part of the house.
• 1200 PET plastic bottles in its walls
• 1300 milk and wine Tetra Pack containers in its roof
• 140 compact disk boxes in its doors and windows
• 120 PET plastic bottles in the couches
• 200 PET plastic bottles in the bed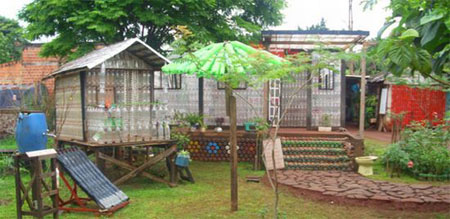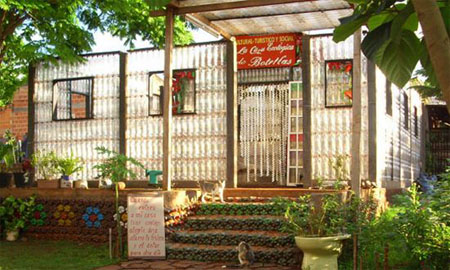 For storage of various items from our house, we tend to purchase plastic wares available in stores around us. We all know that these plastic wares are harmful to the environment. To help us keep our things in-order whilst keeping the environment at its best, designer Mika Tolvanen has created the Restore storage basket. As the name suggests, restore is made from recycled PET bottles. Available in light grey, dark grey, green, and blue, restore is perfect for storing your books, magazines, and other collectible items as it has the spacious dimension of 35 X 48 x 23 cm. The polymer felt completes the structure of the basket.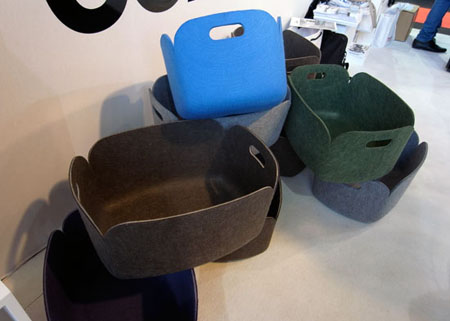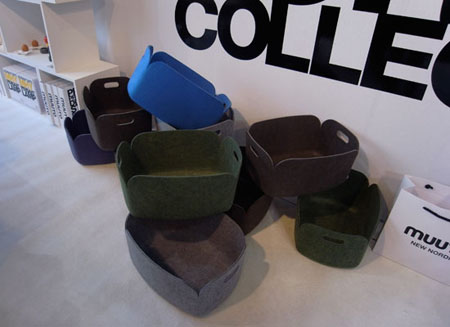 Our Recommended Partners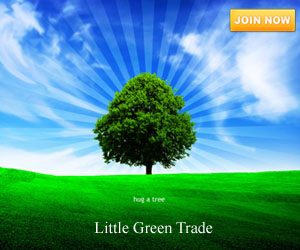 Advertise with us
Archives