Browsing articles tagged with " paper pulp"
When we say table lamp, most them are made from metal, wood, or any other hard materials. However, with the environment restoration in mind, designers Claesson Koivisto Rune created the W101, a table lamp made of paper. With the materials used for the lamp, the W101 is hailed to be the pioneer in being the table lamp made of paper. The material used for the lamp is a DuraPulp, a 100% biodegradable composite that is made from paper pulp and organic plastics. Aside from being durable, reliable, and eco-friendly, the W101 table lamp also has the elegant look that will adds up to the style and elegance of your room while providing the warm and eco-friendly illumination that you need.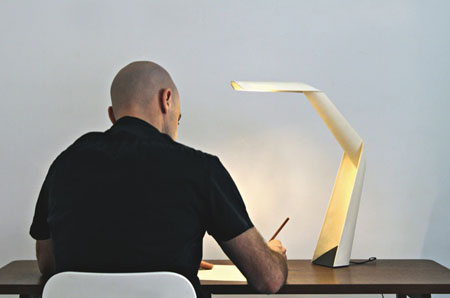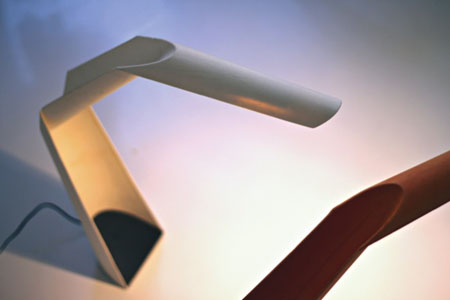 If you are one of those who have just recently own a Dell Inspiron Mini10 or the 10V netbook, then you probably have contributed in saving the environment. The recent packaging of the DELL Mini10 is made from bamboo. We all know that bamboo is a sustainable source of material, as it rapidly grows. The bamboo is also hailed as the fastest growing woody plant in the world. Aside from being fast growing and elegant, bamboo is also durable making it the best alternative for foams, corrugated cardboard and paper pulp. In addition, bamboo's roots also helps prevent soil erosion thus, a good friend of the environment.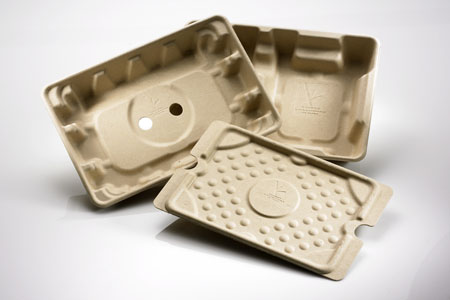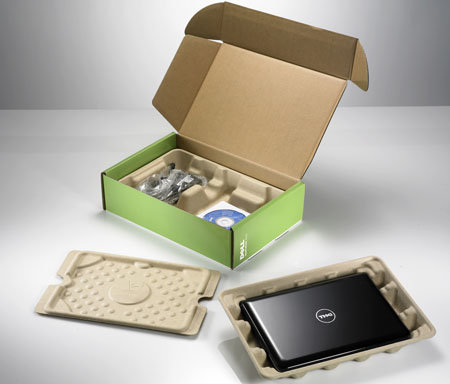 Source: Dell
Being always on time requires you to have a functional clock. The PaperPulp Clock by Chris Kown and Ramon Middelkoop will not only keep you on time and allows you to not waste your time but will also help you save the earth. The PaperPulp Clock is made of recycled paper pulp forms making it not only a nice looking and functional clock but also an eco-friendly one. In addition, the production process of the clock requires a little amount of energy and uses the sun power to dry the pulp. Another green feature of this one of a kind clock is its being recyclable at the end of its useful life by having it recycled.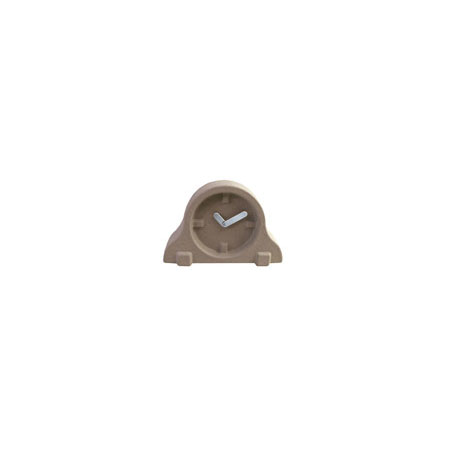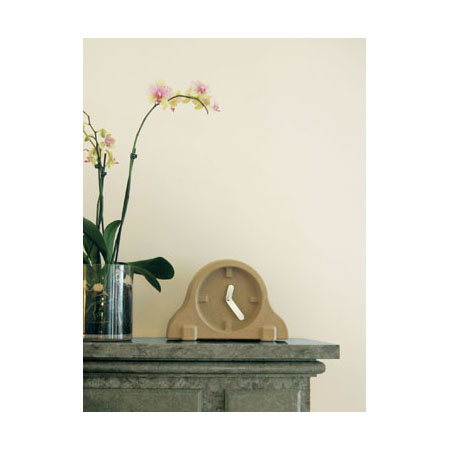 The Baja BBQ Firepack by Mike and Maaike is an innovative charcoal packaging that light and burns away instantly in the grille, thus making your barbeque experience truly simple, clean and chemical free. The product is made from 100 % recycled biodegradable paper pulp. Its package contains 2 lbs of natural lump charcoal and it has an integrated chimney that makes the coals perfectly hot without using any chemical or lighter fluid. After burning, coals are now ready to cook in 15-20 minutes. Baja BBQ Firepack is designed by Mike Simonian and Maaike Evers for Design Annex/Lazzari. Great job guys !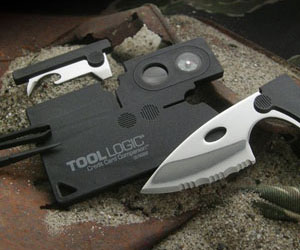 Our Recommended Partners
Advertise with us
Archives
Recent Topics Searched