Browsing articles tagged with " Panel"
We have received Glove chair in our inbox last week. In this design cardboard panels, originally used as bicycle packaging, are re-used. The material has been folded and sowed together to create a glove shaped chair. On the seat the original illustration of the bicycle has been kept intact to accentuate its origin. No upholstery is applied, although it might be possible.
The aim of this design is to create a modern unconventional shaped chair from a slender material. One panel is applied to create the seat while another panel is used to create the back and bearing construction. A straight unfolded panel is applied to stabilize the structure in longitudinal way. The whole construction is fixed on a base also made of cardboard.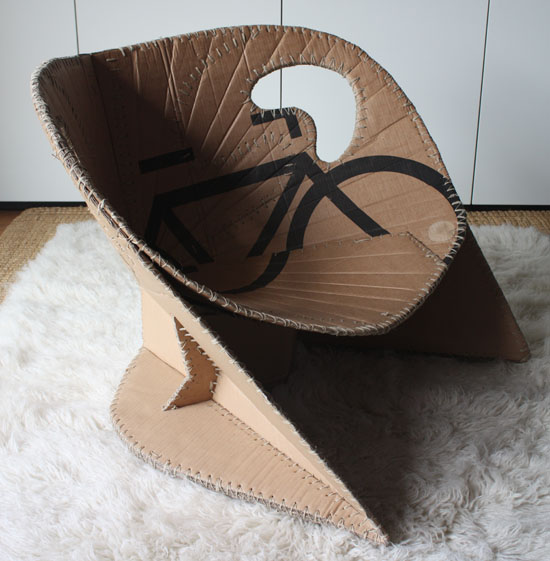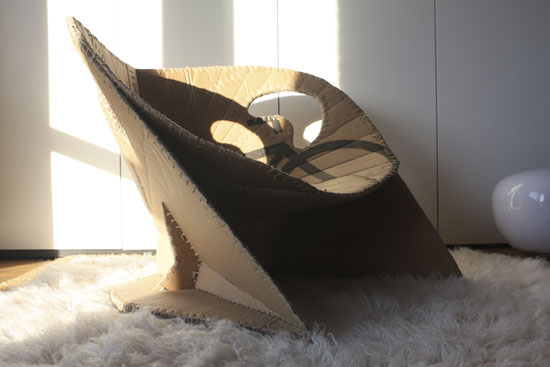 We all know that solar panels is a great way to save huge amount of money for our energy use because of its ability to produce electricity after collecting solar energy. The new solar panel form NREL will definitely roll your eyes as it doubles the energy it can produce while cutting down the cost into half. With the help of the concentrated photovoltaic or CPV generator, the Amonix is definitely the most sustainable solar panel at the very moment. If people will never get tired of developing eco-friendly and sustainable product, saving the environment will be as easy as a snap.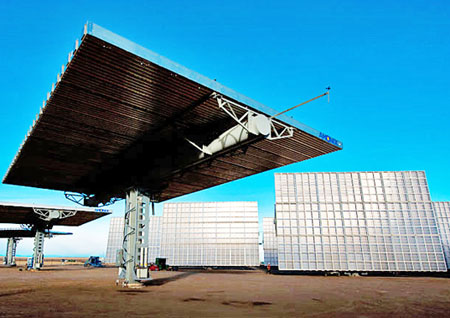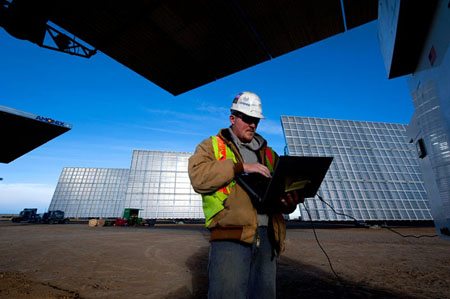 Solar powered gadgets are available everywhere. Joining with other designers who also wanted to help save the environment is Stuart James Sharples who created the Solar Fan, a solar powered personal fan. It has an adjustable solar panel that is responsible in collecting the energy from the sun to power up your personal fan. This cute fan is perfect for personal use for your car, home office. It also has four suction cups that will stick and keep your unit in-place to your glass window and the head can also be easily titled to your desired position. Being a solar powered gadget, it will not cost you any electricity to power the fan up.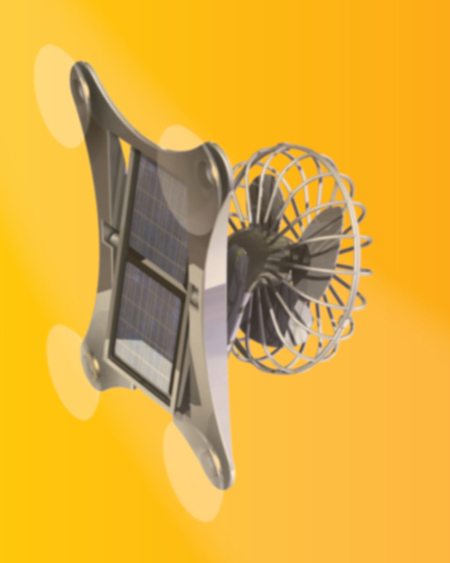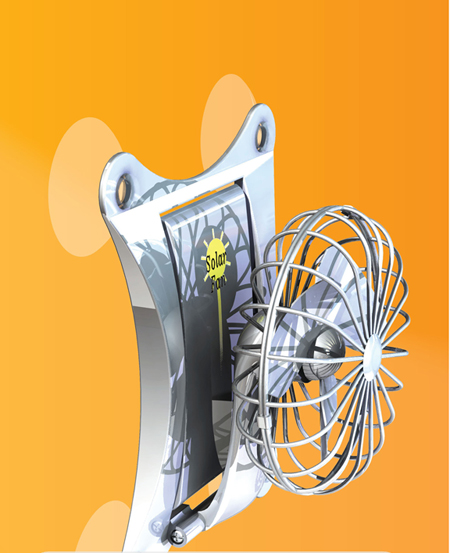 Source: Stuart James Sharples
Our Recommended Partners
Advertise with us
Archives