Browsing articles tagged with " packaging design"
The Motorola ECO Packaging will now limit the number of old cell phones stocked in drawers unused. Since new phone models are coming out continuously, this resulted for obsolete cellphones to be stocked in drawers unused.
We already have heard about a clothing packaging design that can be recycled and used as a hanger. This time around, it is Lee's turn of showing how they care for the environment. Through the Never Wasted packaging design of LEE, a known clothing brand, consumers do not have the chance of putting the packaging in the trash. The Never Wasted can be your stylish "Do No Disturb" door knob signage, desk calendar, bookmark, fun mask, credit card or ID card holder, snake and ladder game board, pencil holder, and more. Each part of the Never Wasted has its own purpose, thus you never have to trash even a single part of the packaging. Even the handle can be your shoelaces, pretty amazing. -via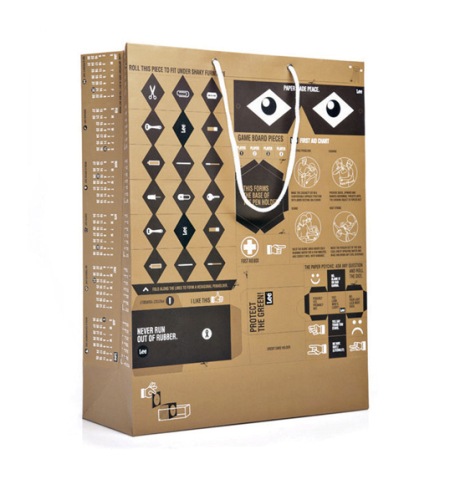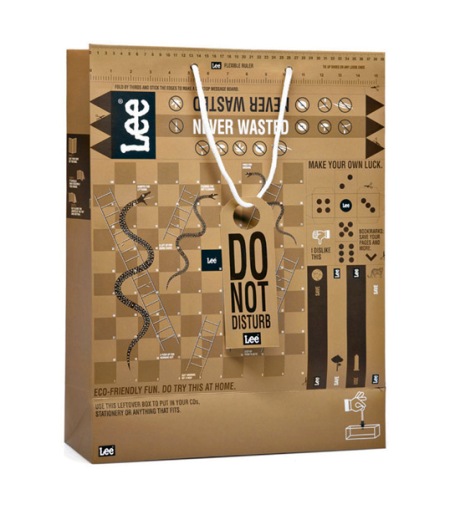 Multi-functional item is common nowadays. More and more people are having trouble with small living space that is why majority of us right now want a design as compact as possible. The SPACKS is a multi-functional packaging design. It can work as your sturdy packaging for your various items, whilst serving as your portable loud speaker. This fashionable packaging and speaker in one will not only lets you save some space but also gives you the chance to help save the earth because the Spack is made of cardboard and features an extended lifespan, which will save you money and minimize landfill as well.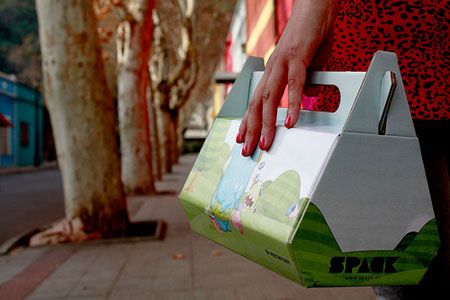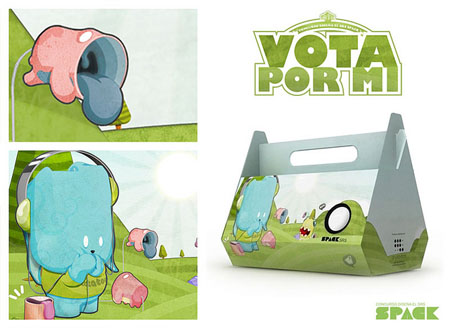 Designing a packaging material with care to the environment can be a challenging job especially if you are not that attached does not really care about the environment. However, if you care enough, there can be endless possibilities and ways in designing eco-friendly packaging materials. United Kingdom student Ben Huttly show off his care to the environment through his design project, a biodegradable and recyclable packaging design that uses natural cotton twine in keeping the product and label together. On the other hand, the label is made of biodegradable paper with seed embedded on it. In this way, consumers can not only enjoy the freshness of the products but also plant one on their backyards.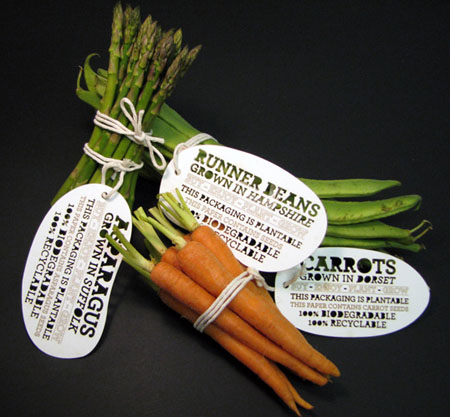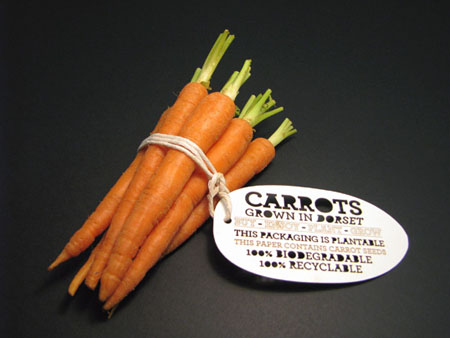 It is lovely and heartwarming to continuously see people who are eager to help save the earth in their own little ways. Elena Harith was just a few of the designers that wanted to show to the world that they care for the environment by designing an inviting yet eco-friendly utensil design. Hailed as the Jasa Eco, this utensil design is made of organic and recyclable material. The design consists of a plate, cup, and a teaspoon. The product's cool and refreshing packaging design made it more inviting to patronize those eco-friendly products available in the market and live the green life.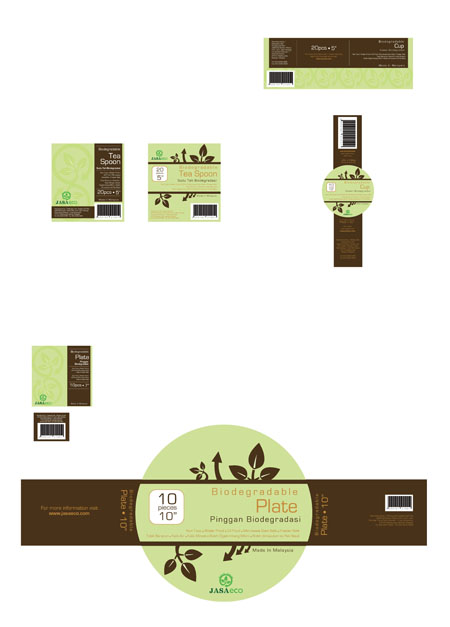 Source: Elena Harith
Packagings are normally made of plastic and are obviously harmful to the environment. With the aim to help save the environment, designer Matthias Burhenne designed an eco-friendly packaging for China's pioneer in organic farming Tony's Farm. The packaging is made of molded pulp. It is stable enough to hold the vegetable safely and when empty, these packaging products are also stackable, thus a space saver. Moisture resistant, re-usable, and recyclable, this eco-packaging will surely make a large contribution in keeping the environment safe and a loveable place to live. The Tony's Farm eco-friendly packaging design will surely help save the environment while keeping the freshness of the farm produce delivered to your doorstep.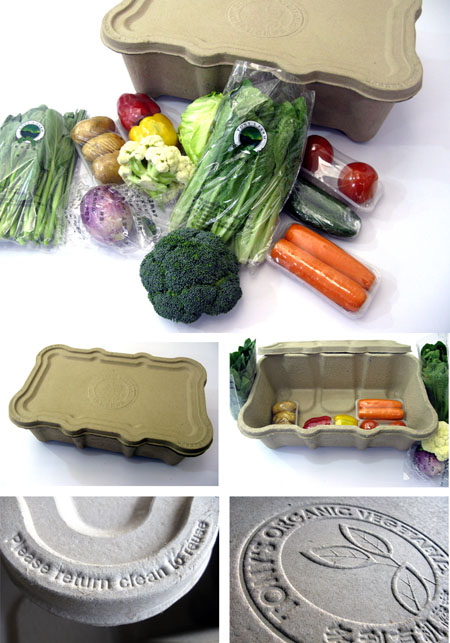 Source: Matthias Burhenne
Packaging materials are generally destined to be on our landfills after every use, which is eventually not a good idea for the environments. With the aim to help save the earth, designer Randy Chiang has created the Flicker, a packaging designed that allows users to recycle and use it as a lamp. The Flicker can be an elegant table or pendant light. It has the sleeves that can be slid up and down to work as the lamp's manual dimmer. Using a low energy-consuming bulb, the flicker can already be an eco-friendly lighting system and an eco-packaging design in one.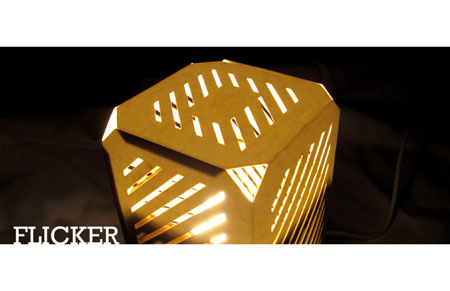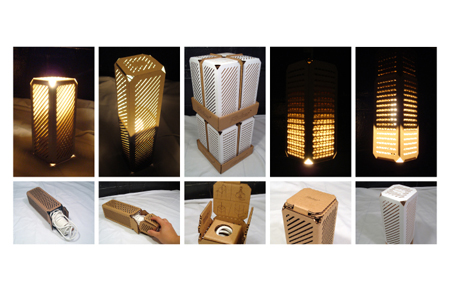 Sailing is fun and breathtaking, and cleaning sailboats requires items that my causes harm to the environment that will make many of the sailboat lovers feel guilty about. However, sailors can get out of this guilt feeling with the eco-friendly packaging for a sailboat cleaning kit designed by Anne Raynor. Her one of a kind packaging design from Swab has the outer package that also serves as a collapsible bucket, thus a recyclable one. With this wonderful product, sailors can now enjoy the sea with lesser guilt feeling of harming the environment, thus more fun sailing on the waters under the sun.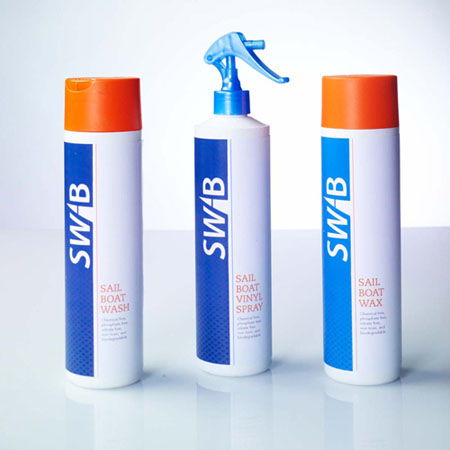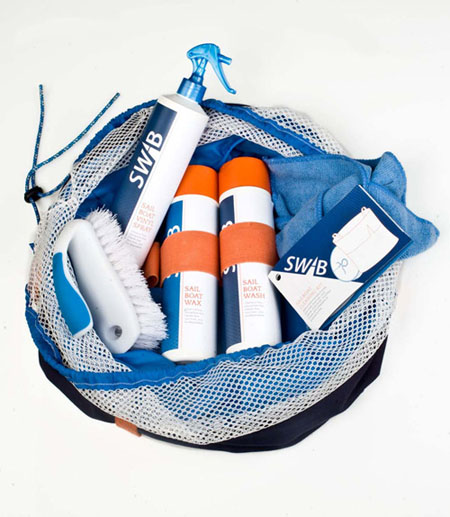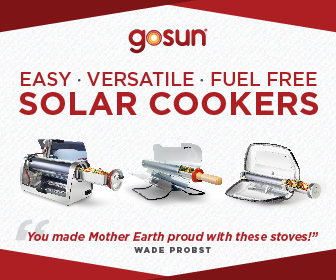 Our Recommended Partners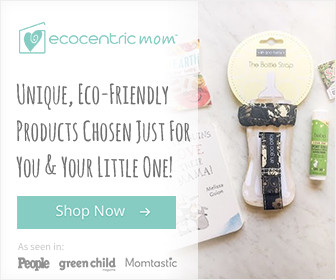 Advertise with us
Archives