Browsing articles tagged with " natural illumination"
An architectural design can be considered green or eco-friendly for various reasons and in the case of the Cloud No.9 by Andrew Simpson Architects. The Cloud No.9 has ample natural illuminations in the entire structure.
If like many other, you are also questioning as to how you will move in the future without harming the environment, then the Toyota Eco-Mobility Exhibition Building will give you the idea how. Built in Barcelona in 2004, this one sustainable building is built under a photovoltaic panel. Therefore, from that alone, the building is already benefiting the sun through solar power, which is obviously eco-friendly.
We have seen various eco-friendly architectural designs intended for events in the past and this time, it is time for the EMU or Eco Music Festival to do their part in wooing the world with good music whilst caring for the environment. The EMU has hailed their tent the greenest around the globe with the help of a design firm, Neenan Company, as it has used different eco-friendly materials like salvaged pine beetle killed trees, bamboo, reclaimed army parachutes for the canopy and more. Aside from that, the canopy is double layers and thus it has the ability to block direct heat from sunlight. However, it allows direct light to pass through for natural illumination inside the tent.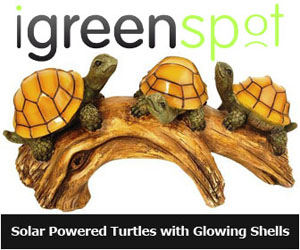 Our Recommended Partners
Advertise with us
Archives