Browsing articles tagged with " living room"
We all want our homes to be organized and sturdy with the help of our lovely and functional furniture pieces similar to Lohas 3 Tier Shelf. However, the Lohas is not just a shelf that will let you organize your things but also an eco-friendly piece of furniture that will let you keep everything organized while keeping the environment safe and clean. [Click here to know more about Lohas 3 Tier Shelf]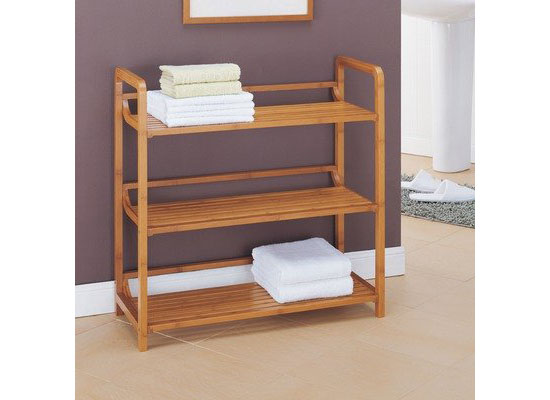 Earth friendly designs have gone too far these days. We have seen designs using eco-friendly materials like paper, bamboo and the like because these can be easily disposed of and decompose fast especially papers. This is one of the reasons why paper cups are made and are rarely recycled. However, designers from Japan find ways to help reduce the growth of paper cups in our landfills and have created the Recycled Paper Cup Lamp that resulted into a one eye-catching wall sconce. You can have it as your illumination tool and sustainable home décor in your living room, patio, or in your kitchen.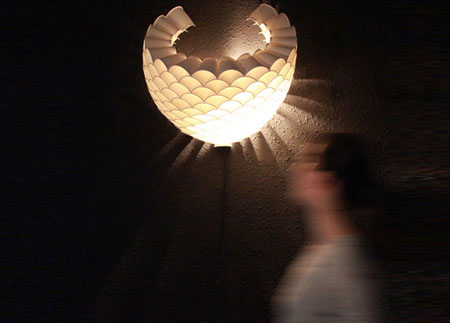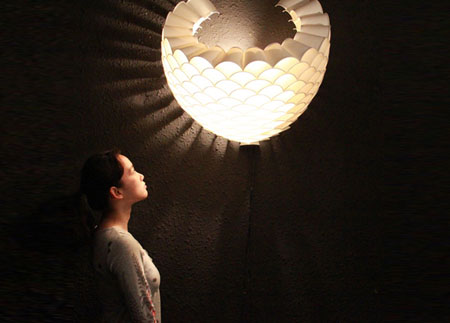 Recycling old items can be hard especially if you are not artistic by nature. The moment you see rotten objects, you immediately will have it discarded. However, this will not be the case with people who have artistic minds like those behind Frees.Co Equipe Creativa. They have created the Tub Chair, a stylish rocking sofa out from a used bathtub. On the chair's seat is a foam to provide its users to have a comfortable sitting or rocking experience. The sofa looks perfect for your garden or patio as well as in your veranda and living room. They have painted the sofa black and white creating an elegant and classy look.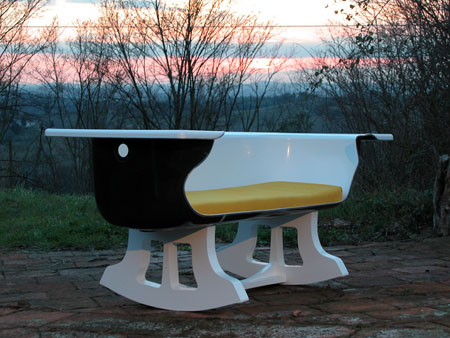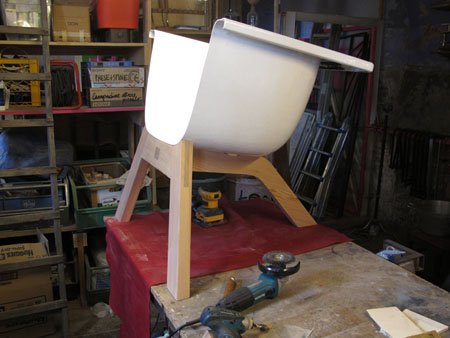 Source: Frees.Co Equipe Creativa
Owning an RV is common to celebrities and adventure lover individuals. We all know that RV are manufactures using first hand materials. However, with the growing awareness for global warming, more and more people are looking for some ways just to help save the environment and this include the reuse of old items like what Matthew Hofmann did with a vintage 1970 Airstrem trailer, which he turned it into a modern and comfortable living space. The space is complete with a living room, kitchen, bathroom, storage and more. Most of all, the vintage trailer turned living space is mobile, thus works closely similar to an RV.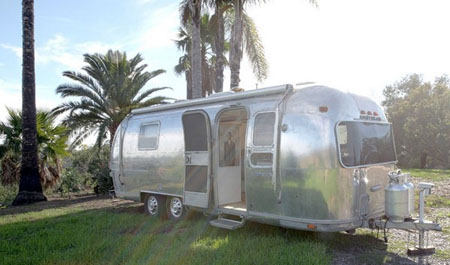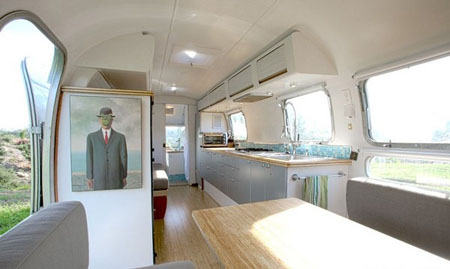 Burning your fireplaces, grill or stove may require something that can harm to the environment. The Kindling Wood Rolls will eliminate this harm threat. The Kindling Wood Rolls are compressed kindling wood rolls made from renewable forestry areas. Each of the rolls is soaked in natural resin and paraffin. Now, would there be any safer way to light your fireplaces, grill or stove? In addition, the kindling Wood Rolls looks stylish enough to be piled up next to your fireplaces or grill or stove. It surely will create a cute, unique and decorative look to your kitchen or living room.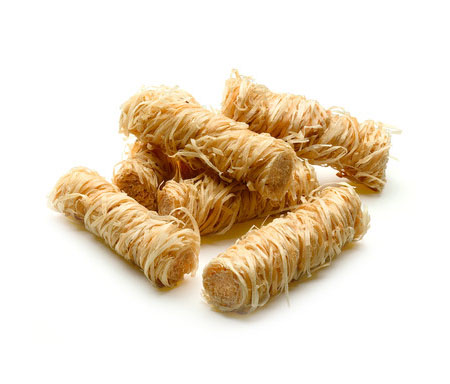 Source: Manufactum
Place your electronic equipments passively to the new eco deco collection. A cabinet full of elegance that is perfectly suits every contemporary home's living room. The Eco Deco collection, designed by Bouchti Amin, goes fairly beyond the traditional cabinet, because the Eco Deco collection is not only a cabinet that will hold your appliances, but a combination of style and beauty that is smartly hidden in the unit and will surprisingly appear only when it is needed. Add more beauty in your homes now, and own one of the elegant Eco Deco collections. Its sleek design and useful purpose will surely give your modern homes a new and elegant look.
Our Recommended Partners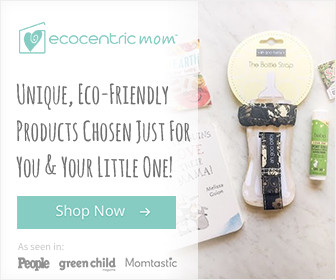 Advertise with us
Archives