Browsing articles tagged with " lighting system"
When we say illumination, it means light and it takes huge amount of energy to keep it going or if not, it produces smoke that adds up to our green gases but not if you have the Philips Rechargeable Tea Lights. Comes with a charging plate, this lovely illumination tool is available with six rechargeable tea lights that create a soft, gentle, and relaxing ambiance to any home. What made this lighting system an eco-friendly one, is the use of LED "flames" flicker and glow mimicking a real candlelight. [Click here for more information about Philips Rechargeable Tea Lights]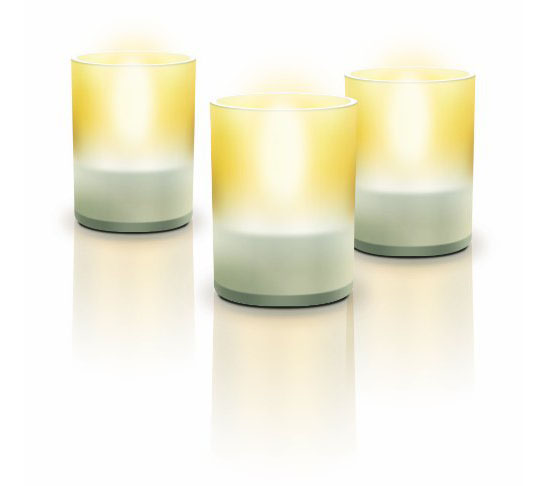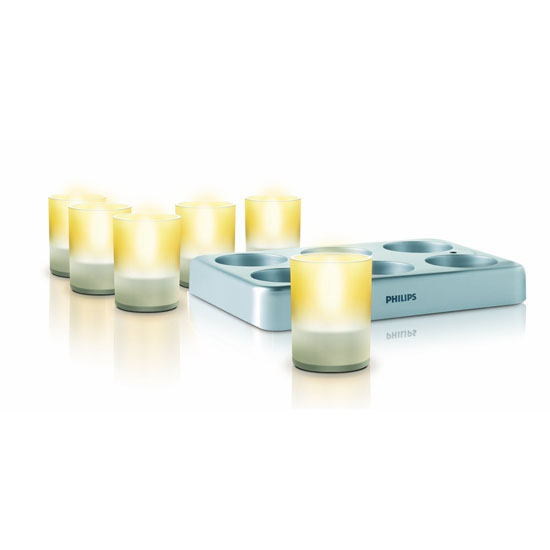 It feels good to have elegant lighting system at home but it would be a lot better if the lighting solution you choose are not only elegant and classy but eco-friendly too similar to Totally Tubular Small Drop Pendant by Condor Lighting. This lamp is simple but very elegant piece of lighting. Using a hand-blown glass as its diffuser, the lovely pendant light is not only elegant but also an eco-friendly one with the compact fluorescent lighting system it uses. [CLICK HERE to get further details about Totally Tubular Small Drop Pendant by Condor Lighting]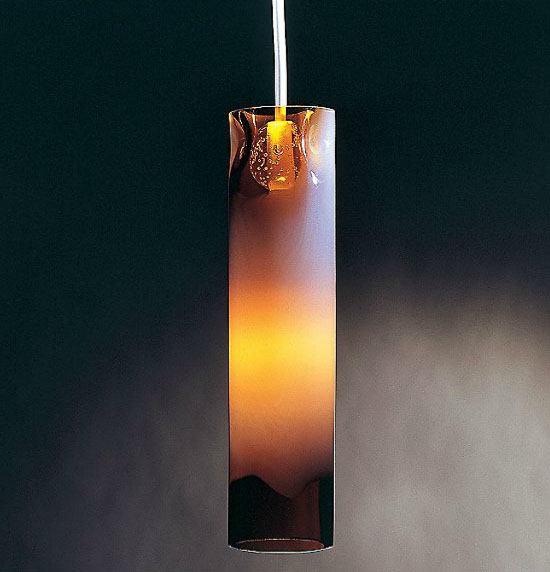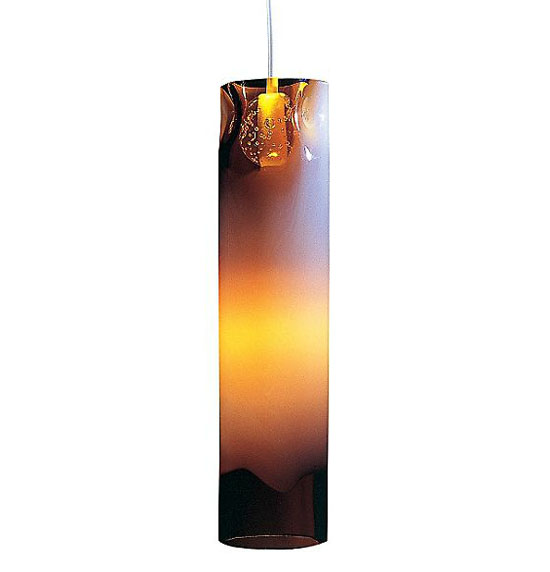 We all want to save on our electricity bill and being able to help save the environment is a huge bonus, which Philips Dimmable Ambient LED Light Bulb is capable of giving. You can now kiss goodbye to your classic 60-watt incandescent light and give way for the 12.5-watt energy saving bulb from Philips. As a dimmable lighting system, this lovely bulb will definitely work perfect in your kitchen, living room, bedroom, hallway, as well as in your table lamp, floor lamp and pendant lamps. [Click here for more information about the Philips Dimmable Ambient LED Light Bulb]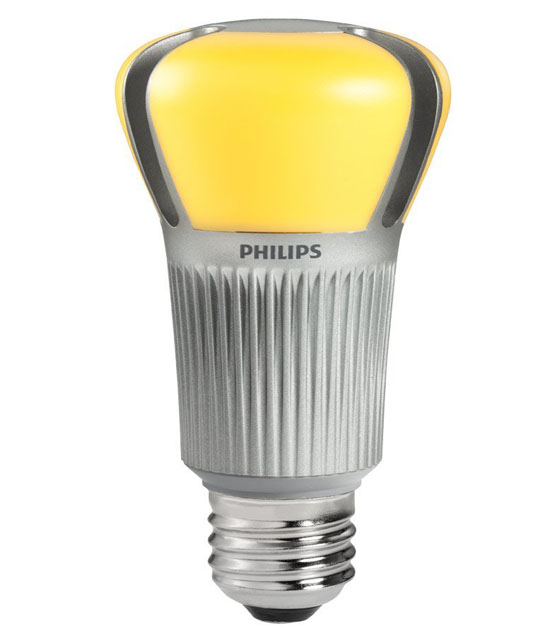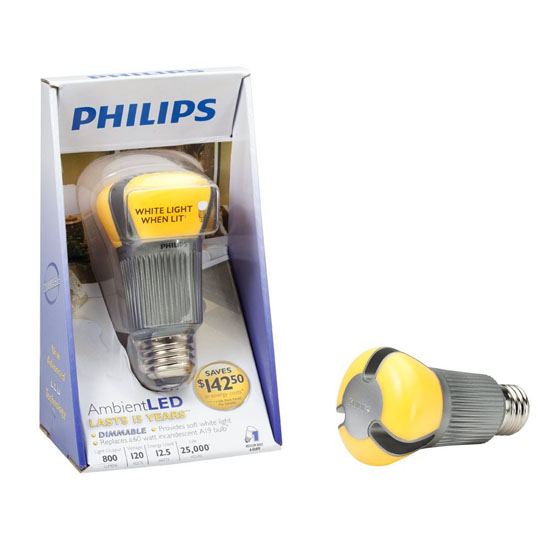 With today's fast-paced lifestyle, we tend to multitask while on the go and the Soladec All-in-One Portable Solar Power Charger and External Battery will help us make our busy lifestyle as comfortable as we want it to be. As a solar charger and battery in one, this only mean that, we can enjoy connecting with our modern life even when we are in remote areas where power can be a scarcity. [Click for more information about the Soladec All-in-One Portable Solar Power Charger and External Battery]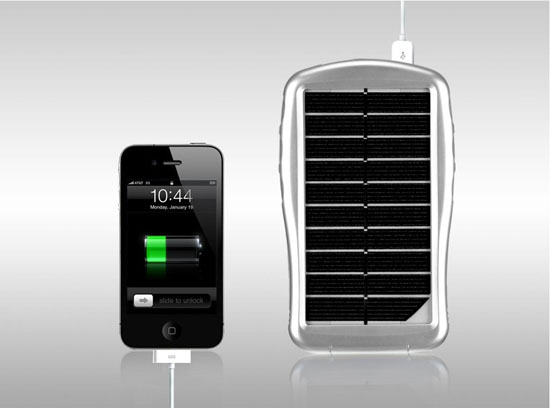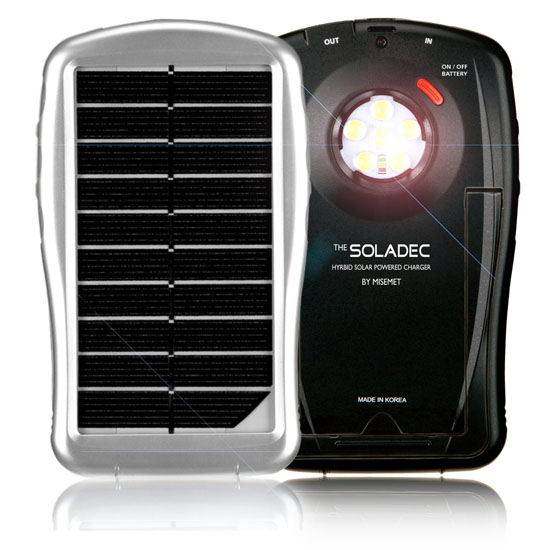 Walking outdoors early in the morning enjoying those moist grass touching our feet as we walk is an excellent fresh feeling that we surely love but why wait for the morning to come when we can enjoy this fresh feeling indoors anytime of the day with the FRESH LED Desk Lamp by Victor Vetterlein.
With the use of LED lighting system, the lamp is just right to be considered as an eco-friendly product. A tall wet grass that we see in our backyards in the morning or during rainy season inspires this fresh design of lovely desk lamp. If you can observe, that wet grass have water droplets that amplify sunlight with its stems bent downward due to the weight of the moisture.
Many are now enjoying the benefits the king SUN is giving to us like solar panel and other solar powered items including the Solar Parking Lots and the Solar Road System that will be developed by Solar Roadways. The said solar parking lots project has now started. Thanks to the $750, 000 federal government grants.
I do not know if you have been caught with the LED lighting system fever but one thing is for sure, I am. I am currently in the midst of searching for the right LED table lamp for my work place only to find out that these lovely and cost effective lamps gone so fast in store shelves, despite of the numerous designers creating new LED lamp designs each time including Valentino Marengo who had his PP5 and Pi LED lamps. As we all know, LED consumes less energy, thus will lets you save a lot of money as your electric bill lowers drastically, and of course, as it reduces energy usage, it does help keep the environment safe.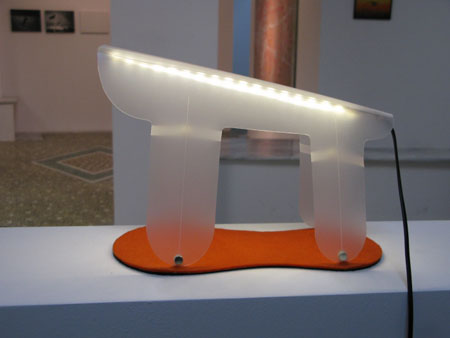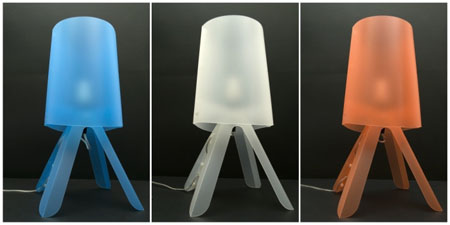 Source: Valentino Marengo
I am happy to know that there are some people willing to produce handcrafted iron. This will be a huge reduction to carbon emission if everybody is doing the same. Being handcrafted does not mean lesser quality because of the absence of a machine's uniform production capabilities. Take a closer look at the Tango lamps and you will surely be amazed of how handcrafted items can be so adorable and able to produce high quality products like the Tango sustainable lamp. Other than the handcrafted iron, the Tango lamp also uses LED lighting system, which is an added eco-friendly feature of this elegant and sustainable pendant lamp.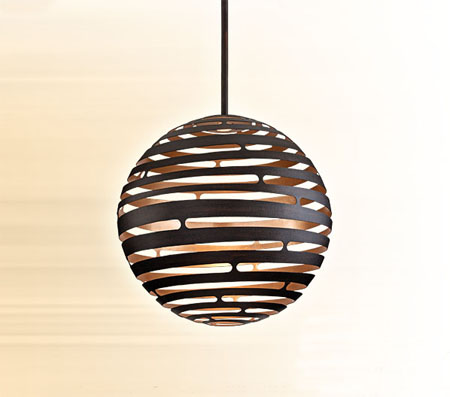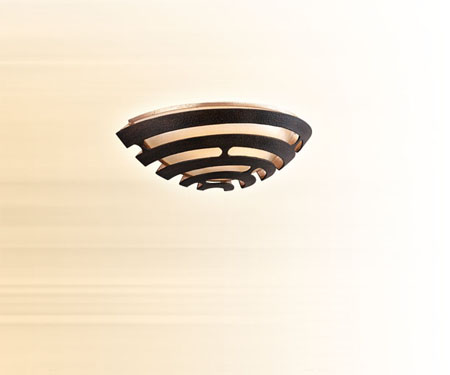 When we opt to live the eco-friendly lifestyle, this only means that we have to do things or use things that have low impact to the environment. However, Bigg Desing along with Zero-waste design just proof to us that high impact can also be earth friendly. An underpass in one of the Scottish cities was installed with an outdoor lighting that will definitely strike both local and tourists alike. This only proves that high impact needs not to be high energy consuming. The installed lighting composed of 170 LED lighting system and creates a striking ambiance and the underpass was definitely reborn.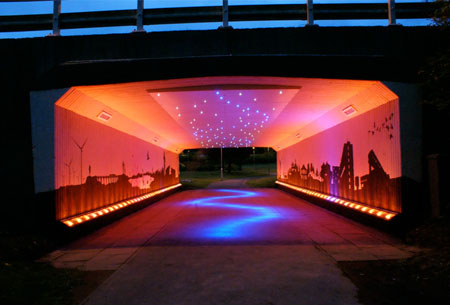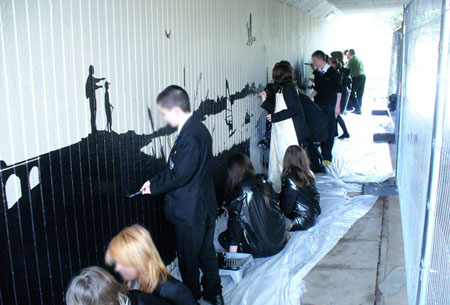 With the numerous sustainable products available in the market today, people should have no excuse in keeping the environment safe. Recycling have been introduced, we have the hybrid cars, solar powered items and more. The Virtue Blue Chandelier is another addition. It is very heartwarming to see various sustainable designs created by designers just to do their part in saving the environment. what is sad is the people that opt to not care. The Virtue Blue Chandelier is sustainable lighting system with four butterfly beads fluttering around the center part of the lamp. Made of calcium solar cells, and with the solar energy collecting butterflies that powers this elegant chandelier, the Virtue Blue is good enough to be hailed as a sustainable product.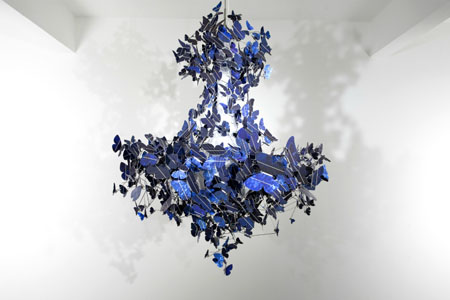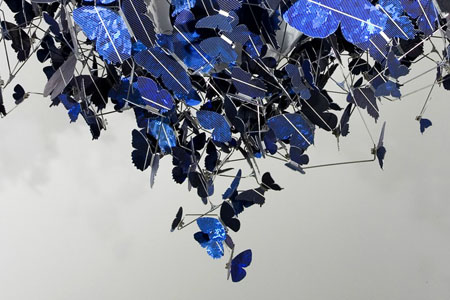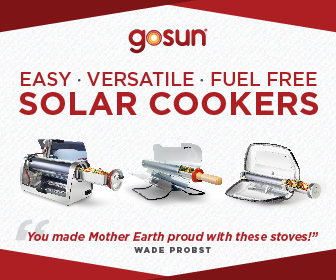 Our Recommended Partners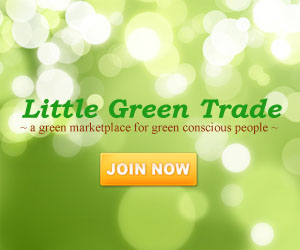 Advertise with us
Archives