Browsing articles tagged with " lifestyle"
When we opt to live the eco-friendly lifestyle, this only means that we have to do things or use things that have low impact to the environment. However, Bigg Desing along with Zero-waste design just proof to us that high impact can also be earth friendly. An underpass in one of the Scottish cities was installed with an outdoor lighting that will definitely strike both local and tourists alike. This only proves that high impact needs not to be high energy consuming. The installed lighting composed of 170 LED lighting system and creates a striking ambiance and the underpass was definitely reborn.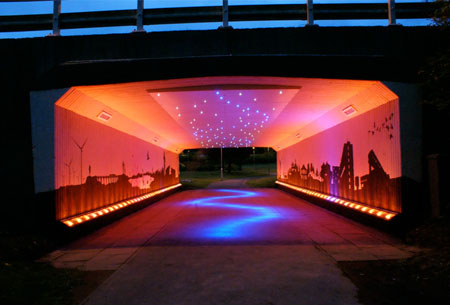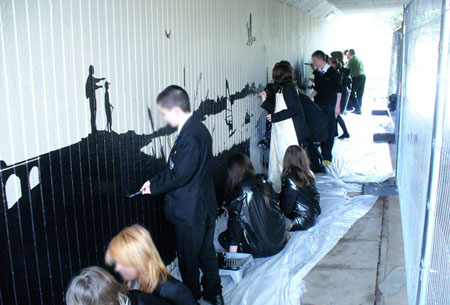 Our kids can already enjoy a clean lifestyle if let them be. Let us start with their crib. The Hollis Crib is a Charles Hollis Jones inspired mattress for your babies. It comes in clear acrylic finish, which added to the beauty and elegance of the product. The Crib has 3 level recyclable mattresses. What made this stylish crib a sustainable one is the use of non-toxic and recyclable Lucite. Parents must note that once the baby starts to climb, they must stop using the crib. The toddler bed on the other hand has the ability to carry up to 50lbs of weight.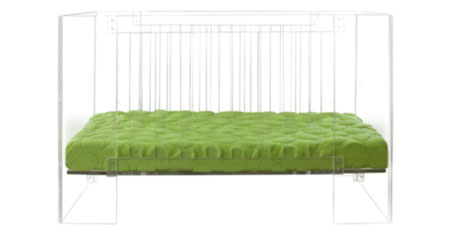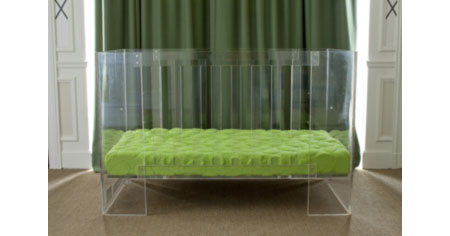 Eco-friendly packaging materials have been developed for quite some time already. Many of the companies today like those from the food and drugs industry, clothing, household, architecture and more and now into using eco-friendly packaging for their products. Some have their packaging made of recycled materials while others are into recyclable packing design. Computer giant DELL joins with many of the companies and have their Ecovative Mushroom Packaging to be used for shipping. In this regard, DELL is known to be the first technology company to practice eco-friendly lifestyle by using Ecovative material. If every company will be like DELL, having a clean and safe environment can be easily achievable.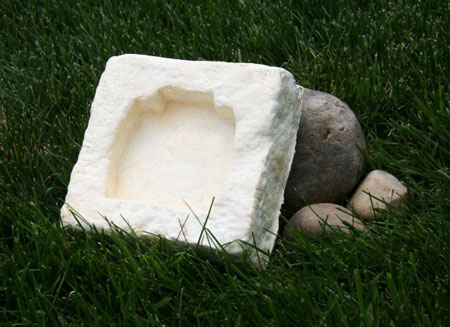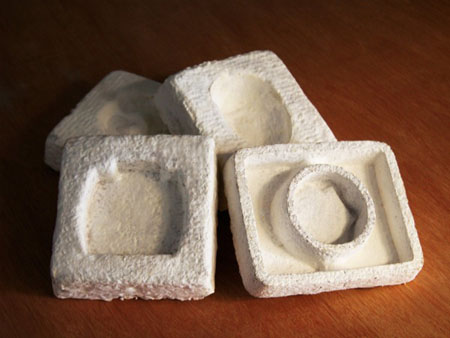 Who said that taking care the environment will hinder you from living the modern high-tech lifestyle? You are extremely wrong if you think that way because designers nowadays are smart enough to design things with care to the environment. The Pad Stash is just one of the products of today's earth friendly minded designers. The Pad Stash is a sleek and slim iPad case that will not only protect you iPad but the environment as well. In addition to the eco-friendly benefit it brings, the Pad Stash is also fashionable and chic enough for daily use. You can easy match it with any clothing style, as one can find a color that will match with it easily.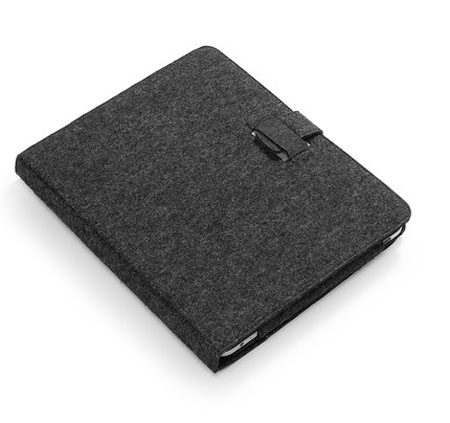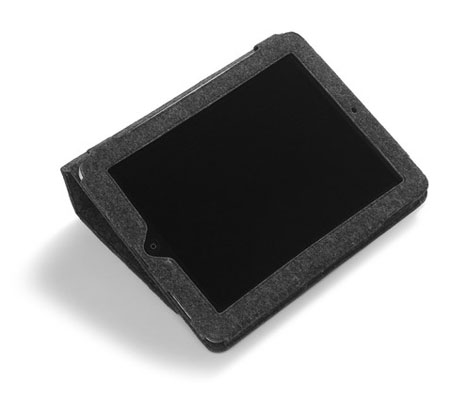 You sit on a chair, on an elegant and stylish chair and yet, have you ever sit on a chair that is elegant, stylish, comfortable and yet eco-friendly? Well, it is now your chance to experience comfortable seating experience without the guilt feeling of destroying the environment with the Trash Cube from Nicolas Le Noigne. This stylish seating solution from Nicolas comes in white outer finish and is made from repurposed trash produced in the production of roofing and façade materials in Switzerland. These stools are ideal for both indoor and outdoor use. If you have not started a green or eco-friendly lifestyle yet, you can start it with the Trash Cube Stool.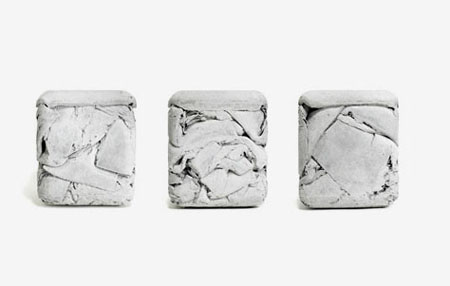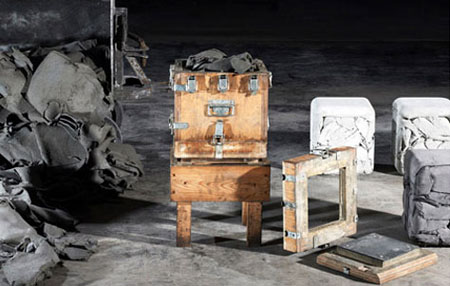 Keeping a green lifestyle includes the use of reusable plates and the inflatable plates by Mina Song will surely fit in the category. Made of vinyl, the plates can easily be unfolded and inflated to use. Unlike those existing disposable plates that we have, these inflatable plates can be rinse off after use and re-use when needed, thus safe to the environment. It is also lighter than the Styrofoam made disposable plates. It can be deflated and flat fold when not in use and store for future use. Users don't need to bother throwing these inflatable plates after use, which allows the users to not only save the environment but save some amount of money as well.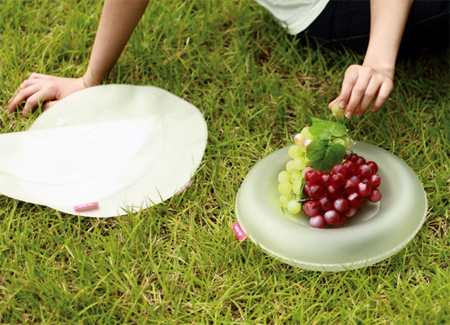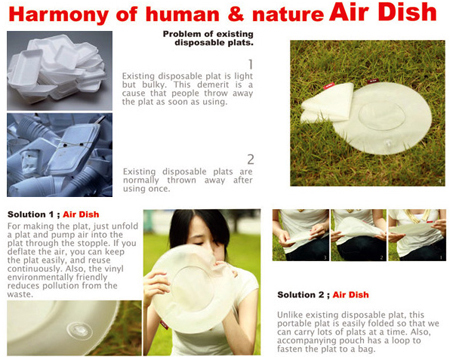 Via: Yanko Design
Hello IGreenSpot avid readers! We are happy to have you all these time and we thank you for keeping IGreenSpot a part of your daily eco-life. It is nice that we have you for more than a year of great green products, and the day has come that we at IGreenSpot will give back to you our readers.
How will do this? We together with CSN rugs are giving away a piece of area rug to one of our lucky reader. Having this area rug at home will not compromise your green lifestyle because these are eco-friendly rugs. Makers of CSN rugs claims that users don't need to spin dry the said rug but are light enough that even a single shake and hang dry will do.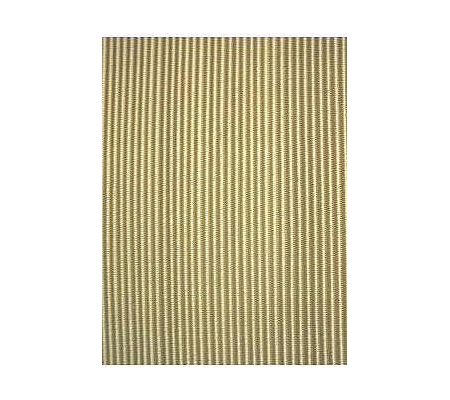 I am sure many of you are now excited to join the promo and have some designs in mind already. Good News to eco-friendly people! CSN also has environment related area rugs design that will surely meet your eco lifestyle. So! What will you do to be that lucky reader to receive the area rug?
Readers from the U.S who wants to be the lucky one to receive the area rug, all you have to do is to leave some comments below, wait, and see.
Updated : Congratulations to Guntur for winning this rug. Email us your fullname and address. Thank you for all participants, hopefully we can host another giveaway for you all.
Many of the people that wanted to embrace the eco-friendly lifestyle now successfully use Eco-friendly land and air transportation devices. Now is the time for the sea transport to embrace the eco-friendly lifestyle. After the successful launch of the Aptera 2e, Jason Hill and Nathan Armstrong have now revealed a new concept that has the ability to carry the philosophy of the Aptera 2e in the form of a boat powered by a solar loon. This eco-friendly transportation device has solar panels that made more eco-friendly, and the solar loon give the boat a stylish look that made it different to any other ordinary boat.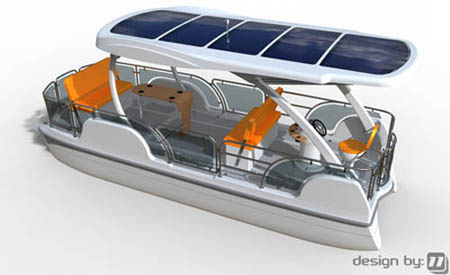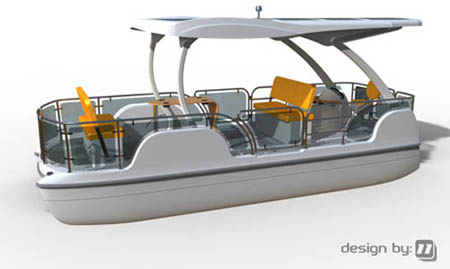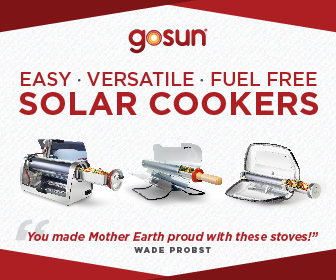 Our Recommended Partners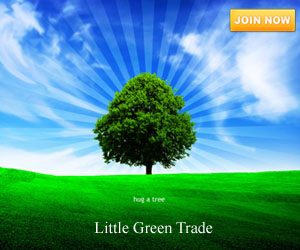 Advertise with us
Archives