Browsing articles tagged with " laptop"
The use of laptop produce carbon emission but we can still give back to nature even we use our laptops by using a Mobile Edge ECO Friendly Laptop Tote. In this way, we can still use our laptops regularly but the guilt will be a little reduced with the use of the bag. What makes the bag eco-friendly is the use of natural cotton for its exterior. Other than being eco-friendly, the bag is stylish too. It has color accented satin interior lining allowing you to choose a bag that will suit your personality and need. It is even available in different colors including brown, black, a combination of black and pink, blue, green with polka dots, and navy blue. [Click here for more information about Mobile Edge ECO Friendly Laptop Tote]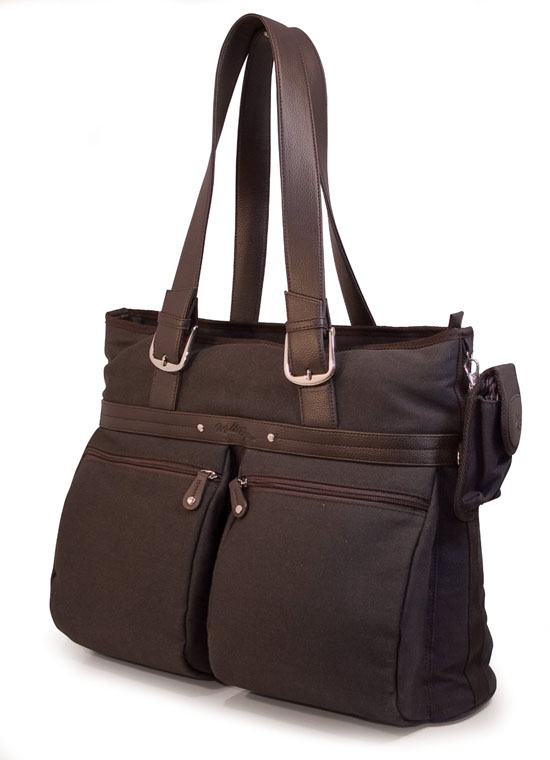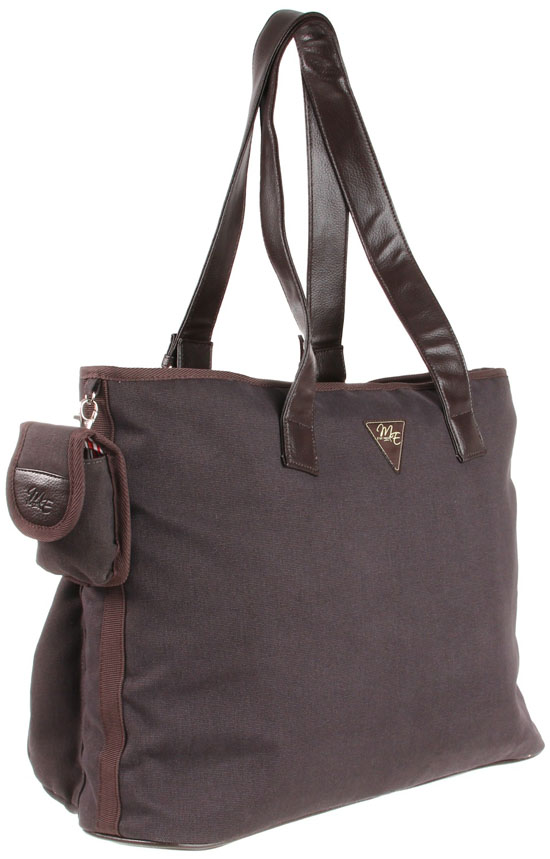 Being eco-friendly needs not to be out of style and classical if you have the stylish Hadaki 11.1 Netbook And Laptop Tote. The tote comes in various colors allowing you to choose the one that will suit best your style and personality. The tote's lined interior is roomy enough to accommodate your netbook as well as your laptop. It has a zippered top too keeping your items inside safe at all times. [Click here for more information about the Hadaki 11.1 Netbook And Laptop Tote]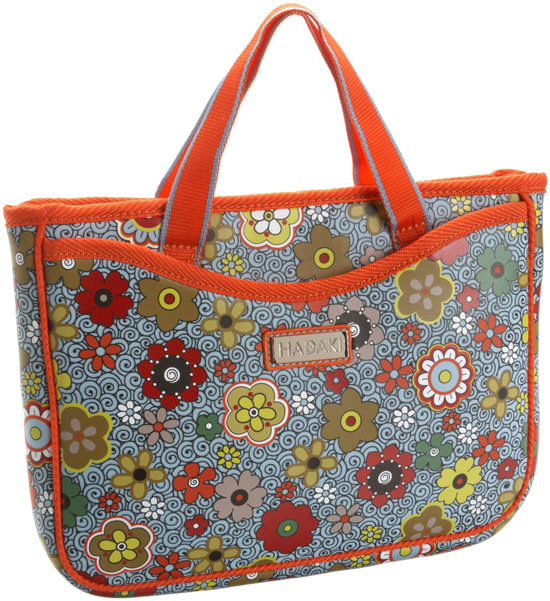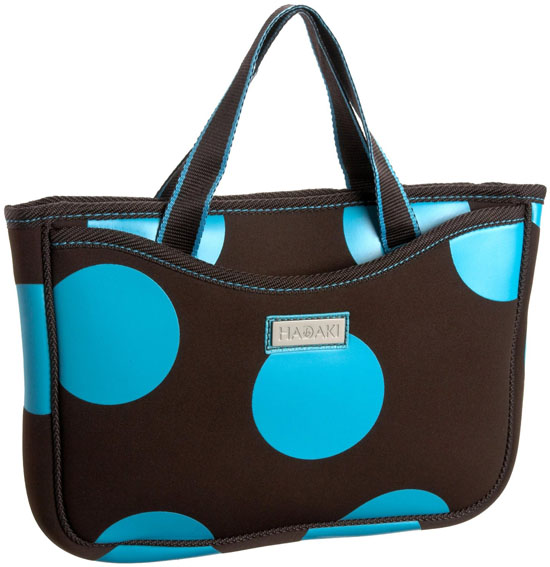 People who are aware of the environment and take action to help save it are growing in numbers and the GreenCase is just another proof that many of the designers are now taking actions in caring the environment through their eco-friendly designs or creations.
Designed by Mika Becktor, the GreenCase has numerous eco-friendly features. It is a 100% recyclable laptop case and workstation and made of cardboard. As a workstation, the GreenCase allows you to carry along a portable workstation wherever you may go. It also has the angled keypad making is easy and comfortable for your wrists. The case also provides proper ventilation to your laptop, therefore, overheating will never be a problem.
I always wanted to have the most powerful and probably the most stylish laptop. I always tend to eye for new releases from different brands. However, the Luce by Andrea Ponti is something like killing two birds with one stone. The LUCE laptop concept design does not only have sleek and elegant design but also it is double solar powered making and eco-friendly yet modern technology product. With this product, I will get the chance to enjoy elegant and modern design whilst saving some amount of money on my electricity bill since I will be using the sustainable source of energy, the sun.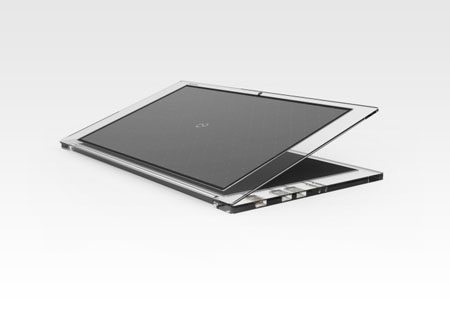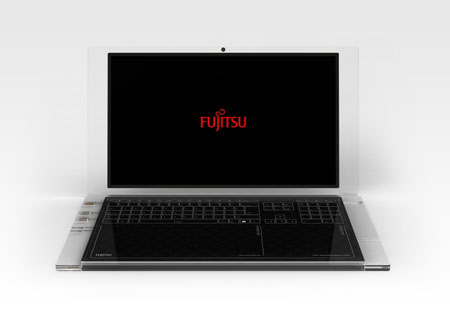 I guess it is now time for us to give back to the environment without compromising the technological enjoyment we have at present. The Lifebook Leaf solar powered laptop concept will be the answer to our need without harming the environment. Since the use of laptop and other tech gadgets is becoming a need and we all know that this can cause us to produce so much carbon emission, the creation of the Lifebook Leaf will definitely be a favorable product for everyone. The Lifebook Leaf is designed by Carl Burdick for the Designboom 2011 Fujitsu design award. The eco-friendly laptop concept will feature a flexible OLED touch screen display.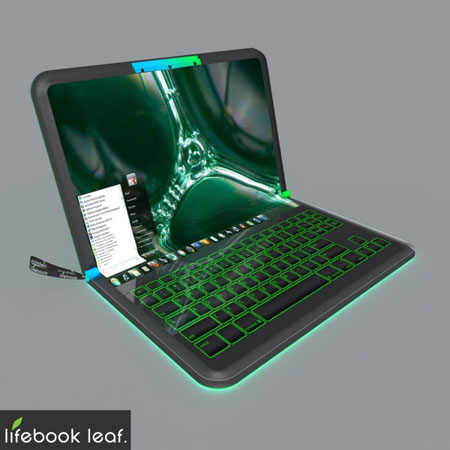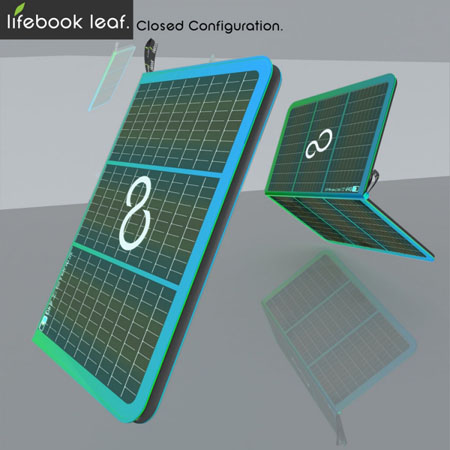 Have you ever thought of recycling your empty soda or water container? If you think that recycling your soda or water bottle would require complicated skills and materials, well, you have a misinterpretation of the concept. The porta-lap will prove you that recycling is easy and is very helpful not only to the environment but for your wallet as well. All you have to do is to keep those internal plastic of your bottle cap and glue them on to your pattern and you already have the stylish, yet eco-friendy Porta Lap. It can be your file holder or your unique laptop bag.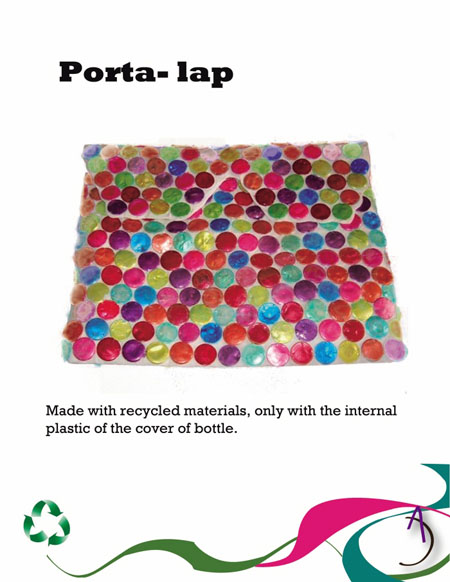 Source: Diana Morales
This concept came from Nardo Design, a high tech digital cutting board with LCD that will display cooking instruction, you don't need extra space for magazine, or laptop, just download your recipe and voila …  this board will display it for you. What's eco friendly with this concept ? Nardo said all the components are created from environmentally friendly materials, including the lead and bromide free circuit board and non-toxic chromium handle.
Designer : Nardo via Got2BeGreen
Our Recommended Partners
Advertise with us
Archives