Browsing articles tagged with " Lamps"
I do not know if you have been caught with the LED lighting system fever but one thing is for sure, I am. I am currently in the midst of searching for the right LED table lamp for my work place only to find out that these lovely and cost effective lamps gone so fast in store shelves, despite of the numerous designers creating new LED lamp designs each time including Valentino Marengo who had his PP5 and Pi LED lamps. As we all know, LED consumes less energy, thus will lets you save a lot of money as your electric bill lowers drastically, and of course, as it reduces energy usage, it does help keep the environment safe.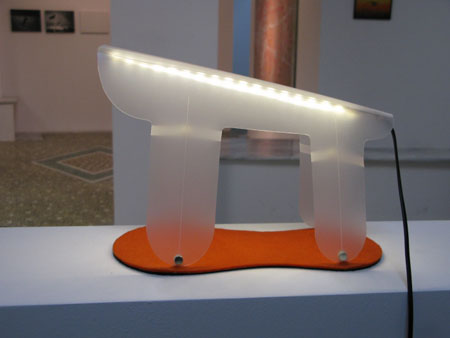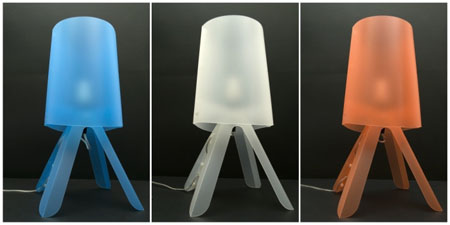 Source: Valentino Marengo
I am happy to know that there are some people willing to produce handcrafted iron. This will be a huge reduction to carbon emission if everybody is doing the same. Being handcrafted does not mean lesser quality because of the absence of a machine's uniform production capabilities. Take a closer look at the Tango lamps and you will surely be amazed of how handcrafted items can be so adorable and able to produce high quality products like the Tango sustainable lamp. Other than the handcrafted iron, the Tango lamp also uses LED lighting system, which is an added eco-friendly feature of this elegant and sustainable pendant lamp.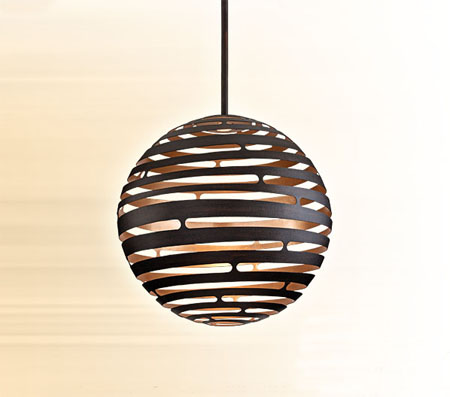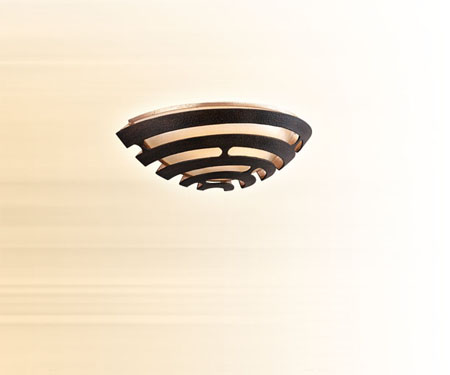 Even when thing are recycled or are made of recycled materials, spending a some amount of money Is sometimes needed to complete a design made of recycled materials. However, recycling can also cost you zero to a very minimal amount depending on the design you are making and how will you recycle things. Many of the great recycling ideas presented by Max Qwertz are eye-catching and will definitely allow you to save some amount of money. You will see a table made of toolbox, a shelf made of axes, luminous lamps made of shovel, and a hanger/organizer made of watering cans. All these items are available in your house, thus you don't need to buy a new one or spend a penny to make one of these things at home. Aside from saving a penny, you will get the added benefit of clean and safe environment, for you will be able to reduce landfills as well as carbon emission.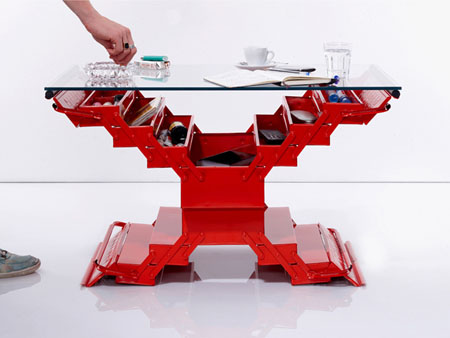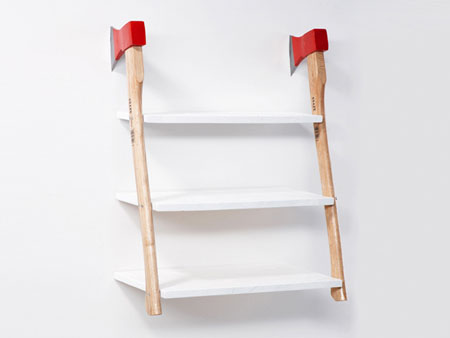 Discarding cardboard may not harm the environment that much, as cardboards easily decomposes. However, would not it be a better world if we get the courage to recycle every little thing in this world? It surely will not hurt us as humans and it will not let us compromise style and comfort we currently are enjoying if that is your concern. The Beute Lamps is an elegant pendant lamp as you see. However, if you were to look at it closely, it is made of discarded cardboards. Let us just hope that this lamp uses energy saving lamps to make even more sustainable.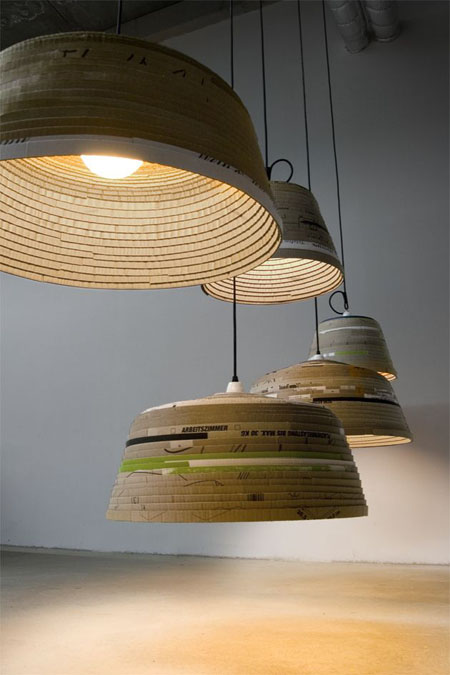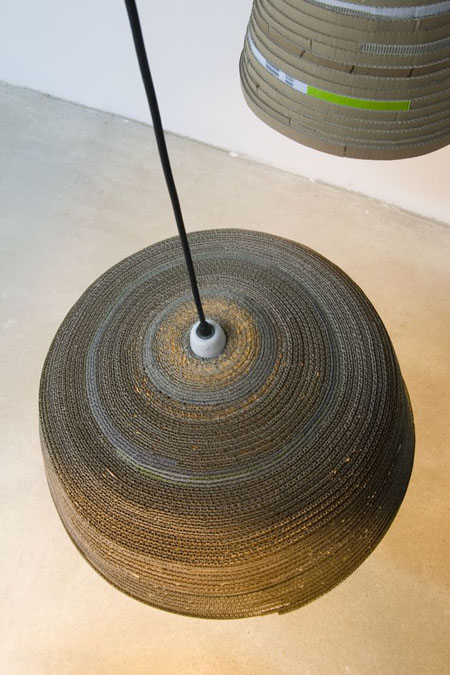 In order for a certain product to gain attention of the public, unique and catchy characteristics must be present. In the case of the bamboo desk lamp, gaining the crowd's attention will surely be as easy as a snap. Aside from the bamboo that is used as the lamp's stand, the lamp's shade is a recycled vegetable strainer, which obviously had created a distinguishing appearance to the lamp. In addition, the lamp's base is not just a simple base like we can see in traditional lamps, but is a very impressive planter, which only means that having this will not only create warm and unique illumination but also a refreshing ambiance through the plants in the platter.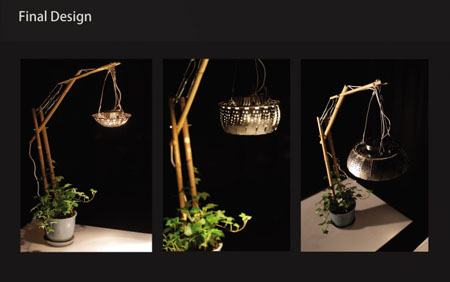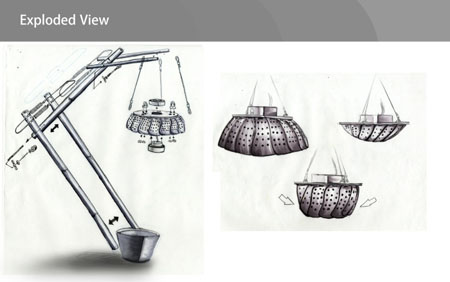 The use of solar energy is definitely the most ideal when it comes to using clean energy and produces zero carbon emission. Obviously, the sun is a sustainable source of energy and thus, will allow users to use it as long as they want without spending too much, unlike if people will use electric or other expensive sources of energy. IKEA is not only a known manufacturer and producer of eye-catching products but also they are one of the companies that were able to produce eco-friendly products and the Solvinden Lamps are the latest addition to their solar-powered lamps. Aside from being solar powered, the Solvinden Lamps comes in different catchy colors of black, turquoise, lime green, and white.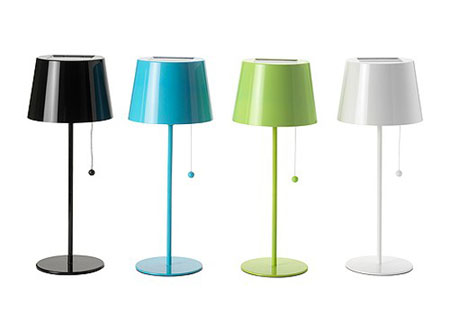 We have heard so much about solar lamps already and majority of them catches every environmentalists as well as those want to help save the earth's attention. This time, the Filipina product development consultant Vina Domingo from the Philippines has shown some care to the environment. Comes in an ergonomic shape and design, the ERGO CONCEPT can be placed in various positions and comes with a removable stand and fabric strand. The moment this product will be produced and made available in the market, this will surely allow every Filipino to save some amount of money in their electricity use while keeping the environment safe.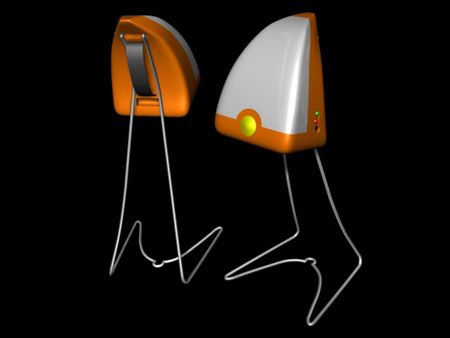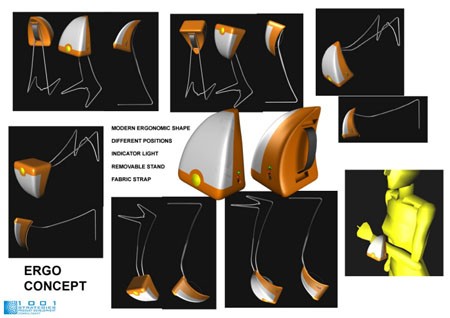 Source: Vina Domingo
It is so hard to convince a person to help save the earth. I guess, only 1 to 2 percent of those who are approached are willing to do their share in saving the environment. However, with the creation of an elegant lamp handcrafted and made from reclaimed French Oak win barrel staves, saving the earth can never be as easy and elegant as before. Each of the lamp has an appealing external look appearance. Wait for nighttime to come and you definitely will be amazed with the elegant illumination it provides. I assume, this one unique lamp will be ideal for both indoor and outdoor use.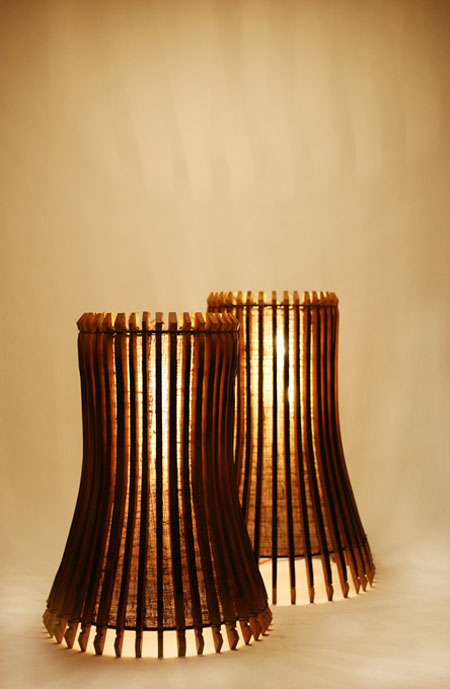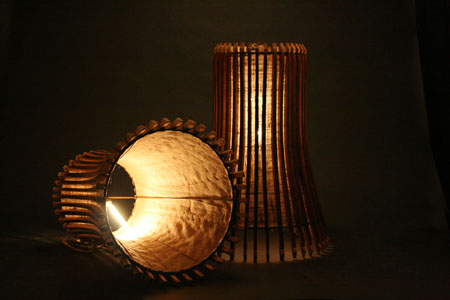 We already have seen numerous products made of pallet and now let us all be amazed with wonderful product designs made from used crates. We all know that crates like fruit crates are disposable. That is why have seen numerous discarded crates in our landfills. However, this probably will not happen anymore since designer Sergio Mendoza designed a striking lamp made of recycled crates. From the base to its shade, the SMP lamp has the artistic look that only a few will surely appreciate, for it looks untidy. However, if you were able to appreciate artworks and love to help save the earth, you definitely would want to own one SMP lamp.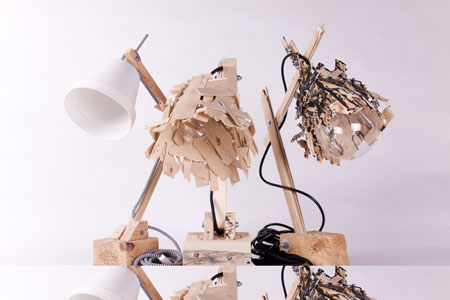 Ohh… my Tupperware… my ever-favorite Tupperware dishes in my childhood. Almost all of my lunchboxes were from Tupperware. Aside from lunch boxes and bowls, Tupperware also has this old-school molds that used to make Jello. Surely, you have pictured out how they look like. And with today's modern Jello mold designs, the Tupperware seems like being set-aside. However, BootsNGus gives these old Tupperware dishes a new life through a wonderful creation called Upcycled Recycled Tupperware TupperLight Retro Mint Green Jell-O Mold Hanging Pendant Light Fixtures. Include in the package when you buy this pendant lamp is an energy efficient 14watt bulb and a UL tested cord from IKEA.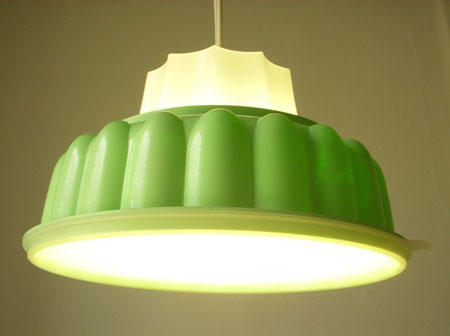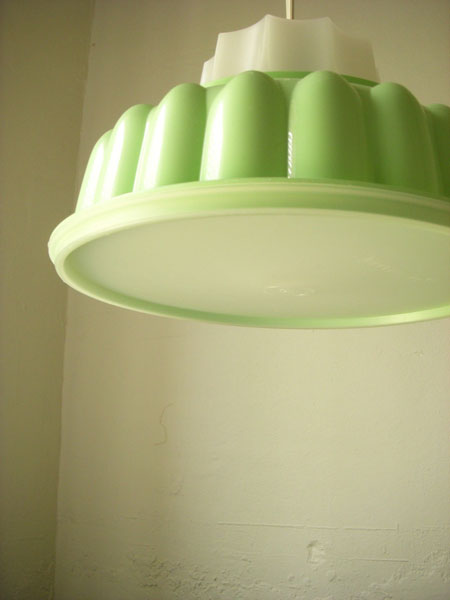 Our Recommended Partners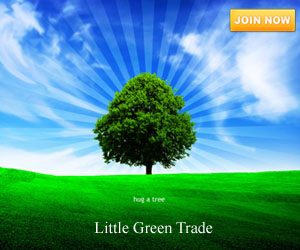 Advertise with us
Archives