Browsing articles tagged with " lamp design"
We all know that piano is designed to produce beautiful and lovely music but the Piano Table Lamp will give you warm and relaxing illumination instead of a soothing sound of music. As its name suggests, the lamp design was inspired by the known musical instrument, Piano. Just like piano, this lamp also has keys where each key is made of polycarbonate and can be controlled by a single touch independently. Therefore, you can choose to light all the keys on or not. Pretty cool isn't it? You can have them all on if you need more lights especially when doing something like reading and the like allowing you to save on energy anytime. [Click here to get more details about Piano Table Lamp]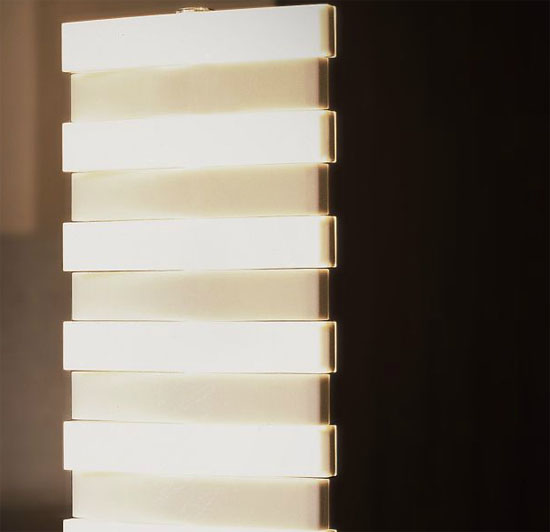 Saving on energy while achieving elegant design will be a wish granted with the Eco-lamp design. This sustainable lighting system design features photovoltaic cells, which we all know collects sunlight and convert it into useful energy for the lamp to function.
Stylish Lamps without harming the surroundings sounds too good to be true, as stylish designs normally contribute some amount to carbon emission. However, the Spring Lamp is a stylish lamp that at the same time is not harmful to the environment. From the inspirations to the materials used, the Spring Lamp is a certified eco-friendly product.
The Sprig lamp design is inspired by the fresh growth of plants. A single Sprig lamp makes a pendant light, while multiple Sprig lamps combined build a floor lamp or a chandelier. Sprig is made of recycled plastic, and the lighting source is a standard compact fluorescent lamp (CFL). The CFL is replaced by unscrewing a lamp arm end cap to access the bulb. For joining two Sprig lamps together, an accessory package provides one threaded sleeve and a clip-on electrical cord, plug, and screw-in outlet.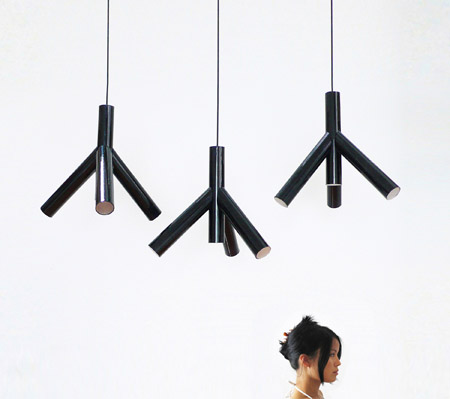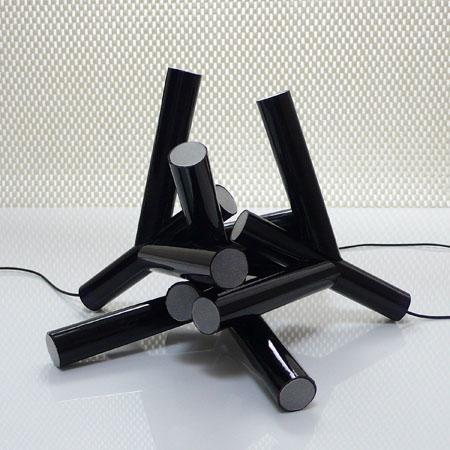 Do you love mushrooms? Do you like how they look as they sprout? Well, you will love them even more because you can now have this wonderful creature of nature into your room in the form of a cute and playful yet eco-friendly lighting system. Made from reclaimed wood, this one of a kind lighting system mimics the look of a mushroom and uses LED technology for its illumination need. Each of the lamp design has its own on/off dial attached at the side of the lamp. In this way, woods that are supposed to be on our landfills now have new life as a cute and decorative lamp for modern homes.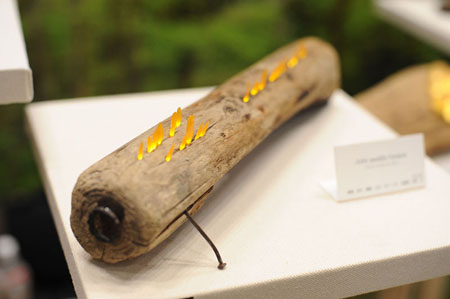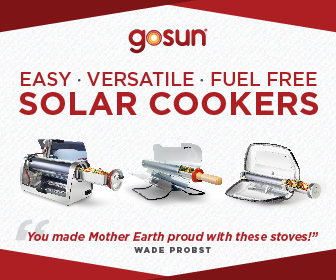 Our Recommended Partners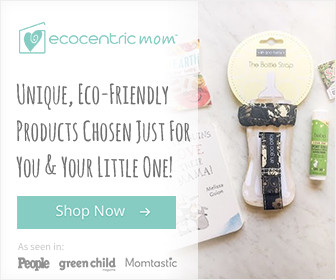 Advertise with us
Archives