Browsing articles tagged with " kinetic energy"
We have seen various designs already that shows care to the environment. However, only a few considers various sustainable resources of energy. If the design is solar powered, it can instantly be a useless item during winter. The Samsung Be concept is exceptional among those sustainable designs we have in the market. His one of a kind product has the ability to use every sustainable source of energy available. The concept has the hexagonal shapes joined with each other that collect solar power through the installed solar cells as well as wind power. However, if both sources were not available, one can make use of the kinetic energy and start rotating one of the modules that made the Samsung Be concept a useful product for all available sources.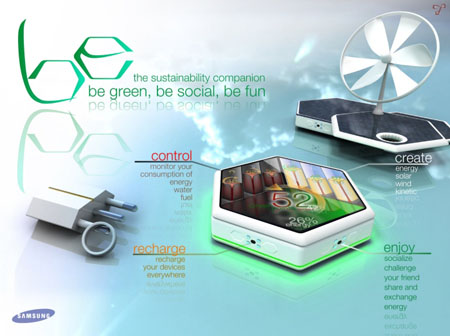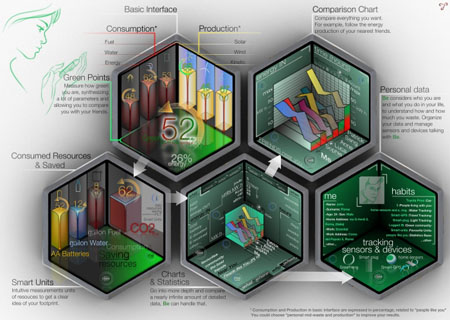 Climate change has causes the sea level to rise that encourage architects and designers to create various floating residences. Today, another designer has created a wonderful architecture design that will help us sustain a living in this constantly changing world. Malaysian design Adre Bin Sarkum has designed the Water-scraper, an underwater architecture that has the ability to grow its own food. The structure collects wave, wind, and solar power to sustain its modern way of farming like aquaculture and hydroponic methods and grow its own food. The water scraper has the ballast system supported by numerous squid-like tentacles generates kinetic energy to keep the structure in place and maintain its upright position.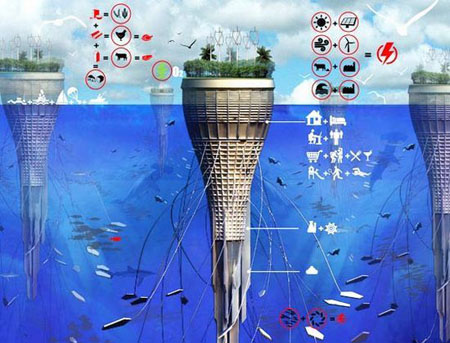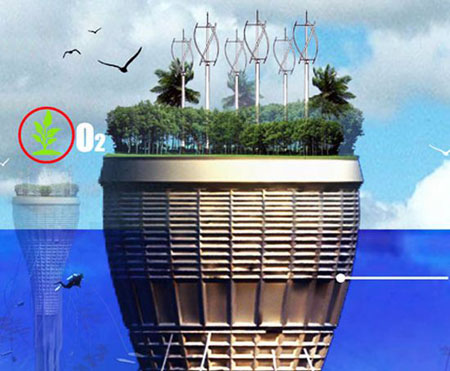 Revolving office door can be turned into a kinetic energy. Fluxxlab is trying to create a revolution door that take advantage of this wasted kinetic energy. The Revolution Door technology can be used with any new or existing revolving doors. At its core, it contains three parts – a redesigned central core replacing that of any existing or new revolving door, a mechanical/electrical system that harnesses human energy and redistributes electricity to an output, and an output device that maps the harnessed energy. The revolving doors in large office buildings are always in use at any given moment during the day and by capturing that kinetic energy this project can provide free electricity to the installation site.
Source : Gizmodo
Every gadgets on the market today require energy or power to make it work. The challenge of this design is to find a way to harness this energy. ReCycle targets the wasted energy that is generated while riding a bicycle and empowers consumers to not only consume, but produce. Kinetic energy produced while biking creates an electric charge which charges a lithium ion battery. This battery can be removed and used to power a variety of electronics.
The battery is inserted into the charging unit and captures the kinetic energy (normal movements) created while riding a bike. There are minimal amount of mechanical fasteners to allow for each assembly or access to the internal components.
Any electronics that need to be charged or powered can be plugged directly into the battery. The simple aluminum construction allows for easy access to the internal components for repair or upgrade
Designer : Evan Grant
Our Recommended Partners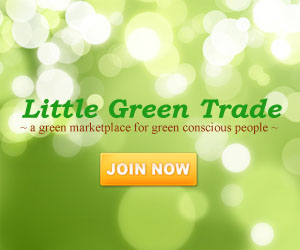 Advertise with us
Archives