Browsing articles tagged with " japan"
Earth friendly designs have gone too far these days. We have seen designs using eco-friendly materials like paper, bamboo and the like because these can be easily disposed of and decompose fast especially papers. This is one of the reasons why paper cups are made and are rarely recycled. However, designers from Japan find ways to help reduce the growth of paper cups in our landfills and have created the Recycled Paper Cup Lamp that resulted into a one eye-catching wall sconce. You can have it as your illumination tool and sustainable home décor in your living room, patio, or in your kitchen.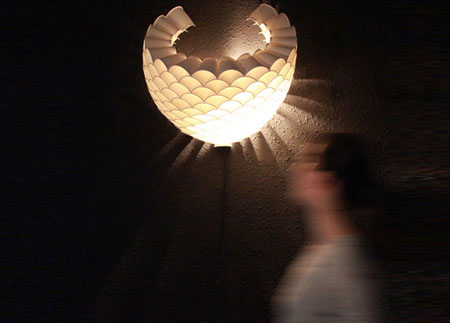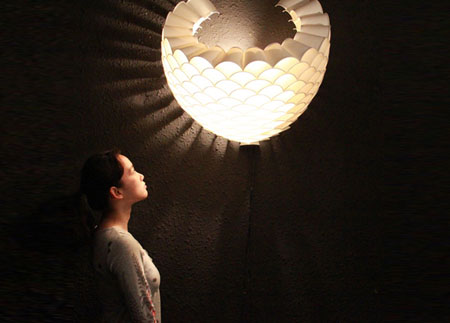 As we continue to live the digital world and has nothing to do in working back just to reduce carbon emission and save the environment, it is nice to hear that our modern day gadget manufacturers like Panasonic are working their way out to help save the environment. During the recent retail tech expo held in Tokyo, Panasonic showcased its eco-friendly solar powered charging table prototype. Through this product, we surely will get the chance to enjoy our latest gadget at a lesser carbon emission rate, since we will be using solar energy for our gadget through the charging table. In addition, charging through the Panasonic solar powered charging table is unique as it can be done totally wireless. All you have to do is to place the battery on the table and the charging process will immediately begin. This amazingly earth friendly product simply proves that living the eco-friendly life and keeping the environment safe is getting easier these days and that there is no excuse of not doing it.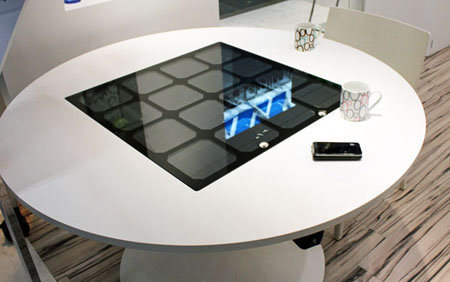 Source: Panasonic via Japan Trends
Despite of the modern technologies that we are currently experiencing, Japan has never forget to keep the environment in mind in designing their buildings and the INCS Zero is just a few of the proofs that they truly care for the environment. The said modern production facility of Japan has green roof as one of its eco-friendly features. With this feature, I assume that the building occupants can now save some amount of money for the insulation expenses, as the green roof will surely serve as one. In addition to the earthy features, the building itself is located overlooking to the Nagano mountains, allowing the occupants to have a strong connection with nature.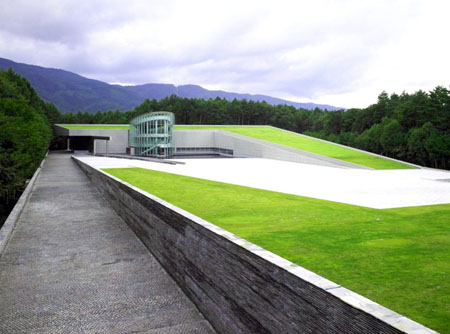 BSKW1SB is a solar powered wireless keyboard introduced in Japan just a while ago. It will be available in the market by mid-July for ¥13,775. Functions just like the normal wireless keyboards but will require batteries no more will sure make you say goodbye to your old keyboards. This will surely be a hit for people of today's generation are always looking for an effective ways to save energy and of course to have a green way of living. However, this cute new keyboard will also runs in batteries just in case you needed to. I hope this keyboard will be available soon internationally, coz I want to have one.
via NewLaunches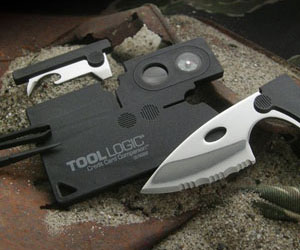 Our Recommended Partners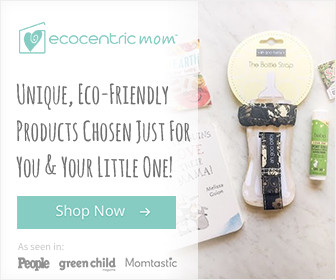 Advertise with us
Archives