Browsing articles tagged with " iphone"
Being eco-friendly without compromising today's modern standards of living is now highly possible with the SigniCASE Bamboo Case For iPhone. Designed by SigniCASE, this eco-friendly case for iPhone is made of a 100% natural and eco-friendly material and 100% handcrafted. Therefore, it produces zero carbon emission.
All iPhone owners will surely love this case because its design is universal. Meaning, this iPhone case is compatible for different kinds of iPhone 4/4S including black, white, GSM & CDMA. It has the protective felt on the back designed to protect your phone from scratch. [Click here for more information about the SigniCASE Bamboo Case For iPhone]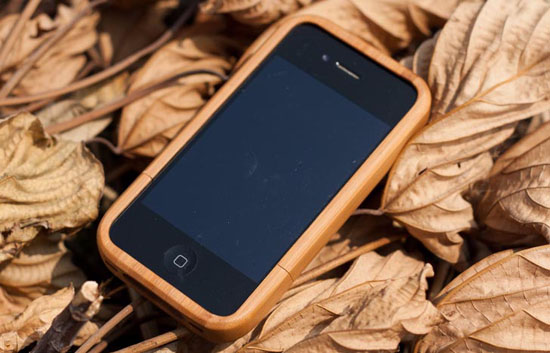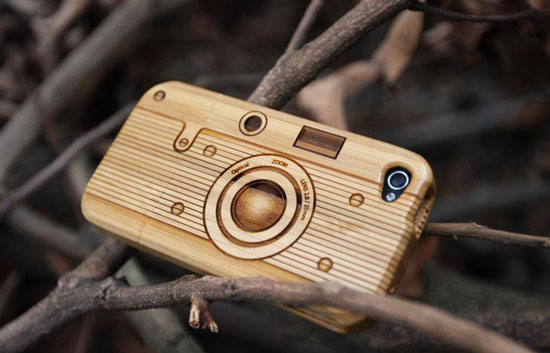 We trash items because we find them useful no more but the re-case eco-friendly iPhone case will give your trashes a new life. If you think these trashes are not anymore useful, think again because many designers today are aiming to give these trashes a new life and make it a useful item again, thus reducing the growth of landfills. [Click here to get details information about Re-Case iPhone Case]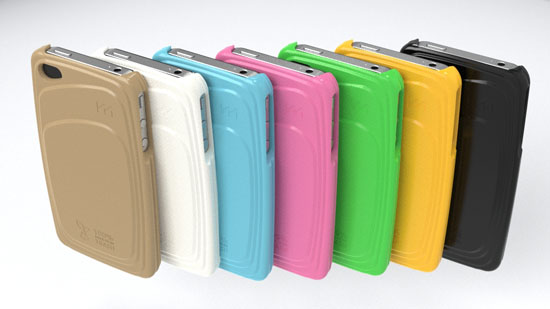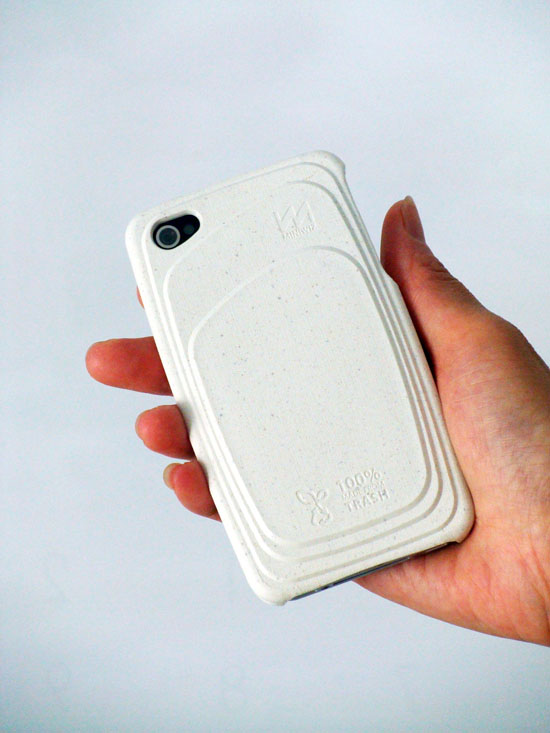 At first glance, you surely will have a good laugh as I did at the MegaPhone, for it will surely remind you of the classic sea shell horn. What made it unique and modern, is the use of the known iPhone and the glossy finish of the MegaPhone. The MegaPhone is currently produced in prototype and it surely will hit the market big time the moment is comes in mass production. The MegaPhone comes with a wooden base, the smaller hole is where the iPhone will be placed, and the larger hole will be the one that is responsible in producing loud sound. Zero energy, cute and classy. What an amazing design.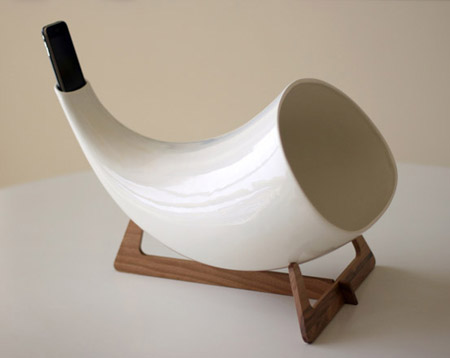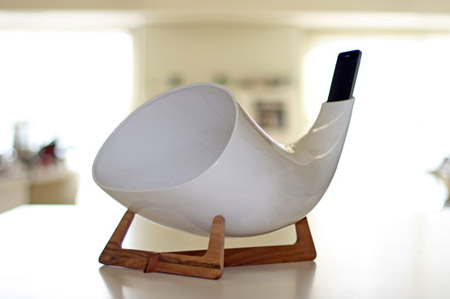 Source: en&is via Think Big Chief
We all love signature items or shall we call it designer items like designer bags. Now that Ralp Lauren is already into eco-friendly bags, Ralph Lauren fans and lovers can now live the eco-friendly life without compromising their love for designer bags. The RLX from Ralph Lauren is a stylish backpack that comes with solar panels giving it the ability to charge your electronic mobile gadgets like mobile phones, iPhone, iPad, MP3 players, and the like. Designed in Italy, the RLX is made of water resistant material and comes will a solar-powered LED panel. Its thick and adjustable shoulder straps provide comfort and the handle on one side allows the users to use it as a bag.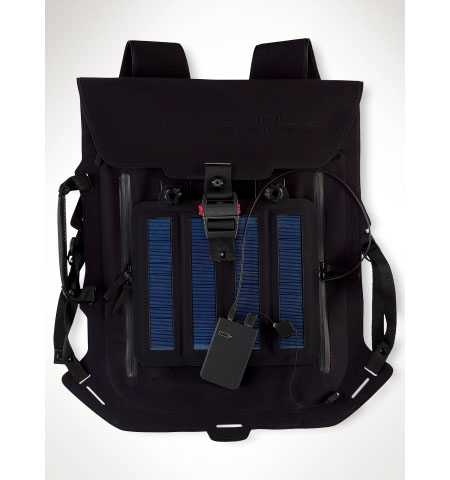 Using today's modern gadgets don't need to be harmful to the environment. If you are just keen enough in finding for an eco-friendly yet modern gadgets, then you will most likely be able to help save the earth even if you are together with the rest of the crowd in using today's modern gadgets like mobile phones, iPad, iPhone, and the like. The Colibri Eco Mobile phone by Nelly Trakidou is just a few of the examples of eco-friendly communication gadgets. This fresh eco-friendly design concept has the ability to operate without the need of an external power source, thus will not harm the environment in many ways. Instead, the Colibri Eco Mobile uses the innovative and still unexplored technologies, which includes the nano-generators into fabrics and button that generates electricity when pressed.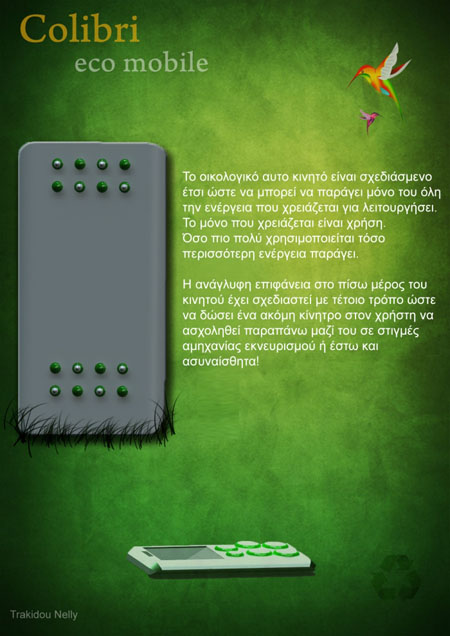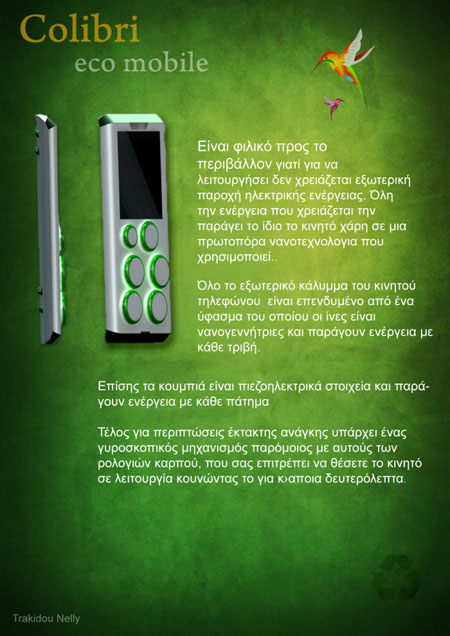 Now that most of us are using different gadgets like the iPhone, iPod, and Blackberry, all has the ability to access the internet to keep us updated; we are obviously using more energy currently. With the help to reduce our energy consumption and eventually help save the environment, Dexim has created and launched their new accessory designed for our gadgets during the CES 2010, and was called the Solar P-Flip. Expected to be released in a few months, the Solar P-Flip can be flipped in a vertical or horizontal position. This solar charges extends your phone's talk time for up to 8 hours using green energy, thus saving the environment at the same time.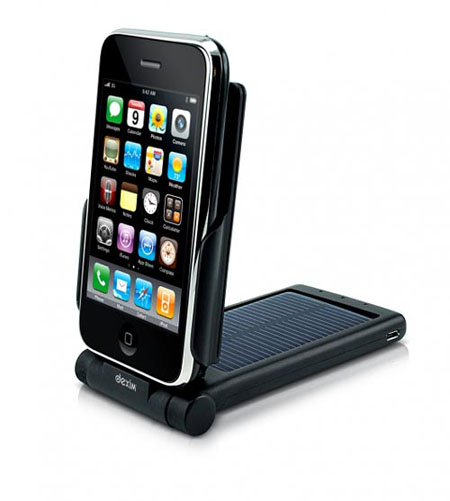 This wood audio system is made of high quality wood and delivers rich sound and sustainable design. This wood sound system is designed for iPod, iPhone and others with a lot of thought put toward sustainability, totally hand crafted real wood. Vers' debut product is the 6.5-pound, hand-crafted cherry veneer 2X with 8 iPod adapters and universal MP3 dock and two 15- watt speakers.
Each of this Vers Audio hand-crafted wood audio systems takes a week to create, and when the sound systems are ready to ship, Vers uses totally recycled and recyclable paper for their packaging.
Designer : David Laituri and Sprout Creation
Our Recommended Partners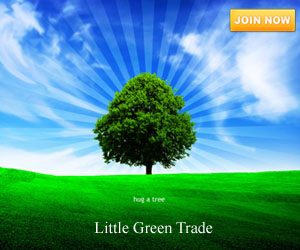 Advertise with us
Archives