Browsing articles tagged with " ipad"
It seems like owning a laptop or tablet these days is a necessity and this obviously harms the environment but not if we are to match this modern electronic gadget with a safe and eco-friendly accessory called Lap Log Soft Beanbag Tablet Stand. Majority of us, kids, teens, and adults these days owns an iPad and we are using it everywhere from the couch to the beach to the park and more. We even love to curl up and relax with our eBook on our bed. However, this practice is claimed unhealthy and dangerous, as this could cause fire if the tablet, eBook, or laptop overheats. To keep this thing from happening without compromising the pleasure of browsing, reading, or playing in our electronic device, Bamboosa comes up with an eco-friendly product called Lap Log. The Lap Log is eco-friendly, a well-made product, and will not flatten or fall apart, which is great. This organic product can hold your iPad, Kindle, Nook, Tablet, and more. Using it is extremely comfortable to use because your can adjust it to your liking for your neck to be comfortable. The lap log weighs a little over a pound making it easy to transport, thus you can have it anywhere you may go. Other than being your eco-friendly tablet stand, the lap log can also works double as your functional travel buddy in the form of a pillow. All you need to do is to remove the wooden insert. [Click here for more information about Lap Log Soft Beanbag Tablet Stand]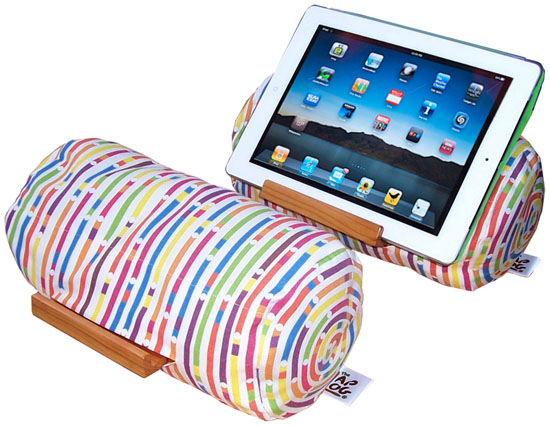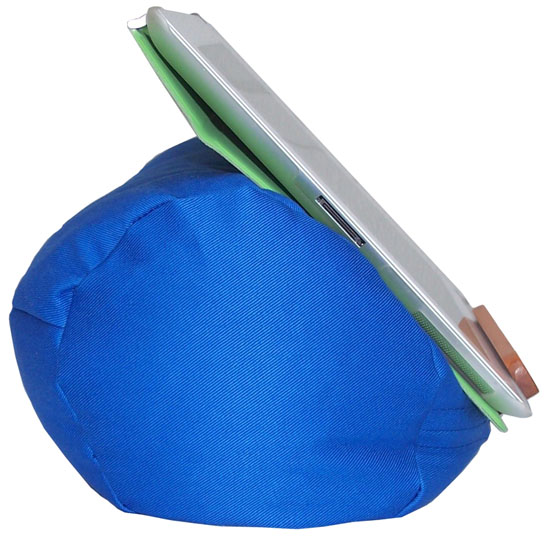 At first glance, you surely will have a good laugh as I did at the MegaPhone, for it will surely remind you of the classic sea shell horn. What made it unique and modern, is the use of the known iPhone and the glossy finish of the MegaPhone. The MegaPhone is currently produced in prototype and it surely will hit the market big time the moment is comes in mass production. The MegaPhone comes with a wooden base, the smaller hole is where the iPhone will be placed, and the larger hole will be the one that is responsible in producing loud sound. Zero energy, cute and classy. What an amazing design.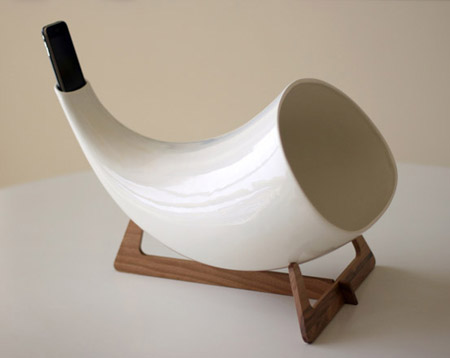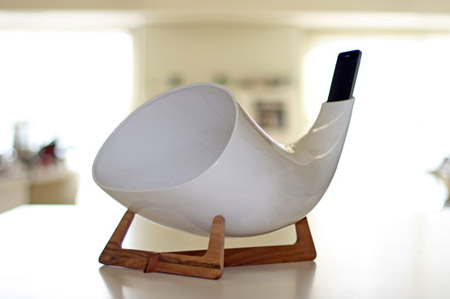 Source: en&is via Think Big Chief
We can still be earth friendly albeit we are into our latest technology gadgets. Of course, these gadgets produce carbon emission and uses electricity to function. Technically, we are contributing so much to climate change with high carbon footprint. In a way, we can still help save the environment despite of our desire to use our gadgets. The Turncoat iPad cover is just a few of the products that we can patronize. This stylish and fashionable iPad over is handmade in the USA. This means that, the production of Turncoat produces zero carbon emission. If the materials are made of recycled items or recyclable ones, it can be an added benefit.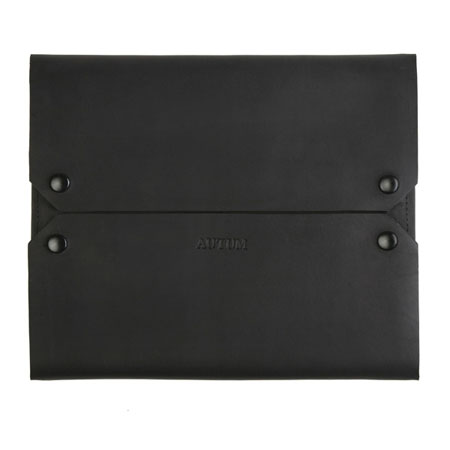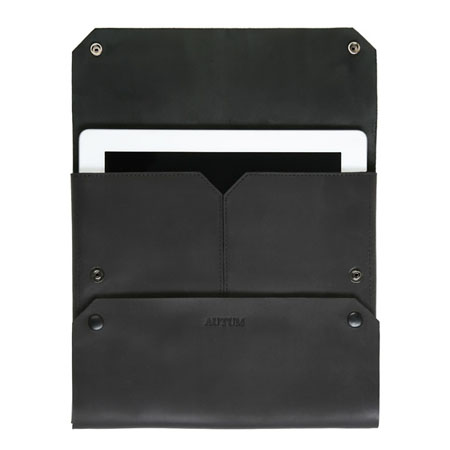 Who said that taking care the environment will hinder you from living the modern high-tech lifestyle? You are extremely wrong if you think that way because designers nowadays are smart enough to design things with care to the environment. The Pad Stash is just one of the products of today's earth friendly minded designers. The Pad Stash is a sleek and slim iPad case that will not only protect you iPad but the environment as well. In addition to the eco-friendly benefit it brings, the Pad Stash is also fashionable and chic enough for daily use. You can easy match it with any clothing style, as one can find a color that will match with it easily.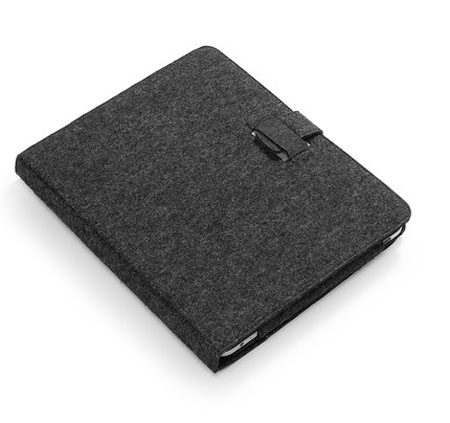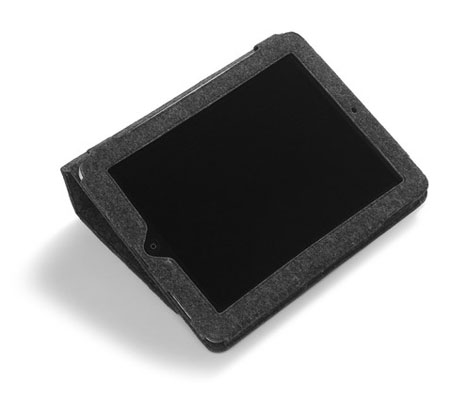 Cork manufacturers discard their cutouts and wine drinkers discard corks after drinking. This act obviously adds to the growth of our landfills, which is not favorable at all to the environment. That is why, I want to share this wonderful eco-friendly creation from aprodukt called the Kork iPad Case. It takes advantage of the used corks and the product itself is recyclable as well. Thus, there is no way for the users to produce carbon footprint while using this as a protection for their iPad. Aside from being eco-friendly, the ergonomic shape and feel are just a few of the added features that users will surely enjoy.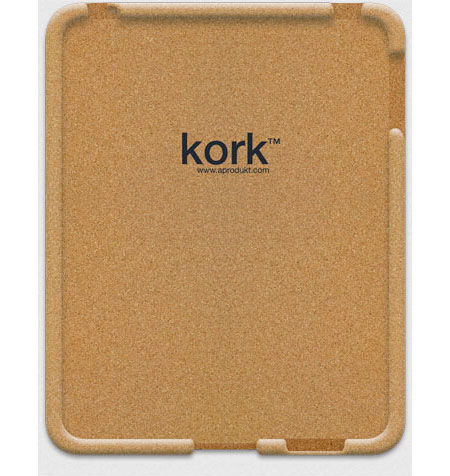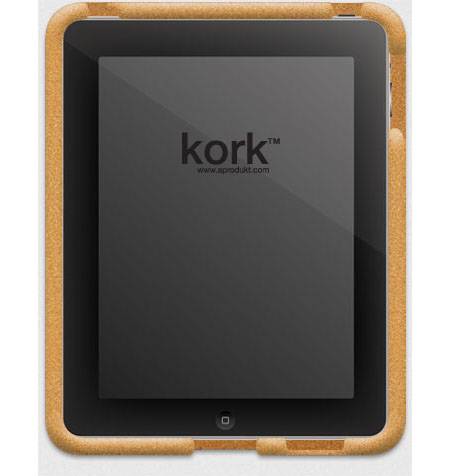 Taking care of your iPad and the environment together has never been so easy with the Nedrelow Sleeve. The sleeve's sleek look and elegant design will surely keep your iPad and MacBook safe and eye0catching at all times. Aside from keeping your gadget from possible damage, it also keep the environment safe, as the sleeve is made of wool, a sustainably sourced material and thus, will surely won't harm, the environment. The sleeves snugly fit into your device making it look sleek and elegant. If you have an iPad, you can opt to have either the side loading or top loading design depending on your preference.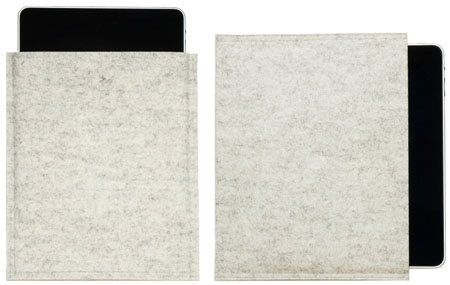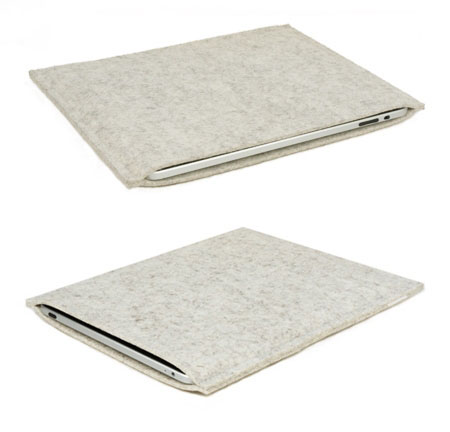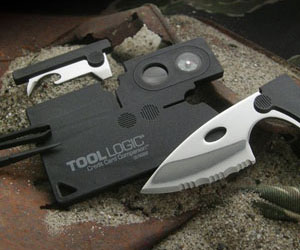 Our Recommended Partners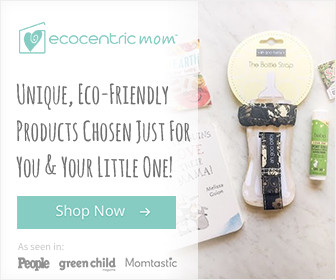 Advertise with us
Archives